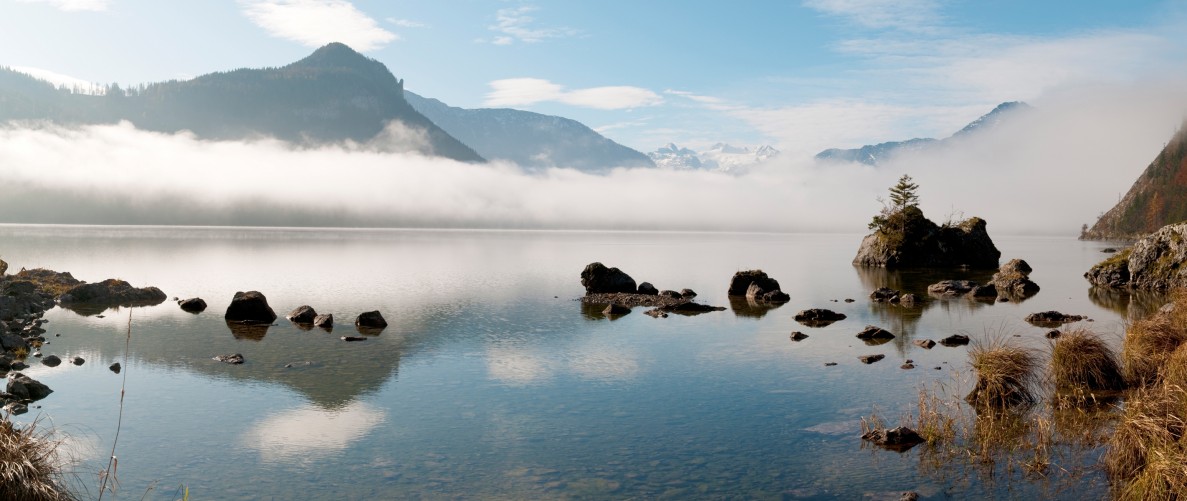 Image Credit @ VIVAMAYR
We all know that our bodies take a hit because of our busy lifestyles. Between long days at the office or on set, plane travel, late nights out with friends, occasional slips into naughty food, skipping exercise classes and of course unwinding at the end of the day with a drink (or two), it's a wonder my body hasn't completely given up on me! It's not often that we get the chance to pause and reflect on what our daily wellness routine is lacking, or to even begin to think about how to include some better habits – let alone to address any bigger internal issues. Sometimes I wish that my body had a big reset button that I could push to give myself a clean slate and the chance to start again. A few years ago I discovered an amazing medicinal spa in Austria called the Viva Mayr clinic, that gives you the opportunity to do just that. It's not as easy as pushing a button but through the holistic healing methods pioneered by Dr F X Mayr a few weeks at the spa really does reboot your body.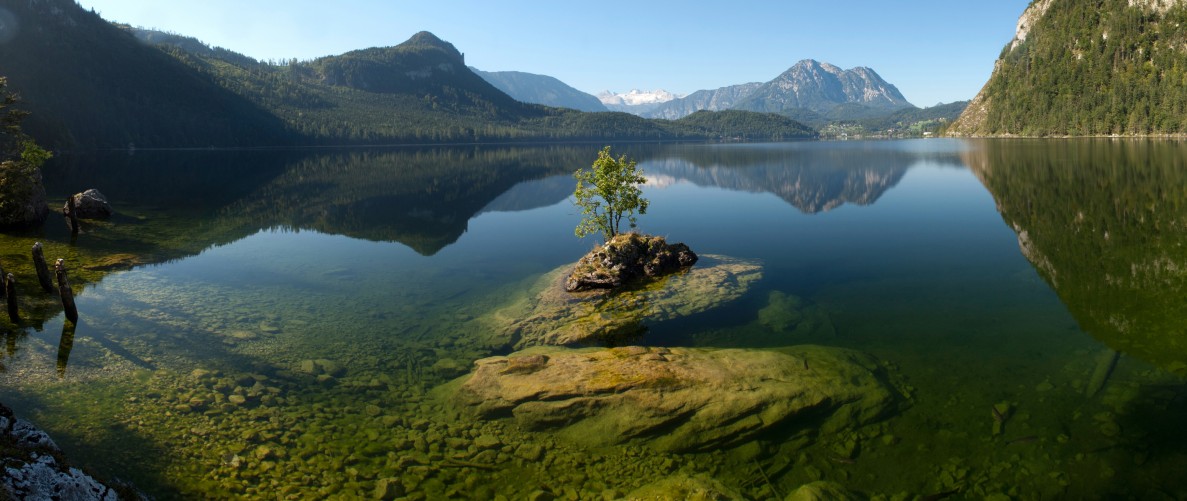 Image Credit @ VIVAMAYR
Last time I visited the Viva Mayr Maria Worth clinic so when I needed to get out of London in October this year, the new Viva Mayr Altausse was an obvious choice. Situated in the Styrian Austrian Alps on the edge of Lake Aussee, you could not imagine somewhere more beautiful to unwind and detox. The views are indescribably breath taking (which is good because you need something to distract yourself from how starving you are!) The philosophy of the clinic is simple: rest, detoxification and cleansing of the digestive tract.
On your first day at the clinic one of the trained Viva Mayr medical practitioners perform tests and assess your body's intolerances and general wellness (unsurprisingly given my lifestyle – my free radical count was off the charts). You're then prescribed an individualised alkalising diet and detox plan. These assessments continue over the course of your stay with the doctors closely monitoring your progress – which I loved.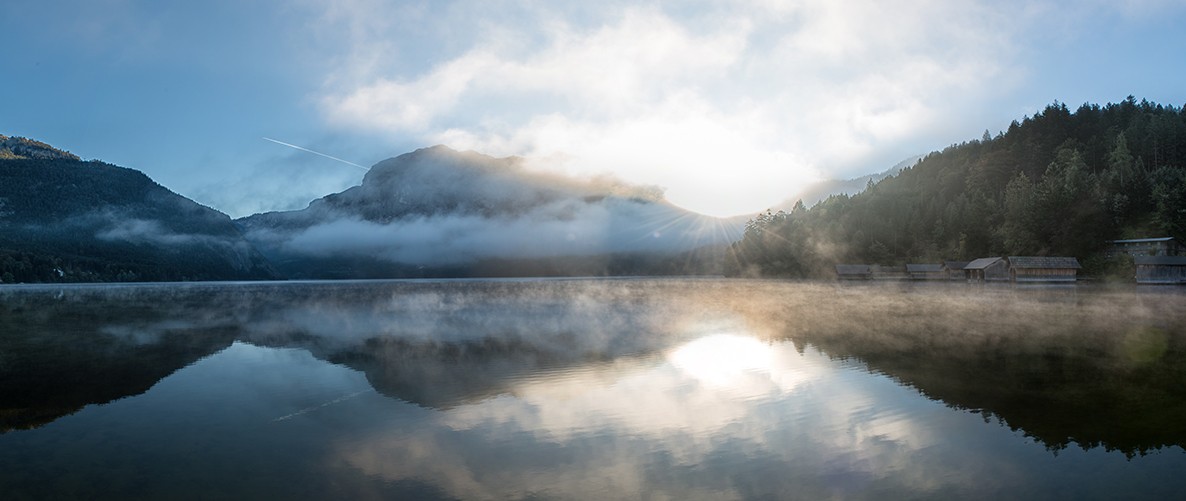 Image Credit @ VIVAMAYR
The spa combines this modern approach to medicine with traditional knowledge of herbs and a holistic attitude to wellness. The food is delicious but tiny and specifically designed to retrain your body and gut, for example breakfast and dinner is served with a small portion of really chewy soy, spelt or buckwheat bread that encourages you to practise chewing 40-50 times before swallowing to allow the enzymes in your mouth to breakdown the food before it reaches the stomach. Given our busy lifestyles and how often we just need to eat quickly, I know this sounds insane (can you imagine me chewing every mouthful 40-50 times on set?) but after a few days of tiny portions, you want to really taste and feel every mouthful so chewing for that amount of time is okay, because if you gollop it up really quickly you're left with nothing. It doesn't take long before your body is reconditioned to embrace these little rituals that encourage better digestion and a more mindful approach to eating.
The spa also offers a range of optional treatments including electrolysis footbaths, saline air inhalation, intravenous drips, lymph drainage massage and reflexology. We started every day with a swim in the pool that boasted incredible views of the lake and ended the day with a gossip in the steam rooms. It was hard not to spend the entire week in white fluffy robes and we certainly didn't get out of our gym gear.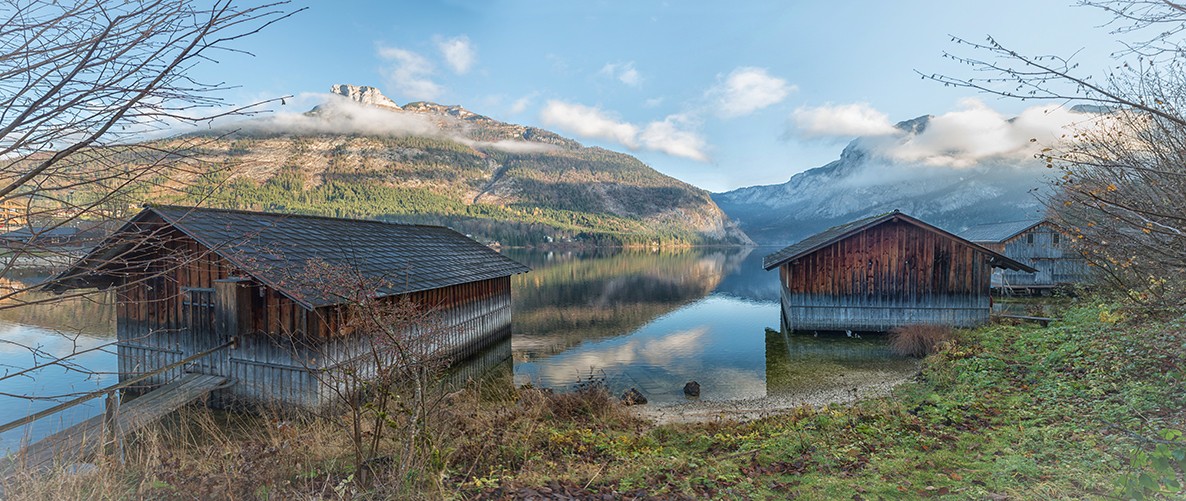 Image Credit @ VIVAMAYR
I find it hard to unwind without staying active, and spent a lot of time at the clinic's state of the art yoga studio. We also ran the walking track around the lake most days (although exercise is not really encouraged by the doctors) But running surrounded by views of the snow-topped mountains covered in the green, orange and yellows of the changing Autumn leaves was really something else, honestly we had to keep stopping to take photos of the scenery. If you want to know what the lake looks like – have a look at the new Bond film, because that's where it's set. I was so f*cking amazed!
The weather was crystal clear for most of our stay, but it was cold in the air. I'm dreaming of going back in the Summer time to take advantage of their outdoor facilities – tennis courts, horse riding, hiking and there are boats that cut across the millpond surface of the lake.
Even though we knew that we could possibly eat more food when we left, the views were so astronomical, we didn't want to leave because it was so magnificent and unbelievable, and quite magnetising because they felt so unreal. Everyone leaves the clinic a little skinner with glowing skin and bright eyes (which we love!) Returning to normal life and some old eating habits, my body is so much more in tune with what I put into it. It feels great when I eat well and terrible when I make naughty choices (heartburn central). It's really an incredible way to reset your body and your mind. Tougher than just pushing a reset button but totally worth it.
READ NEXT: VIVAMAYR London Launch
© Wendy Rowe. All Rights Reserved.