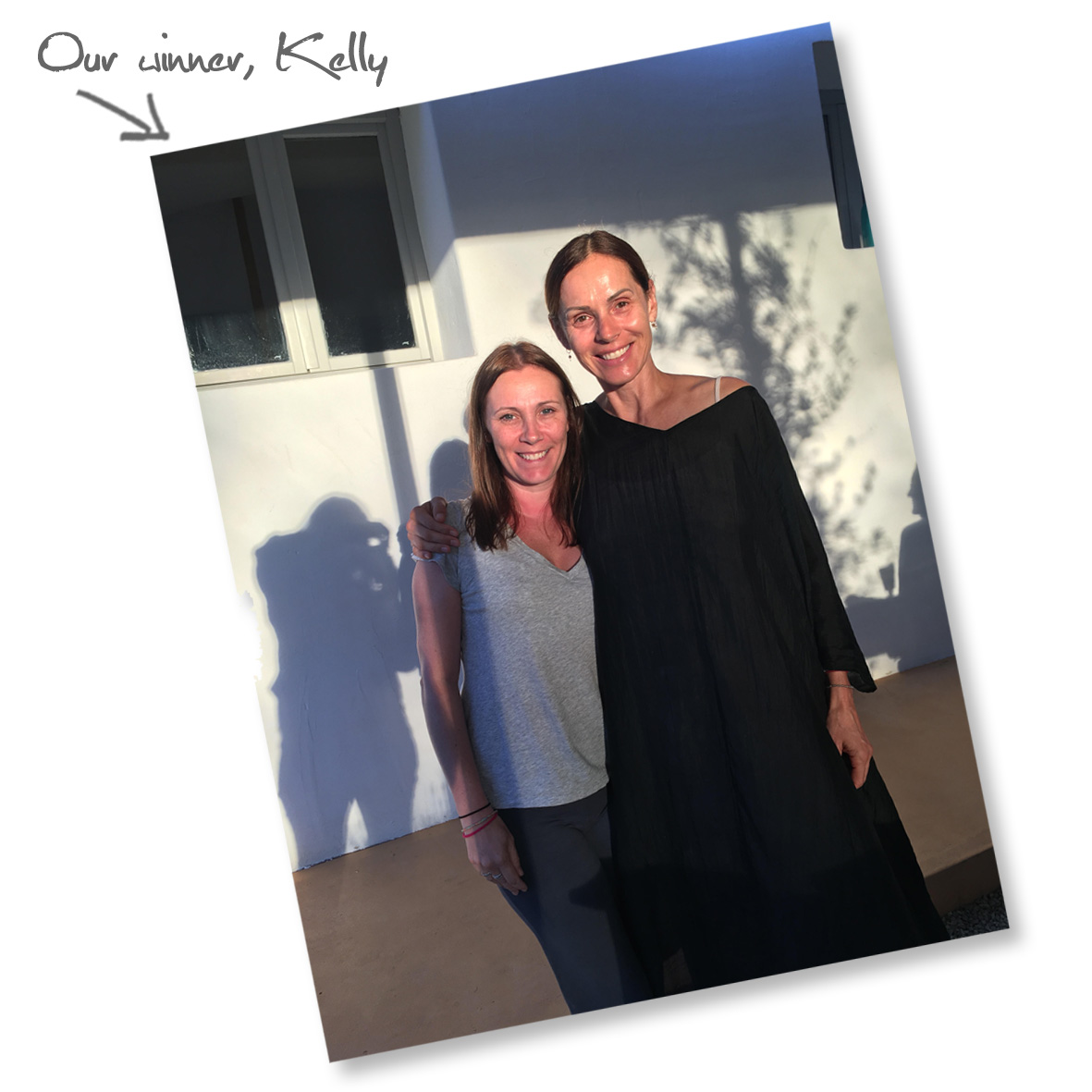 I fell in love with the YogaRosa retreat in Santa Eulalia, Ibiza, when I visited last summer (you can read my full review, here). So, when I was offered the chance to share the experience with one of my readers I jumped at the opportunity. The lovely Kelly was my lucky winner, and she's been kind enough to share her experience of the trip with us, here. It sounds like she had just as wonderful an experience as I did…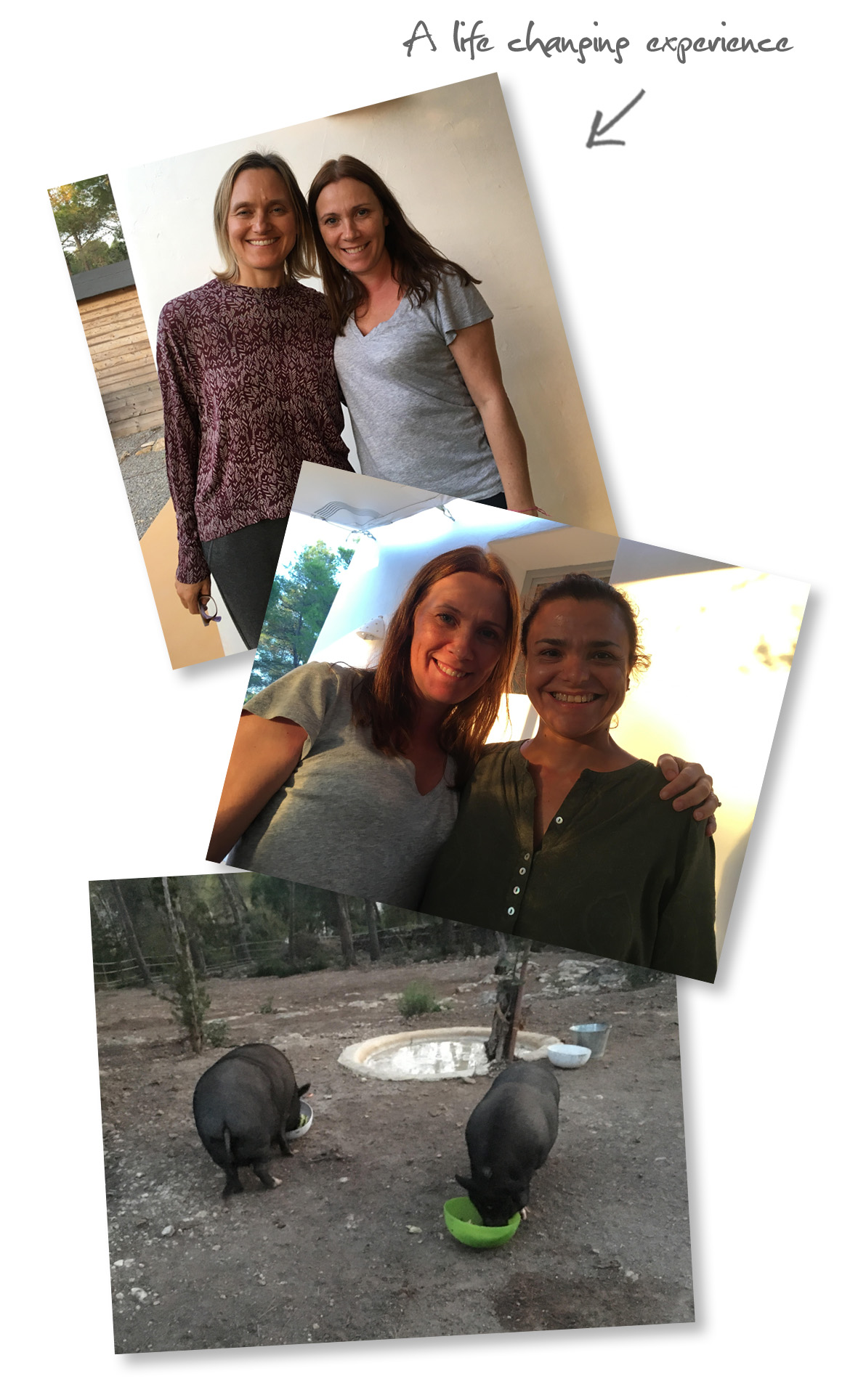 A life-changing experience
'The trip was an experience I'll never forget. It changed my life in some ways. Not just bringing yoga into my life, but to have some time for myself and taking time out of my daily life being a mum. After losing my dad this year I've really struggled. I always put people first and am always looking after everyone including previously helping care for my dad at my house with my mum and brother and sisters.
'It was so nice to have an experience just for me. I read two books and had some treatments including massages, which were amazing. Even the animals around the retreat were part of the experience, from feeding and stroking the pigs to playing with the dogs in the pool.'
Yoga & Meditation
'The thing I enjoyed most about the trip was the yoga and meditation. I'd never done it before and the first day I struggled a bit as I wasn't as flexible and didn't know the poses at all. But it got easier throughout the stay and by the end, I loved it. The meditation really helped me and I have bought these two things home with me; I now do them every day. Rosa is a great teacher and so helpful; she puts you at ease and gives lots of encouragement.'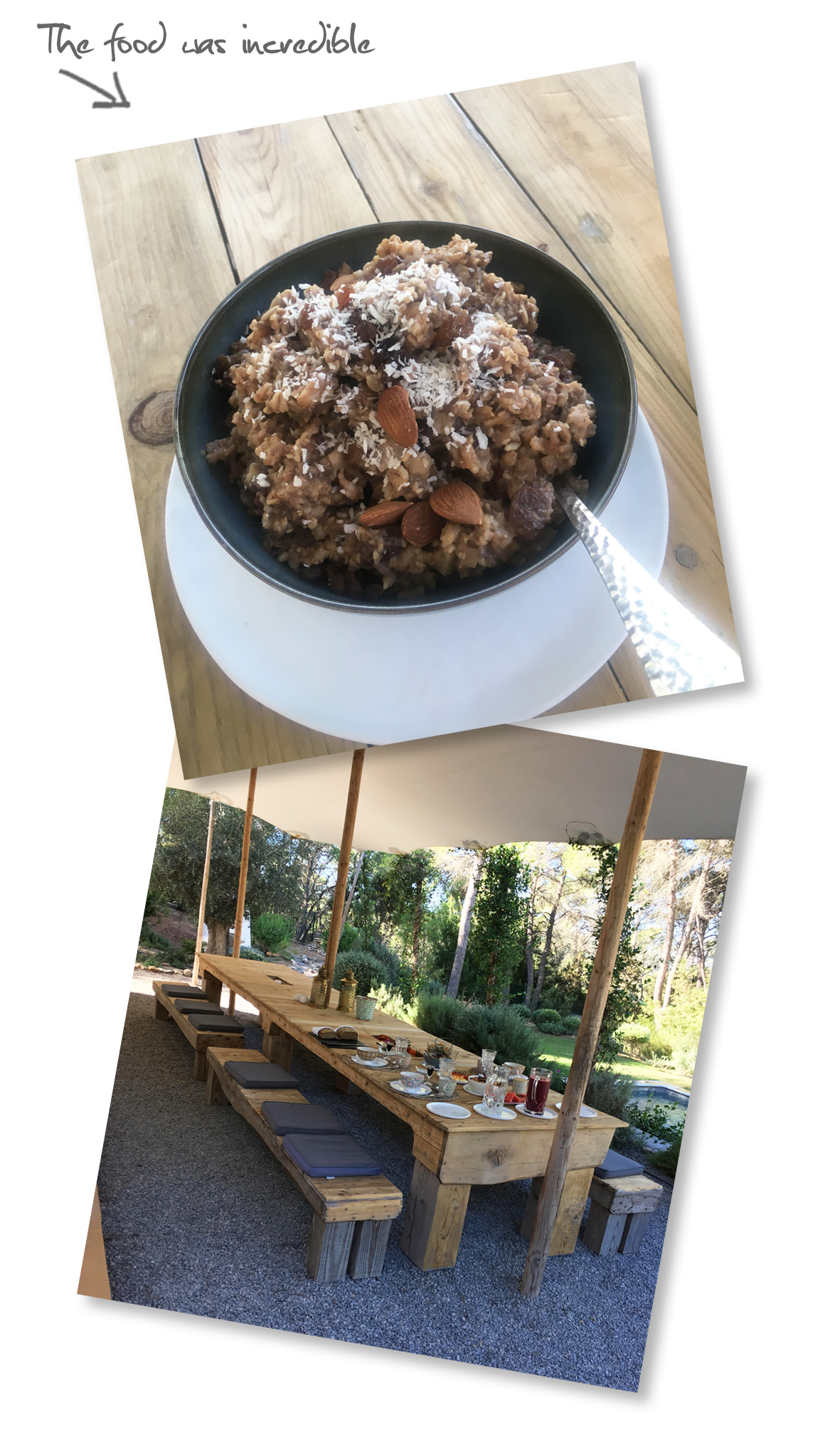 Going Vegetarian
'The food was incredible. I was a bit nervous as I've never really had, or would have chosen vegetarian or vegan food (without a great big steak on the side) but I thoroughly enjoyed the food and the experience of every meal as we chatted and watched the sunset. Claudia was amazing and gave us tips and recipes to take home with us. And I have purchased some chlorophyll, a little black drink you start your day with.'
The perfect host
'Rosa was the perfect host I can't praise her enough, she is so kind, warm, encouraging and helpful; I didn't feel alone and I didn't feel alienated for being a complete beginner.
'I am going to book for next year but for a week this time, 4 nights just wasn't enough… It was bloody brilliant!'
© Wendy Rowe. All Rights Reserved.