My Christy Turlington covers…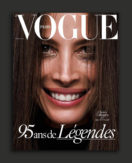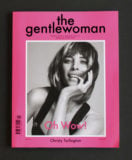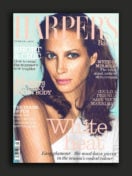 I've worked with Christy a bit over the years, and without stating the obvious, she's such a beautiful person – both inside and out. I first worked with her on a Harper's Bazaar cover in 2007, and again for a Gentlewoman shoot after that – but of course, like all of us – I've admired her from afar since the 90's (don't we all want to be Christy Turlington, just a little bit?). I used to bump into her in New York when we were both running down the Westside Highway – she's always been such an athletic person, and in fact she's even written a book about yoga; all the early Supers are like athletes in that way. After being a makeup artist for so long, it's iconic shoots like these that make my job so worthwhile; working with visionaries like Inez & Vinoodh and legendary hairstylist Didier Malige – and of course Ms Turlington herself – still gives me a thrill. I love these shots – the day was great fun and it comes across in these joyful shots of one incredibly iconic lady.
Learn more about the charity CT founded:
© Wendy Rowe. All Rights Reserved.