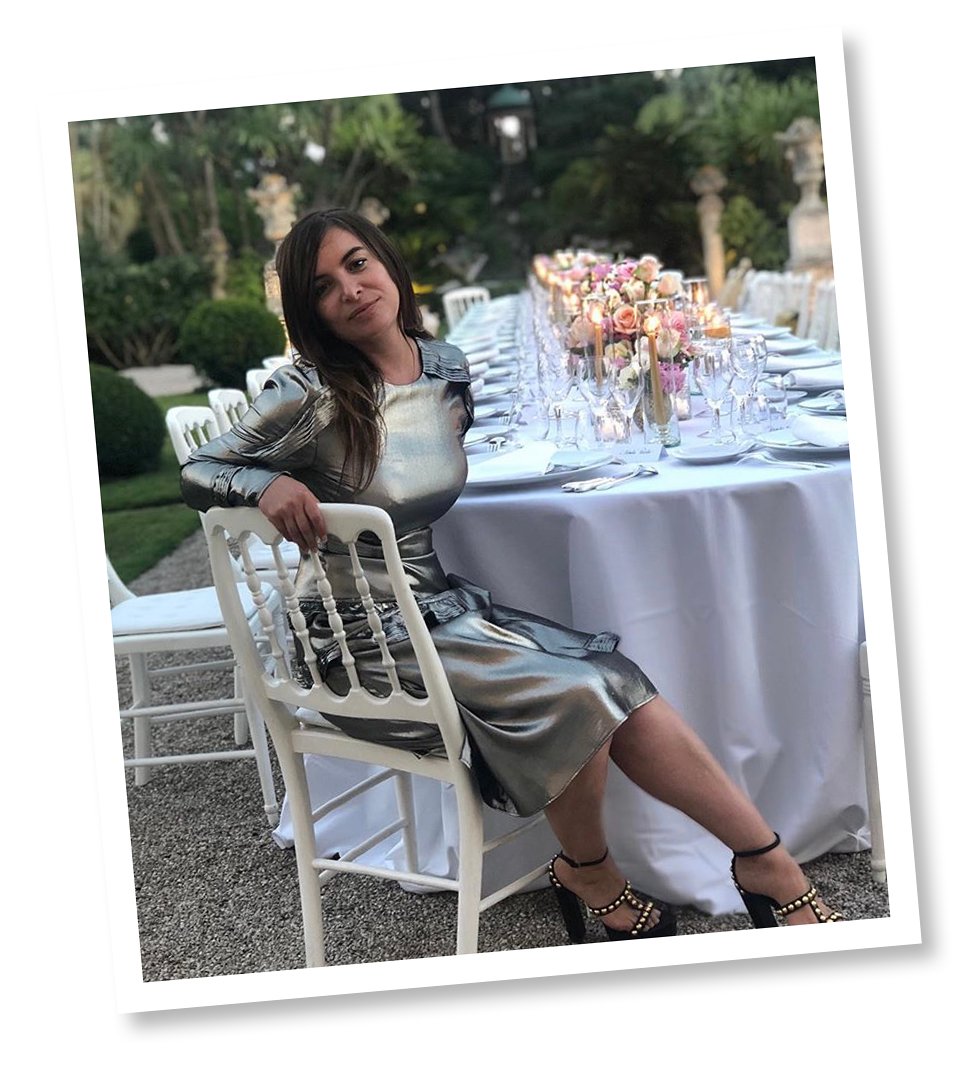 Makeup shouldn't be a cover-up. Of course, we all use makeup to enhance our natural beauty, and to tell a story, but at the heart of that story should be the individual's personality. Since joining Max Factor as creative director and global makeup artist, we've been taking the brand in a new direction, to explore the concept of beauty in all its forms, with a truly diverse and ageless approach.
The new project, as seen on Vogue, introduces the Max Factor Voices, a really diverse collective of women to tell us what beauty means to them, and how their life experiences have shaped this notion. By speaking to and working with this diverse and interesting group of women, we can develop new products and enhance the existing heroes so that they're delivering exactly what women want from their makeup.
Since joining Max Factor I've loved using some of the cult products (such as the False Lash Effect mascara) and also the newer innovations (like the Radiant Lift foundation, which takes intelligent make-up to the next level with its hyaluronic acid-enriched formula). The new incarnation will be just as affordable and accessible as ever, but it will have a new, ageless appeal.
The You X Max Factor video series features 10 inspirational women from around the world
Taryn Williams
Founder and CEO of WINK Models and TheRightFit, Taryn Williams broke into the male dominated tech world and media industry and fought her way to the top. 'As you age and you grow older and you're exposed to more things, you really start to have a broader view on what is beautiful,' she says. 'It's the hard moments that shape you.' Taryn also feels more beautiful now than ever before. 'There's a real beauty in becoming older and more self-aware and really getting to know yourself and being comfortable in your own skin.'
Ravinder Bhogal
Chef, journalist and restaurateur Ravinder defied the cultural tradition of marrying young, and pursued her dream of getting a degree before pursuing her career in food. I loved hearing her take on beauty, and completely agree that finding beauty in our flaws is so vital. 'For me, beauty is contentment. Imperfections, grey hairs, all of that, to celebrate that is a beautiful thing.'
Noella Coursaris
I was already familiar with Noella's inspiring story having interviewed her for my Style Crush feature, and she's one of the most impressive models working today. Despite her turbulent upbringing, Noella turned her struggles into her strength and is now an ambassador for the Global Fund to Fight AIDS, Malaria and Tuberculosis. She is also the founder of Malaika, a grassroots non-profit that provides free access to education and health programmes for girls and women in her home country of the Democratic Republic of Congo. 'It's very important they we have women in every key role in society. We want to create the next thinkers, leaders and shakers of Congo.'
Louise Boyce
A big part of looking and feeling beautiful is feeling comfortable in your own skin and realising that that skin changes over the years. I loved hearing mother, model and blogger Louise Boyce's story, as she speaks about her battle with insecurities, health issues and body shaming to get to a place where she loves her body. 'I had always been told to lose weight, but luckily my perception has changed as I've got older. I think beauty now comes from within, it's confidence and knowing what works for you and your body. It's so important for women to celebrate their own beauty.'
Katarzyna Bonda
A tragedy in Katarzyna's personal life, the loss of her father, caused her to pause and re-evaluate her life, leading her to become one of Poland's best-selling authors. Like so many of Max Factor's Voices, she believes beauty comes from within: 'If you're not happy, your face isn't shining.'
Jessica Huie
Entrepreneur and author Jessica Huie MBE has made a huge success of her life against all odds. After climbing to the top of the career ladder in the PR world, Jessica founded Color Blind Cards in 2006, providing greeting cards featuring people of colour. I loved working with her on this Max Factor campaign, especially her words on the importance of getting to know and love the real you. 'I spent a long time, as many of us do, trying to be something other than who I was… It leaves you unhappy and unfulfilled and it's unhealthy. Freedom is where we find the confidence to belong to ourselves.'
Jo Hart
I really love actress Jo Hart's approach to beauty. She talks about how hard you have to work to love yourself, which really ties in with my own philosophy on looking after yourself to feel beautiful from the inside out. 'If you don't see beauty in yourself, then how are other people supposed to? If you're happy and you smile, your eyes twinkle… That's beauty.'
Petra Nemcova
Czech philanthropist and model Petra's charitable organisation, All Hands And Hearts, transforms lives in some of the world's most troubled natural disaster zones, by providing long-term community support, and rebuilding homes and schools. What does beauty mean to her? 'The beauty of life is sharing love with others.' Makeup also plays a big part in her life: 'I have to radiate confidence, and makeup gives me that.' I couldn't agree more.
Annelie Pompe
Another Max Factor Voices star is adventurer Annelie Pompe. Her wholesome approach to beauty was really inspiring to me. She says: 'I think that people who live close to nature are more humble and more close to themselves.' So what does beauty mean to her? 'Kindness is what makes people beautiful. Beauty isn't about the face, it's something that shines through from the inside.'
Alanoud Badr
Influential Middle Eastern fashion designer Alanoud Badr is a passionate advocate for positive cultural change, whose own fashion label, Fozaza is all about challenging conventions. It was such a pleasure working with Alanoud, and as you'll see from the video, she has a really refreshing approach to makeup, and beauty in general.
Stay tuned for more from the series, and keep an eye on my Instagram for a sneak peek on what I'm working on next!
© Wendy Rowe. All Rights Reserved.