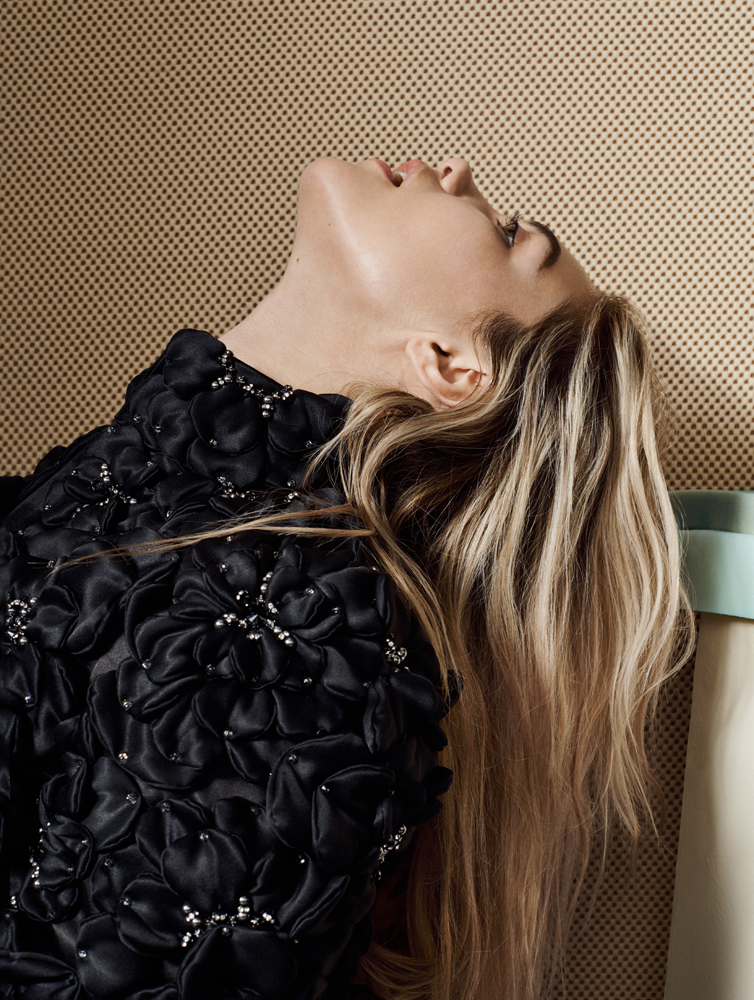 In part one of my blonde odyssey, I discussed the colouring process which for many unnatural blondes like myself is as much a part of life as, say, shopping in Cartier or dining at Le Gavroche. But in between salon visits, it is vital to keep up the good work done by your colourist — blondes, as the well-worn cliché goes, may have more fun but their locks also need time, attention and pampering to retain that sense of vibrancy, gloss and all-round Va-Va-Voom!
For me, a lifelong faux-blonde, hair care can be a meditative process, especially as the side effect of being bleached is often dry, damaged hair. To this end, it might be a stretch to equate 'hair products' and 'mindfulness' in the same sentence but I do believe 'Botox for hair' is a good description for my top five products for blondes that will keep your locks healthy, sparkling and drop-dead, bombshell gorgeous.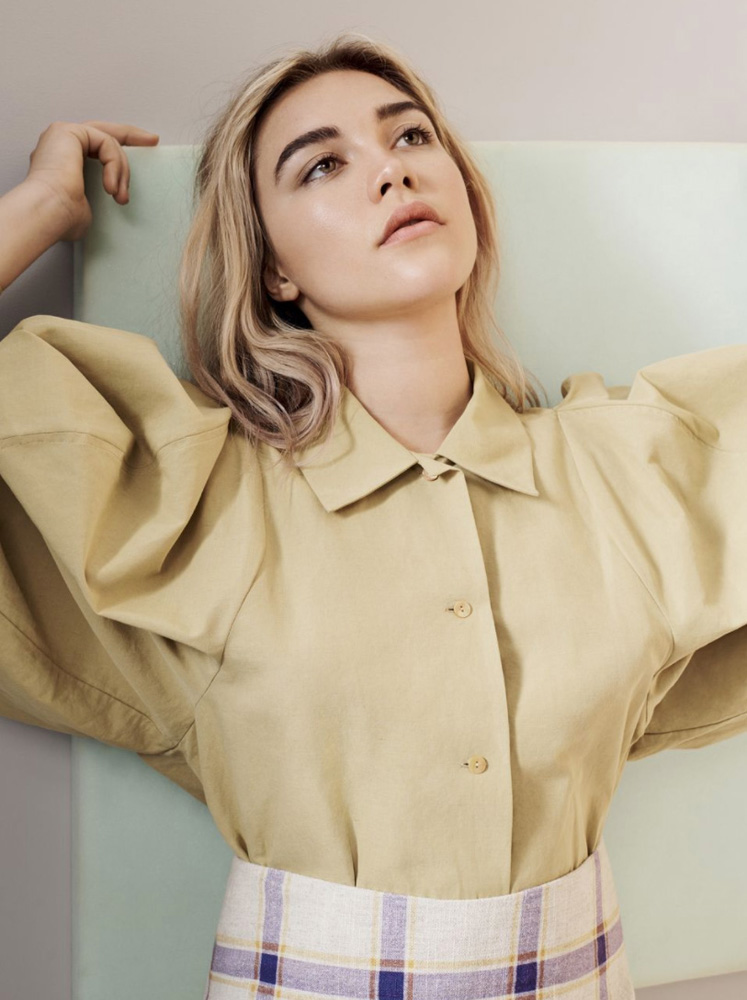 THIS POST MAY CONTAIN AFFILIATE LINKS
The Best Products For Blondes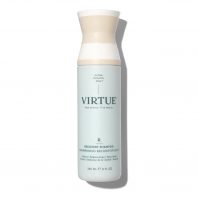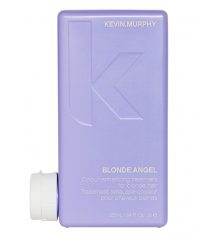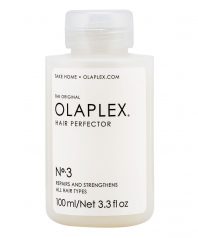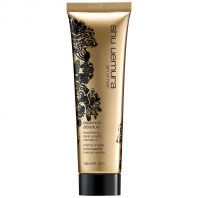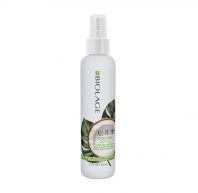 VIRTUE: Recovery Shampoo & Conditioner
Call me a product snob but there is nothing worse for coloured or highlighted hair than a cheap daily shampoo and conditioner. Believe me, I've tried the lot and this usually ends up with my hair looking fluffy, dull and over-processed. I'm too advanced in years to pull off the 'Nancy Spungen look' so I adore Virtue Recovery products which include a multi-patented Alpha Keratin – virtually identical to natural human keratin – that fills in the damaged areas of your hair. As soon as I started using Virtue I noticed that the weight you lose from colouring, especially bleaching, returned and the condition seemed to improve with every following wash. Virtue is like the Rolls Royce of hair products and it has a price tag to match, however, the ageing effects of badly conditioned hair means we abandon bleached tresses at our peril!
KEVIN MURPHY: Blonde Angel Wash & Blonde Angel
Any bombshells among us will be aware of the vital, once-a-week ritual of using a colour enhancing shampoo and conditioner. I've always been a 'cool blonde' but my hair's default setting is 'Bet Lynch Brassy'. I don't like to be too ashy, which I find ageing, therefore it is imperative the products I use to eliminate yellow tones are not too silver. I am currently loving Kevin Murphy's Angel Wash range that is lavender-infused and with optical brighteners. Used every three washes and my hair is given a real boost of vibrancy and luxury, after all, at my age it's all about looking 'expensive'. Kevin Murphy is not to be found in the bargain bucket but be warned: cheaper silver rinses may result in a shade more Mrs Slocombe, from Are You Being Served, than the flaxen-haired supermodel Stella Maxwell.
So, let's back up a bit. Before you wash there's something you should be doing that Hair Colour Specialist Shari Reynolds highly recommends: a pre-shampoo treatment. This is the first step in repairing damage and maintaining hair bonds. Olaplex is the ultimate brand for chemically treated hair and is currently used in salons the world over to protect the client's hair throughout the colouring process. God only knows what Jean Harlow's peroxide waves felt like, but one assumes she often got home from a night out with her hair in a bag. Today there need be no limit to your blonde ambitions as Olaplex's strengthening powers will make you feel the sky is the limit as regards the intensity of the blonde you wish to achieve. No.3 Hair Perfector, used before you shampoo, is like new, baby soft hair in a bottle. You're welcome.
SHU UEMURA: Essence Absolue Oil-in-Cream
Now imagine there was a Desert Island Discs for hair products instead of music. If there was this unctuous, divine smelling product would be one of my castaway choices. I'm not a blow-out boy, I just wash and go, so a small blob of this cream, run through the ends of my towel-dried locks, means my hair will dry to a healthy, glossy lustre. I'm also not a lover of hair oils, they can make the hair limp, however, the camellia oil in Essence Absolue absorbs into the hair without weighing it down. It's also good for blow-dry queens or for those who must insist on diffusing their curls.
BIOLAGE: All-In-One Coconut Infusion Spray
As soon as social distancing rules relaxed I was straight over to one of my best friend's homes, the super hairstylist Neil Moodie, for a haircut. After Neil had whacked off the ends of my, by this point, Hagrid-style thatch, for a finishing flourish he sprayed this gorgeous product from roots to tip and I was suddenly Brooke Shields's love interest in The Blue Lagoon. The spray not only smelt like I'd drowned in a vat of Pina Colada it was just the right beachy, shiny, healthy texture that I needed to feel like Lockdown was coming to an end and that everything was going to be alright in the (split) end.
Shari Reynolds @sharicolour is available at George Northwood Salon & Neil Moodie @neilmoodie is Brand Ambassador for Biolage
READ NEXT: Karl On Going Blonde | Gender-Neutral Beauty Heroes
© Wendy Rowe. All Rights Reserved.