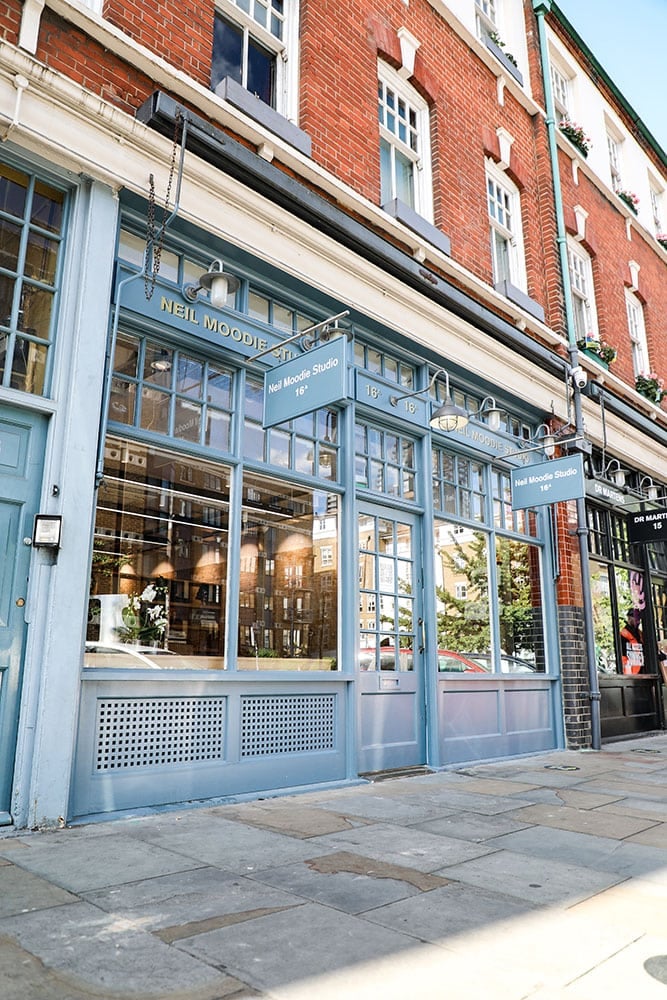 Finding the perfect hair salon is like finding the perfect foundation; once you've found it you'll never look back. And for anyone within easy reach of East London, I think this new one might just become yours! Hairstylist Neil Moodie, who works with the likes of Cara Delevingne, Jourdan Dunn and Jodie Comer, has launched a new conscious hair salon in East London, called Neil Moodie Studio, and I've already been down there to get my hair done (of course!). Described as 'luxury hair for the consciously minded', the Spitalfields salon has been carefully designed with sustainability in mind, which Neil deems to be crucial for positive change within the hair industry.
The studio is the first solo venture for Neil, who I have worked with for many years, and is one of the most successful and respected hairdressers worldwide. Neil is known for creating precise haircuts that are completely versatile. They can be worn without fuss or blow-dried and styled. All his staff work with the same ethic and have been handpicked for this reason.
His work has graced hundreds of magazine covers, runways and red carpets, and this is his first solo venture, so it's a great chance for you to get the A-list treatment for yourself.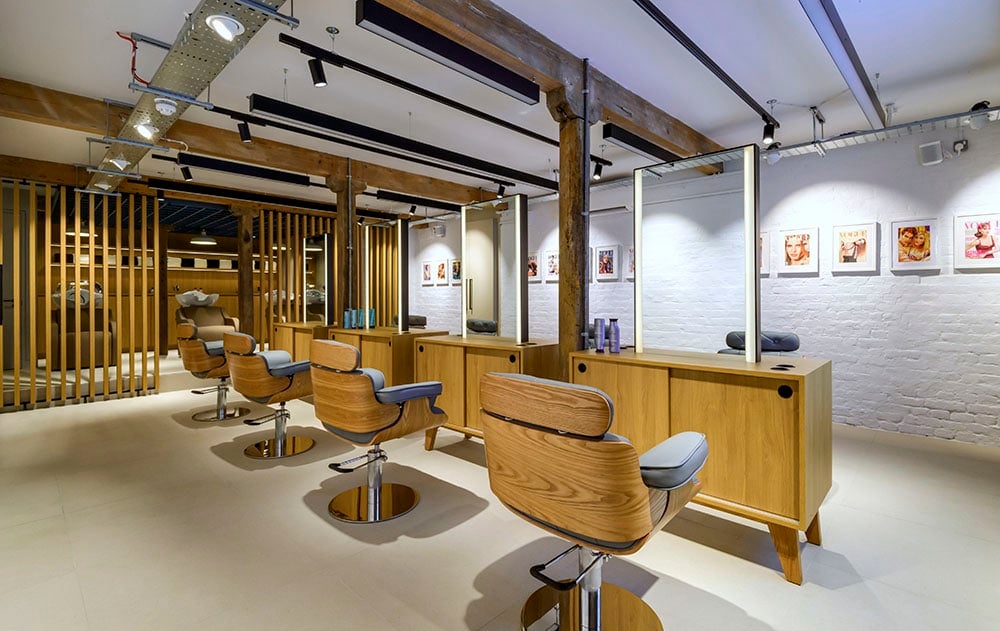 What Can You Expect From Neil Moodie Studio?
Neil is promising visitors incredible hair cutting and colouring in a studio that is serviced as consciously as possible and accessible to everyone, with staff skilled in caring for all hair types. All pricing will be gender neutral, with costs reflecting the service clients receive, rather than the gender they identify with.
More than just a hair salon, Neil Moodie Studio will also be used as a concept store, a launch-event space, a photographic studio, a pop-up destination and more. There's a real lounge-y, relaxed vibe about the salon, which Neil was inspired by mid-century homes in LA to create. He said: "The Neil Moodie Studio is a space created for everyone to feel special, where clients will find the level of service expected in the VIP world.
"I have handpicked each member of staff based on their skills, experience, and values; our team shares a drive to maintain standards and to ensure that everyone that walks through the door feels 100% happy, at ease and beyond satisfied… Our work with the studio is forward-thinking and reflects the zeitgeist of the conscious community we are proud to be a part of."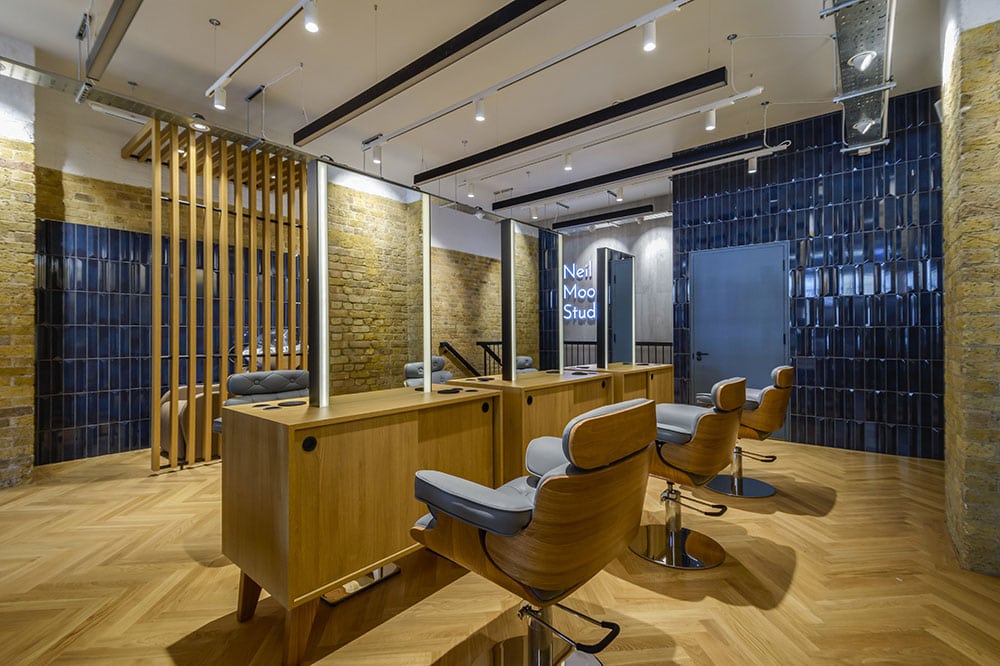 Sustainability
The Neil Moodie Studio has partnered with Green Salon Collective, an organisation committed to recycling and offsetting, as well as research and education within the sustainability space. Measures in the studio will include: a sustainable energy provider, a Virgin Pure Water supply to the installation of Eco Head taps, 'Scrummi' compostable hair towels and a local bicycle collection for laundry servicing. In addition, only eco-friendly cleaning products will be used, with single-use gloves banned from the salon.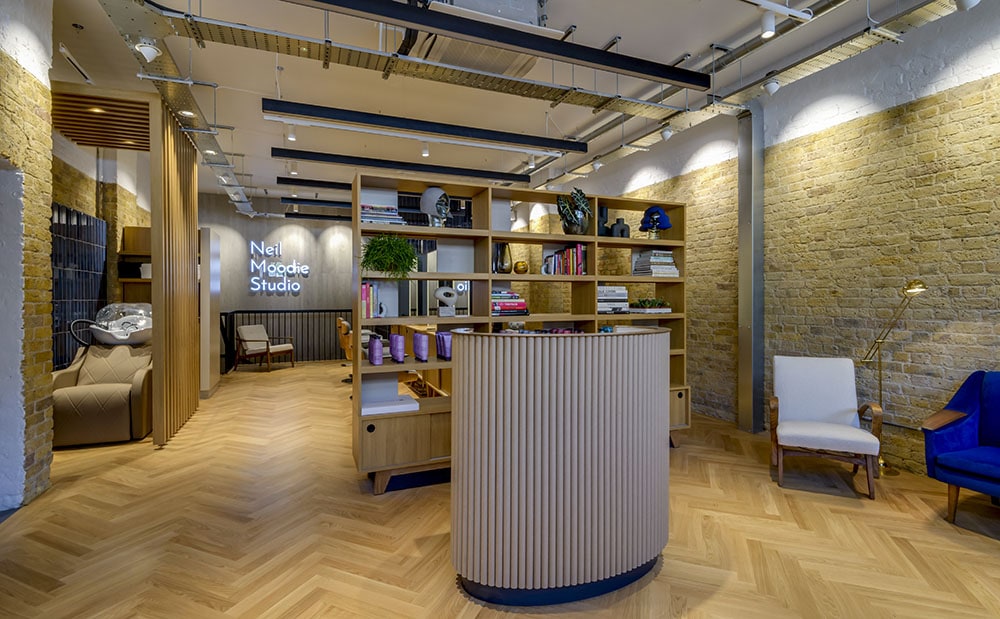 Products in the salon will be Pureology's vegan and ZeroSulfate hair care plus styling products supplied by Shu Uemura, from the L'Oréal Luxe Division.
Find out more at: www.neilmoodiestudio.com
Huge congratulations to Neil on this exciting launch, I'll see you all there very soon!
READ NEXT: In Bed With Neil Moodie | Neil's Guide To Brushes
© Wendy Rowe. All Rights Reserved.