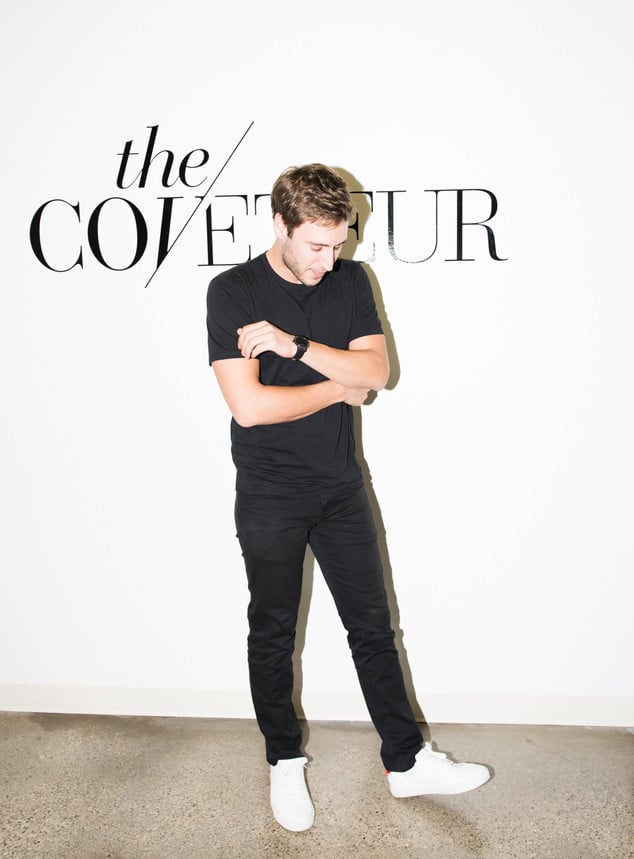 It's the morning after the Burberry show when Jake Rosenberg arrives at our office in Pimlico, so we're all feeling a little worse for wear. The co-founder of The Coveteur is fresh faced and relaxed in dark pants and a white tee – he's upbeat having just come from a fitness shoot and chats easily while eating granola by the handful from a jar.
He is here to photograph my kit and take a portrait shot of me (which of course I tried to get out of). I get along and have a laugh with basically everyone I work with – but Jake is chatty and I find his story about how it all began for him and his business partner Stephanie Mark particularly interesting. So as he jumped around my office arranging foundations and lipstick palettes atop of magazines and coffee table books, I started asking questions.
Jake's instagram @jakerosenberg follows his travels and shoots all over the world.
The Coveteur
The Coveteur launched back in 2011, beginning as a passion project aimed at exploring the closets of influential people in fashion. Jake relays how the site crashed when it first launched, "I was on a shoot when someone asked exactly what the site was and I thought finally, I actually have something to show someone who asks this question, and when I went online the site was down – over capacity."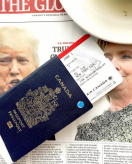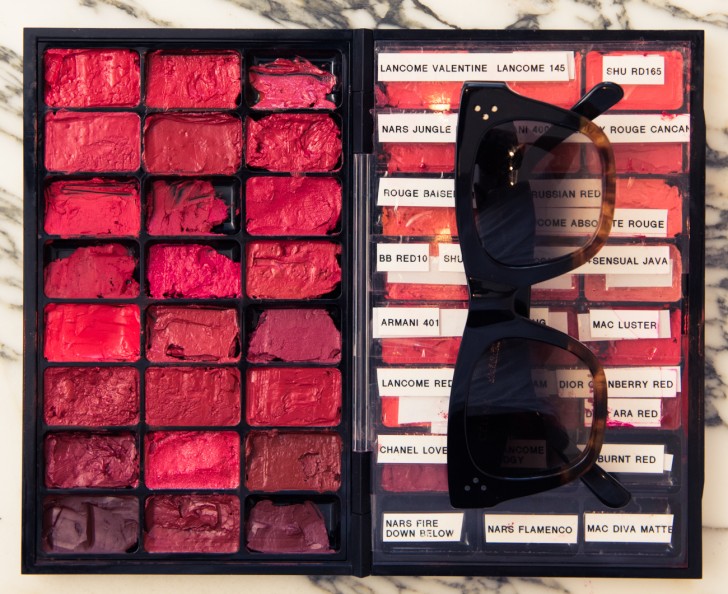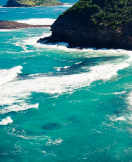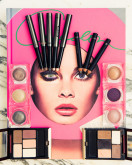 Since then the business has expanded to include fashion, beauty, health and wellness, travel and food as well as creative direction, consulting and a production house for photography and video content, making it a multi-media company that does a lot more than create and publish content online. The Coveteur is also working directly with luxury brands to help them meet the digital content demands of the Instagram, post-print fashion era.
Jake is in London for fashion week as an ambassador for Mulberry, he tells me he is flying to Milan that night to work with Gucci before returning to New York where The Coveteur's office have just relocated from Toronto. It's an impressive client list for a business that launched just on five years ago. He relays how one of their first clients was Chanel who flew all the co-founders to Paris. At the age of 23 he admits he'd never been to Paris and didn't know exactly how big of a deal Karl Lagerfeld was when he met him. Now things have changed a lot!
He jumps between pulling books off the bookshelf in my office – particularly taken with one volume that has a beautiful ribbon attached to it – and snapping the product laid out on my marble desk. We share stories about the work we've each put into our own books (The Coveteur has a coffee table book coming out later in the year) and I listen to him describe the differences between shooting Oprah and Katie Holmes.
My assistant pops her head in to let me know I've got a car arriving in ten minutes to take me to my next meeting, so we quickly snap the portrait shot and our conversation is cut short. We finished the rest of it over email…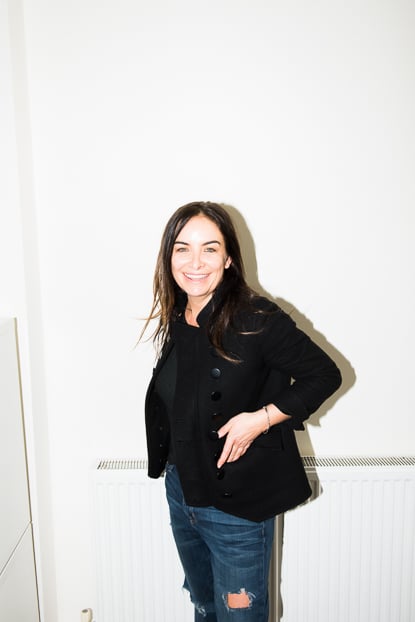 Quick-Fire Q&A with Jake
What is the first thing you do in the morning?
Open the curtains to let the light in.
Can you tell us your three essential bathroom products?
My electric toothbrush, Old Spice Fresh Scent Deodorant, Lancer Method Face wash
What are you watching at the moment?
Whatever movies are on the plane – on repeat!
What are you reading at the moment?
A walk in the woods
What are you listening to at the moment?
Neil Young – Harvest Moon – Most of the time
What is your favorite city for eating out?
Toronto – My backyard BBQ!
Breakfast usually consists of….
Avocado, two poached eggs and toast – sometimes bacon – definitely coffee!
If you have to grab lunch on the go it is…
If I am feeling healthy, a salad, if I drank a lot the night before – a slice of pepperoni pizza or a meatball sub.
What is your guilty pleasure?
Movie theatre popcornnnnnn
Tell me something nobody knows about you?
On my birthday I always try to find somewhere new to go hiking or paddling where I can live in my tent. Either high up in the mountains, in the sierras, the fjords of Iceland or wherever I feel like at the last minute.
See my profile on The Coveteur
READ NEXT: Celebrating Diversity | Melanie Ward
© Wendy Rowe. All Rights Reserved.