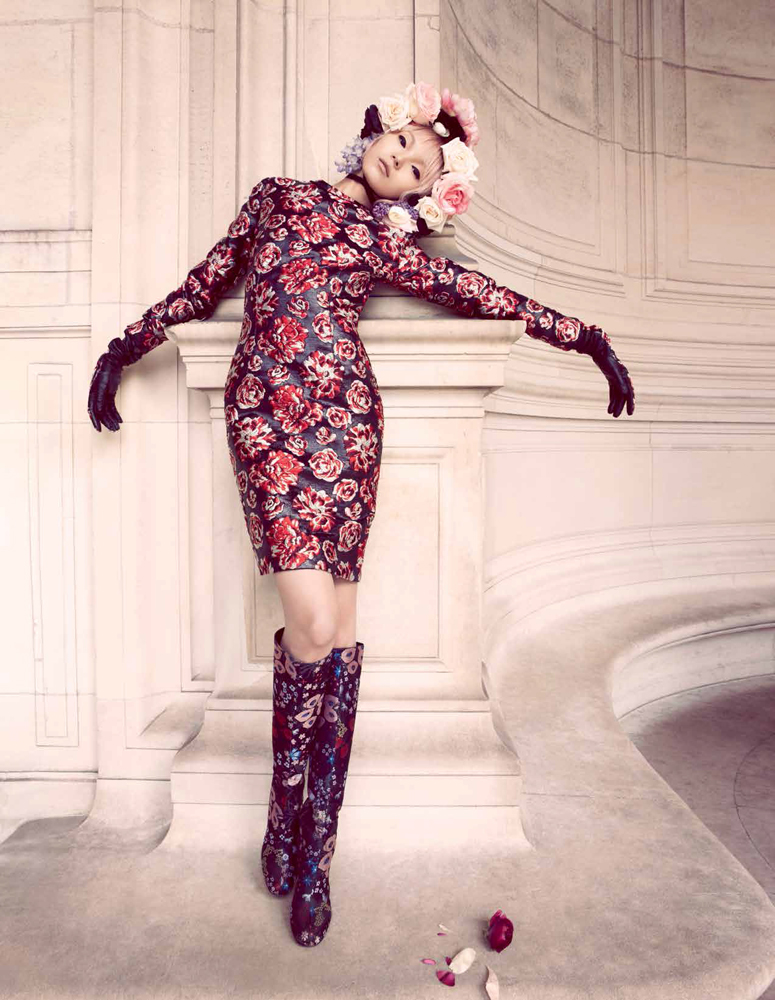 Fashion has long had a love affair with flowers; the recent revival seen trending at festivals touches on iconic images of floral headpieces from the 60s. For me, beauty and flowers go hand in hand – there's something about a beautiful flower next to a beautiful face that just looks completely gorgeous. I created a bespoke headpiece for the shoot using a mix of colourful blooms – some real, some silk – on a base of ribbon, threading the flowers in with tape and bits of wire, and twisting them into the band. The story was a tribute to the season's floral prints and embellished oriental styles coming through, and the headpiece gave the images something extra – a more dramatic feel. I kept the makeup clean and sculpted, with a strong graphic eye, which further touched on the 60s mood – yet thoroughly modern feel – of the shoot.
Come behind the scenes with me here…
© Wendy Rowe. All Rights Reserved.