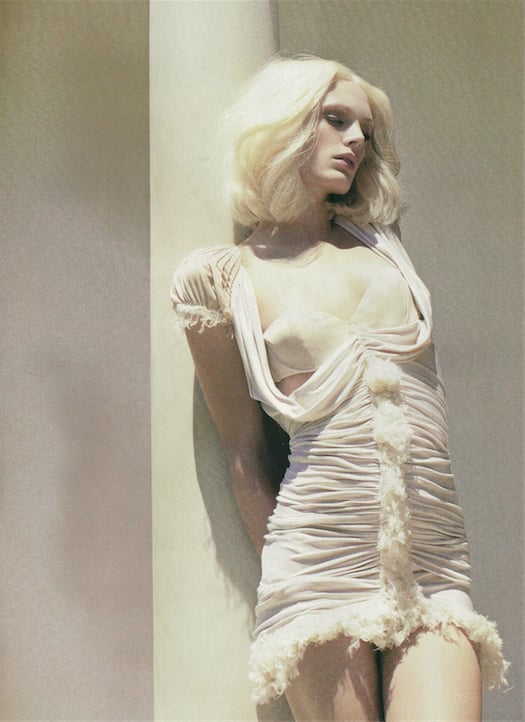 The skin around the bust area is really delicate and needs to be protected and nourished just as much as the skin on our faces and neck does. A lot of people tell me that whilst they wouldn't ever skip moisturiser for their faces, when it comes to the body, they might go months without applying any moisturiser! The delicate bust area is prone to sagging and dropping, especially as we age or after sun exposure, so it's super important to look after it properly.
As you get older, your bust naturally drops. Naturally, people with bigger boobs in particular really need to take care of the area; as there is more for gravity to take its toll on!
There are a range of exercises you can do to strengthen your pectoral muscles which will definitely help – try these at home: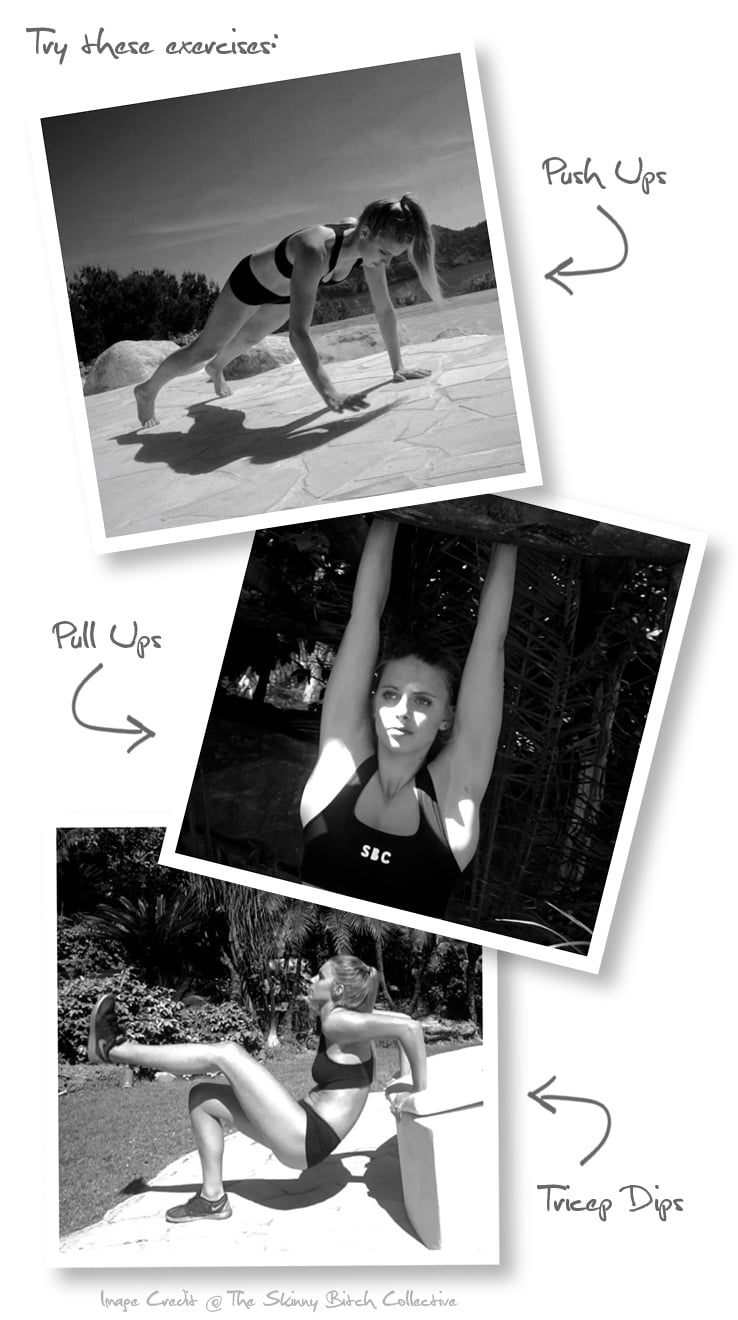 Push Ups

Lie on the floor in the plank position with your face pointing towards the ground. Place your hands on the floor in line with your shoulders and lower your body, keeping your back flat and your head in line looking just ahead. Push up slowly engaging your chest muscles and do that 10 times. Repeat the set 3 times.

Pull Ups

Hang off a secure bar or a ledge so that your whole body weight drops down with your hands just wider apart than your shoulders. Using your pectoral muscles and your upper body strength, try to pull your body upwards so that your chin comes up above the top of the bar. It's quite hard, so if you can't do it, then just practise hanging and engaging your muscles until you build up enough strength. Try 3 sets of 5.

Tricep Dips

Sitting on something secure and low, face forward with your legs stretched out and slowly dip your body down towards the ground, bending your elbows to lower yourself and keeping your body straight. This exercise engages your pectoral muscles and keeps the bust area toned and firm. Repeat the exercise 5 times and do three sets.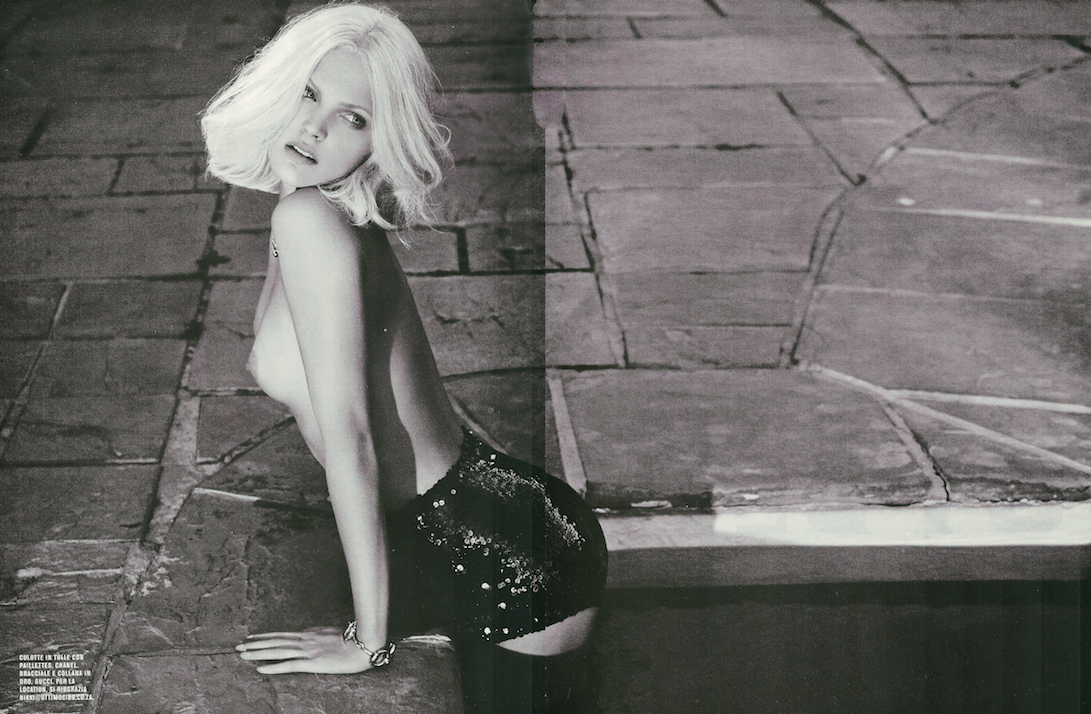 In addition to exercises, there are some great products available that really work to help firm the skin, including creams, gels and masks and even massage tools. There's no excuse not to get into good habits with your body care, regardless of your age.
Here are some of the best treatments: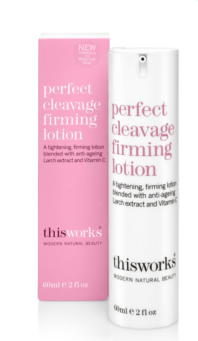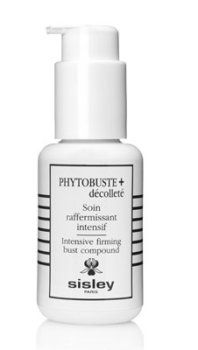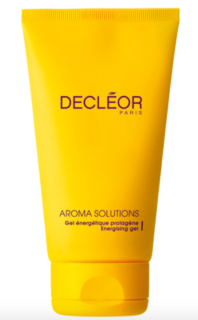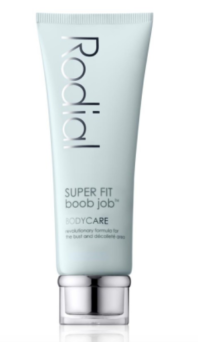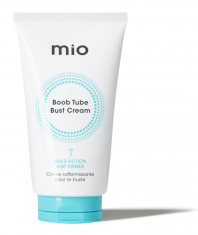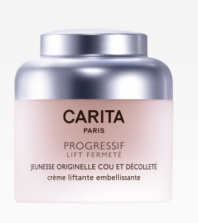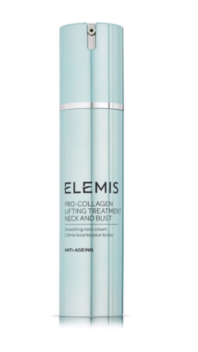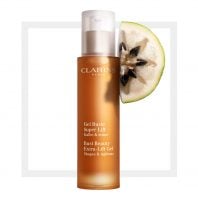 Great if you're concerned with sun damage, This Works' Perfect Cleavage contains Vitamin C to brighten any age spots and repair the skin, as well as Larch extract to tighten and firm.
If you're looking for something with a smoothing, sculpting effect, then Sisley's Phytobuste is the product for you. The formula contains Oat Seed extract to smoothe skin, Phyto-Complex to firm, and Shea Butter to nourish and protect.
Prolagene Gel was actually the first product that Decleor ever launched and it's been one of their long-standing hero treatments ever since. The Prolagene Gel works on the deep tissue to reconstruct and boost collagen – perfect for firming, smoothing and tightening any loose skin or stretch marks.
If you're looking to plump up the décolleté for a fuller look at the same time as reducing lines and wrinkles, then Rodial's Super Fit Boob Job is amazing for smoothing out and adding volume.
Mio's Boob Tube is deeply hydrating and nourishing, perfect for protecting against ageing for women of all ages. The new formula is free from nasties – including parabens, artificial colours, PEG's and glycols and contains organic Omega oils and Shea Butter.
This cream by Carita is great for more mature skin that has lost its firmness and elasticity. Containing oil to nourish and hydrate the area to replenish lost moisture, the cream works on existing signs of ageing as well as helping to prevent further damage.
Elemis' Pro Collagen Lifting Treatment focuses on targeting any areas of crépey skin around the neck and chest area to plump out any fine lines to give a lifted, firmer appearance.
Use this firming gel every morning to help tone and tighten the entire bust area. Oat sugars help to give the area a more toned, lifted shape, while collagen-boosting Vu Sua helps to strengthen and firm the area. The act of massaging the gel in will also give the area some much-needed TLC and help to keep your skin in tip-top condition.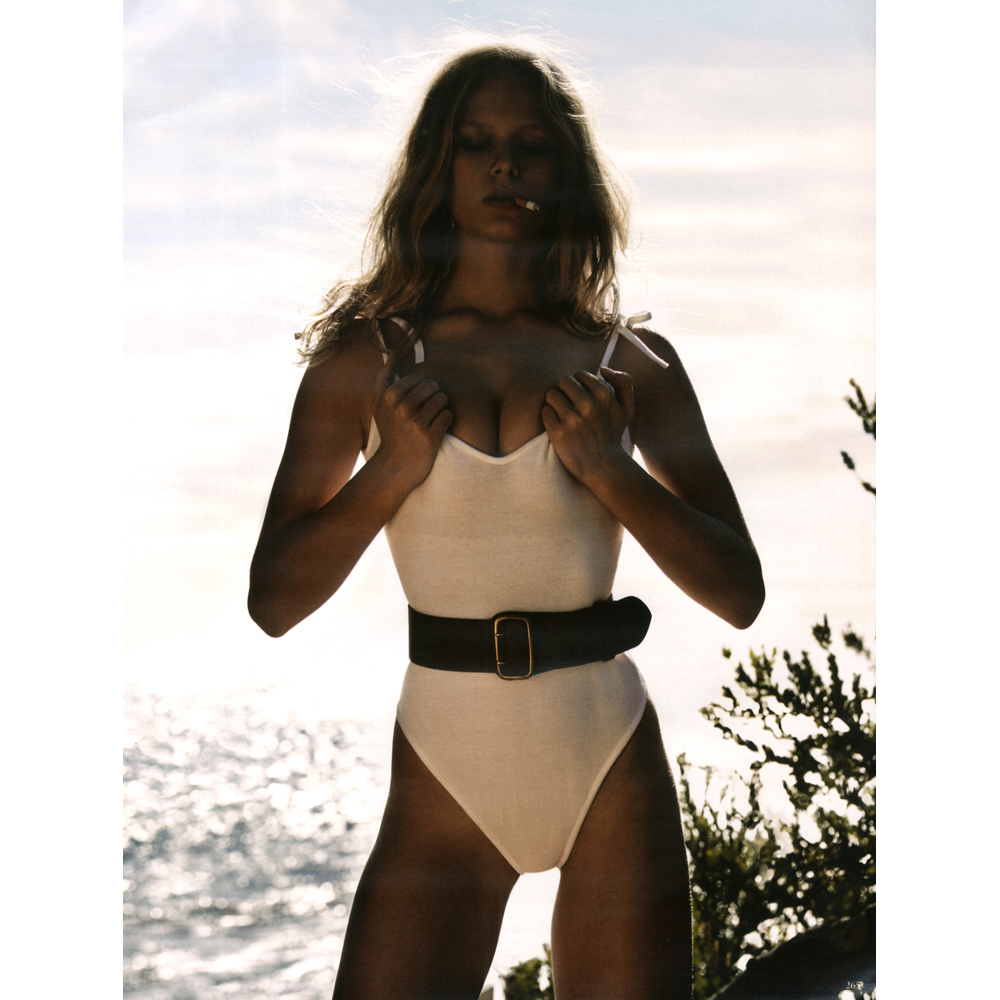 Ultrasound Firming
If collagen and muscle has already depleted in the skin, and creams and exercises aren't giving you the intensive lifting and firming results that you desire, then Dr. Georges Roman in London offers a powerful non-invasive treatment to give a more dramatic result. His unique treatment uses High Intensity Focussed Ultrasound (HIFU), to firm and lift the muscle at a deep tissue level, as well as stimulating collagen at the surface of the skin, to give immediately firmer, brighter and more lifted looking results. His Double Lift Treatment is suitable for the jowels, chin, cheeks and the eye area as well as the neck and décolletage.
READ NEXT: Facial Treatments for the Body | Guide to Hair Removal | Pre-Event & Wedding Facials I Love
© Wendy Rowe. All Rights Reserved.