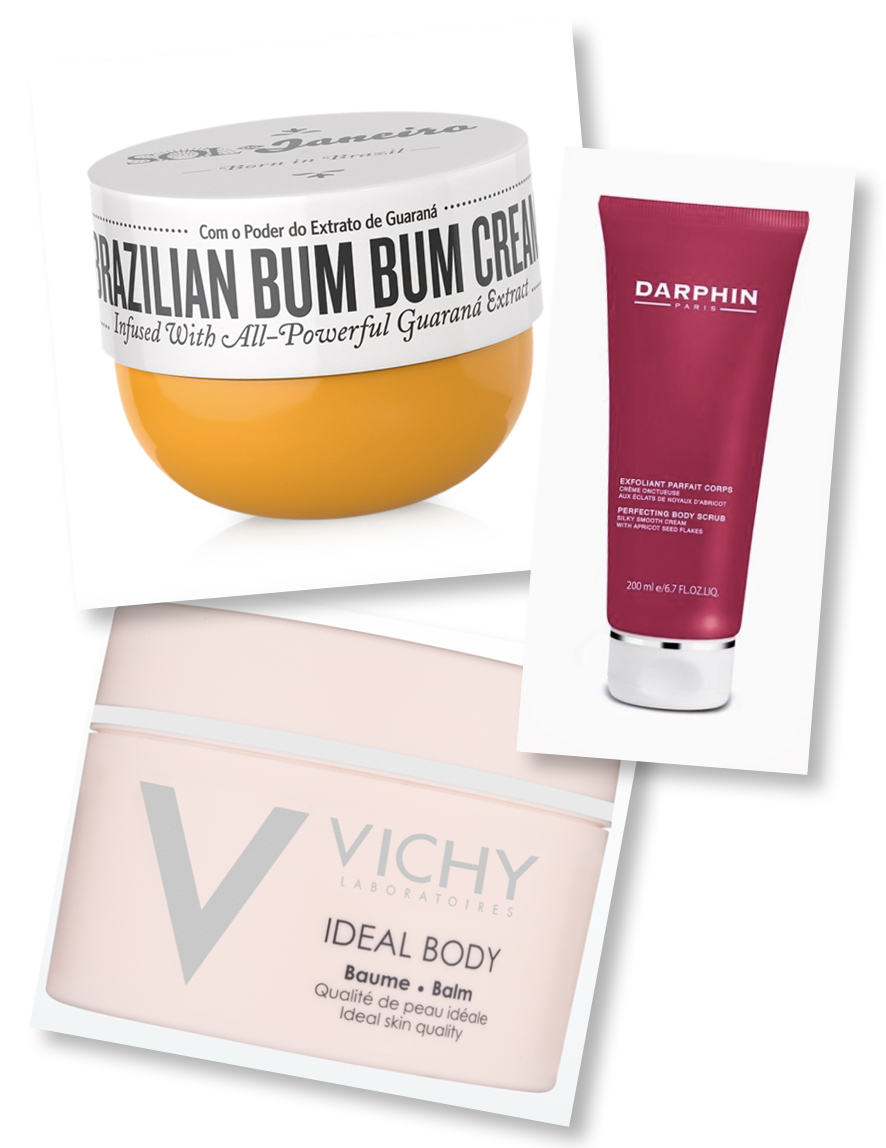 One of the biggest dermatologists in the world once told me that getting those toned, lit-from-within limbs was all down to treating your body like you do your face – that, and a healthy diet. The cleansing, the toning, the exfoliating, the serums… and, of course, that facialist you see maybe once or twice a month. These treatments work so I pledged to do by my body what I do by my face. Here are the very best I've found, just in time for summer…
THE BACK
When not treated right, the back can be a breeding ground for bad skin, made worse by the simple fact that we can't reach a lot of it, let alone see it. As one of the body's key erogenous zones, maintaining skin here pays dividends when wearing a shoulder-baring top or backless dress. Common problems include large pores, blackheads and even full blown breakouts and even if you're not suffering with these, a 'bacial' as they've become known also revives skin, leaving it nourished and glowing.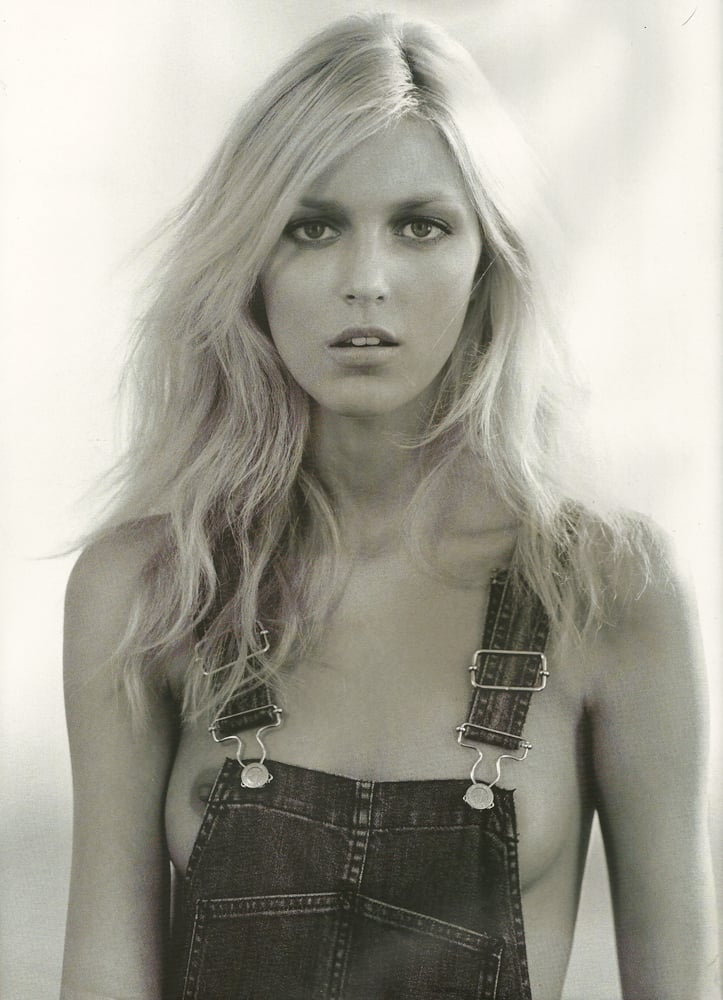 Ingrid Raphael, who's a medical aesthetician and facialist working in London, offers the best bacial around. To start with, she dry brushes off surface-sitting dead skin cells that manifest as dull, grey patches on the skin. Dry body brushing also stimulates the lymphatic system to flush toxins from the body, so I recommended trying it at home, too. (One of the best brushes is Legology's Lymph-Lite Leg Brush which can be used all over the body.)
After a cleanse and exfoliation with a tool that uses ultrasonic technology (i.e. deepest clean possible), she uses a blend of supremely hydrating cucumber and mineral-packed parsley lotion on the skin, satisfyingly extracts any under-the-skin or visible blemishes and then uses a jojoba oil to massage – perfect for de-stressing too. It really will completely transform the skin on your back and you won't ever look back… if you'll excuse the pun.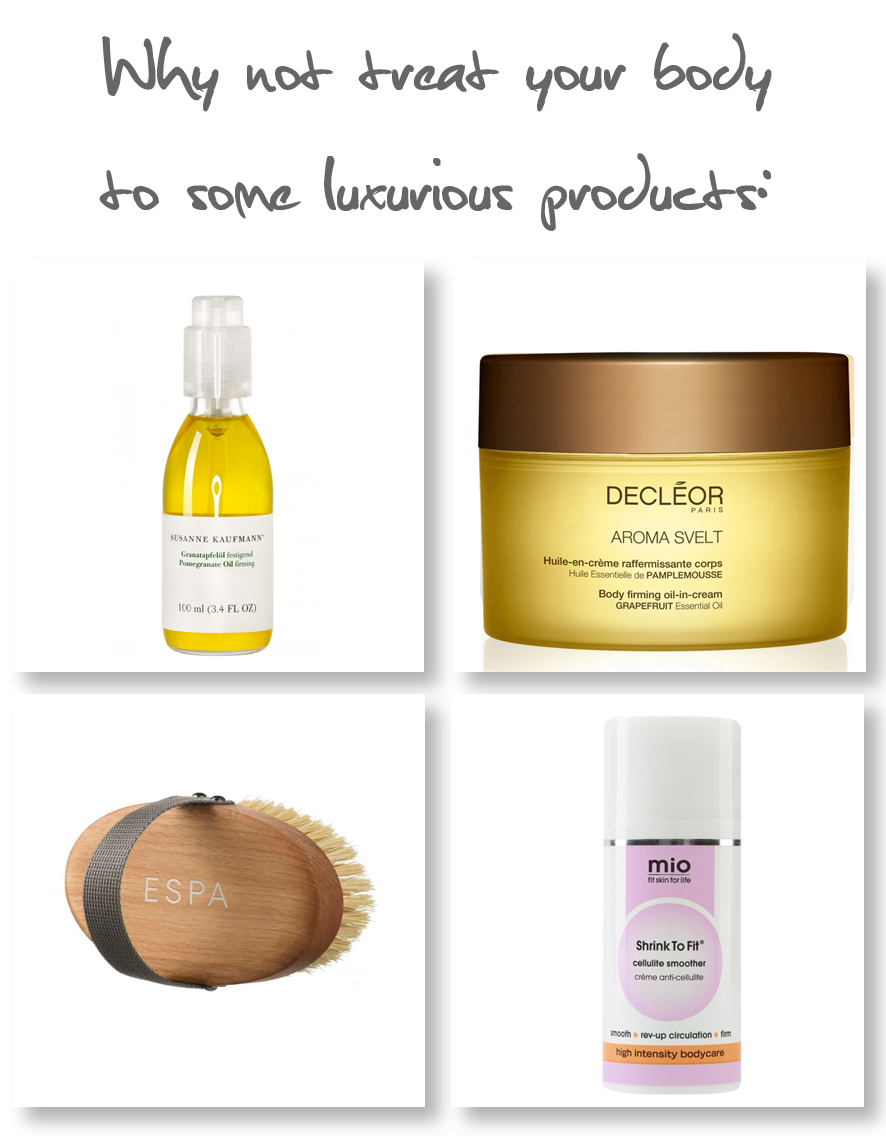 THE LEGS
They take us from A to B and most of the time they're hidden underneath tight jeans and long skirts, particularly in winter when the only time they see the light of day is in the bath. So I think the more help we can give our legs, the better.
I've found a few treatments that I think really help in this area. The first is Elemis' Targeted Toning Tightener which does what it says on the tin. The deep massage is one of the best for de-puffing legs, busting water retention and helping to sculpt the legs and although it can be a little uncomfortable at times, you really feel like it's a treatment that can't not be working. You'll see a real difference to the texture of skin – cellulite is vastly reduced – and if you're preparing for a big event or holiday, go twice a week for a month to prepare. It really works.
For another great pre-reveal treatment, look no further than ESPA's Lift and Firm hip and thigh treatment during which you'll see – and feel – the cool benefits of an 'ice mitt' which helps de-puff and stimulates the lymphatic system, so any toxins get circulated out of the body. As I said, no (cold) pain no gain. It's not all bad though because after each icy moment comes a lovely warm one, along with a fantastic massage and a wonderfully oily salt scrub.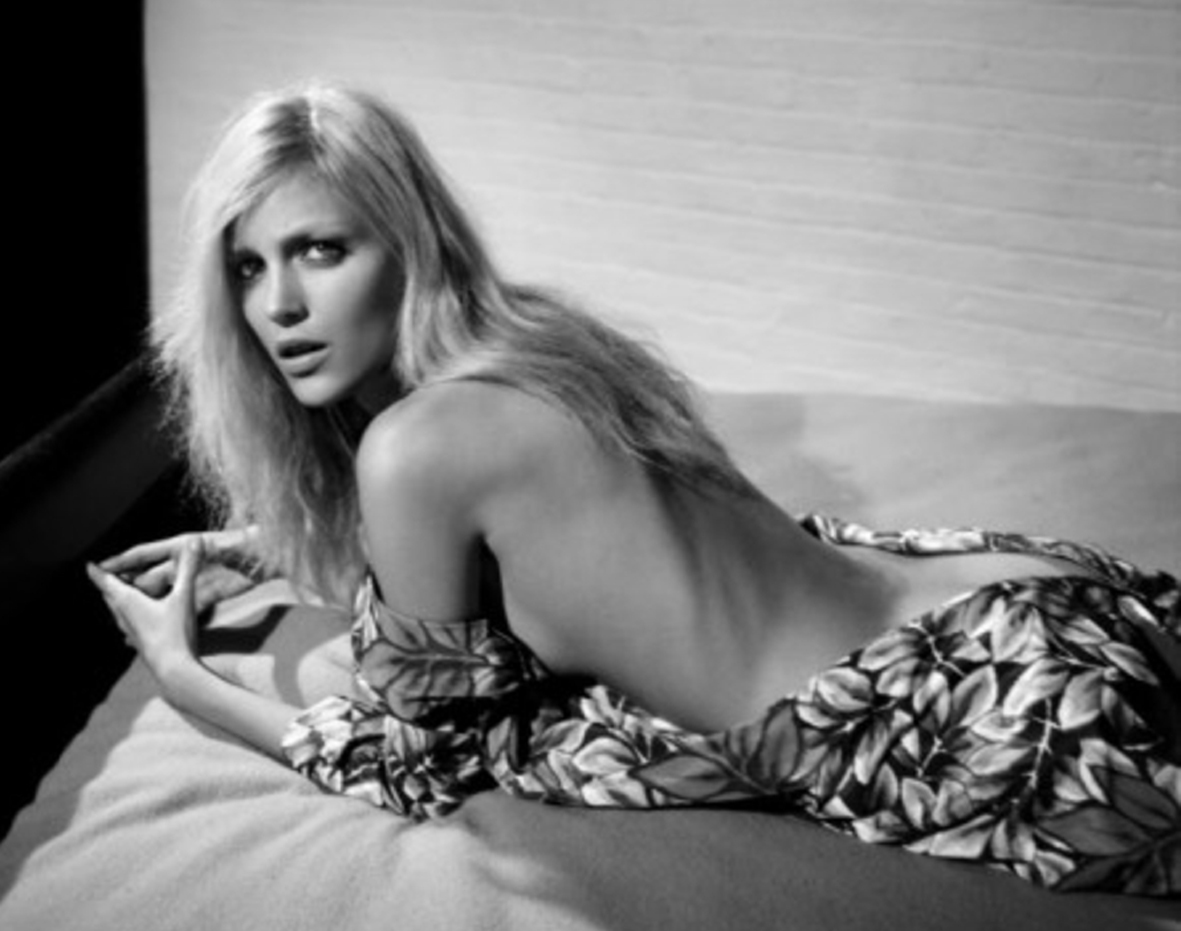 THE BUM
A firm, lifted behind has long been something to shout about – many have made their names just by having one – and there are a lot of bum treatments out there. By far my favourite is The Therapie Clinic's Brazilian Bum Lift Treatment as it makes a full, pert behind without going down the more invasive route. The clinic uses a combination of bipolar radio frequency and infrared heat to target the buttocks' layer of fat, just below the skin's surface. Combined, these derm-loved treatments melt the pockets of fat which create cellulite and any other dimpled skin, and boost the production of more malleable fat to fill them out. Essentially, your bum will look much tighter and toned and it takes less than an hour.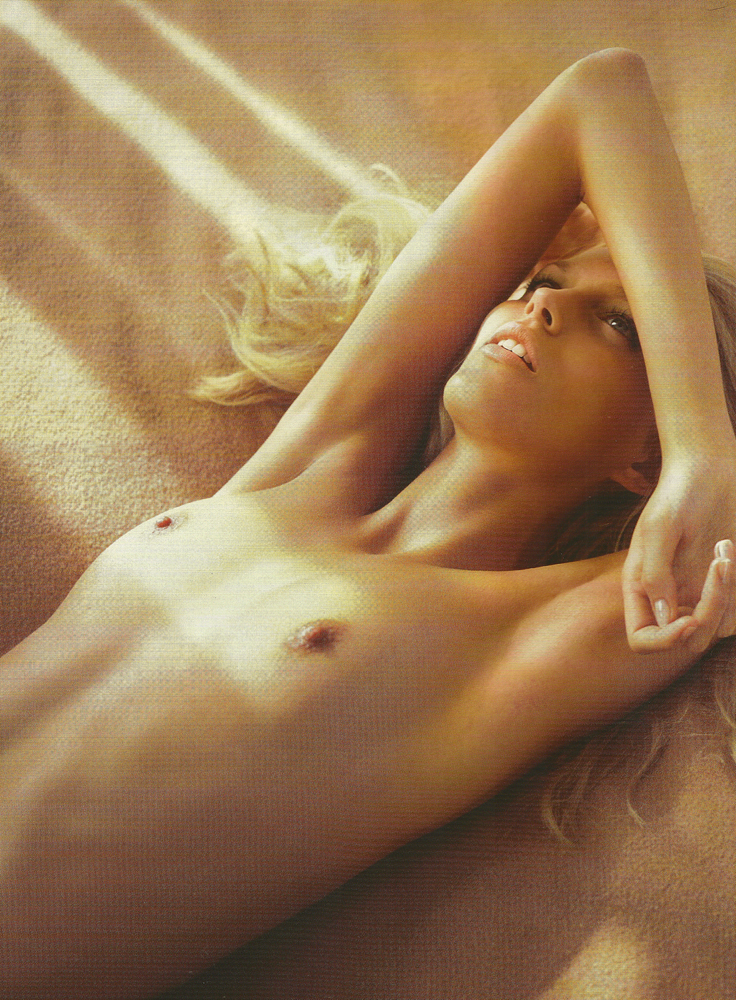 THE BUST
Firming up the bust can boost confidence no end and for that Guam's Trio Seaweed Mud Wrap, which you can find at Harrods' Urban Retreat, is brilliant. Guam is a brand created around the idea that all-natural algae works to firm skin, nourish and help drain the body of water retention – and it really works. The Trio treatment targets the hips, thighs, tummy, upper arm and bust so you're getting a lot for your money and the brand claims to deliver a 2cm loss in 'circumference' after your first treatment. So definitely one to try.
THE STOMACH
Aside from spending hours in plank position or challenging yourself to 100 sit-ups a day, a toning treatment can help firm and tone the abs. CACI's tummy toning treatment uses pads that conduct electricity (not as scary as it sounds) which penetrate the muscles and help train them to become stronger. As with most things, it works best if you're already eating healthily and exercising but it's a great top up. In fact, forget the sit-ups because 20 minutes of this is said to equal 360 sit-ups.
For something that goes a little further, dermatologist Dr Nick Lowe offers CoolSculpting, a process that involves cryolipolysis in which fat cells are cooled, crystallised and then flushed out of the body, wherever the CoolSmooth applicators traverse. After a few months, you'll notice drastically reduced fat in the area so it's perfect for love handles or those pockets of fat you just can't seem to get rid of no matter how hard you try. Again, this isn't one you can do if you're significantly overweight – a healthy diet and exercise regime need to already be in place – rather it's something that helps budge what you can't.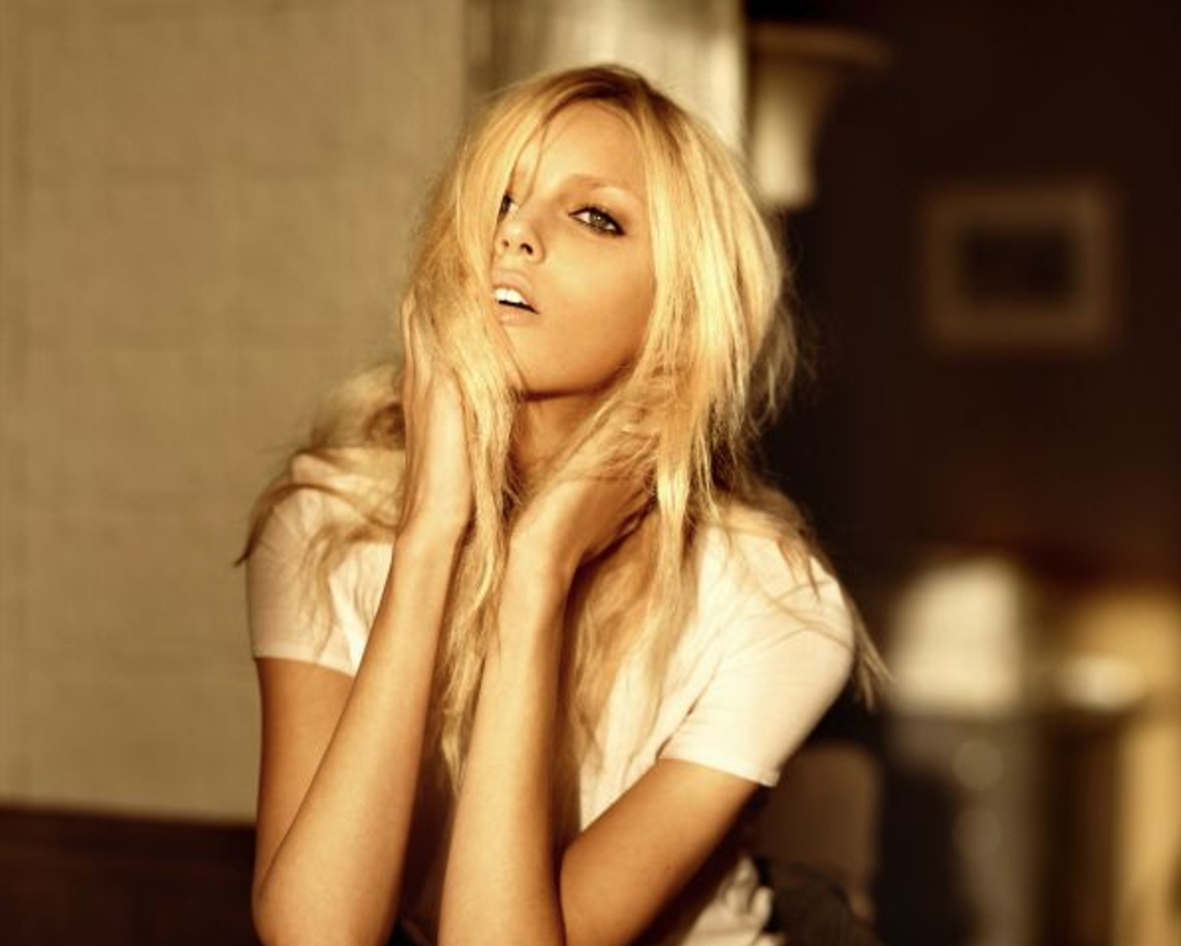 THE ARMS
Often neglected, a lot of women suffer from Keratosis Pilaris on their arms and typically respond by scrubbing the area furiously – this is probably one of the worst things you can do. I recommend going to the Eudelo clinic, who offer a dermatology grade 'facial' for upper arms, known as the 'Arm Smoothie'. It's specifically designed to treat Keratosis Pilaris or 'chicken skin' and combines a very deep cleanse using a vacuum-pressured microdermabrasion device (helps remove the keratin 'plugs' which create the bumps) with a gentle chemical peel (with glycolic, salicylic and alpha hyroxy acids).
And for bingo wings? Dr Lowe's CoolSculpting works really well on these, too.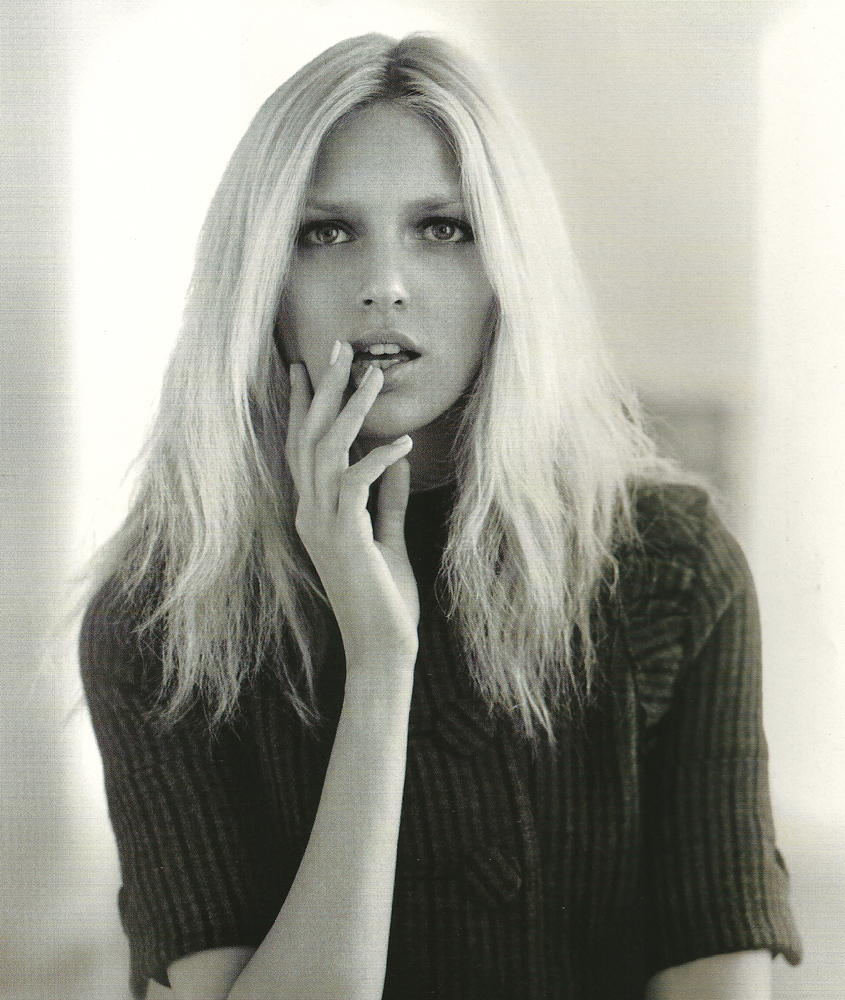 ALL OVER
Want some all-over maintenance? Debbie Thomas is one of the UK's very best facialists and what she can do for your face, she can do for your body too; her DNA Laser Complete Body Treatment takes elements of her signature face DNA treatment to the body. From cleansing to microdermabrasion to lasers and extraction, she tailors the treatment to what your body needs. She's particularly skilled at lasers and can treat all manner of concerns with them, from psoriasis and scarring to veins and acne. See it as your MOT pre-summer.
Dr Ariel Haus, on the other hand, offers a beach-ready body in half an hour. If that doesn't sell it for you, little will. With VelaShape, a device which combines radio frequency, infrared, massage and suction, he promises to shape and sculpt every part of your body in her Brazilian Beach Baby Full Body Treatment. You can have this all over – it takes only half an hour for each area – or everywhere. He recommends a course of six sessions but you see a big improvement after one.
So there you have it. Who said summer bodies were made in winter?
© Wendy Rowe. All Rights Reserved.