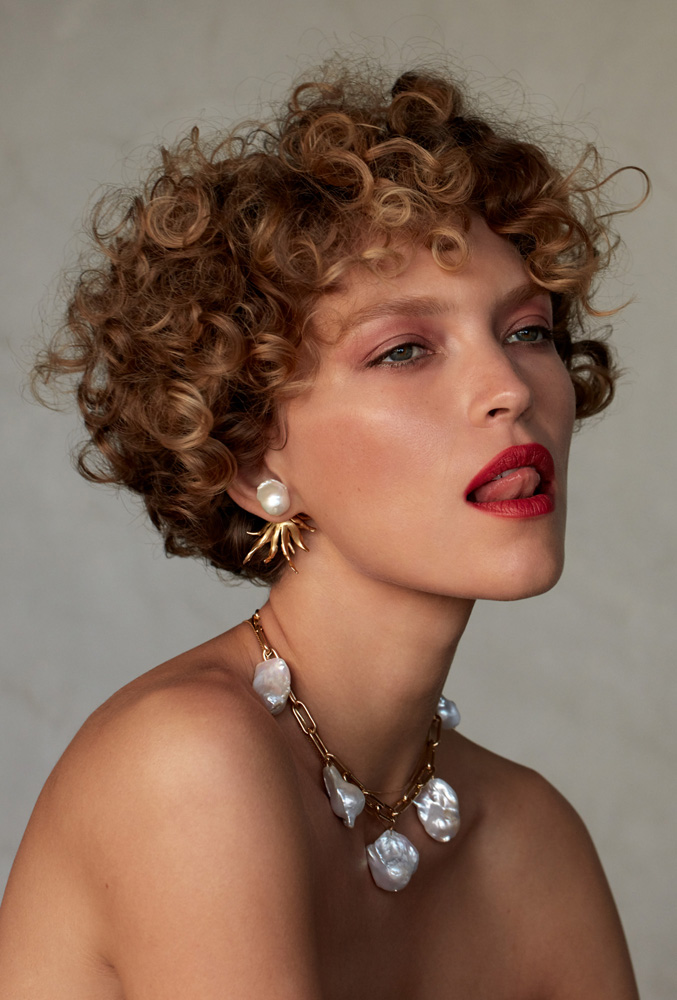 People generally feel more comfortable wearing either eye makeup or lip colour. As a rule, I don't really wear colour on my lips, but when I get sent gorgeous products like these brand-new Rouge Hermes lip colour  I just have to try them out. And I thought it was only fair to record the results just for you guys! So, if you're feeling like you might want to brave something different and rock a bright lip this season, check out my IGTV (are you following me on Instagram?) and give it a go at home.
Top Tips For Wearing Red Lipstick:
If you're wearing red lipstick you should erase any redness on your skin because the red tones will highlight this, so start by evening your skin tone with your usual foundation or concealer.
Always start with lip liner (I have some favourite Burberry ones that I always reach for) and draw the line which you can then fill in.
Smile as you apply, as you'll get a more accurate line this way.
I don't have much of a bow, but it's fine to cheat this a bit and create one! You can use a cotton bud with Bioderma on to just touch this up and perfect it.
Fill in the lip using your lipstick of choice. You can use a lip brush and blend the colour in if you're going for a matte finish.
Touch up and perfect using your cotton bud.
I like to use a slightly lighter, brighter hue on the very middle of the lip to give a fuller effect.
Here's what was in my product bag for this look:
Hermes Beauty Red LipHermes Beauty-Lipstick in 64 Rouge Casaque
Burberry Beauty-Lip Definer in Union Red
Hermes Beauty-Lipstick in 51 Coral Fou
MAC-Blot Powder in Medium Dark
FINAL TIP: If you're wearing a bright, glossy lip, it's a good idea to then mattify your skin, so use a powder and just brush out any shiny patches across your complexion and you're good to go.
Stay tuned for how to create a darker red look!
UP NEXT: Best Ever Red Lipsticks | My Red Lip Colours | Common Lipstick Makeup Mistakes
© Wendy Rowe. All Rights Reserved.