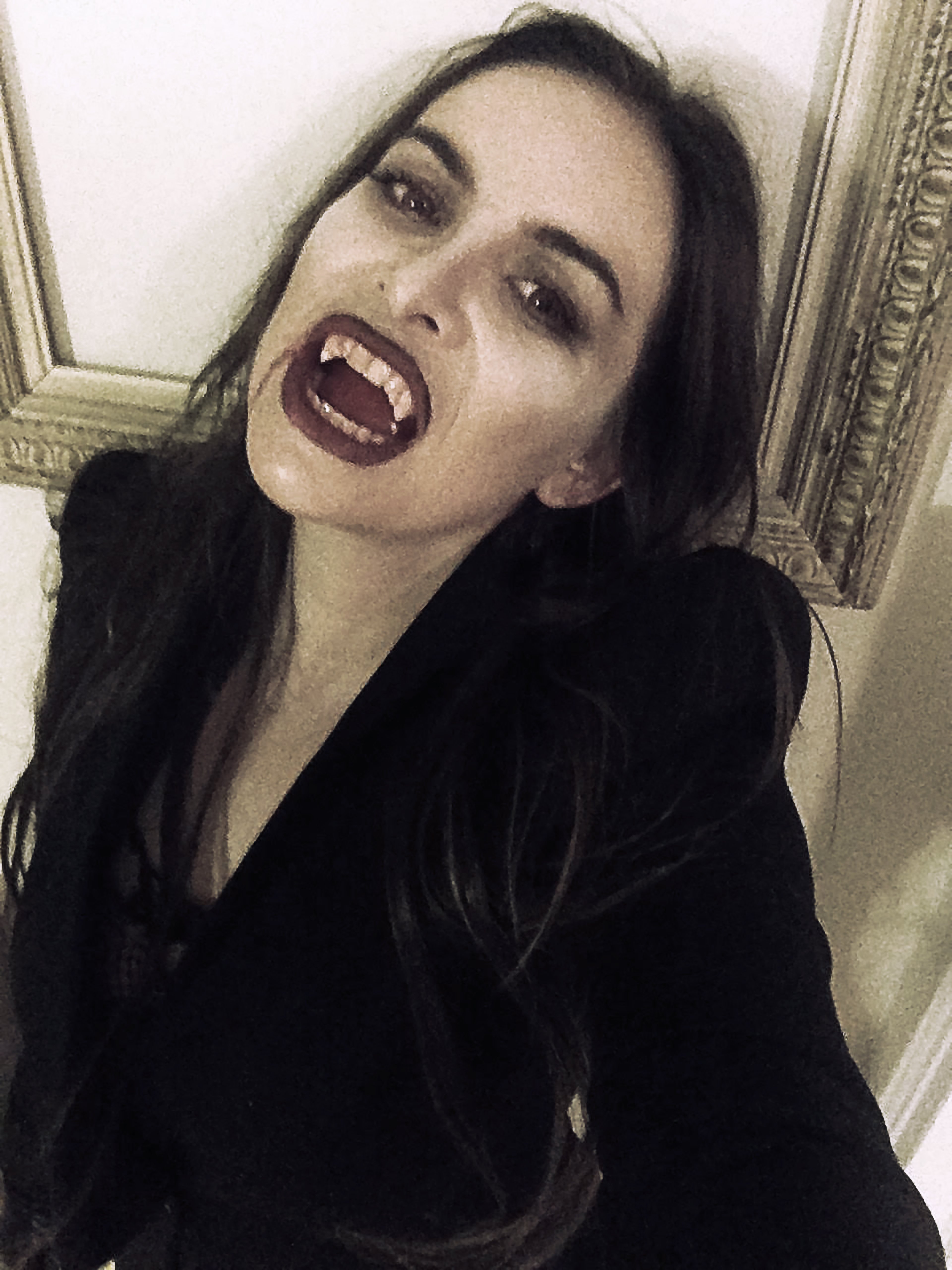 Halloween is fast approaching, which means the age-old question… Should you be sexy or scary for Halloween?! Personally, I like to take the scary approach (my go-to costume is a vampire), but whatever your preference, I've got a few tips and tutorials to help you have a spook-tacular Halloween.
As I'm a makeup artist all my friends insist on me doing their makeup for Halloween parties – this is really great fun but means I get hardly any time to do my own makeup, and my house gets so chaotic, with makeup sprawled out everywhere… like a house of horrors!
If you're a Halloween fanatic, you've probably been planning the perfect costume since 1st November last year, but just in case you're still looking, I've rounded up some of the best Halloween makeup videos and looks from the internet.
See how I did Sienna Miller and Anja Rubik's makeup for our Halloween parties in 2016, here.
THIS POST MAY CONTAIN AFFILIATE LINKS
Here are a few creative looks I found from other artists and bloggers on YouTube:
SCARY VS. SEXY… Scariest Halloween Looks
The Joker by Bobby Cohen
Why so serious? There's nothing funny about this Joker, and you'll probably have people running from you in the street if you master this sinister look made famous by Heath Ledger. You'll need scar wax for this Halloween makeup look, and plenty of time.
Edward Scissorhands by Emma Pickles
This look will take some serious dedication and some specialist fake skin or scar wax to mould scar tissue, but if you're committed to the Halloween cause, follow Emma Pickle's tutorial and you're sure to be the best-dressed party guest.
Pennywise by James Charles
If you've seen IT at the cinema, chances are Pennywise the Clown has been giving you some sleepless nights. Pass on the horror with James Charles' glam take on King's monster.
Roy Lichtenstein Pop Art Beauty Look by Emma Pickles
OK, it's not really 'scary', but I love this idea to create a comic book beauty look using bold graphic liner and bright spots of colour.
Just don't let anyone hug you, you won't want to smudge off all that hard work!
---
If you're more of a 'sexy witch' type of person, just amp up your usual makeup look with some more vampy products. Think blood-red or black lips, statement graphic liner and some oversized lashes. I've pulled a few looks and some key products for you, below.
SCARY VS SEXY… Sexy Halloween Scream Queens
Mermaid by Rhiannon Claire
This look is all about sparkle and shine; you can follow Rhiannon's tutorial or just substitute your usual eye and cheek colours for shimmering sea greens highlighted with glitter; add a fire-red wig and you'll shine brighter than Aerial.
Glitter Tears by me
Over the years I've created a few Halloween makeup looks for Anja Rubik, one of which was glam glitter tears; which is perfect if you're celebrating but not with full-on fright night costume. Click here to see the full step-by-step guide, I achieved the look by layering Burberry Gold Glitter tears and finishing with a few Swarovski crystals for more drama.
---
3 products to amp up your Halloween makeup game
From blood-red through to black, there's a liquid-suede finish available in a range of fright night favourites.
Great for adding precise detail and graphic lines, invest for Halloween but use every day.
Because if you can't use Halloween as an excuse to pull out the glitter, when can you? There's a pot in just about every colour.
READ NEXT: Best Long-Lasting Lip Colours | Best Foundations for Oily Skin
© Wendy Rowe. All Rights Reserved.