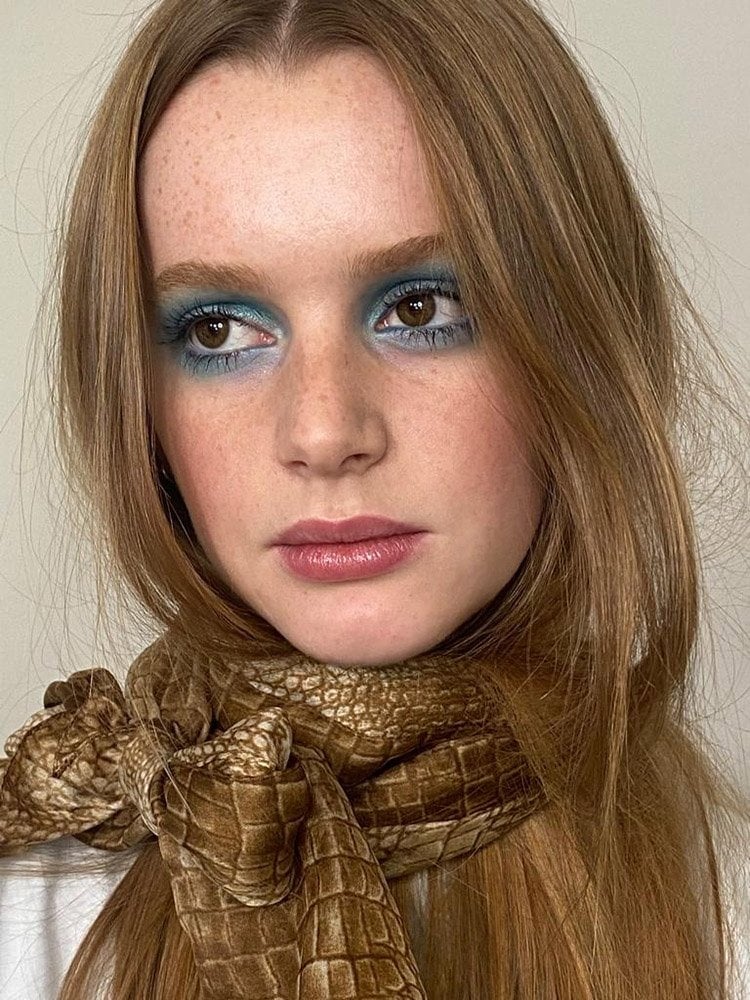 A brown or grey smoky eye? So 2021! Let's start 2022 as we mean to go on – by injecting some fun and colour into our lives. For my first YouTube tutorial of the year I've worked on a super simple blue smoky eye colour. I know what you're thinking, but this look will actually work on everyone, whatever your colouring. So, if you've been wanting to give blue eye makeup a go, read my tips, watch the video, and give it a go for yourselves. I'd love to see your finished looks, and if you want to shop the exact products I've used to create the look, you can check out ShopMyShelf.
THIS POST CONTAINS AFFILIATE LINKS
Get The Look: Blue Eye Makeup
Start with the mascara and get right to the root of the lashes, you can clean this up before you do the rest of your makeup. Separate your lashes and remove any clumps to ensure separation. With the eye colour, start with a veil of cream colour and then add a powder pigment, starting on the middle of the eyelid and blending out. Use a circular brush with nothing on to blend the colour, go back and forth (we call this the banana) and circle it at the end just to fade the colour out. Use your finger to add a stronger colour in the middle of the eyelid for a real pop of intense colour in the centre. Use a hair mascara to knock back the colour of the brows and lighten them so all focus is on the eyes. Et voila!
MY TOP TIPS
Always use a cream base first before putting on your eyeshadow it will intensify the colour and make blending easier.
Don't overdo the skin! Let your natural beauty shine through.
When you go under the eye, take it a lot lower than you think – it won't create bags! And make sure you connect the top and bottom to create an enlarged shape.
Shop the products I used in this video at ShopMyShelf.
Good luck!
MORE MAKEUP LOOKS: Colourful Eyes | Glitter Eyes | Party Eye Makeup
© Wendy Rowe. All Rights Reserved.