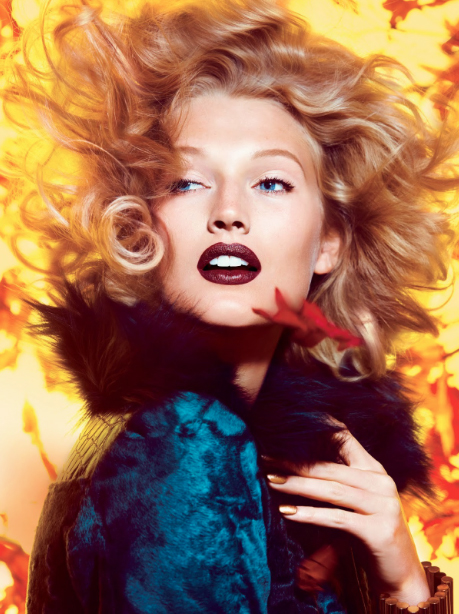 I passionately believe in the importance of changing what you eat to mirror what is fresh and locally available for the season. It's the secret to achieving clearer, more glowing skin! When the weather starts getting colder, you can't beat a hearty pumpkin soup.
THIS POST CONTAINS AFFILIATE LINKS
In my book, Eat Beautiful, I have divided all of the recipes into seasons, in line with what ingredients will be fresh and available at that time of year. I wanted to share one of my favourite recipes for the new season with you all on here; my Roast Pumpkin Soup. It tastes amazing, is really easy to create and you can make up a batch of it to keep in for when you want something that's quick, delicious, healthy and warming.
Pumpkin is packed full of Vitamin C, B Vitamins and antioxidants which are great for giving skin a much needed boost of luminosity for the new season.
Give it a try and tag me to let me know what you think! (Instagram: // Twitter // Facebook)
---
Roast pumpkin soup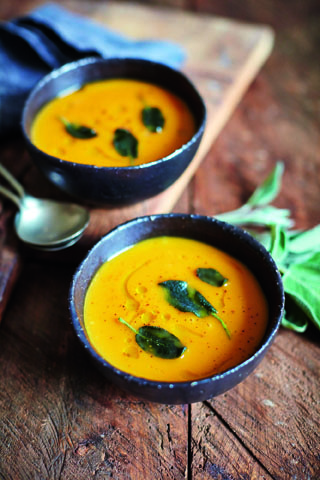 Serves 4
224 calories per serving
Flesh of 1 small pumpkin, cut into 5cm chunks
1 tbsp olive oil
2 tbsp raw coconut oil
2 garlic cloves, finely chopped
1 shallot, finely chopped
1.2 litres chicken stock or vegetable stock
Sea salt and black pepper
Small handful of fresh sage leaves, chopped, to garnish
Preheat the oven to 220°C/200°C fan.
Place the pumpkin in a baking tray or roasting tin, add the olive oil and a pinch of salt and toss together. Roast in the oven for 30 minutes or until tender.
Melt the coconut oil in a large saucepan over a medium heat. Add the garlic and shallot and cook for 5 minutes or until the shallot is translucent.
Add the roasted pumpkin and the stock to the saucepan and bring to the boil. Reduce the heat and simmer for 20 minutes or until tender. Check for seasoning, adding salt and pepper to taste.
Blend the soup until smooth in a food processor, or in the pan using a stick blender, and garnish with the chopped sage before serving.
Tip
Be sure to reserve a handful of the pumpkin seeds and cook them in the oven at the same time. Scatter them in a separate pan and cook for about 5 minutes, keeping an eye on them and turning frequently to ensure they don't burn. They're highly nutritious in their own right and an excellent source of roughage – the roasted seeds can be sprinkled over the finished soup.
For an on-the-go autumn pick-me-up, check out my recipe for Date Energy Balls
© Wendy Rowe. All Rights Reserved.