Chiva Som is the perfect luxury wellness getaway if you want a gorgeous, relaxing break, but with a wide variety of amazing beauty, fitness, food and wellness options available.
Why Chiva Som?
Firstly, I'm not going to pretend otherwise, Chiva Som is expensive. Having said that, I really think that in this case, you get what you pay for, and if you're looking for a super special wellness break that's also truly relaxing and not a hardcore regimen, then Chiva Som is the one.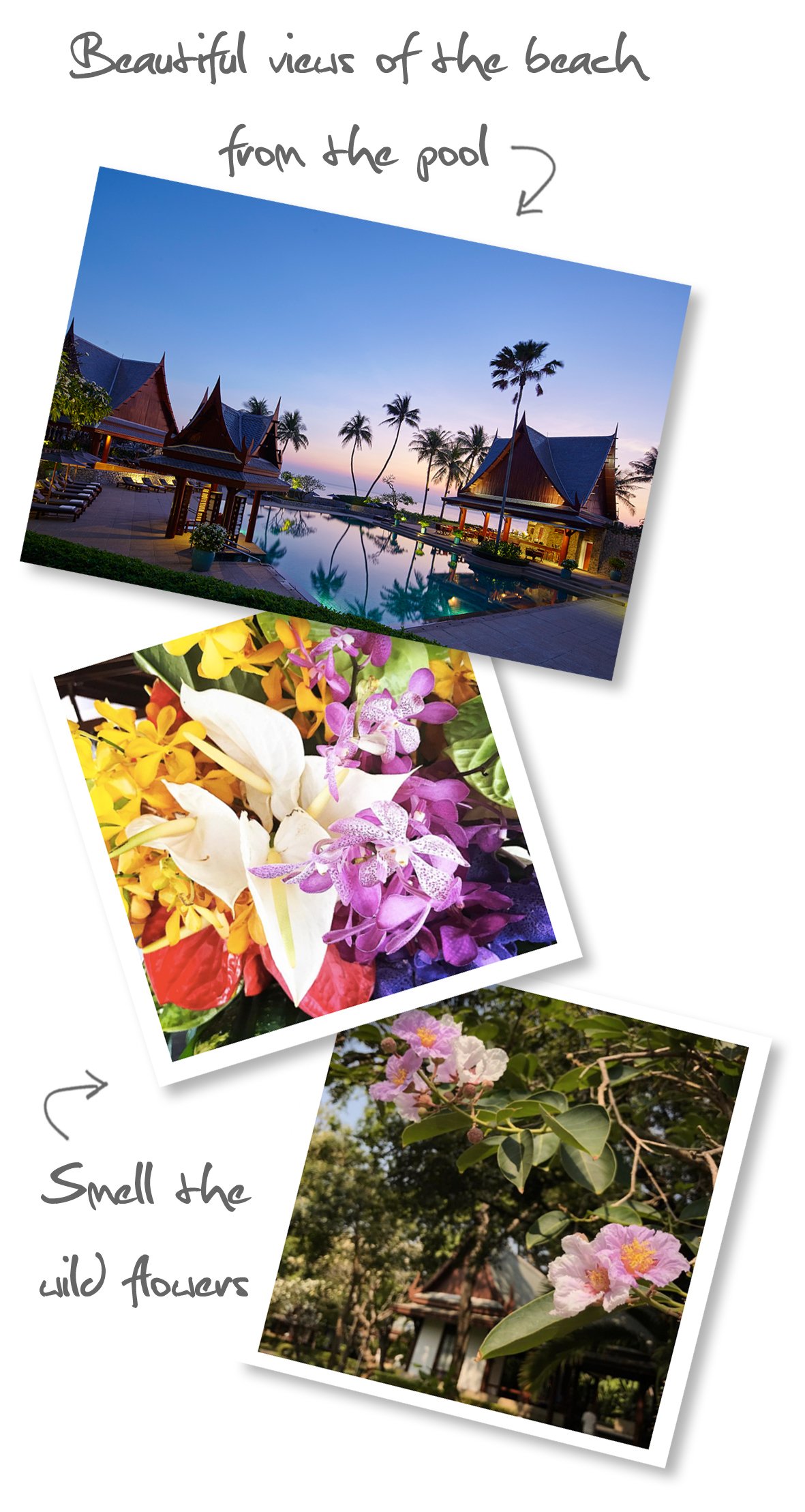 Whenever I feel completely exhausted and burnt out after I've been really busy, I always end up wanting to go back to Chiva Som to recharge the batteries – I always know that a trip there will be just what I need. There are so many things to do, you'd never get bored there, and everything: from the environment, to the food, the wellness treatments and the workout options – is always incredible (and that's saying something, because I'm hard to please in all of those areas!).
Sometimes, the term 'wellness break' can conjure up images of intense exercise schedules, meagre portions at mealtimes and not a drop of alcohol in sight, but rest assured, Chiva Som doesn't have to be like that – I always think of it just as a holiday to recharge and be healthy. When I last visited earlier in the year, I went with a friend for the first part of the week and we had a great time properly relaxing, indulging in loads of treatments, eating gorgeous food and we did some of the exercise classes, but just here and there when we felt like it. For the second part of the holiday, I was on my own, and I decided to step up the exercise and the healthy eating because there is so much to do and experience there that I wanted to make the most of it all. The thing I love is that you just choose whatever it is that feels right for you; there's never any pressure, no right or wrong and the aim is to enjoy yourself.
ACCOMODATION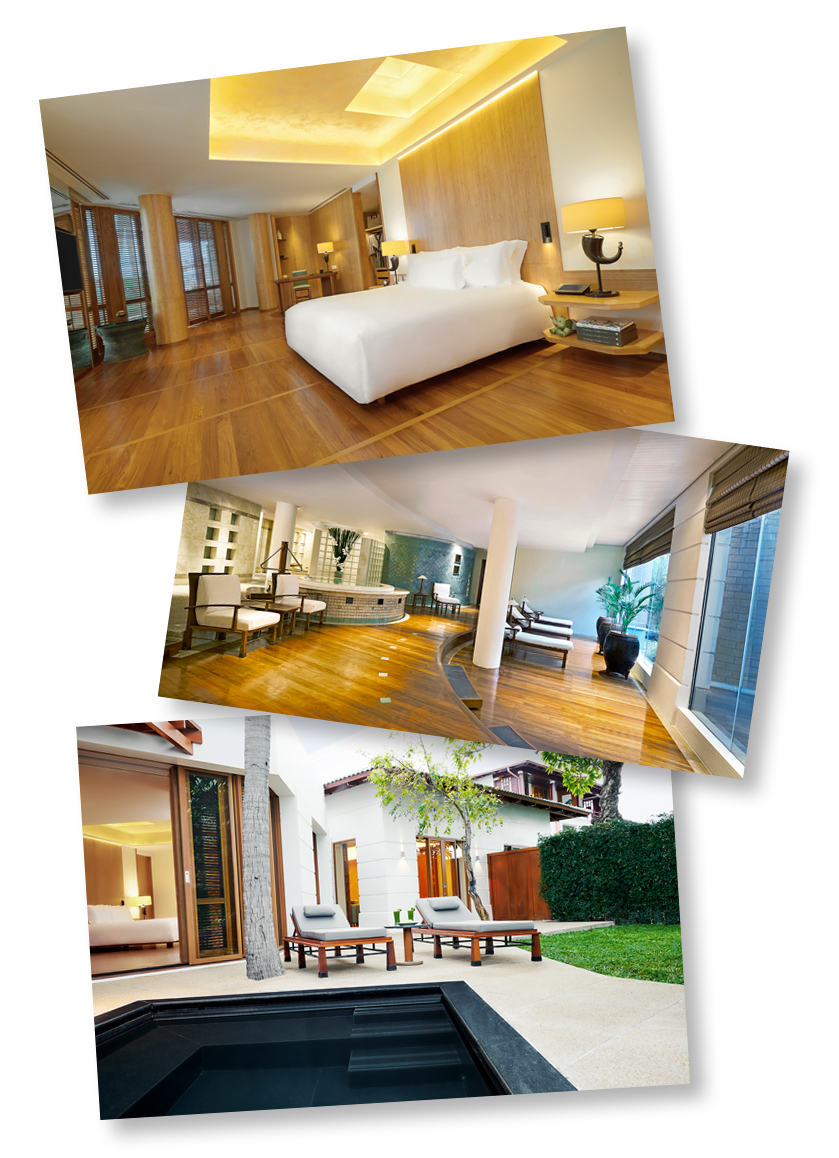 The environment at Chiva Som is so beautiful, you feel like you're in paradise, with butterflies and wildlife all around and the most stunning flowers everywhere, it's really lovely. There are 54 luxurious rooms, so room to accommodate around 100 people in total, meaning that it's not massive, but it never feels packed either. When I visit, I always opt for an inclusive package because it's nice to know that when I'm there I can indulge in everything I want to, and I don't have to worry about the spiraling cost. With all of the things to do there – the treatments, the classes and the amazing food, I usually find I don't go anywhere outside of Chiva Som when I visit, although you are totally free to go out and explore if you do want to.
FACILITIES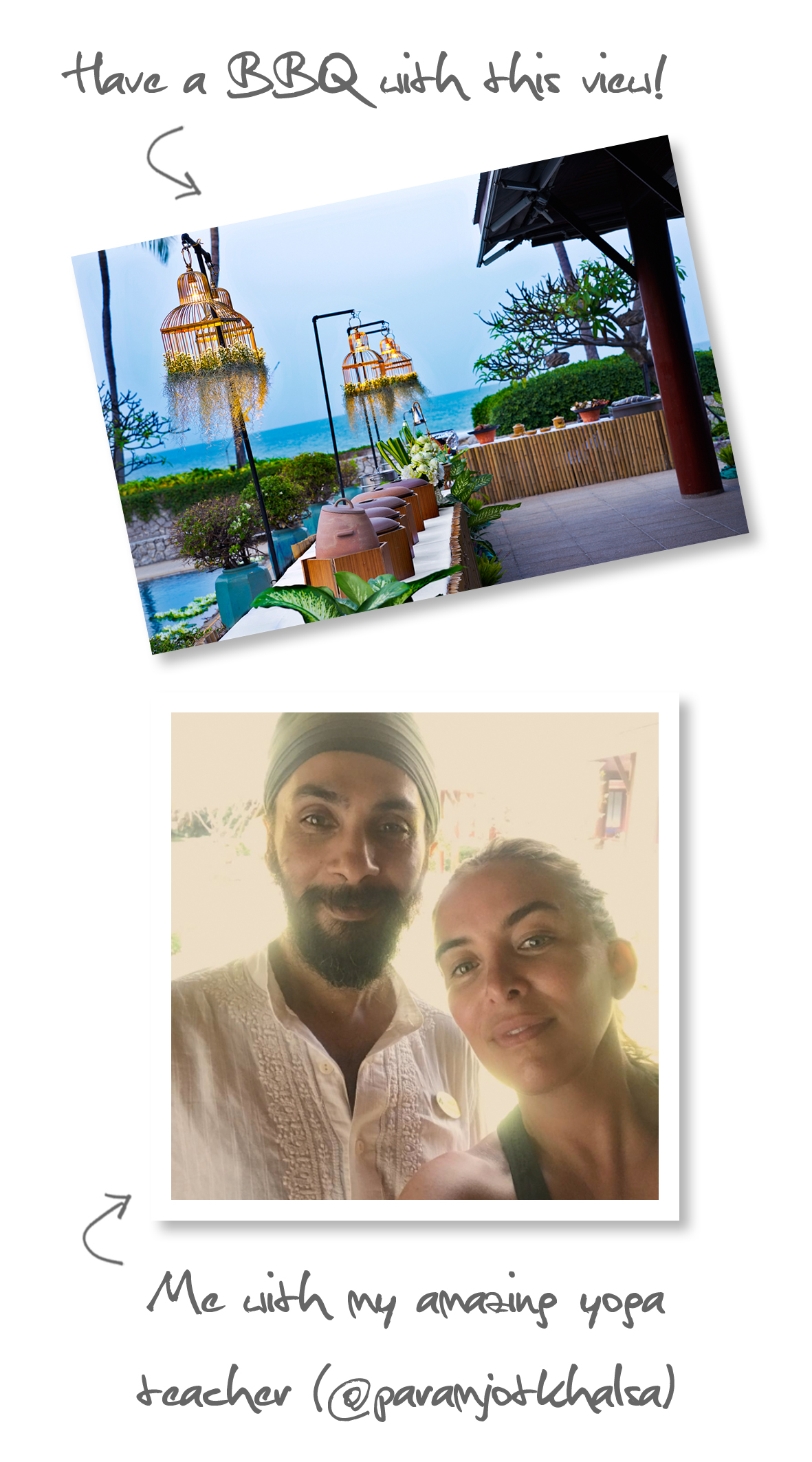 When you arrive at Chiva Som, you are given a wellness consultation where you are able to set some goals that you'd like to achieve during your stay. Your aims could be anything from weight loss, to relaxation, fitness or they could be related to mindfulness. You get given a recommended programme and access to their team of holistic specialists, including naturopaths, nutritionists, fitness instructors and wellness practitioners.
There are two pools – an indoor heated pool with a sauna, steam room, Jacuzzi and cool plunge pool, as well as an outdoor pool, and there is also beach right on the doorstep. I'll be honest, the beach isn't the most incredible beach I've ever been to, but it's certainly pleasant enough and great if you do just want a chilled out beach day or a dip in the sea.
The fantastic fitness instructors at Chiva Som really know their stuff and the classes can be one on one, so it's very tailored and never intimidating. You can do all sorts of things, from yoga to kickboxing, meditation, water aerobics, beach walks, gyrotonic training, pilates and stretch classes. It doesn't matter how fit you are, there will be something for you to enjoy.
Beauty and wellness treatments at Chiva Som range from slimming beauty wraps, to acupuncture, reiki, cranial massage and other holistic therapies such as past life regressions. They have a spa for men only, women only, and one for couples so you can do whatever feels right whether you are on your own, with friends or there as a couple.
You can also take part in a range of trips or activities such as fishing trips – or my favourite, cooking classes.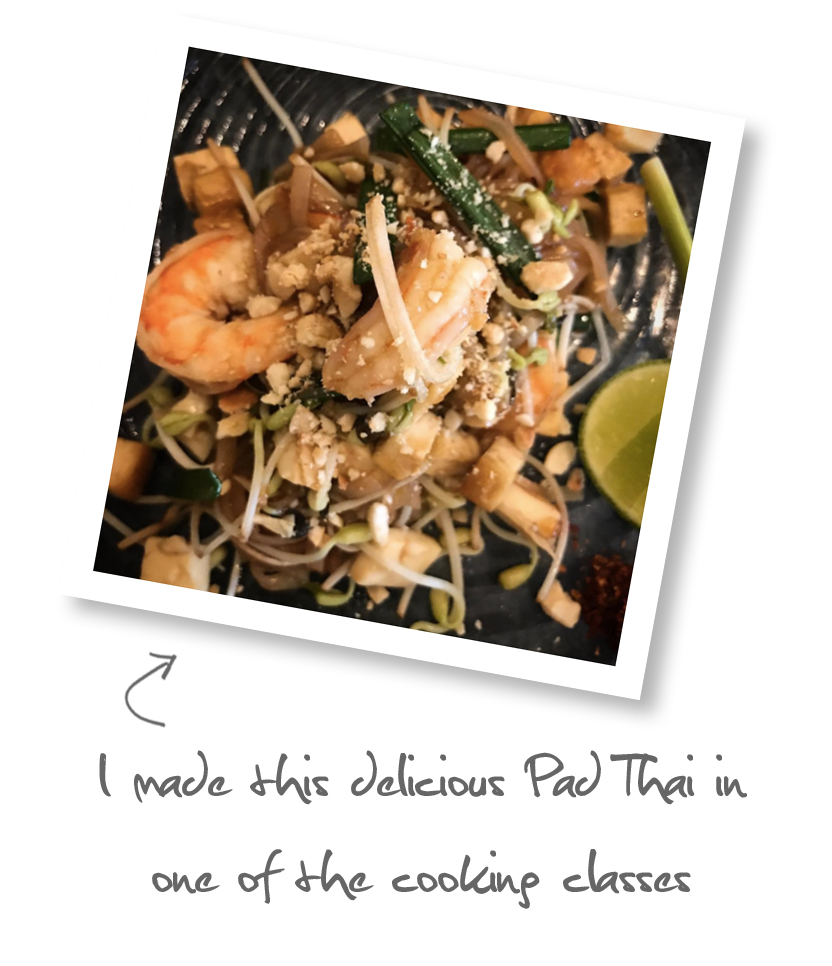 FOOD
Whether your aim is weight loss or not, most people do lose weight at Chiva Som, even if they aren't following a weight loss plan. The menu is devised around the concept of low fat, low calorie food, with vegetarian, wheat, gluten, dairy and sugar free options available. The relaxing nature of Chiva Som, where you are free from the stress and adrenalin of every day life encourages the body to process food better. The meals are unprocessed and prepared from scratch using organic, seasonal ingredients – most of it is grown on site. They don't use any oil or refined sugar to cook with and there are labels to tell you the nutritional content all of the food so you can make informed choices. If you do go with the aim of losing weight, then the nutritionists devise a tailored diet plan for you, which could be high protein, low calorie, vegetarian or involving a juice cleanse. Whatever you do, you never feel restricted and the food is always gorgeous; lots of fresh vegetables, fish, seasonal fruit and fresh coconut water – I've never eaten anything I didn't like there!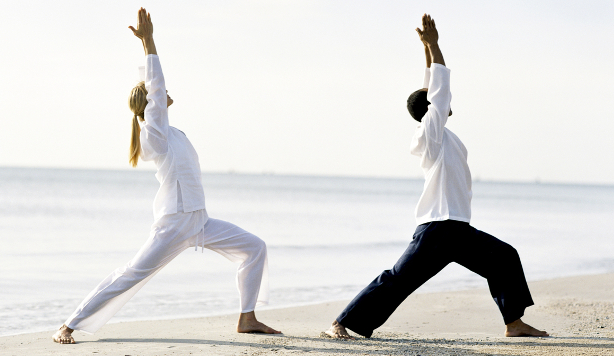 WENDY'S TOP PICKS AT CHIVA SOM:
Easy massages

Yoga

Meditation

Cooking Classes

Cranial
© Wendy Rowe. All Rights Reserved.