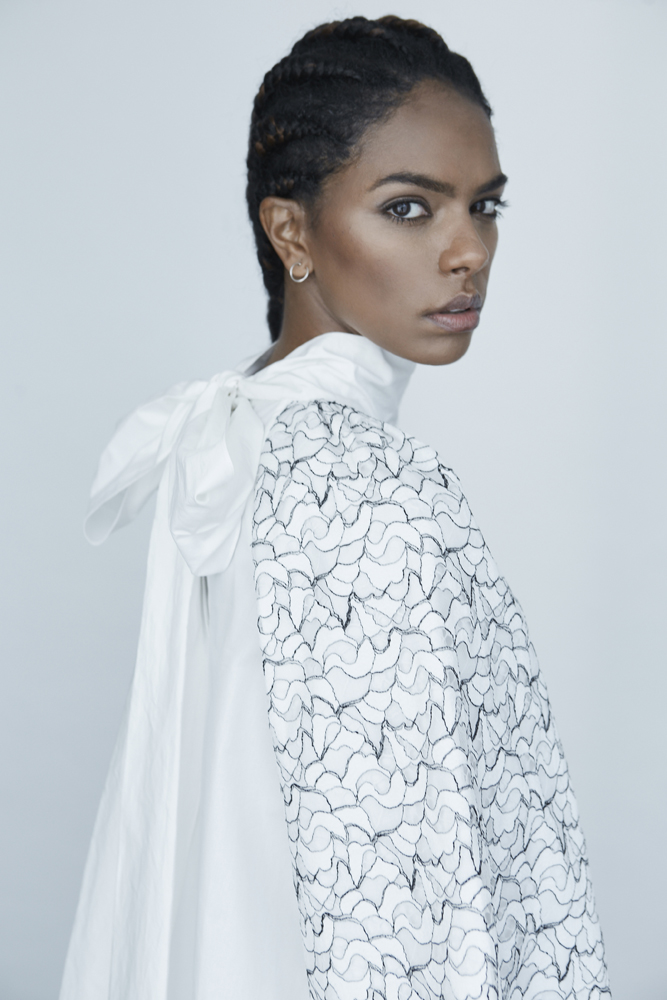 Noëlla Coursaris Musunka found success in the modelling industry following a debut appearance for Agent Provocateur; she went on to model for the likes of Vogue, Elle and Vanity Fair. But the Congolese model decided to use her success to help eradicate the poverty she witnessed growing up, and has dedicated much of her working life to doing good, most recently becoming a Global Ambassador for the internationally renowned Global Fund. Read my interview with the truly impressive Noëlla, below.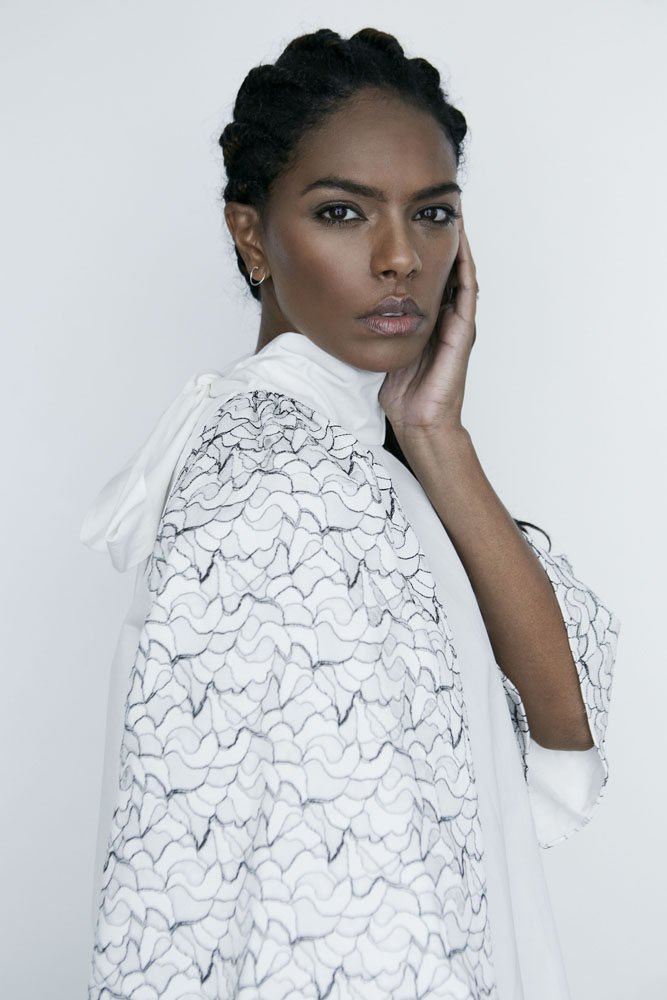 Tell me a bit about your background, and how you came to found MALAIKA.
My father passed when I was only five, and with my mother lacking the resources to raise me, she sent me to grow up with relatives in Europe. I was fortunate to receive a good education there. However, I have always been in touch with my roots in the DRC. I knew that many children in the DRC did not receive the same opportunities that I did.
After receiving a degree in business management, I was discovered as a model and my modelling career was launched. My career has helped create a global platform of influence from which to share my passion for human rights. I'm extremely proud of my African heritage and determined to help improve the lives of Africa's youth. Wanting to expand this into a direct initiative, in 2007, with the support of the community, I founded Malaika.
The Malaika School now provides a quality education to 280 girls for free. Since those early days, we've expanded our impact to provide more than just education. We've partnered with foundations to build eight wells and a community center, opened our secondary school, hosted health workshops, built a sustainable farm and so much more.
I continue to use my role in the media to turn the spotlight on Malaika. I've been able to speak at countless venues as far-ranging as UNICEF and Cambridge University, the WISE Summit, Global Citizen Forum and have appeared several times alongside President Clinton at Clinton Global Initiative conferences.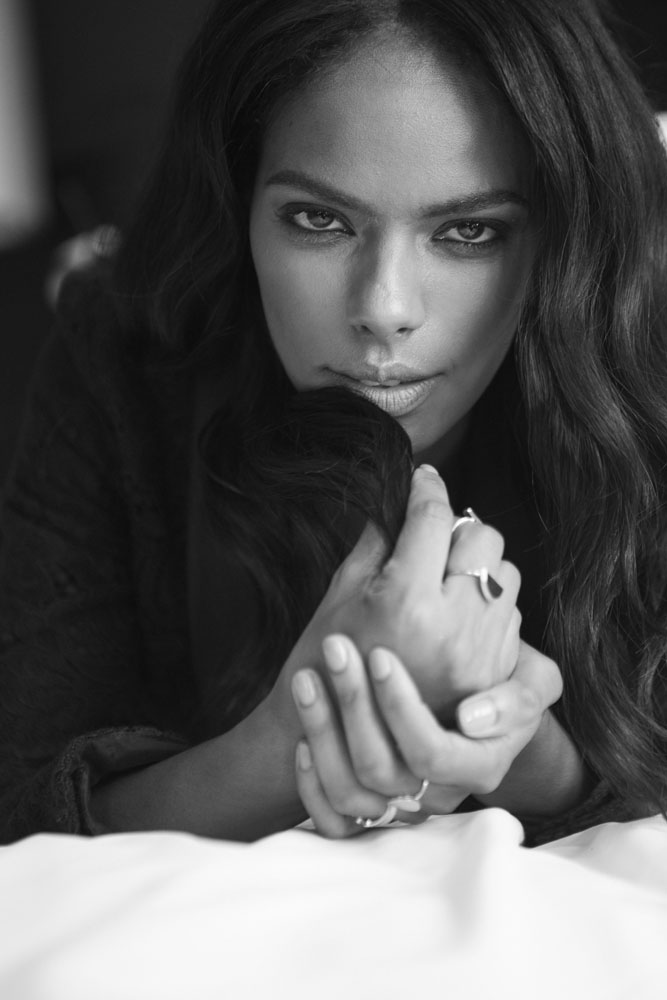 How did your modelling career and your philanthropy go hand in hand, and did one inspire the other?
My modelling career has given me an expansive platform to create a wide philanthropic influence. I follow my mantra – to model with meaning. With opportunities and connections through my career, I have been able to raise awareness for causes I believe in as a mother, a feminist and a believer in the intrinsic human right to education, health and opportunity.
Congratulations on being named as Ambassador for the Global Fund; how did that come about, what does that mean for you, and how will you strive to make a difference?
I feel honoured to be an ambassador for The Global Fund, an inspiring partnership between governments and the private sector that has already saved over 22 million lives and strives to make the world healthier and more prosperous by fighting the three leading global health diseases – HIV/AIDS, TB and malaria – with a special focus on children. They had seen a CNN feature on me and Malaika and reached out to meet as we're both committed to a better quality of life for youth. We connected on our shared goals and the rest is history.
I use my voice to bring awareness to the dire fact that more than 7,500 girls contract HIV every week worldwide and that 200 children die in the Congo each day from malaria. At our Malaika School, we suffered a profound loss when Miriam, a young student of ours, died from malaria during the Christmas break. I've devoted myself to fighting against these preventable diseases for her, and all children. The Global Fund knows that we need to work together transnationally for any impact, and I'm very humbled to be part of their incredible team.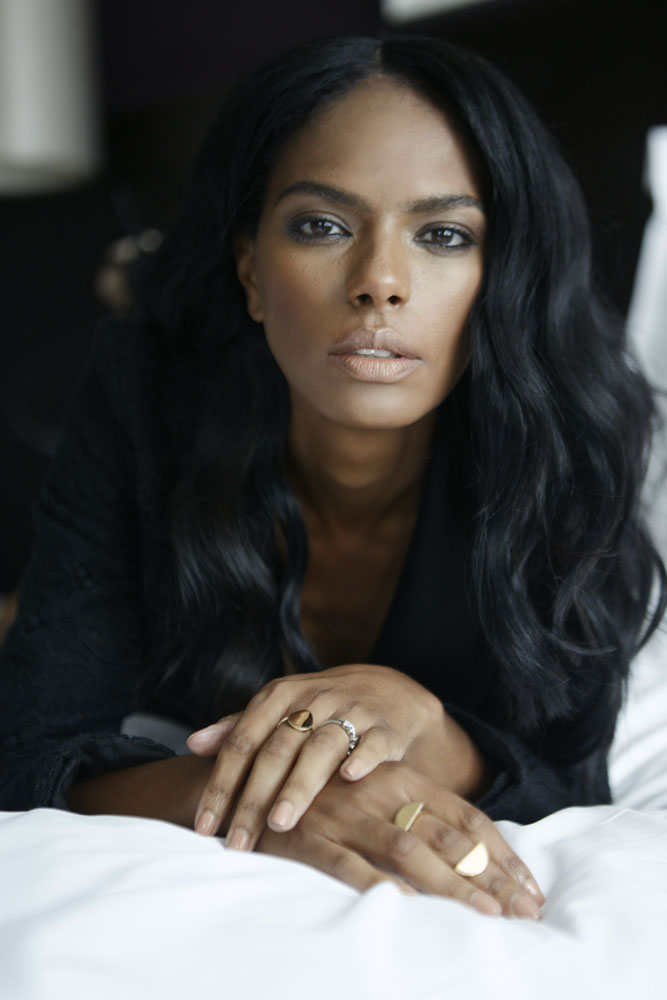 How did becoming a mother affect your work?
Travelling for Malaika and my modelling career often takes me far away from home and my kids. I definitely miss my family whenever I am away, but it's reassuring to know I'm playing a role in making the world they live in a better place. On many trips to the Malaika projects in Kalebuka, my kids, JJ and Cara, are able to travel with me too. They've grown to love the community just as much as I have and the visits have provided a wonderful opportunity for them to connect to our family roots and to start them on a path of making a positive impact on the world. I'm so proud of their enthusiasm for our work and I'm excited for their future.
What main difference would you like to see for the world your children grow up in?
I'd like to see a world of empowerment. My daughter Cara should have equal opportunities to pursue her interests just as my son JJ should, and just as every child should. Education is a power that I believe everyone should be entitled to.
And of course I couldn't resist asking Noëlla about her beauty regime!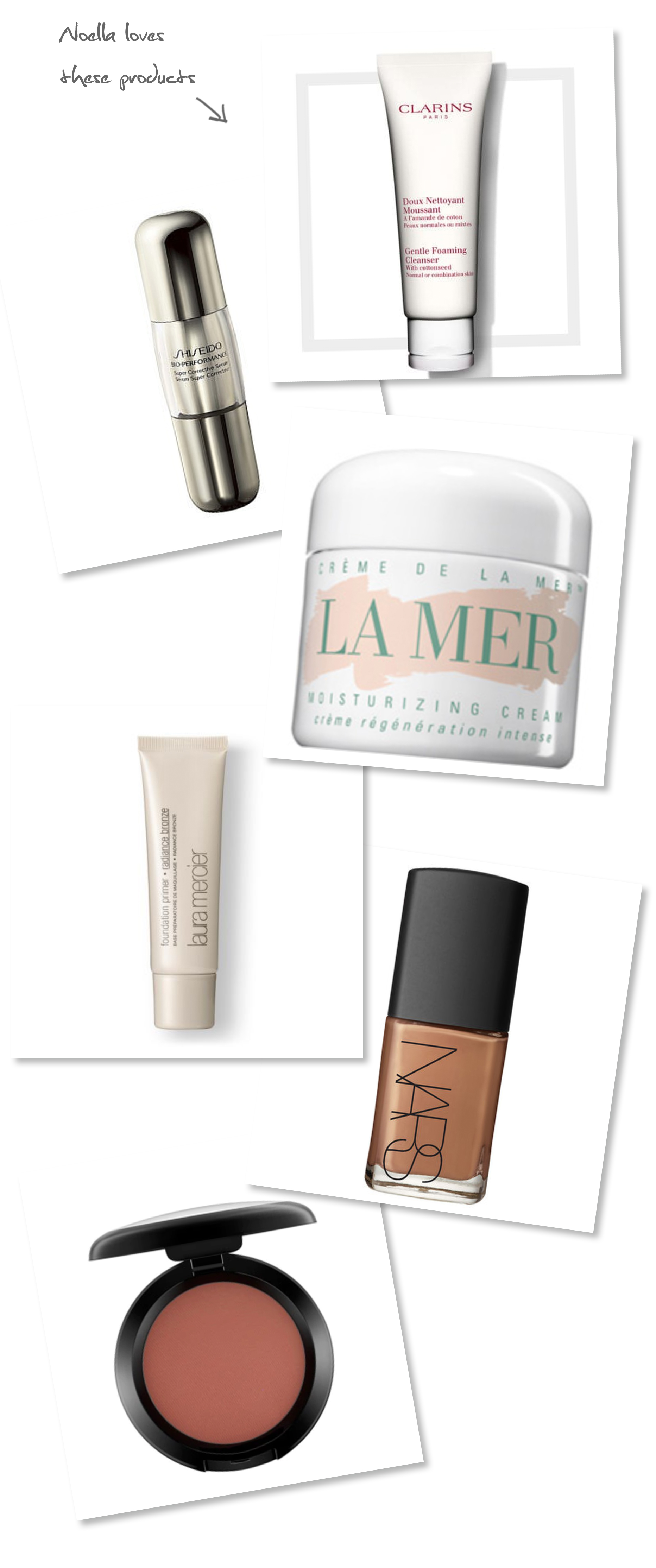 What does your beauty regime consist of?
My makeup routine always begins with a Clarins Cleanser followed by a Shiseido Serum and Crème De La Mer moisturiser. With my skin prepped, I use the Laura Mercier bronze Radiance Primer to illuminate my complexion. For my foundation, I use the sheer glow NARS Medium Dark, followed by the Contour Palette Black Opal and MAC Powder Blush in Raizin to accentuate my features. Afterwards, I set it with Tom Ford translucent powder under my eyes and a light dust over my t-zone.
Then, I fill my brows with Urban Decay eye brown gel and add definition with an angled eye brush. I prefer a natural brow look over a heavy thick one. My go-to eyeshadow is Bobbi Brown's brown sugar because it adds a subtle and classy look. Next, I line my top lashes with DIOR brown eyeliner and the YSL navy or dark blue for my water line. Lastly, I do a quick sweep of Bobbi Brown Raisin Berry Creamy Lip Color.
Your top skincare tips?
Stay hydrated and start with a cleanser, a good serum and cream. With many long days between my modelling career and Malaika, I make sure to always properly prepare my skin before makeup. Good preparation is the foundation of a composed look.
Any foods or drinks that you always include in your diet?
I constantly drink water throughout the day. I also love orange and mango juice. Fruits and salads add some color and plenty of nutrients too!
What did being a model teach you about beauty?
Being a model taught me that beauty is within. I also learned to adopt a healthy regime of self-care: removing make-up fully, moisturising my skin, exercising and eating right.
Any models you worked with that inspired you?
I love the spirits of Iman, Liya Kebede, and Cindy Crawford. I haven't worked with them but I respect them greatly. Their confidence radiates with their beauty.
What does beauty mean to you?
Beauty means confidence and kindness. Feeling comfortable and embracing your uniqueness gives you a glow that no amount of makeup could create.
I think you'll agree we could all learn a lot from Noëlla. For more information about her charity and work, visit https://malaika.org/
Noëlla Coursaris Musunka is the founder and director of charity Malaika
© Wendy Rowe. All Rights Reserved.