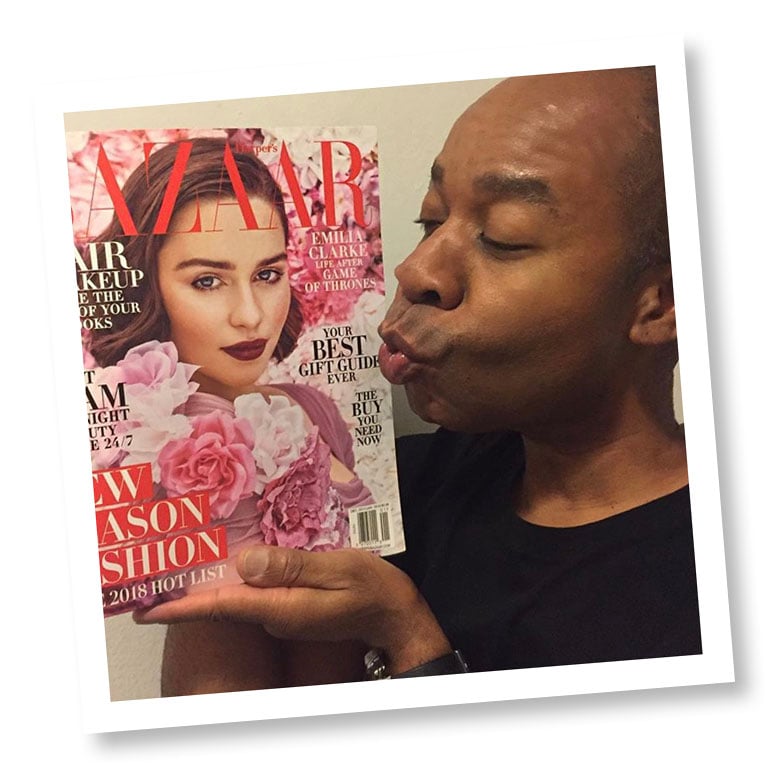 In an industry as competitive as hair and makeup session work, getting to the top of your game can be seriously hard. Whatever your route to the top, there's one thing that you can guarantee it will involve, and that's hard work. Someone who has been by my side for most of my career is Earl Simms, one of the best in the business when it comes to hairstyling. For my latest YouTube video I chat to Earl about how we met, and he talks me through his career journey, so you can find out exactly what it takes to find success in his field.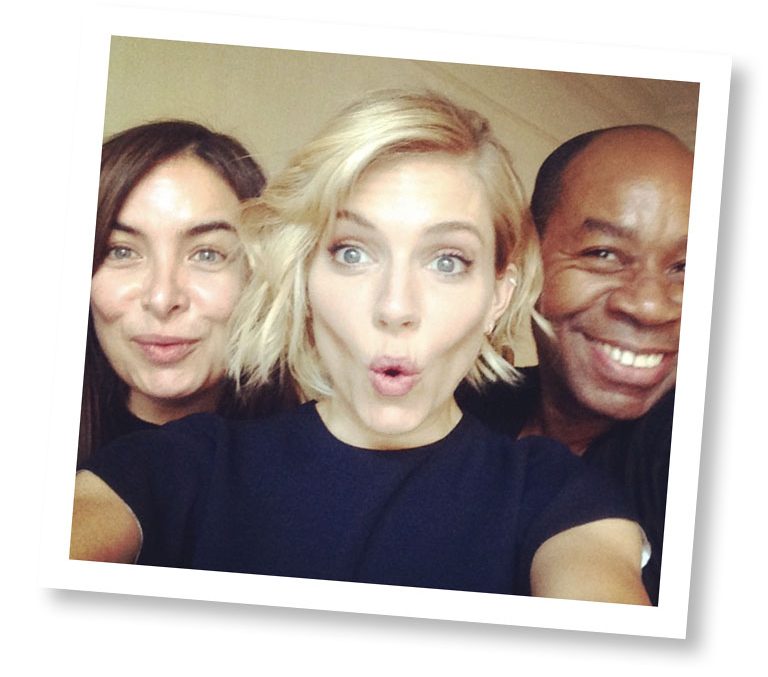 How to Become a Session Stylist: Earl Simms
From Beyoncé to Victoria Beckham, Earl's celebrity client list is second to none. Over the years we've worked together on countless jobs (we even lived together in Paris for two years, although that was mostly about food and wine, rather than working), and we still team up on a regular basis. When we sat down together for my latest YouTube series, after reminiscing about our past, I asked Earl to talk me through his journey to the top. So if you've ever dreamt of becoming a successful session hair stylist, read on…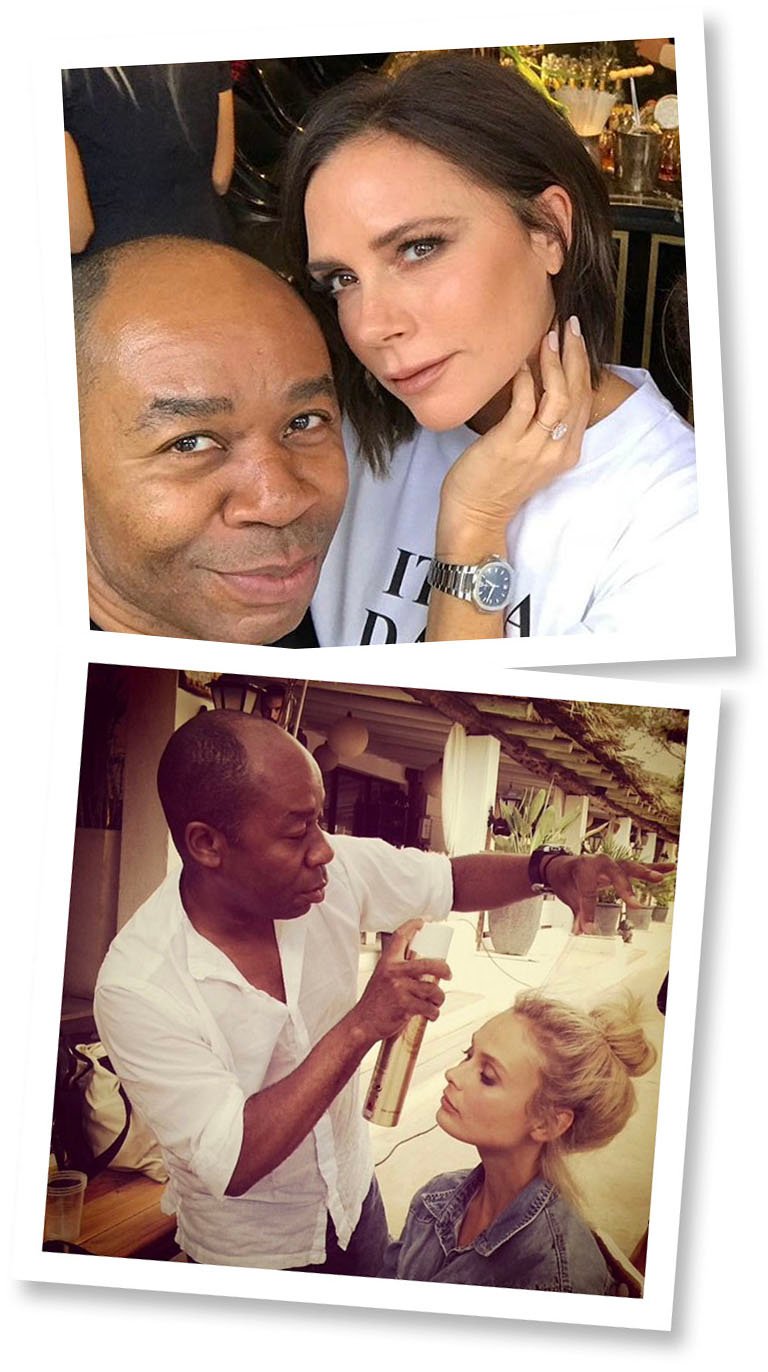 "I came to London from Wiltshire after studying. I wanted to be a chef (too messy, too many crazy people throwing pots and pans) then realised I wanted to be a hairdresser. I've always played with hair, whoever would let me as a child, the neighbours' 'girls world' dolls for example! I fell into a hairdressing apprenticeship, through a job centre. I trained, became a stylist, worked and then I moved to Italy for a job.
"I thought I'd try it out for three months but three years later I was still living there and working in a salon. Being around another culture and learning another language was great. It was great training, women wanted blow-dries that would last a week, which is good for the session styling I do now. I started doing tests and shoots in Florence, then I came back to London and realised that was what I wanted to do. I started meeting people in the fashion industry that would pull me in and ask me to do shoots; I wasn't getting paid anything but I was building my portfolio. Then I started getting tear sheets from Elle magazine, ID magazine, The Face magazine. That's how I started; I met a few agents who weren't interested but when my book got better I got taken on by a really big agent at the time. Then my career just sort of blossomed. I did a lot of music, working with artists at the start, working with people like The Honeyz, Eternal, Jamelia, Javine, Miss Dynamite, then Beyoncé. After a stint in Paris (with Wendy) I decided to move to New York, because that's where the clients were. The rest is history…"
Earl's career highlight
"Standing on the stage with Beyoncé and Jay-Z while they were performing, having just done her hair."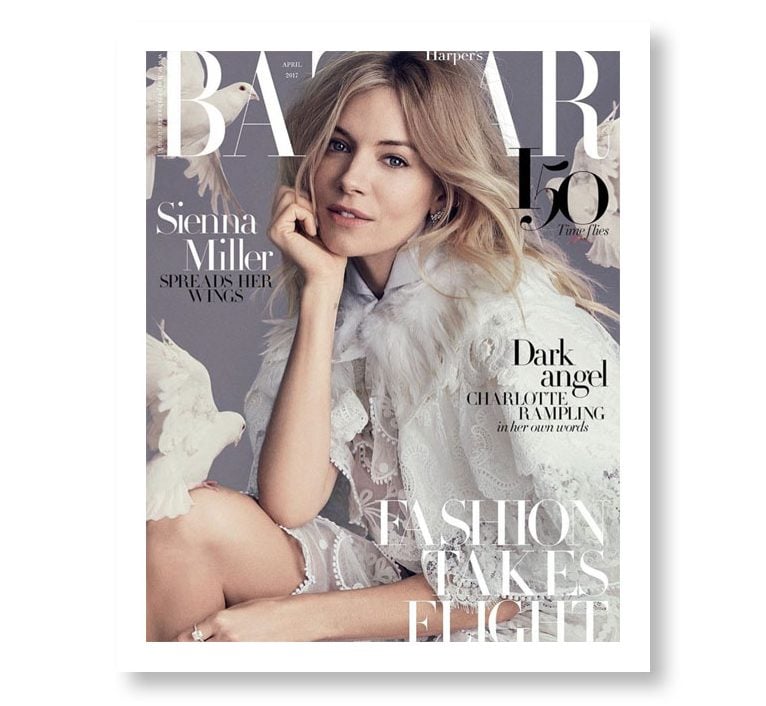 Inspired? Watch my video below to hear more of Earl's story, and to hear the (pretty funny) story of our first dinner together…
WATCH NEXT: Hair Hero: Neelam Gill | Is Social Media Harmful 
© Wendy Rowe. All Rights Reserved.