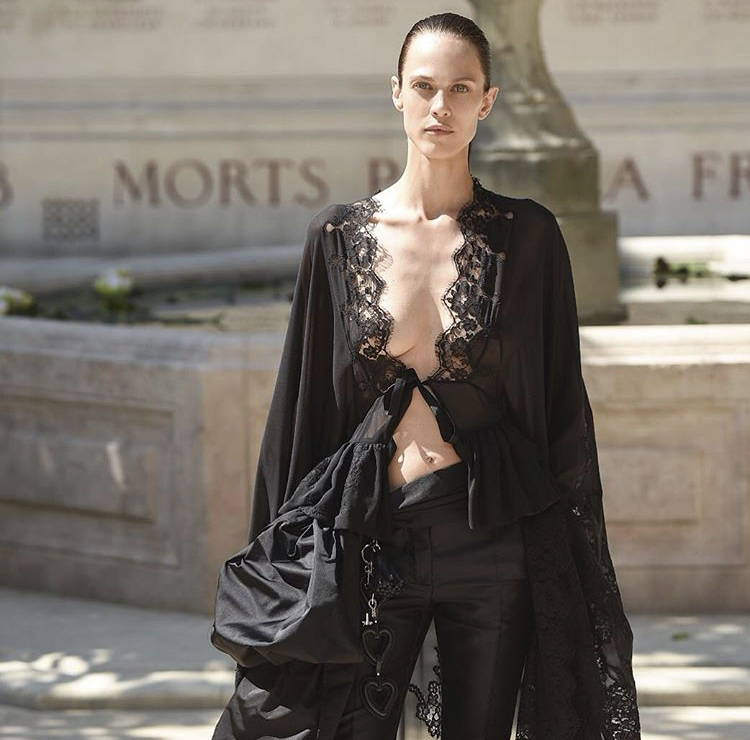 I love the variety my work offers, from red carpet to fashion shoots, developing products in the beauty lab to backstage at fashion week. But there's something about the drama of a Paris show that always gets me buzzing, especially when it all goes well. The Sonia Rykiel Couture Show in Paris was a really special one for me this time, with lots of familiar faces old and new backstage, and a really simple, elegant beauty brief to work to.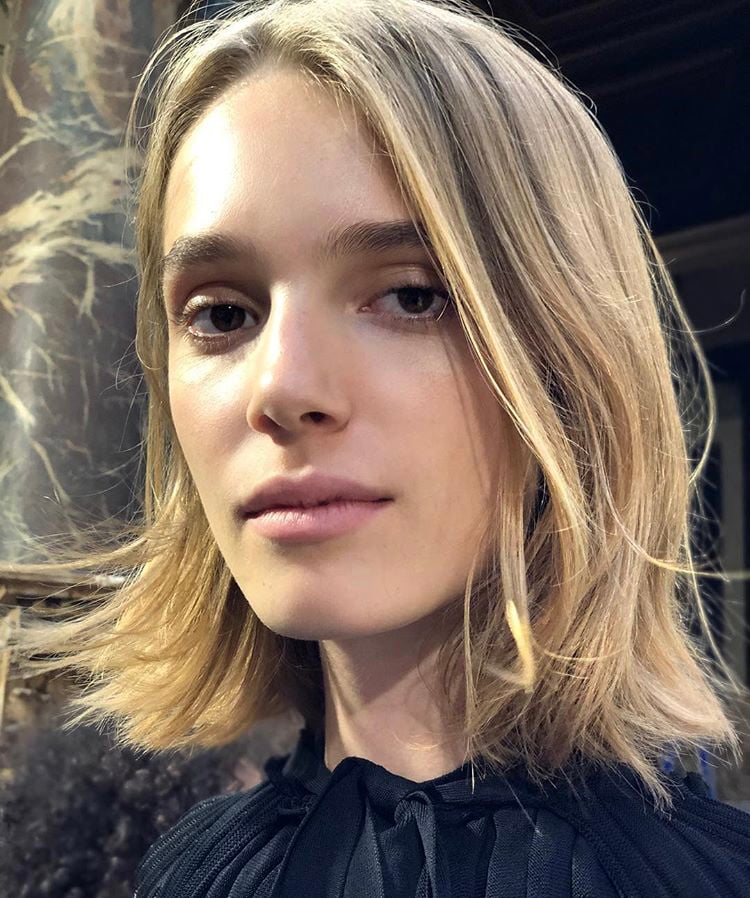 L'Atelier Rykiel Haute Couture
This look is the ultimate French woman. It's all about classic Parisian chic, the woman who looks great at any age in a chic tuxe or a playful Sonia Rykiel knit. It's about looking like you don't care, exuding confidence and having a natural elegance about you; and when it comes to beauty this means fresh, flawless skin, lived-in, barely-there eye makeup and nude lips. I mixed things up by adding a pop of colour here and there with a bright red lip on a couple of the models, but it was given a Parisian, modern feel with no mascara on the eyes.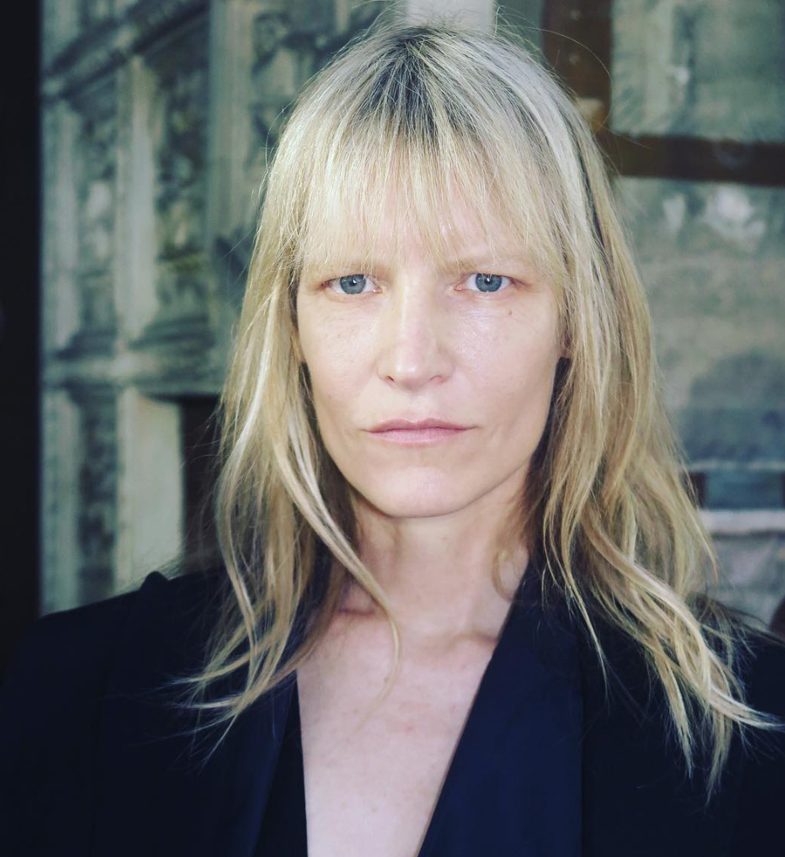 The line-up at the show was like a who's who of the modelling world, with some faces I've been working with for years. The likes of Kirsten Owen, Malgosia Bela, Elise Crombez, Alek Wek, Aymeline Valade to name but a few were all backstage, I've known a lot of these women for years, and they're just brilliant to work with. They're super professional and they are all just getting better and more beautiful (naturally, I might add!) with age. I loved Sam McKnight's (who did the hair at the show – gorgeous as always) Instagram post about Kirsten Owen, which said it all.
THIS POST CONTAINS AFFILIATE LINKS
Here's what I used to create the show look: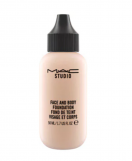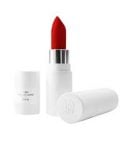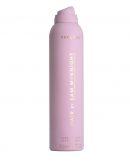 Augustinus Bader The Rich Cream
When it comes to this look, the lighter the makeup looks and feels, the better – so a really good base is key, with fully hydrated skin. This rich cream by Augustinus Bader is one of my favourite moisturisers.
A show staple and always in my kit: I used this to touch up skin and cover imperfections where necessary.
The best concealer for any tricky-to-cover spots, for flawless, cool-girl skin.
I used both the lip and eye colour contour pens around the eyes on models with no mascara for a lived-in look that is absolutely effortless.
La Bouche Rouge X Wendy Rowe Red Lipstick
When I created these perfect red lip colours for La Bouche Rouge I knew they'd become kit staples, and I mixed up the feel of this couture show by adding one or two beautiful bright pops of red lip colour on certain models; worn without mascara for a really modern look.
Just a touch of Burberry Kisses went over the top to add a hint of gloss but not too much shine. Et voila, Parisian perfection!
The brilliant Sam McKnight created truly cool girl hair on all the models backstage. He told me: "The girls were the inspiration for the look. Their individuality was part of the casting, so it was important to allow them to be them. It was natural cool girl hair, for some that meant taming frizz with some Moroccan Oil Hydrating Creme. For others it was accentuating their natural movement with Cool Girl from Hair by Sam McKnight. With a final mist of Modern Hairspray from Hair by Sam McKnight to keep everything in place."
My hair hero: Cool Girl, Hair by Sam McKnight
You just can't beat that cool French look, and I had so much fun working on this show.
READ NEXT: The Best Ever Red Lipsticks | Master Nude Skin
© Wendy Rowe. All Rights Reserved.