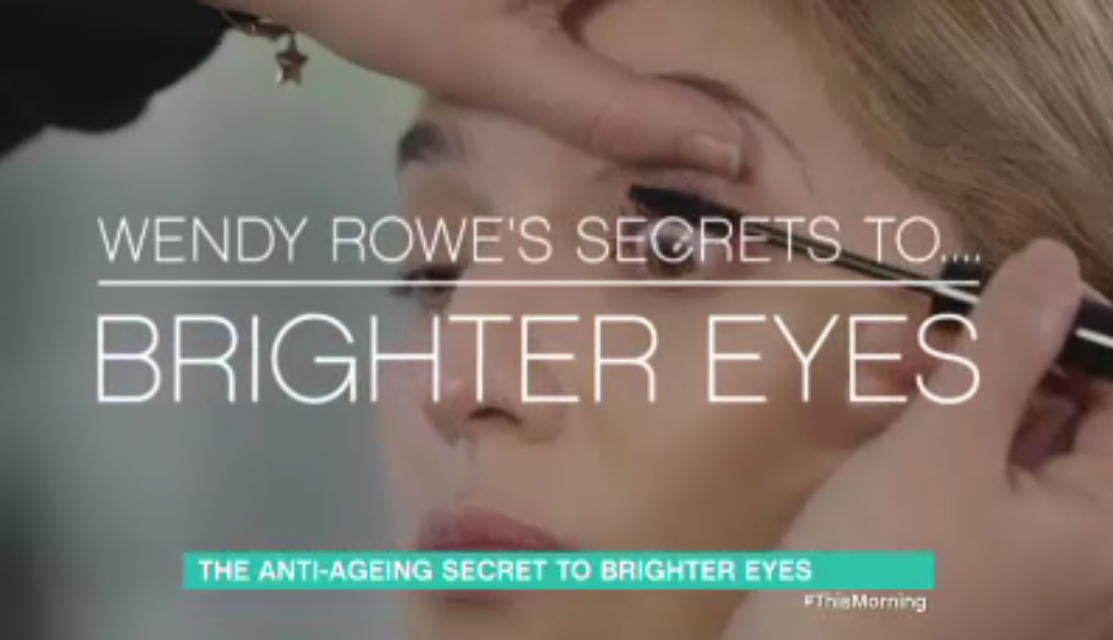 Before you start any makeup look, be sure to start off by prepping your skin properly and creating flawless skin as a base.
---
The Bigger Brighter Eyes makeup look…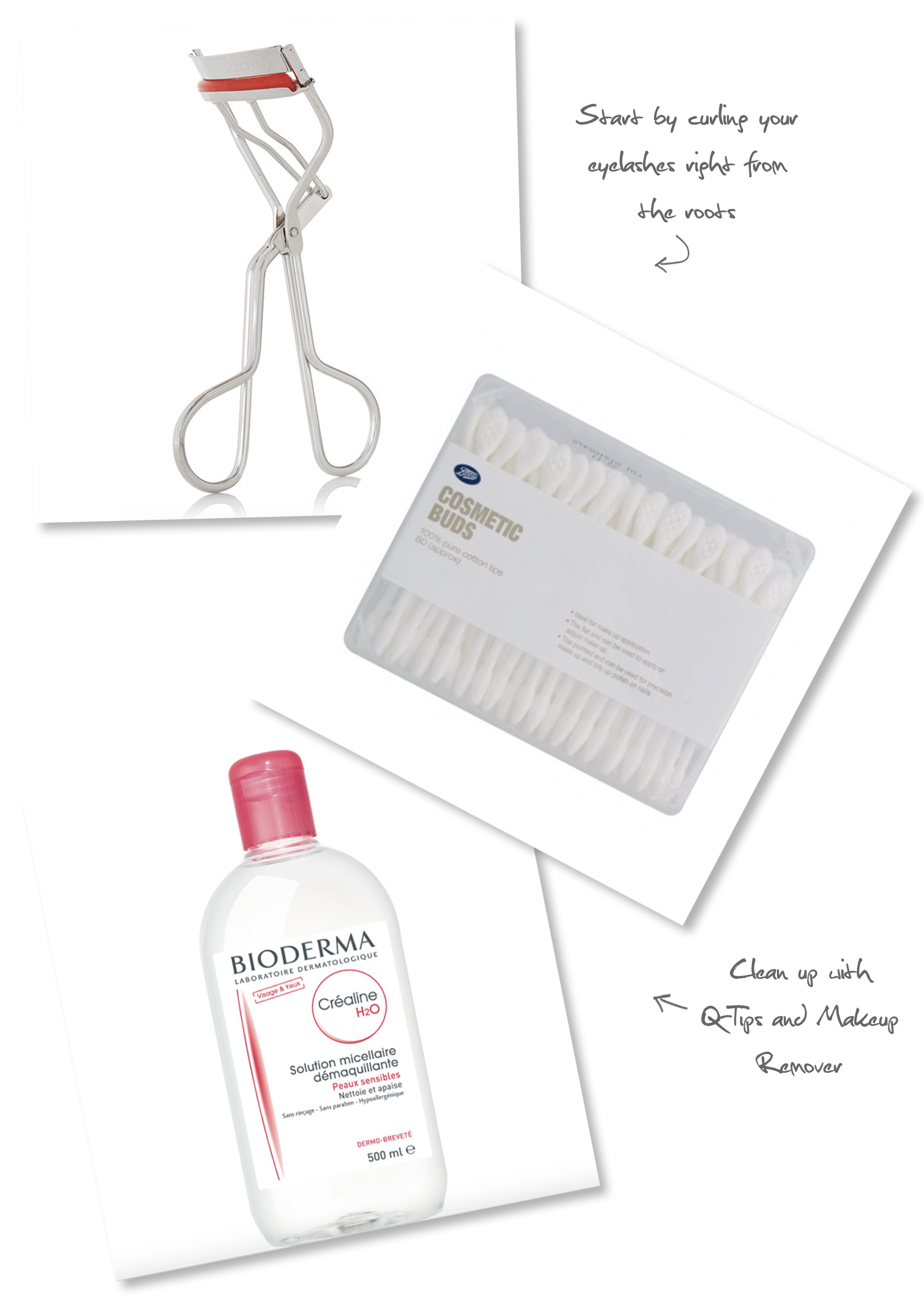 To begin the look, start off by curling your lashes. It is something so simple but it makes a big difference and really opens up the eyes for an immediately bigger, brighter eye look.
Get the eyelash curlers right into the roots of the lashes and press down, holding for 5-10 seconds to achieve an eye-opening effect. Do this the same on both eyes so that the eyelashes are evenly curled.
When creating any eye makeup looks, I like to start off by doing mascara first so that I can easily clean up if I need to using a q tip dipped in some makeup remover to get rid of any bits that have dropped or smudged. There is nothing worse than messy mascara, especially when you want to create big, bright looking eyes.
I used a black mascara on my model, Dee. The one I actually used has sadly been discontinued since; it was the Shu Uemura Ultimate Natural Mascara, but another of my favourites is the Bobbi Brown No Smudge Mascara. I like this one because it doesn't flake and drop, and the formula isn't cloggy on the lashes.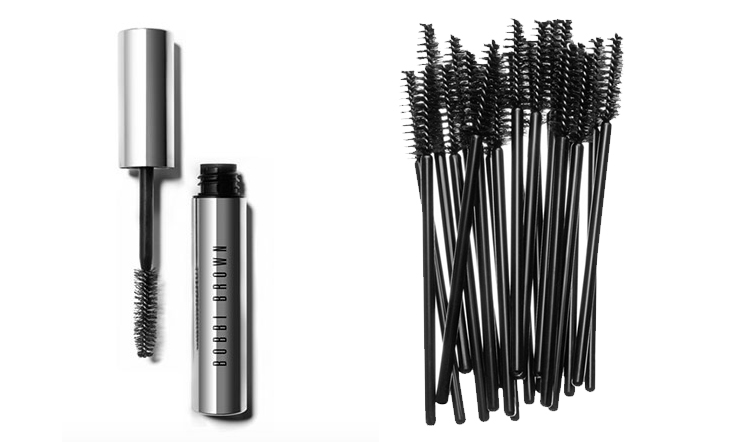 To make sure the lashes look natural and to remove any clumps, I comb through with a disposable mascara wand – you can buy these at MAC.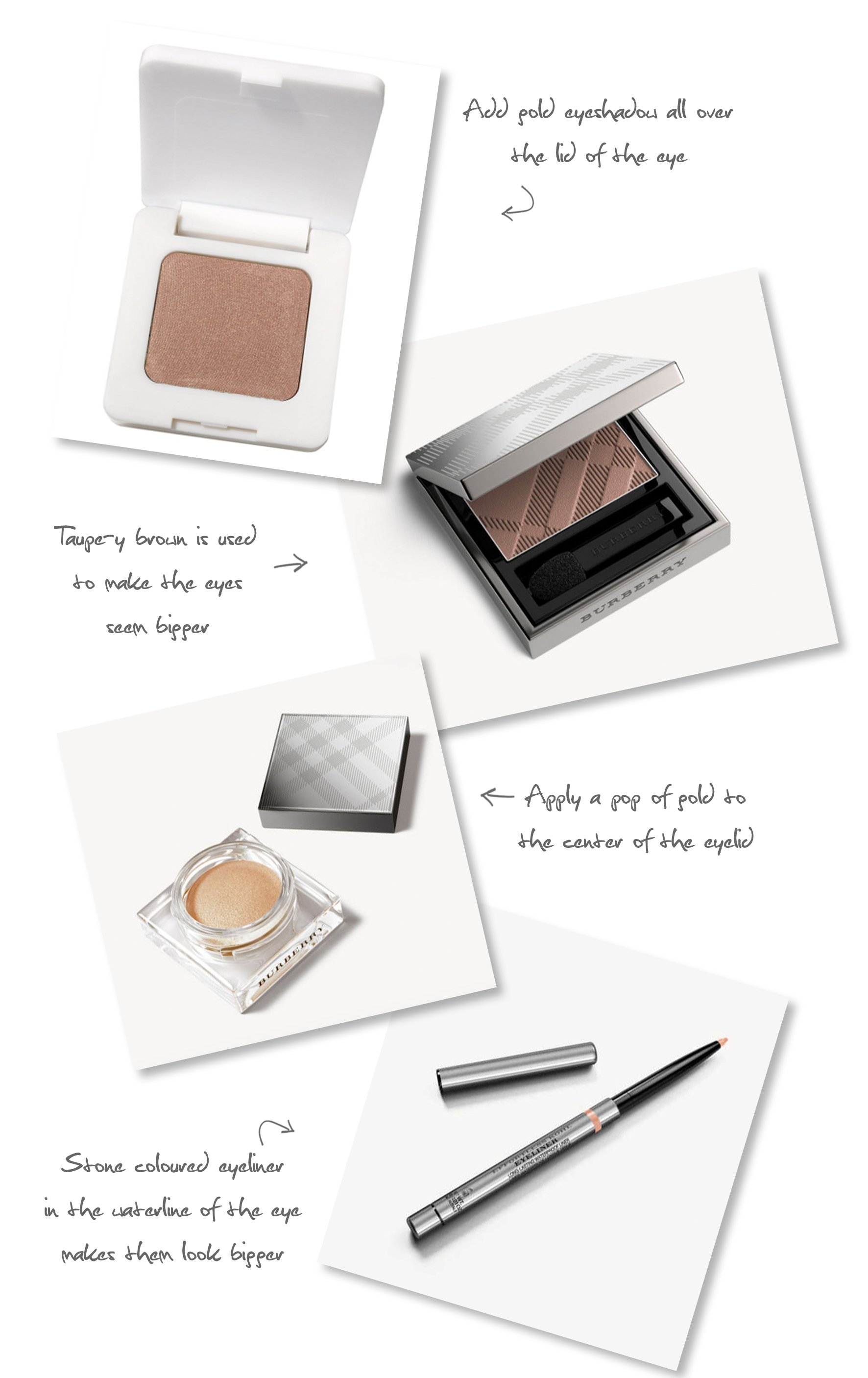 Next, I applied a gold eyeshadow all over the lid of the eye to give a fresh, bright feel to the eyes – try this one by organic beauty brand RMS in Sunset Beach, Gold Dust.
Along the upper lash line to create definition, and underneath the eye, blend a taupe-y brown shade to make the eyes seem bigger – underneath you can go lower down than you might think to create a bigger, wider eyed feel to mimic the shadow that the eyelashes naturally create around the eye.
In the centre of the eyelid, apply a pop of gold to open the eye up and keep things looking really bright and youthful – I love Burberry's Eye Colour Cream in Sheer Gold – you can apply this just with a finger and press it onto the centre of the eyelid.
To complete the look, apply a stone coloured eyeliner in the waterline of the eye to make the eyes look bigger, brighter and more awake. Be careful to choose a nude, stone colour for this to keep it looking flattering. White can look quite dated and a bit too obvious. The liner I used is Burberry's Effortless Kohl in Stone – it's a kit favourite; it's long lasting and one I use all the time to create bigger brighter eyes on models and celebrities that I work with.
As a finishing touch, brush up the eyebrows to lift and open up the eyes even further and you could pop a little highlight just in the inner corner of the eyes too, to add a final touch of luminosity and brightness to the look.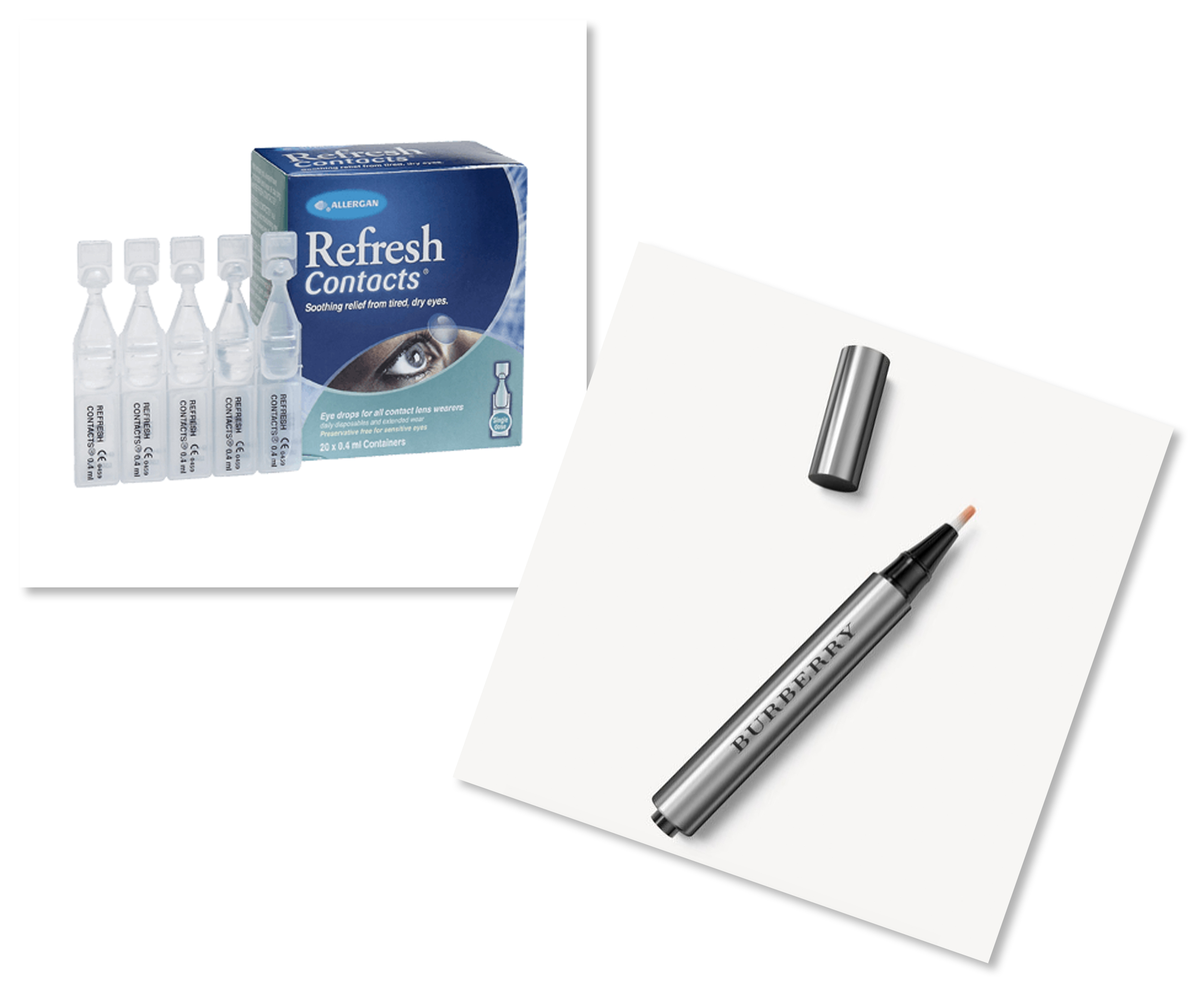 TOP TIPS
If you suffer from irritated, dry eyes – a common problem in Spring time, then try using some eye drops before you start your makeup to soothe and calm any redness in the eyes for a brighter look.
A lot of people have darkness underneath their eyes, which can look blue-y or purple-y. It's because the skin around the eyes is thinner and more delicate than on other areas of the face. Counter the blue tones by applying a peachy coloured concealer in the darkest area, tapping it in with a finger to blend in for undetectable results.
---
© Wendy Rowe. All Rights Reserved.