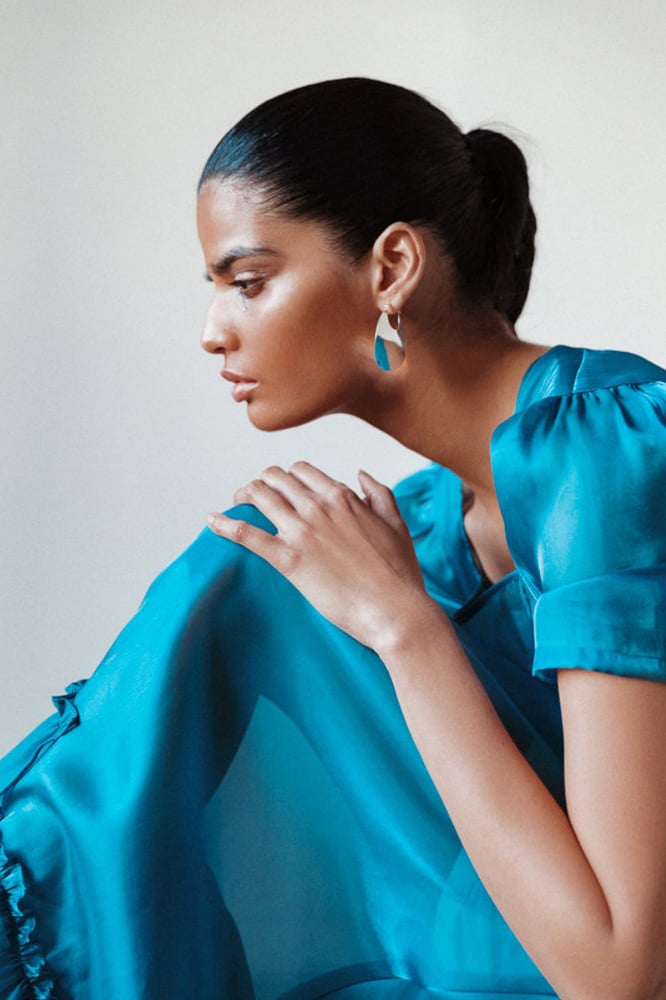 Finding the perfect shade of foundation for your skin is never easy. And while I am used to blending several products together to create a bespoke tone for the individual model or celebrity I'm working with, makeup blending is often best left to the pros! I'm always a fan of beauty brands being more accessible and more inclusive, so I thought it was time to shout out some of the best. So which brands offer the most inclusive colour collections? Here, I round up the foundation brands with the biggest colour ranges, so you can shop for your perfect match.
Foundation Brands with the Biggest Colour Ranges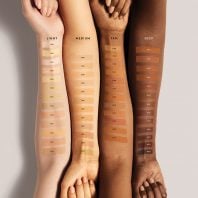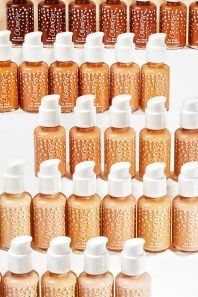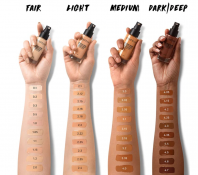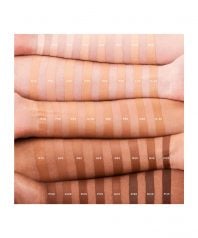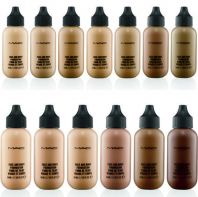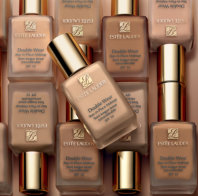 Fenty Beauty: 50 Shades
When Rihanna launched Fenty beauty it was all about inclusivity. "Fenty Beauty was created for everyone: for women of all shades, personalities, attitudes, cultures, and races. I wanted everyone to feel included. That's the real reason I made this line." She launched with 40 shades, but there are now 50.
ColourPop: 42 Shades
This oil-free foundation is seriously affordable at $12, and with 42 shades to choose from, you should find your perfect match.
Smashbox: 40 Shades [Ad: Affiliate link]
This long-wear foundation promises to stay put for 24 hours, without drying your skin out. The brand recently added to its colour collection and now has 40 shades to pick from.
Cover FX: 40 Shades [Ad: Affiliate link]
Cover FX's full coverage foundations are really popular with problem skin types in particular, and if you're after a modern matte finish you have 40 shades to choose from in the colour range.
MAC: 42 Shades [Ad: Affiliate link]
Always a regular at a host of shows backstage at fashion week, MAC's hugely inclusive colour collection includes 42 foundation shades in several of the formulas.
Estee Lauder: 61 Shades [Ad: Affiliate link]
With 61 shades in their colour range, it's no surprise that Estee's Double Wear Makeup is the number one foundation in the UK.
TOP TIP: The jaw line is the best place to test for the perfect colour match when it comes to foundation. And don't prioritise shade over formula. If your favourite brand doesn't make your shade, you can always try a custom blend (and then send them a letter asking them to expand their range!)
READ NEXT: Best Foundations for Mature Skin | Best Brushes for Foundation | Best Foundations for Oily Skin
© Wendy Rowe. All Rights Reserved.