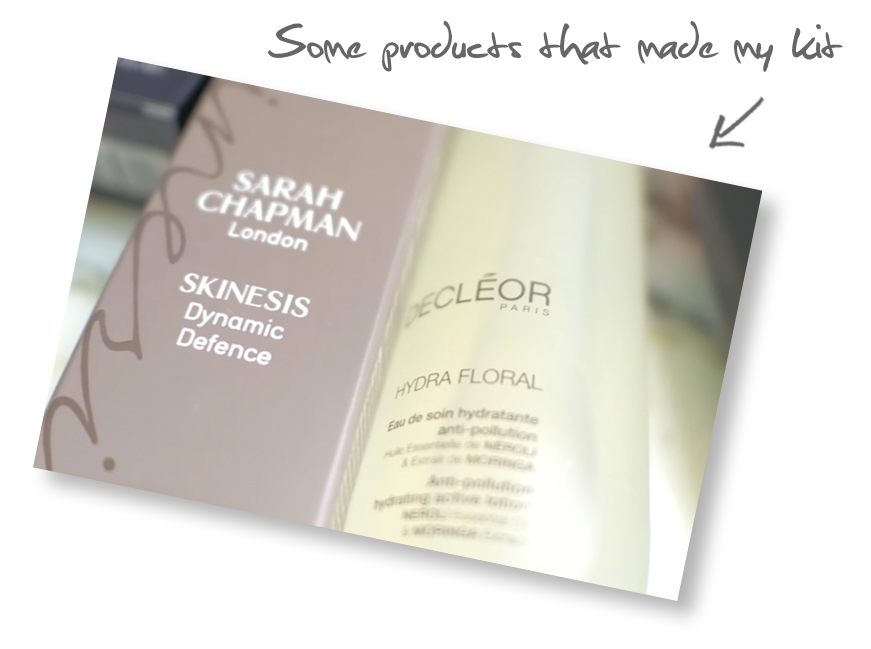 Thanks so much to all of you who have subscribed to my new look YouTube channel already, and if you haven't yet… What are you waiting for?! In my latest video, I unbox all of the products that I was sent ahead of the men's fashion shows in Paris, to choose what needed to go in my kit.
In the postbag are amazing new products by Susan Kaufmann, including a Shaving Cream, Moisturizing Gel (which is great for after sport), a Cleansing Gel and an Aftershave Balm. Often backstage I have to tell people to shave because the designer wants everyone freshly shaven with clean skin; I have to be prepared!
Watch the video now to find out which products I chose to take backstage at the men's shows in Paris.
In the video I also go through some gorgeous new things by Sarah Chapman – I LOVE her products! Dynamic Defence is a great cream that works on everybody. I always have that in my kit and I use it on me as well.
I also get my hands on a huge bag of Decleor's latest products (lucky me!) so watch the video to find out what's inside, including the Cleansing Milk, which I love. (Check out my post on the best cleansers, here) I love Decleor because they're all made with proper ingredients and essential oils, nothing's artificically fragranced. In the video I also show the best way to get the most out of the brand's Aromassence range, with a calming warm oil ritual.
READ NEXT: Grooming Trends for 2018 
© Wendy Rowe. All Rights Reserved.