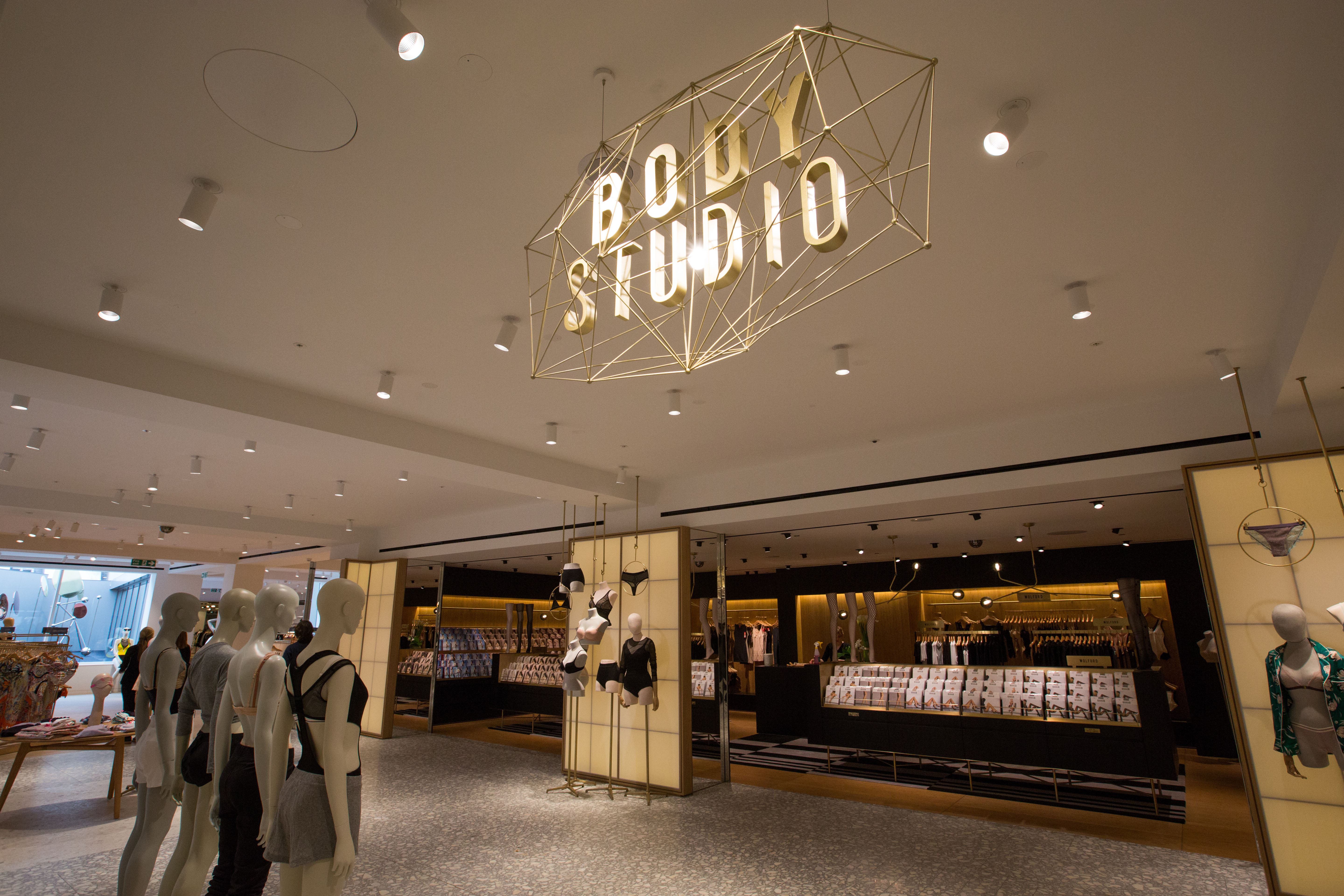 In a nod to the rise of health and wellness across the luxury industry, last week Selfridges unveiled the Body Studio. A new floor space anchored by a lingerie-fitting studio, sleepwear, swimwear, sportswear and a salon – the concept is designed to underscore the shopping experience with a body confident and positive attitude, by integrating health and wellness with fashion – it is a timely move.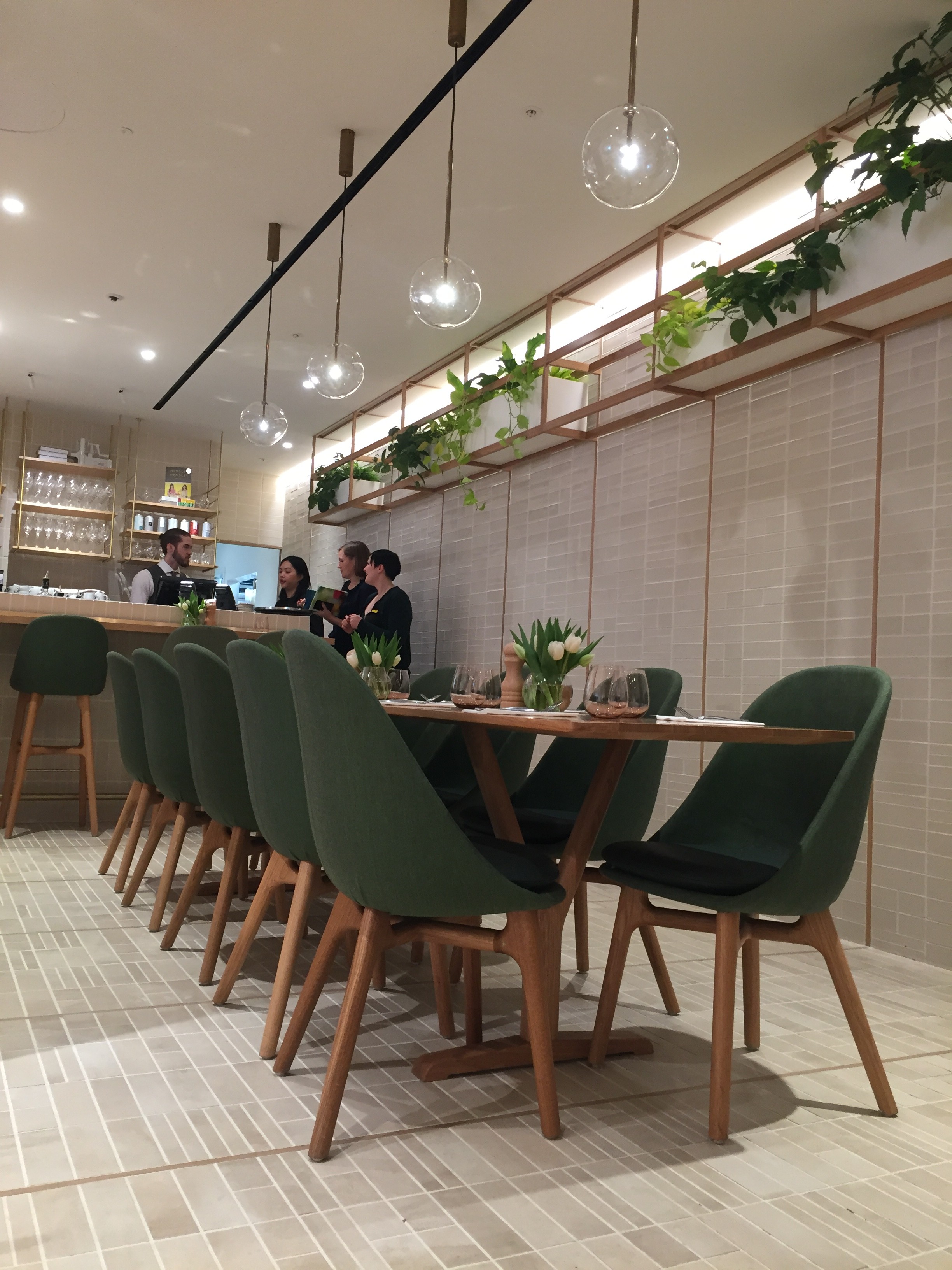 On our first visit, as we sat in the Hemsley sister's café drinking coffee (almond milk of course), looking out onto a range of swimwear so ample it begged for a pool, it was hard to not feel inspired to hit the gym and well… feel good.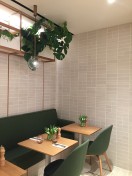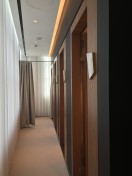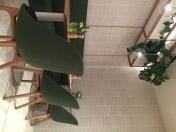 The authors of Hemsley and Hemsley – Jasmine and Melissa open their first café. It is a beautiful light filled space, full of green chairs and flowers. I am a huge fan of their cookbooks and approach to wellness and beauty – from the inside out! (similar principles to my book Eat Beautiful) The café will have a seasonal all day menu curated by the sisters – think muffin frittatas, green juice, breakfast sandwiches served in flaxseed buns, beautiful salads, power smoothies and chicory lattes. In the evenings cocktails and biodynamic wine will be available to spur on late night shoppers.

Under the natural light that streams in from the installation-filled courtyard, a whole new range of swim and active wear is on display. Brands like Marysia, Araks, Varley and Olebar Brown invite you to work out just to make trying them on more fun. The active labels include The Upside, Stella McCartney for Adidas and Puma. It is a wonderland for women who love sport and for women who love to want to workout. This kind of shopping always feels so guilt free to me – I'm such a sucker for anything sporty and love the idea of having all these new and high tech brands under one roof.

Fit studio

Are you wearing the right bra size? The Fit Studio takes the relationship between you and your body confidence to a new level, it has twenty softly lit, beautifully spacious changing rooms that remind me of the Park Hyatt in Tokyo (I don't know why) and ten dedicated fit experts who take walks ins or bookings which is a great idea if you have a daughter who needs to be fitted for her first bra or even just anxiety about your own bra size.. The range of underwear and lingerie on display is to die for as well, including old favourites like Calvin Klein, Bodas, Wolford and Coco de mer; and newcomers Adina Raey and Silent Assembly who think outside the box and offer a wider range of sizes and innovative technology for a better fit respectively.

Sports kits for everybody campaign

This idea is absolutely to die for! Whether you workout before work, swim on the weekends or do late night yoga, we are all familiar with the gym-bag vs product struggle. Selfridges has collaborated with designer Emma Lomax and leading beauty brands to create three workout specific sport kits. They retail for £40 and include a range of products from Organic Pharmacy body lotion, to supplements like the Super Elixir and Bumble & Bumble hair products.

These pieces are beautiful and would make a wonderful gift, yoga mats designed exclusively for Selfridges in collaboration with the labels stocked. Each mat is different, with beautiful prints or words of wisdom. Favourites include House of Holland, Edie Parker, The Upside, Wanda Nylon and Y-3. There are water bottles that accompany the range too.
Other features include a workout space on the lower ground floor, exclusive facials from Face Gym, the Daniel Galvin salon, sleepwear and loungewear.
READ NEXT: Working Out with Skinny Bitch Collective
© Wendy Rowe. All Rights Reserved.