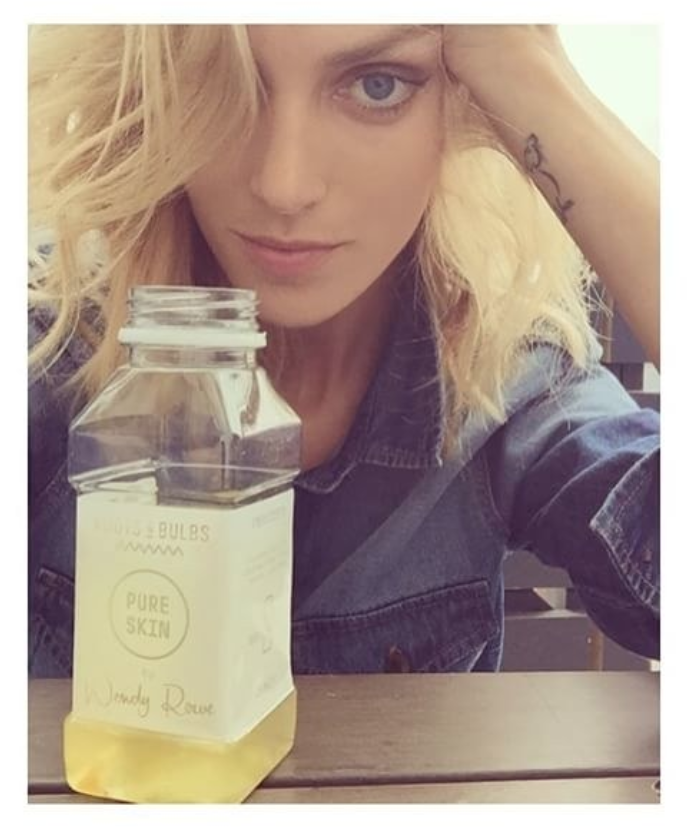 Roots & Bulbs was one of the first to offer cold-pressed, organic juices that – unlike commercial juices – are genuinely healthy and offer a dose of essential nutrients; so it made sense for me to combine all my favourite complexion-saving ingredients in the one bottle. My bespoke blend – Pure Skin by Wendy Rowe – is a coconut water-based juice packed full of the best skin-feeding plant actives, so it works from within, helping to reduce inflammation and acidity, creating a beautiful complexion from the inside out. It's the ultimate 'skin juice', with an amazing earthy taste that provides a real radiance boost, all in one hit.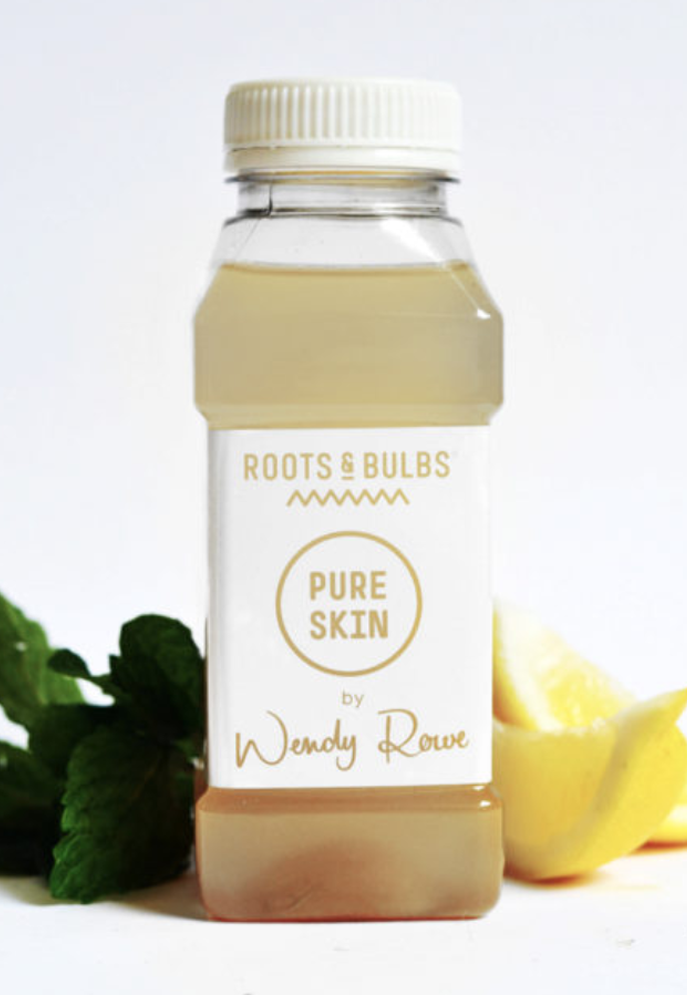 What's in it…
Coconut Water
Nutrient-rich, coconut water provides the ultimate hydration-boost, replacing electrolytes and facilitating digestion for clearer, more radiant
skin.
Turmeric
An all-rounder, Turmeric is a blood purifier that reduces inflammation and aids the liver to detoxify, helping both the skin and the digestive system.
Aloe Vera
The ancient Egyptians called Aloe Vera the 'plant of immortality' due to its ability to heal the skin, stimulate new cell growth, and reduce redness.
Alfalfa
Alfalfa is an excellent source of Vitamin A, chlorophyll, nutrients and enzymes, aiding detoxification and increasing immunity.
Cayenne Pepper
Loaded with antioxidants, Cayenne Pepper is known for its ability to treat acne by increasing blood flow to the skin.
Lemon
Full of Vitamin C, Calcium and Potassium, lemons prevent sun damage, aid lymphatic cleansing and fluid retention.
Mint
With high levels of salicylic acid mint is a natural exfoliator and acne-treatment, with excellent calming properties.
© Wendy Rowe. All Rights Reserved.