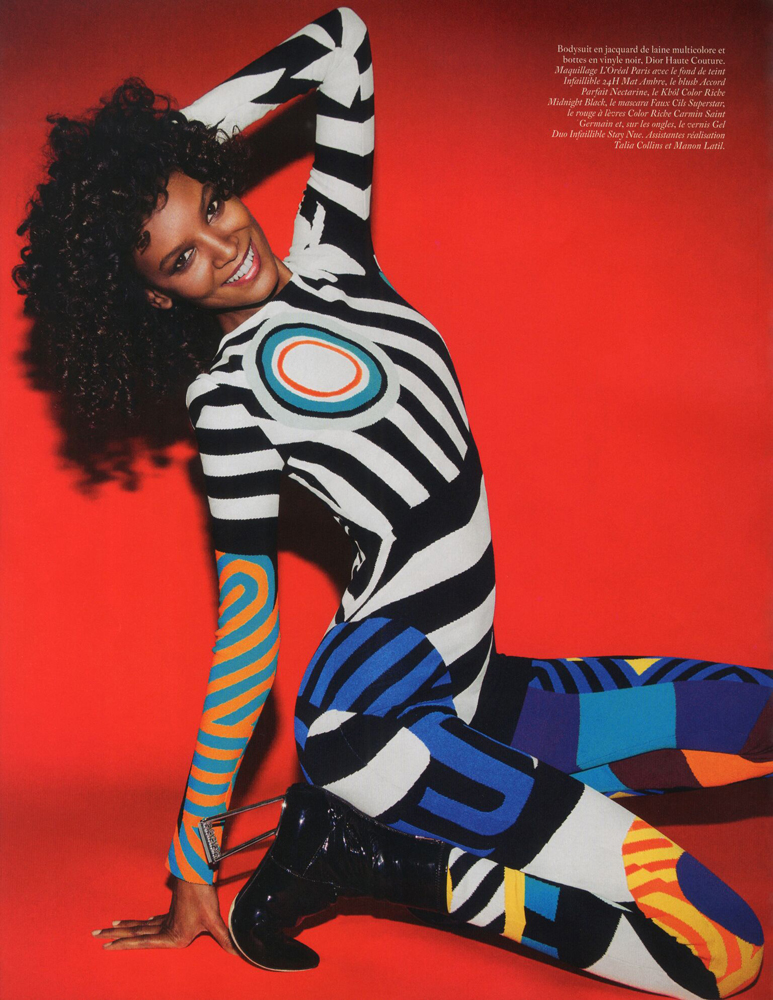 When it comes to working out, I really believe that finding something you connect with is the best way to get the most out of your practice. And a big part of that is feeling good about yourself and having the confidence to throw yourself into any class or session 100%. If you're thinking about trying yoga this season, I've got an exclusive discount to share with you on one of my favourite brands.
I love Om Shanti Yoga gear; they have a great range of eco-friendly yoga clothing that's all designed and handmade in the USA. This year they've collaborated with Roots Tribe Yoga, a non-profit organisation that is dedicated to bringing 'yoga, mindfulness, and play' to young people around the world. One of the things I love most about yoga is the positive impact it can have on all areas of your life, from increased strength and physical health to stress relief and improved confidence.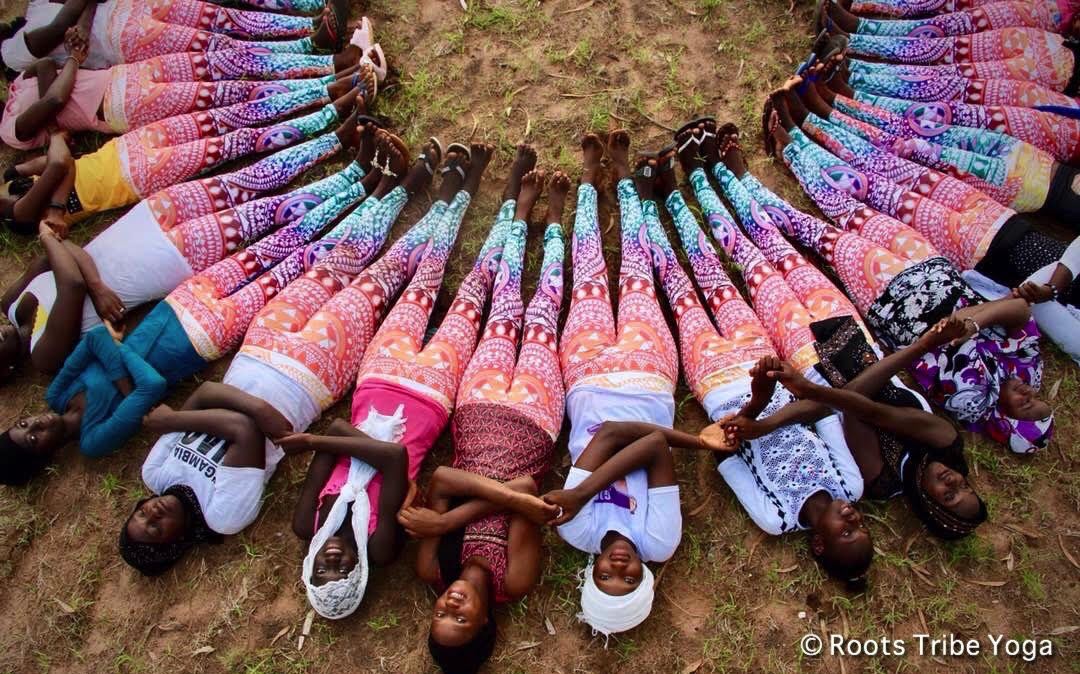 ROOTS TRIBE YOGA X OM SHANTI
Roots Tribe Yoga helps kids release stress, gain confidence, and learn empowering tools to positively change their lives and communities. They run an annual Let Girls Learn Yoga Camp in The Gambia, and this year, Om Shanti Clothing donated leggings to all the attendees. The girls loved them so much that they wore them every day!
"I will practice yoga after I leave camp, because it makes me strong and powerful."

A camp attendee
---
"Om Shanti means peace for all human kind, peace for all living and non-living beings, peace for the universe, peace for each and every thing in the whole cosmic manifestation."
FIVE BENEFITS OF YOGA
Not convinced? Here are five key benefits of yoga to help you feel motivated to give it a go…
STRENGTH

Regular yoga practice helps increase core muscle strength and all-over tone. Not only does this help you to look great, it decreases everyday aches and pains and helps protect you from everyday falls and injuries.

FLEXIBILITY

Through regular practice you will notice yourself becoming much more flexible, which also goes a long way toward alleviating aches and pains and increasing overall strength. When you start you may not even be able to touch your toes… That will quickly change!

IMPROVED MENTAL HEALTH

Studies have found that consistent yoga practice can help fight depression and lead to a significant increase in serotonin levels and a decrease in the levels of monoamine oxidase and cortisol.

DECREASES ANXIETY

The meditative elements of yoga practice help us to decrease anxiety and improve emotional regulation.

POSTURE

Stand tall and proud! Regular yoga practice helps you to improve your posture dramatically, and with the added confidence and lowered stress and anxiety, you'll be walking taller than ever…
---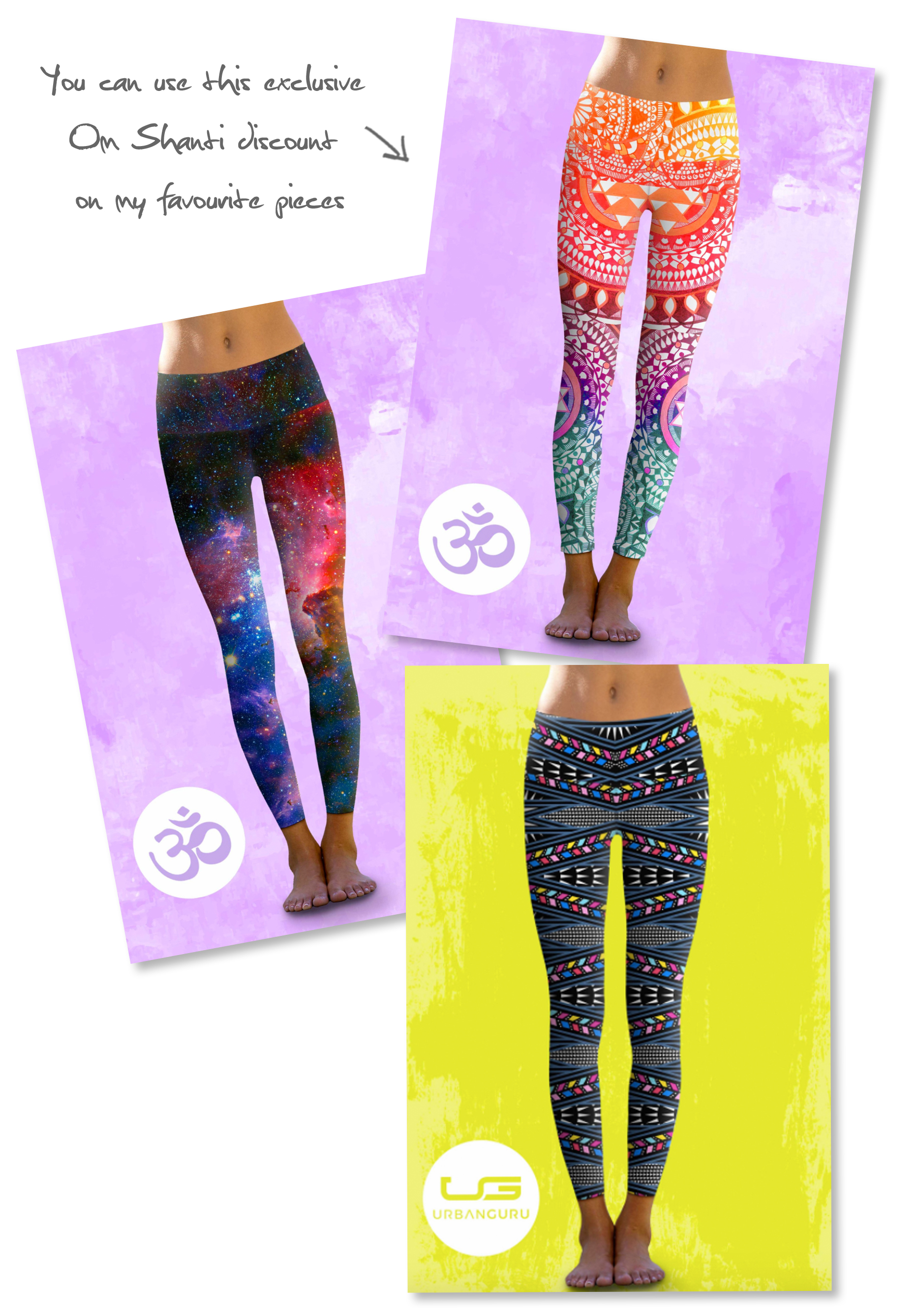 EXCLUSIVE OM SHANTI DISCOUNT:
Try a pair of my favourite yoga leggings today with an exclusive 25% off; just enter the code WENDY17 at checkout. You can pre order their new 2nd Generation Leggings with active performance stitching. I've picked a few of my favourite pieces here.
Chakra Diamonds – Eco-Friendly Power Leggings, $79
Carina Nebula Space Galaxy – Eco-Friendly Power Leggings, $79
Braided Traverse – Eco-Friendly Power Leggings, $79
MORE ABOUT ROOTS TRIBE YOGA:
Roots Tribe Yoga's innovative program empowers people from around the world to setup RTY programs for children and teens in their local communities. RTY believes in creating global unity and peace – one child at a time! Find out more here:
© Wendy Rowe. All Rights Reserved.