Picnic season is well underway, so if you're growing tired of your chips and dips and egg sandwiches, it might be time to mix things up. If it's healthy picnic ideas you're after, you've come to the right place. I love getting together with friends and family for big parties and picnics, and my book Eat Beautiful is packed with healthy recipes for every season. So, stock up your cupboards with these ingredients for the next sunny day…
THIS POST CONTAINS AFFILIATE LINKS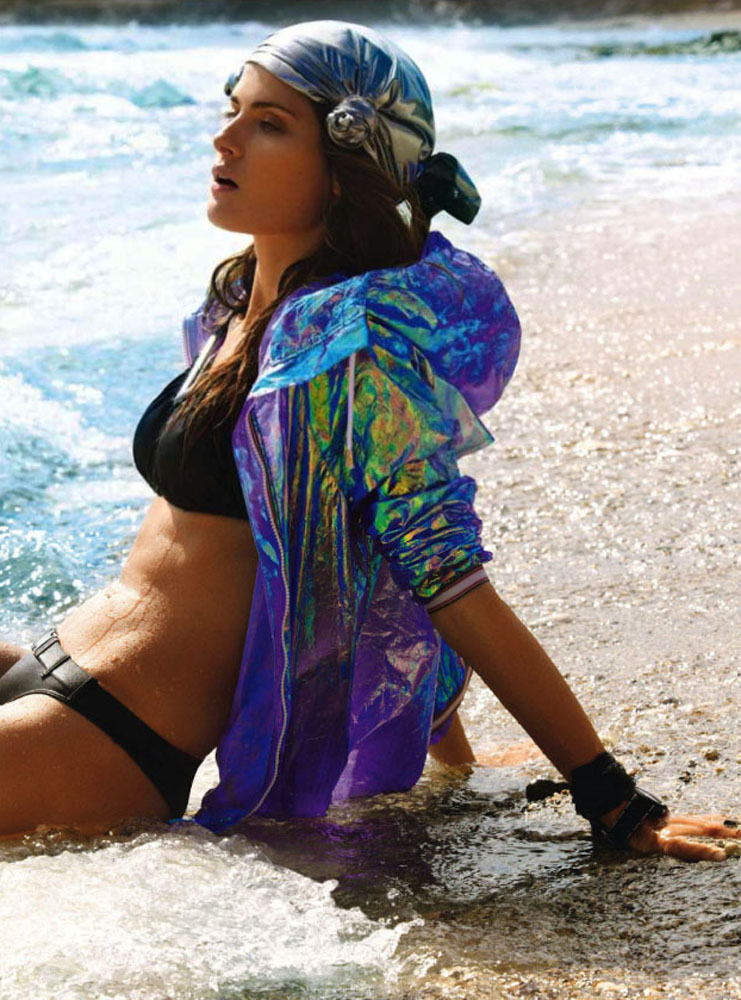 3 Healthy Picnic Recipes for Summer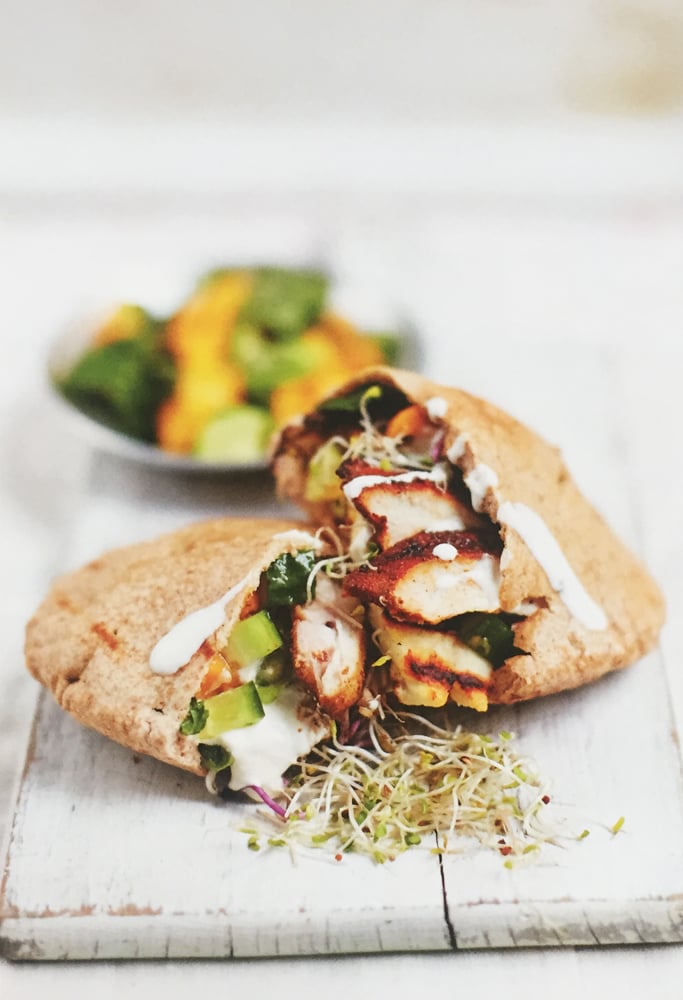 RECIPE: Alfalfa Chicken Pita
SERVES 2
444 CALORIES PER SERVING
2 large skinless and boneless chicken thighs or breasts
1 tbsp raw coconut oil
FOR THE MARINADE
2 tbsp ground cumin
1 tsp paprika
1 tsp ground coriander
1 shallot, finely chopped
1 garlic clove, finely chopped
Pinch of curry powder
Juice of 1 lime
1 tbsp olive oil
TO SERVE
1-2 slices of halloumi
1 gluten-free brown pitta bread
Handful of fresh coriander, chopped
Handful of alfalfa sprouts
Mix all the marinade ingredients together in a bowl, then add the chicken thighs and leave to marinate in the fridge for 2 hours or overnight.
Melt the coconut oil in a frying pan over a high heat. When the pan is hot, add the marinated chicken thighs and cook on one side to brown the meat and seal in the spices before turning over to brown the other side. Fry for about 15 minutes in total or until the chicken is cooked through.
Shortly before the chicken has finished cooking, place the halloumi in the pan and cook for a couple of minutes on each side. Transfer the chicken and halloumi to a plate and cut the meat into smaller pieces.
To assemble, slice open the pitta bread and fill it with the halloumi, chicken, coriander and alfalfa sprouts. Cut the filled pitta in half and serve with some tzatziki on the side.
---
RECIPE: Guacamole
SERVES 4 AS SIDE DISH
222 CALORIES PER SERVING
Flesh of 2 large avocados
Juice of ½ lemon
1-2 fresh red chillies, deseeded and finely chopped
Pinch of paprika
Small handful of fresh coriander, finely chopped
1 garlic clove, finely chopped
1 shallot, finely chopped
1 tbsp extra-virgin olive oil
Sea salt and black pepper
Place all the ingredients in a bowl and mash together with a fork until the desired consistency, seasoning with salt and pepper to taste.
---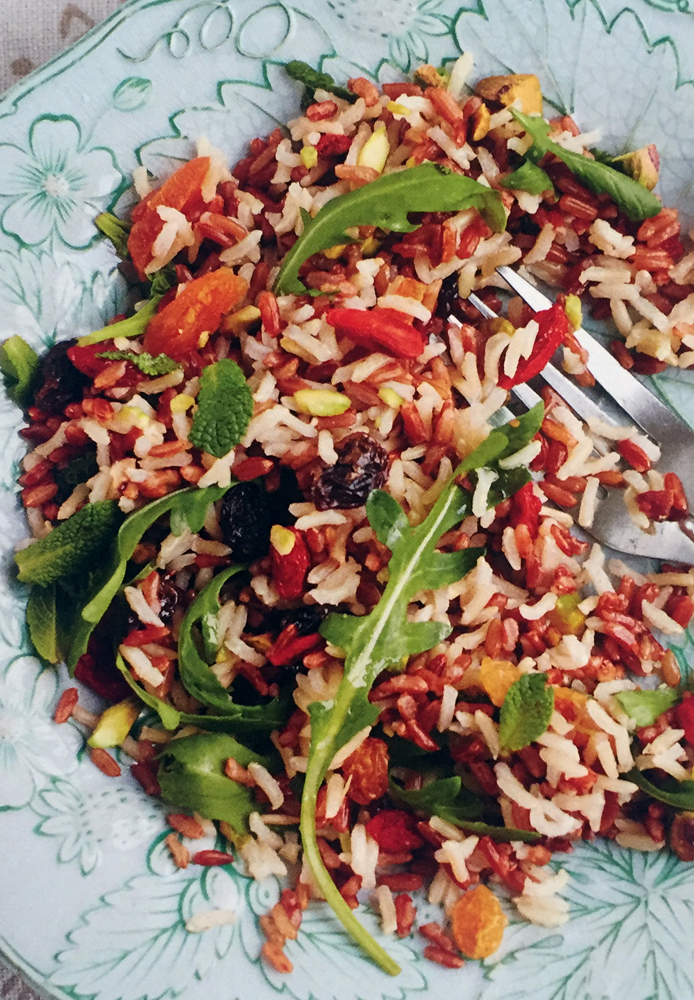 RECIPE: Wild Rice Salad
SERVES 2
440 CALORIES PER SERVING
100g wild rice and 100g brown rice (or 200g mixed brown and wild rice)
1 tbsp pistachios
Juice of ½ lemon
Handful of fresh mint, roughly chopped
Handful of rocket, roughly chopped
½ garlic clove, finely chopped
2 handfuls of dried fruit such as raisins, goji berries, sultanas or chopped dried apricots
1 tbsp extra-virgin olive oil
Sea salt and black pepper
Boil each rice in lightly salted water following the packet instructions. Drain and rinse under cold water.
Meanwhile, toast the pistashios in a dry pan over a medium heat for 2-3 minutes, tossing frequently so that they don't burn. Remove and lightly crush.
Place the rice in a serving bowl, add the lemon juice, mint, rocket, garlic and dried fruit, and combine well.
Drizzle over the oil, then season and sprinkle the toasted nuts over the top to serve.
MORE RECIPES: Kiwi Pancakes | Frittata | Breakfast Wraps
© Wendy Rowe. All Rights Reserved.