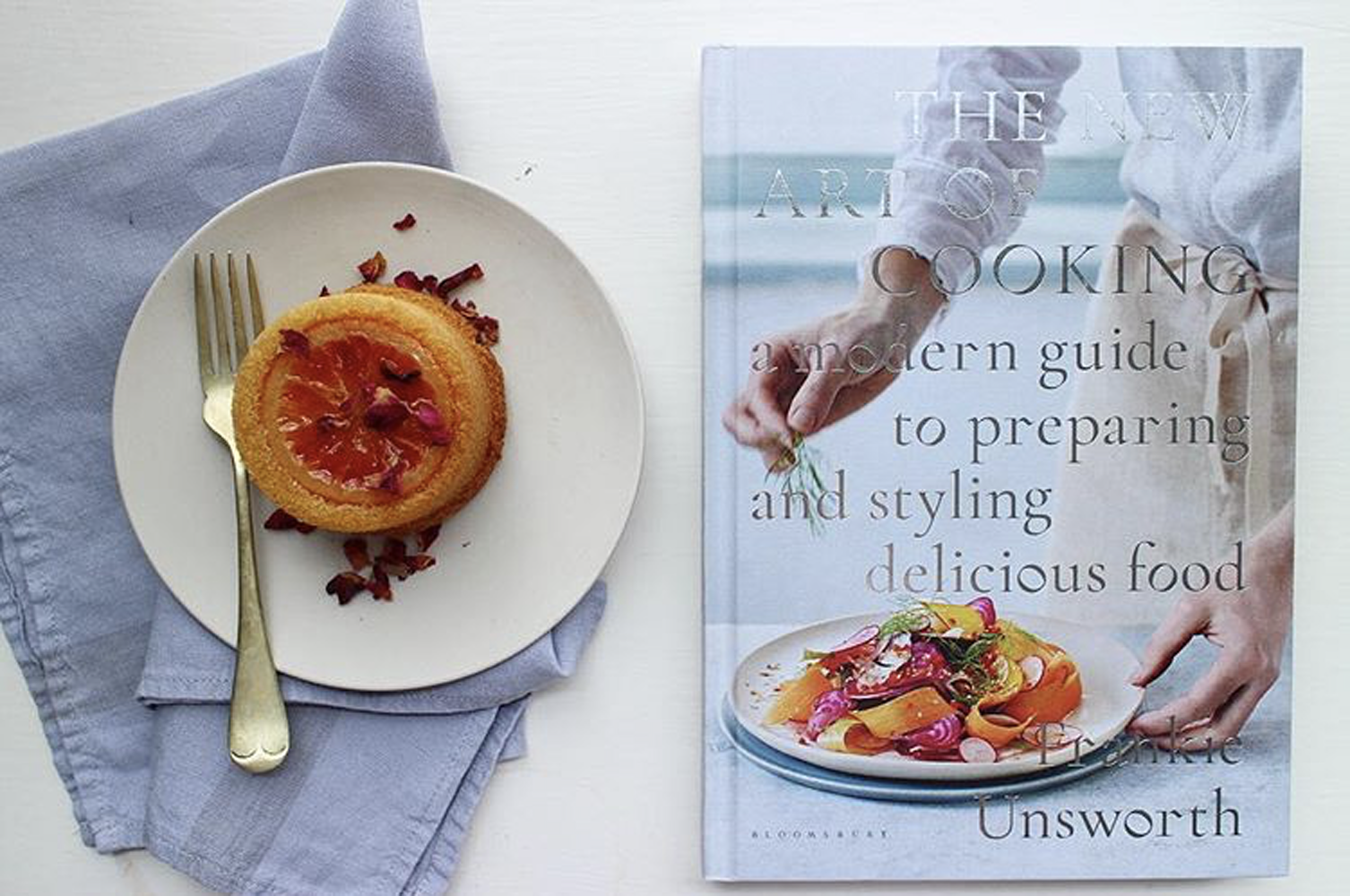 Do you know how to style a delicious plate of food when you're hosting a dinner party? I didn't either until I met Frankie Unsworth! Frankie is a food and prop stylist as well as being a recipe writer, and she worked with me as the food stylist on Eat Beautiful. I find it so exciting to see my friends and peers hitting new landmarks in their careers, which is why I can't wait to show you Frankie's very first solo book, The New Art of Cooking: A Modern Guide to Preparing and Styling Delicious Food, which is out now. I asked Frankie to tell me all about it…
---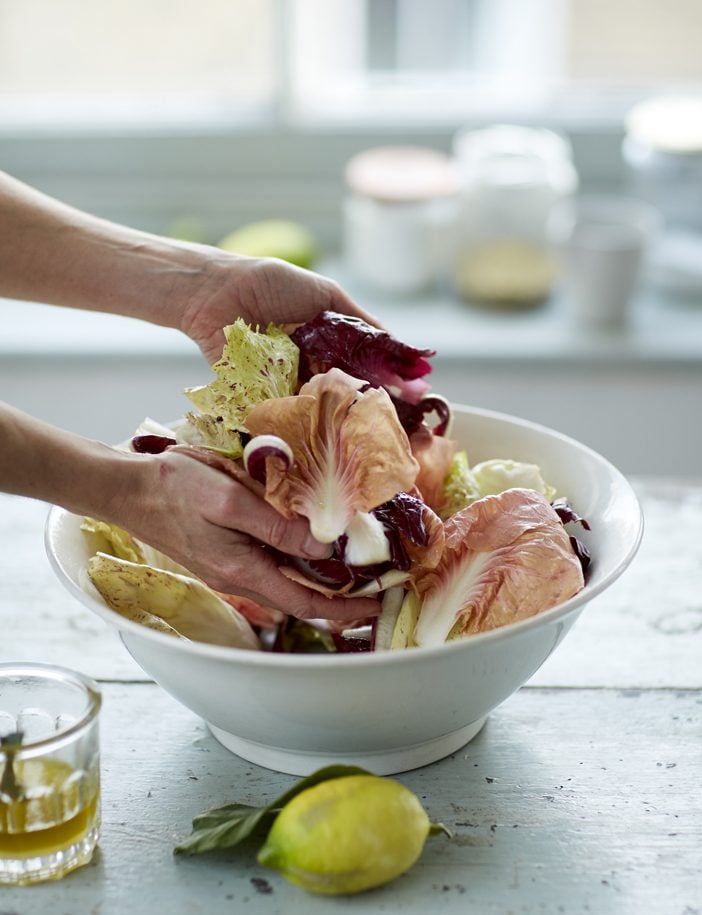 Frankie Unsworth Q&A
Firstly, congratulations on your beautiful book!
Thank you so much! Well you were the person who gave me the idea in the first place so I owe you big time. When we were on set shooting your book, you came up with the idea of me writing a book to show people how to cook like a food stylist and improve the visual appeal of their home cooking. It took me a while to think about how to structure it and get the information to work in an achievable way, but you set the ball rolling. So, thank you!
How did you get started as a food stylist?
Quite a long story! I think I first realised the job existed when I did an internship at Delicious magazine when I was on my summer holidays from uni. I wanted to get into the writing side of things, but attended a photoshoot with the prop stylist there and loved the atmosphere and hands-on creativity in the kitchen. Then fresh out of uni, I started working on an Italian food and travel magazine as a staff writer, but I was still always so intrigued by what went on on the photo shoots, especially as I loved food and cooking so much. Then I moved to Paris, met Rachel Khoo, a fellow Cordon-Bleu patisserie student (albeit at different times) and I started assisting her on her burgeoning career as a food writer and stylist. One thing led to another and now it's my full-time job!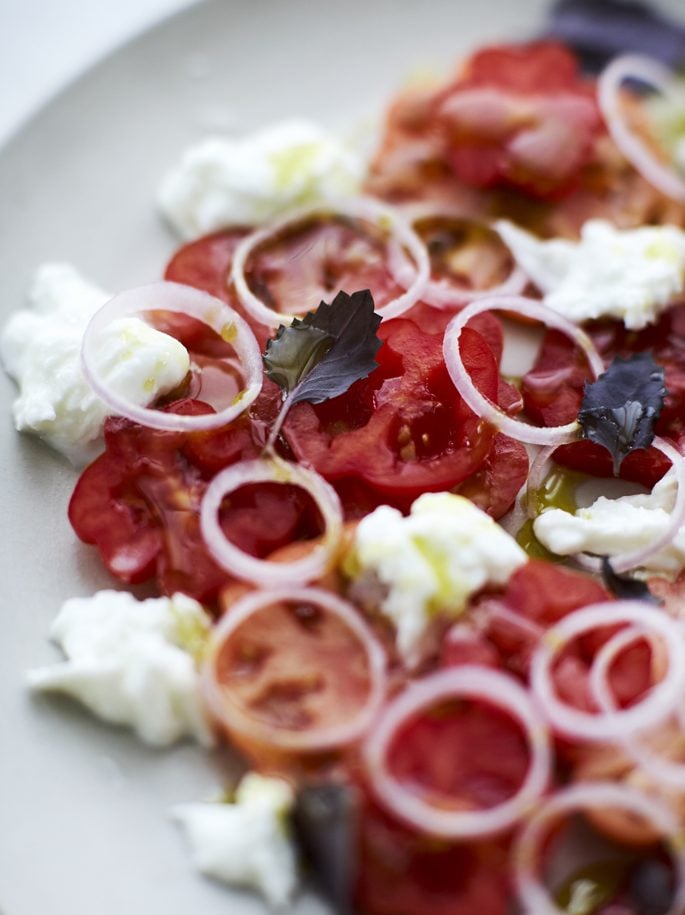 Obviously, you styled my book (thank you!), what other projects have you worked on that you loved?
I love working on cookery books most of all. The projects are longer and so you really get to know the team and get in a groove. I recently styled Michel Roux's Cheese book for Quadrille and that was a career highlight for sure as he is a true inspiration and I adore cheese more than anything. Plus, we got to shoot the book at his Michelin starred restaurant in Bray and the waiters would bring us canapés when we were peckish, and every end of shoot day was toasted with a glass of champagne! It didn't really feel like work.
I still style all of Rachel Khoo's cookbooks and they are always lots of fun and involving far flung locations and working with food photographer David Loftus, who also shot your book, is always a treat.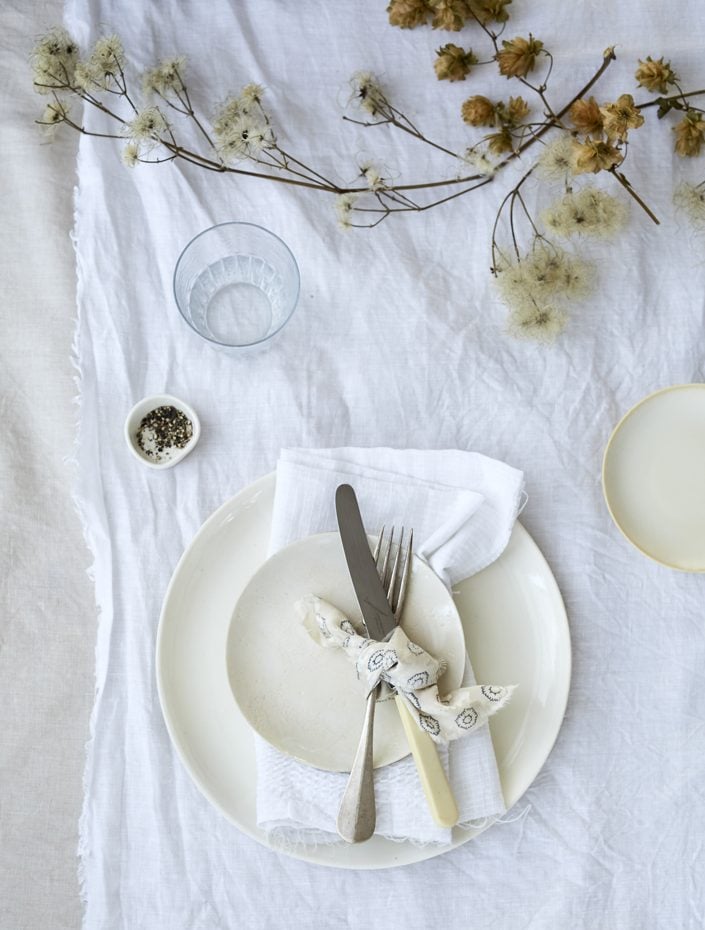 Having worked on so many big projects, why did it take you so long to bring out your own book?
When work is busy it's hard to set aside the time for personal projects that may never lead anywhere! Just putting together the proposal took me a full two week's worth of time and when you are freelance (or otherwise I guess) time is money! I had a quiet couple of weeks and put my head down to do it. Then I contacted an agent who loved the idea, and the rest is history. Well actually, then there was the next 2 years of writing it, shooting it, editing it and then proof reading it…!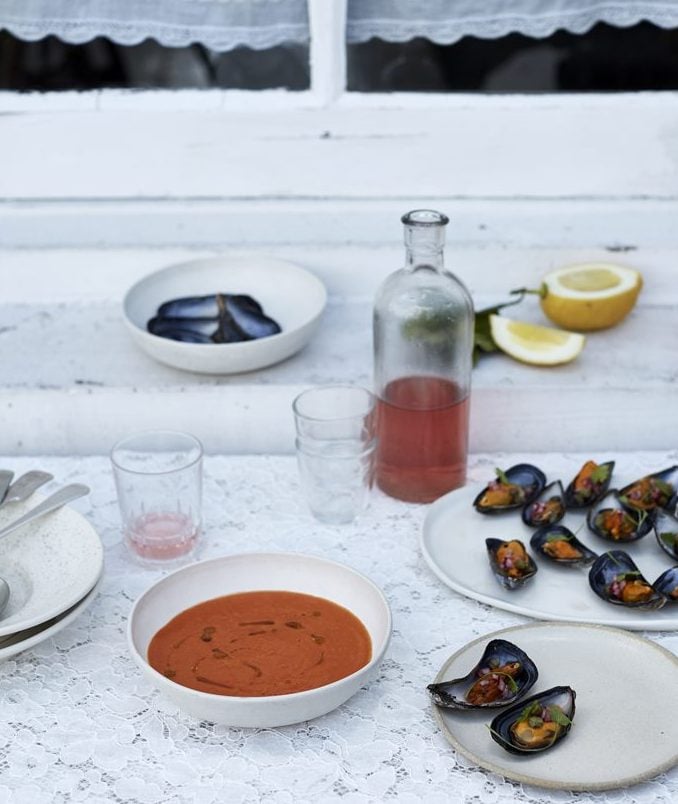 How important is it how our food looks, as opposed to how it tastes?
I really do believe in the old adage, that we eat with our eyes. It sounds so cliché but it's so true! When you are presented with a beautiful plate of food, you expect it to taste better, so you are one step closer to more delicious food. I also believe that the actual act of putting together food with the care and attention we pay to it on a photoshoot makes you appreciate it all the more. If you bosh out your dinner without thinking about it and then just dump it on a plate, you won't enjoy it as much as one you have carefully put together.
What are the key messages you're trying to get across in your book?
The main message is that with just a little tweaks to your cooking and a few easy presentation tips, you are a few steps closer to even more beautiful food! But I want it to be for pleasure above all, because by cooking this way you'll find yourself prouder of your finished product and you'll be able to express your creativity in the kitchen a little more.
If you had to pick your favourite recipe, what would it be?
It changes with the season, but currently I love the Chilled red pepper gazpacho with mussel scoopers. You make a vibrant red gazpacho (the red peppers both deepen the colour and give it a creamier consistency than just using tomatoes) and then the mussels are steamed and served as spoons with capers, coriander and pickled red onion. It's the perfect summer starter.
Sounds delicious!
READ NEXT: Courgette & Brown Rice Spaghetti | BBQ Recipe Ideas 
© Wendy Rowe. All Rights Reserved.