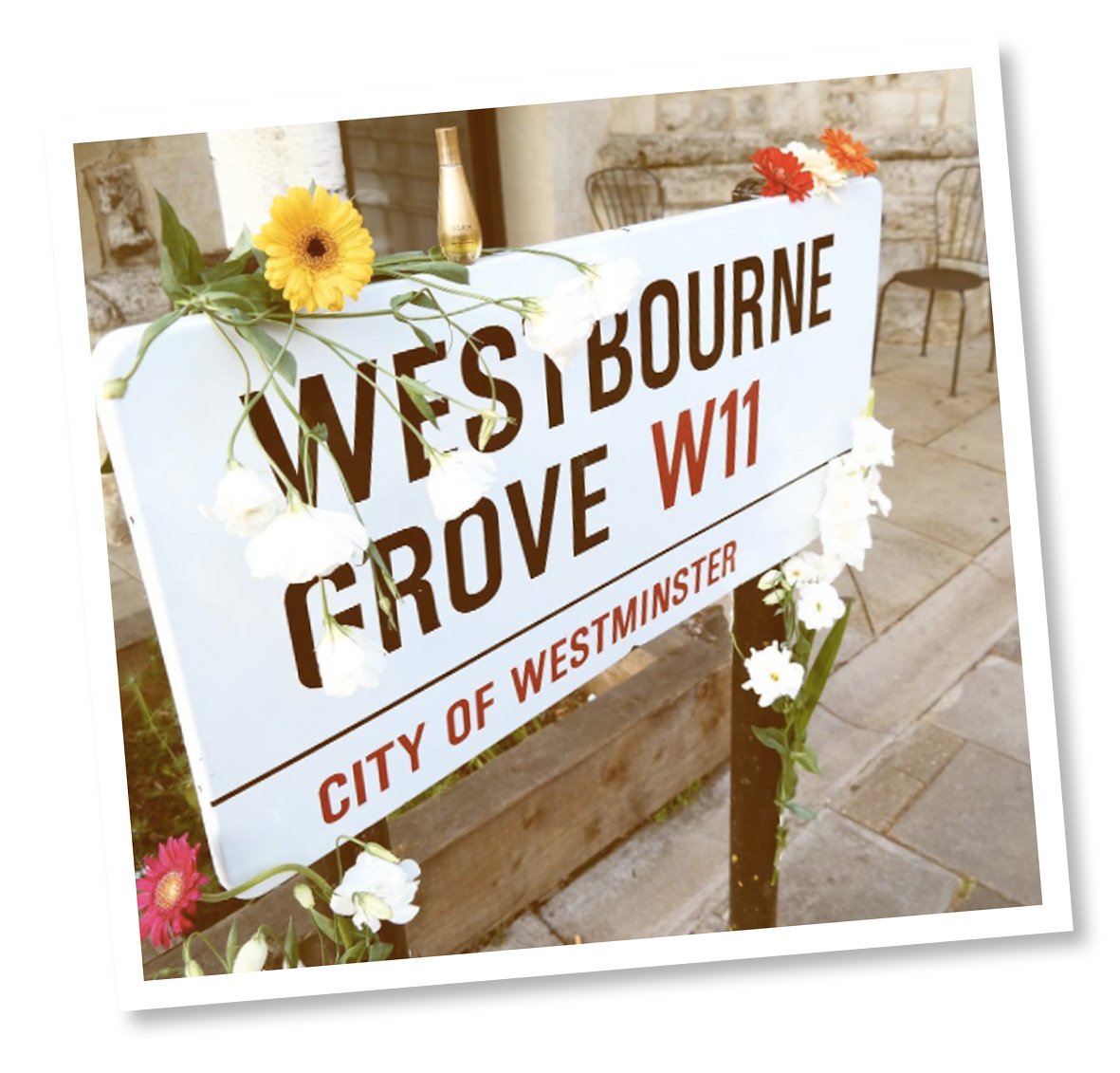 When it comes to beauty and wellness, I'm a big believer that it starts with a regular, daily routine and a healthy lifestyle. You can't achieve amazing skin or genuine wellness over-night; you have to incorporate regular changes in your lifestyle in order to see real benefits. Check out my workout favourites here.
Decleor's motto, "Skin, Body, Mind", echoes the importance they place on a holistic approach to beauty, rooted in full body wellness and aromatherapy, which I love – it isn't just about a one off quick fix. Like me, their philosophy starts with eating well, exercising regularly and nourishing the body from the inside out – as well (of course!) as having a great skincare routine in place and indulging in luxurious treatments from time to time.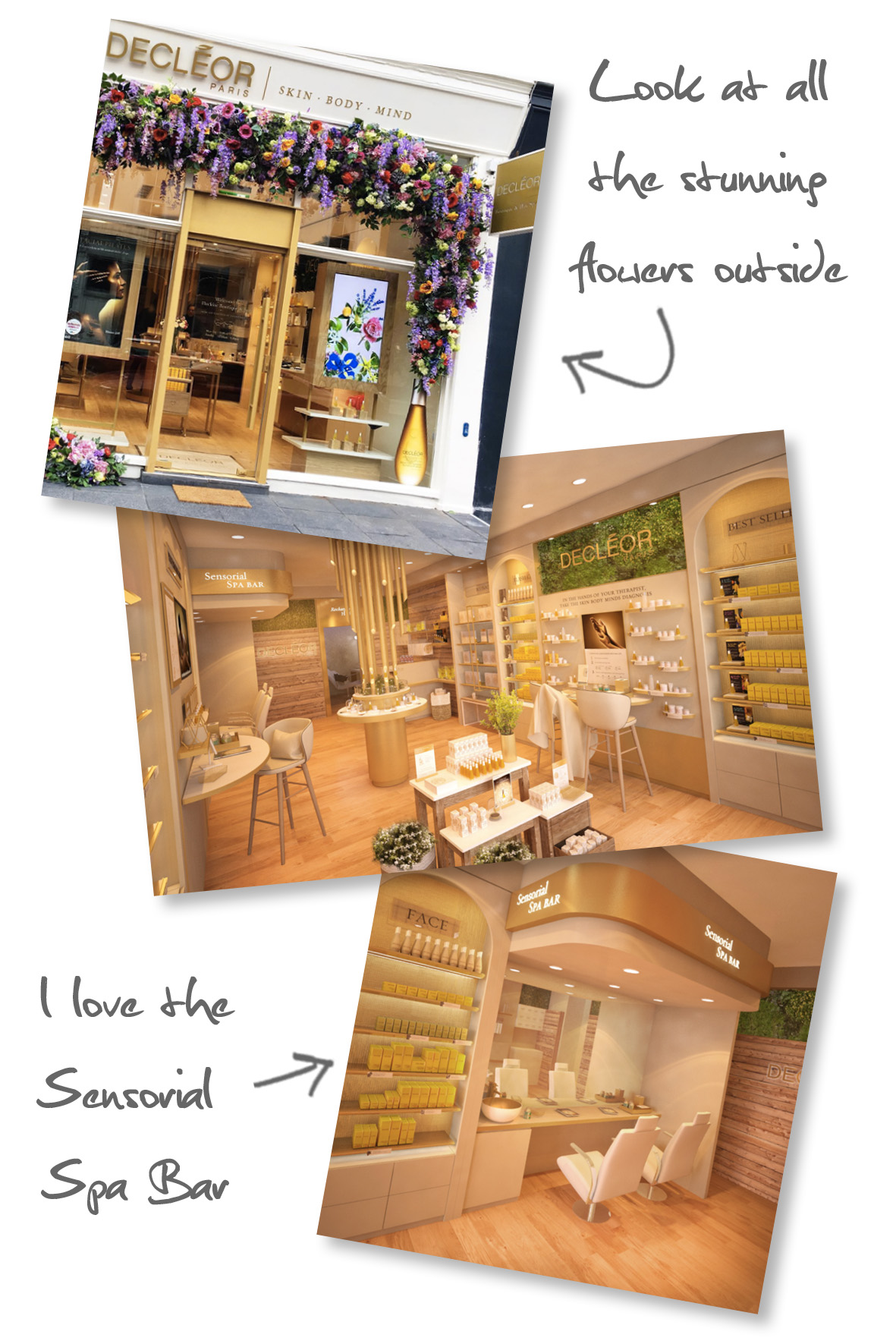 Upon entering Decleor's beautiful new Boutique in Notting Hill, you feel at ease immediately, with their 100% natural Aromessence Oils creating a soothing, spa like feel. The products from their skincare range are laid out on shelves so that you can have a browse and try out all of the different things, even if you're not booked in for a treatment and you just want a quick injection of calm in your day!
There are also 3 treatment rooms in the Boutique where you can escape for a treatment in complete privacy – anything ranging from a Non-Surgical Facelift Facial (I'd thoroughly recommend the Pilates Facial!), to a De-Stress and Glow Aromatherapy Massage, Cellulite treatments and even Waxing.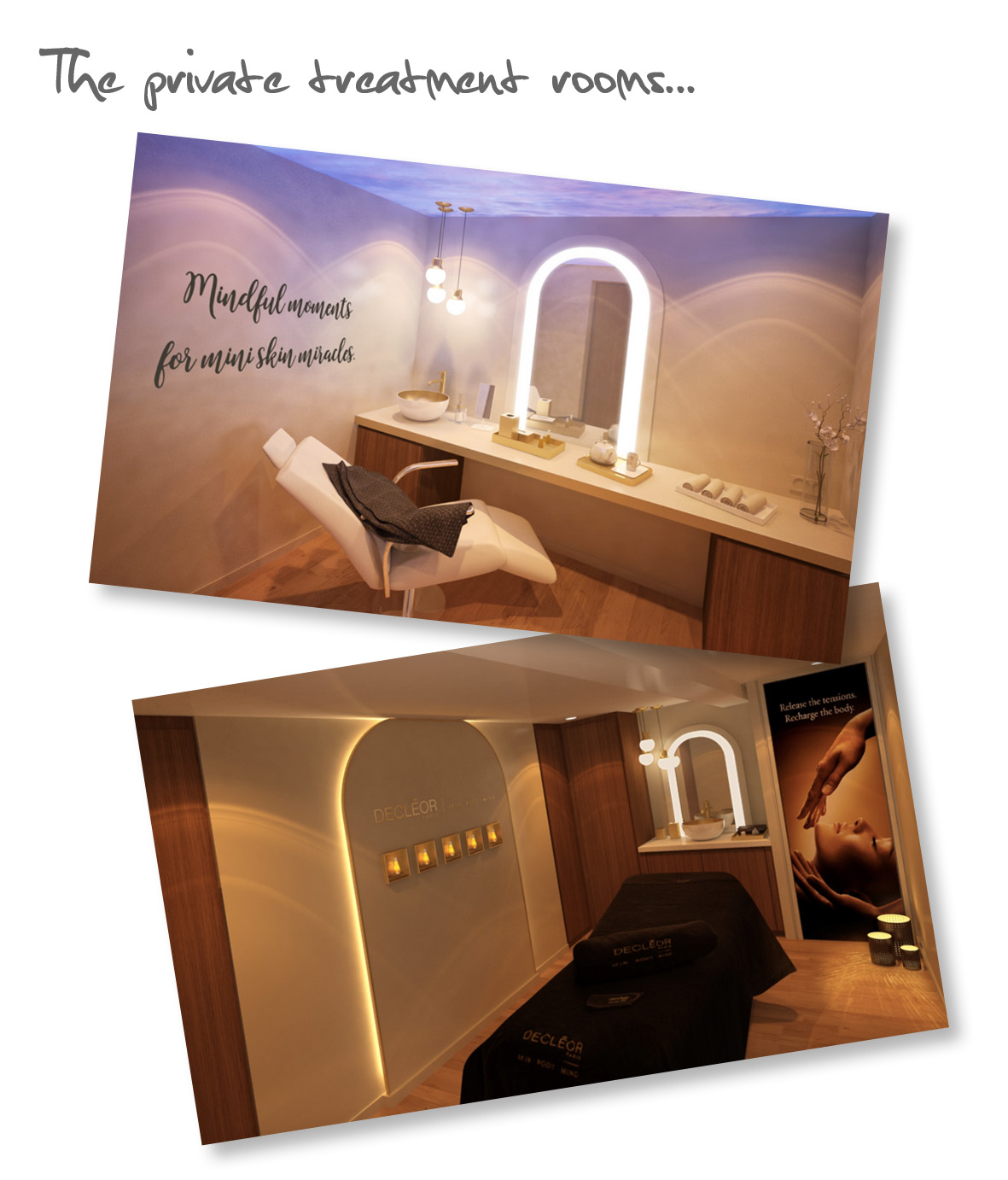 What I loved most about the new Boutique though, was their fun new "Sensorial Spa Bar" area on the ground floor where you can try out their amazing new Face Shots facial massage, which is so different to anything I have seen before.
Whenever I go for a treatment myself, I am really particular! Amazing skin is my passion, and as a Makeup Artist, where I'm used to touching the skin all the time, I can always tell straight away if a therapist is lacking in confidence, just by the way they touch the skin; whether it's a massage, a facial or any other sort of skin treatment. On the other hand, I can also tell straight away if the therapist is really skilled, and if they are – then I want to memorise exactly what they're doing and precisely how they're doing it so that I can steal their tips and continue doing it on myself at home for continued benefits!!
Face Shots is basically exactly that, which I was very excited about! The new treatment is designed as a "Treat and Teach" experience, which mirrors Decleor's ethos that wellness shouldn't start and finish just in the spa – it should be continued. At the Spa Bar, you pick whichever facial massage you want – it could be specifically focussed on lifting the eyebrows or sculpting the jawline for instance, and then you have the massage performed by your therapist in front of a mirror, which simultaneously records the whole thing. Amazing! The idea is that you can then download your personalised tutorial to watch at home and include the massage into your daily routine. I'd recommend this to anyone of any age – it's amazing what you can achieve with facial massage.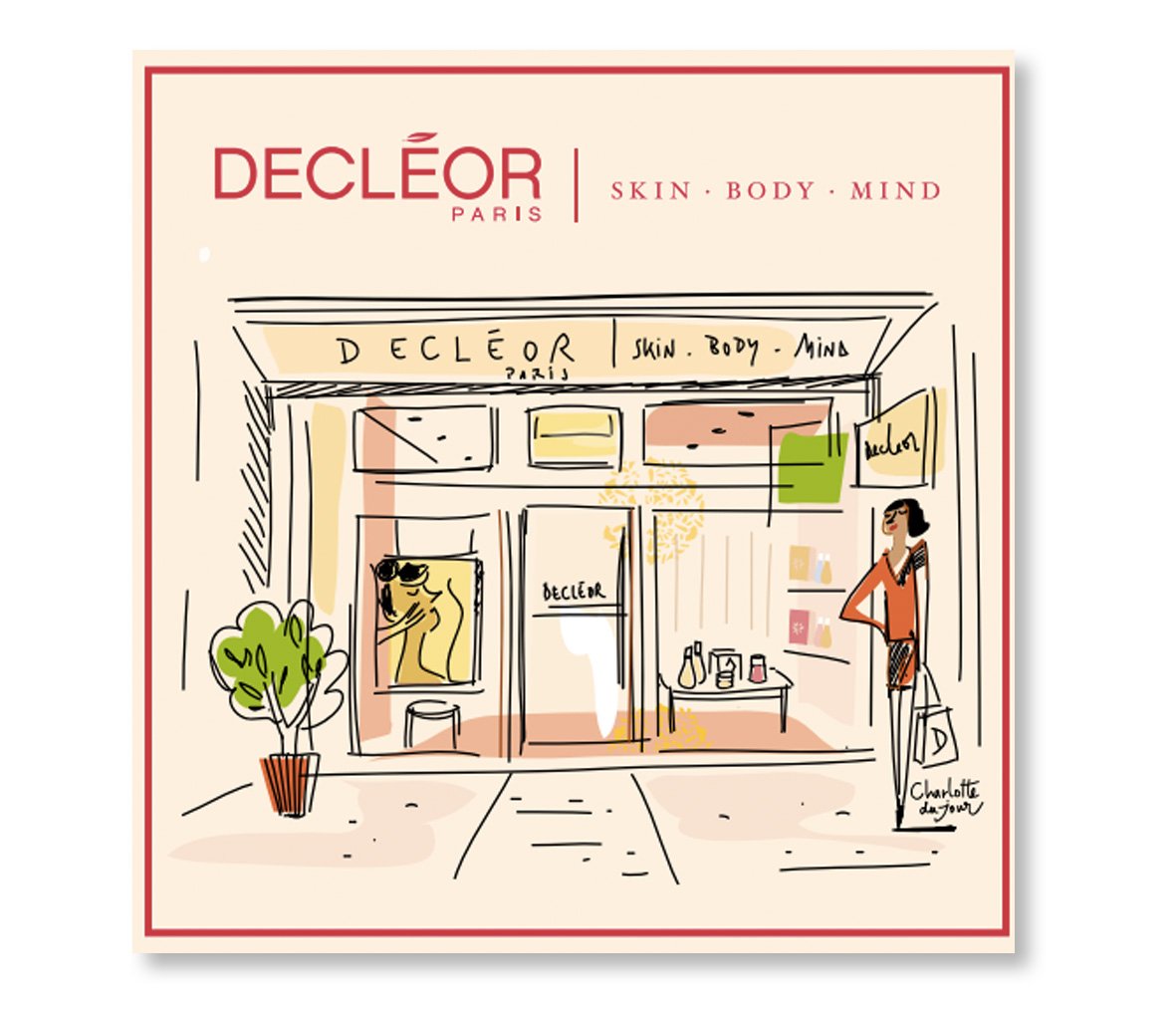 Some of my all time Decleor favourites…





© Wendy Rowe. All Rights Reserved.