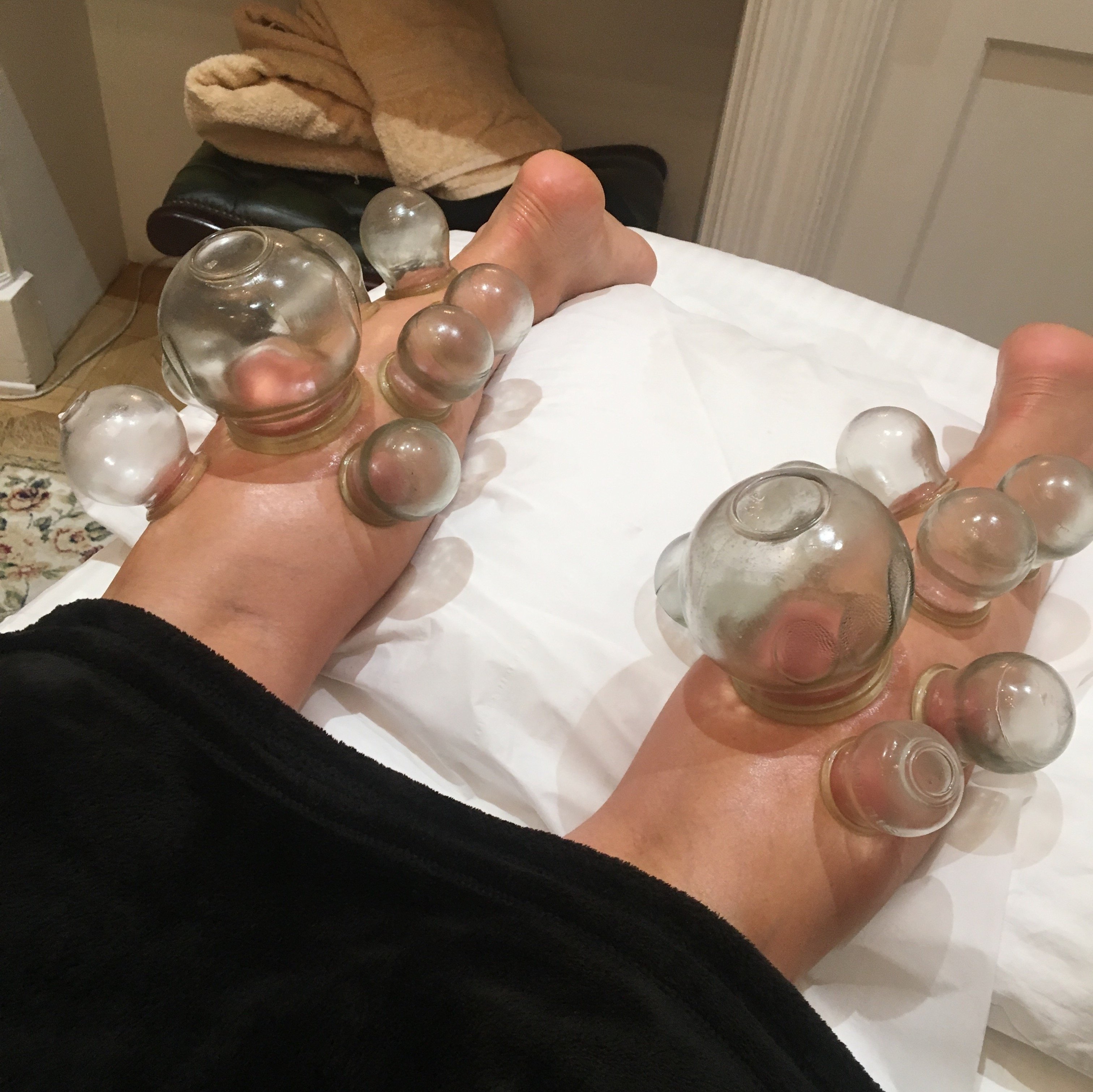 After getting too carried away dancing and playing tennis recently, I managed to tear my Achilles (ouch!) and desperate to recover in time for my Yoga retreat, I went along Dr. Joshi for some cupping therapy to try and help speed up my recovery time. Here's the lowdown of what it's all about…
WHAT IS CUPPING?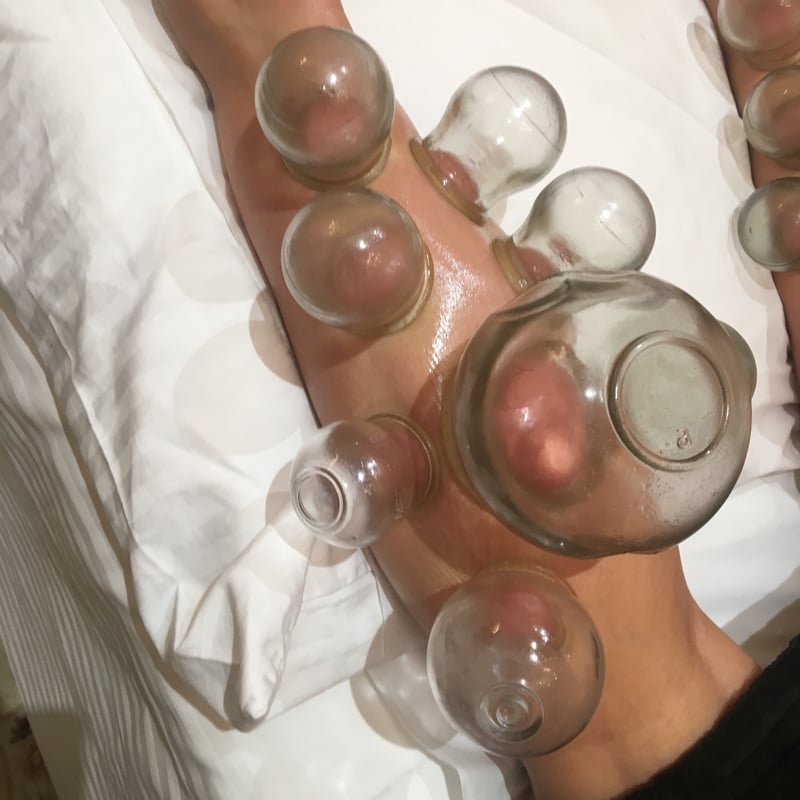 There are two types of cupping therapies widely available with practitioners today: Wet cupping and Dry cupping. Both types of Cupping involve using a flame to heat up – and then rapidly cool down air inside a cup to create a vacuum effect. The cups are used to suck targeted areas of the skin inside and the cup is usually left on for anywhere between 3-15 minutes to stimulate the flow of blood to the muscles and improve energy flow around the body.
Wet cupping is different to dry in that small cuts are made on the surface of the skin and the therapist will extract a small amount of blood, which is believed to promote healing and the detoxification of the body.
WHAT DOES CUPPING DO?
Cupping stimulates blood flow, and in doing so, is credited with treating injuries, helping to heal muscle tissue, loosen knots and reduce pain and inflammation. It is also used for deep tissue massage and to aide general relaxation and wellbeing.
WHO USES CUPPING?
Cupping is used lots of people for all sorts of different reasons. Actresses Gwyneth Paltrow and Jennifer Aniston are said to be fans, Justin Bieber was recently spotted post cupping treatment and it's popular with athletes too, notably Michael Phelps (the evidence of cupping on the skin was clear to see at the Olympic Games in Rio). Gisele Bundchen was even shot for the cover of Vogue Italia having it done on her bum (albeit rather tongue in cheek!)
© Wendy Rowe. All Rights Reserved.