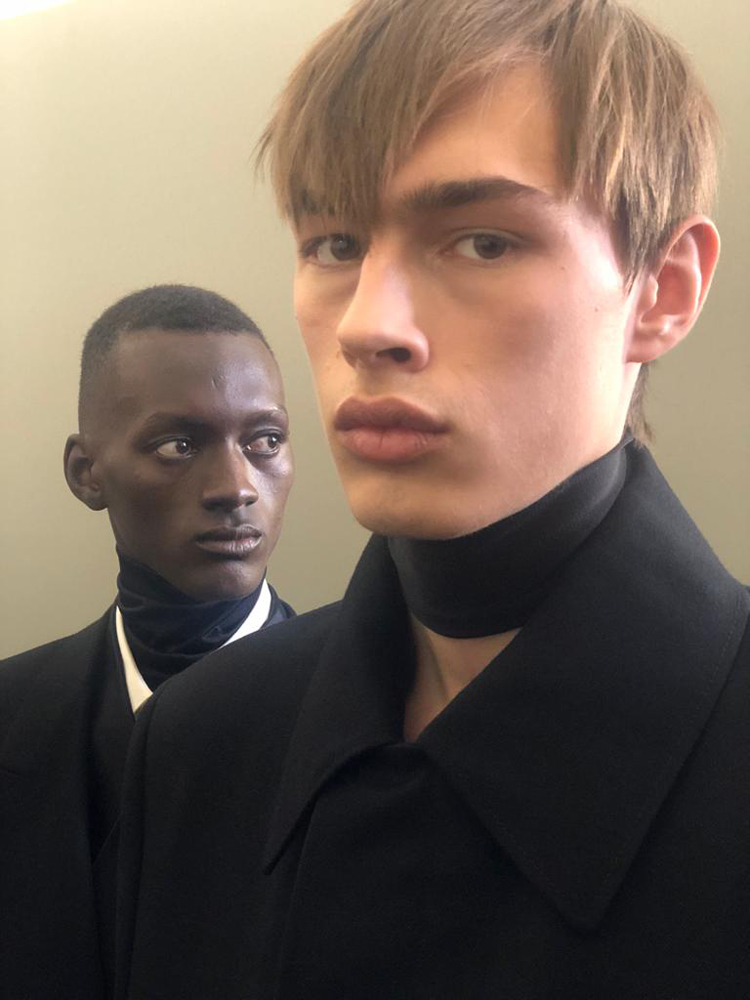 I love being backstage at the Dunhill Menswear show in Paris, and it's always one of my favourites to work on. But if you thought that all it takes to achieve the final look is to turn up and powder the models, it's a little more work than that! For my latest YouTube video I thought I'd take you along with me, from the early morning train right through to the finale. Lights, camera, action!
Behind the Scenes Video: Dunhill Menswear AW20
From making the models' skin perfect, removing shine in the line-up, working with the hair team and covering angry spots and blemishes, watch my video below to get some top grooming tips and learn how to do makeup for men.
Watch my latest video below…
So, that was men's fashion week in Paris. I've taken you behind the scenes. I've shown you how cover up spots and blemishes and touch up skin, all the important parts of grooming! Remember to ask me any questions in the comments and I'll get back to you or maybe even answer them in my next video…
Find out more about the show look in my report!
READ NEXT: Male Makeup | Kit Essentials
© Wendy Rowe. All Rights Reserved.