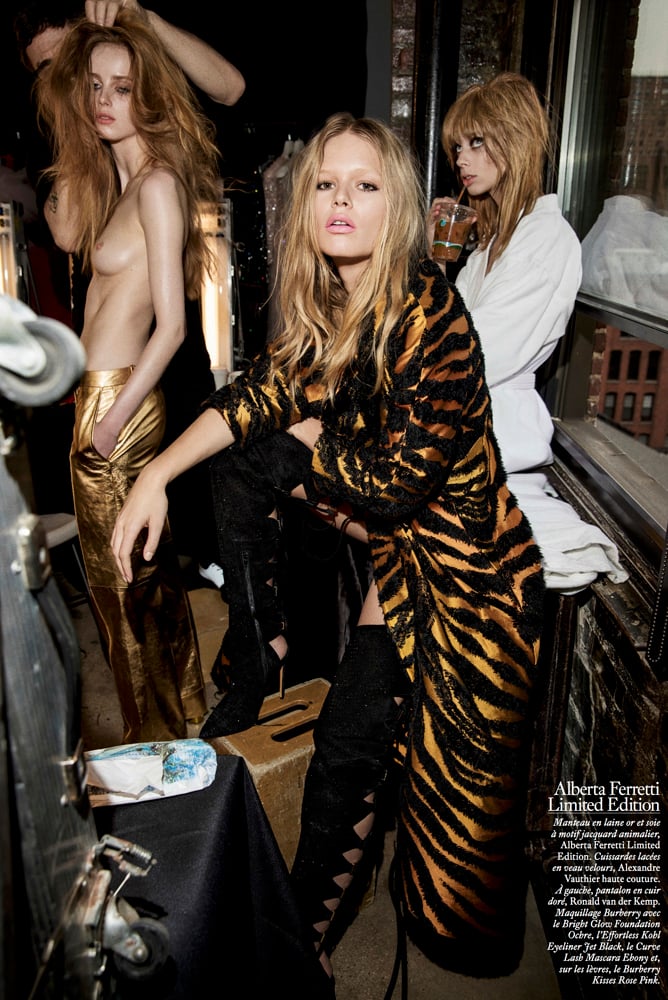 Ever wondered what essentials us Makeup Artists can't live without? Well, let me tell you! These are all things that I always have in my kit – at all times of the year, but especially during show season when I need to ensure that I'm fully stocked up and prepared for 80 models backstage.
You might be surprised to learn that none of these items are actual makeup; but it's very important for a Makeup Artist to also bring all the tools that will be needed for every stage of the process, from prep to perfect, since we're the first people everyone will turn to when they need a tissue or plaster, as well as a touch-up backstage.
My Pre-Show Kit Staples




Q-Tips
I always clean up makeup using q-tips dipped in bioderma or eye makeup remover – they are essential for cleaning up mascara or the line around the edge of a precise lip look. I tend to use these skinny Muji Q-tips for these details. For cleaning up any eyeshadow that has fallen on the skin underneath the eye, I use a larger cotton bud with a flat, rounded end like these ones from Waitrose; they are also great for applying lip balm with.
Cotton pads
Cotton pads are an absolute essential when it comes to removing makeup and I like these double sided ones as they are easier to separate and get out of the packet. Often models will arrive backstage straight from another show, where they are sometimes still wearing a full-on makeup look from the last show they did, which adds another step to the process! I always offer to remove makeup after the show if models have time, so I get through these cotton pads very quickly…
Sponges
I stock up on these latex makeup sponges so that I always have them ready in my kit. Sometimes I wet them, squeeze out any excess and use them to sheer out the finish of a foundation if I want a very light finish, and sometimes I use them dry to powder around the nose, forehead and chin if someone is particularly oily or wearing a very hot outfit backstage in the line up!


Eye drops
When models have been doing lots of shows and having their makeup on and off all the time, eyes can become red and irritated. If someone arrives in from a show and needs their makeup removing and re-applying in a hurry, they might need eye drops to soothe and calm the eyes and also to remove redness. These Japanese Rohto ones burn a little when you first put them in (but they really work!) so if a model wears contact lenses or has very sensitive eyes, we use Refresh ones, which are a gentler option to soothe the eyes.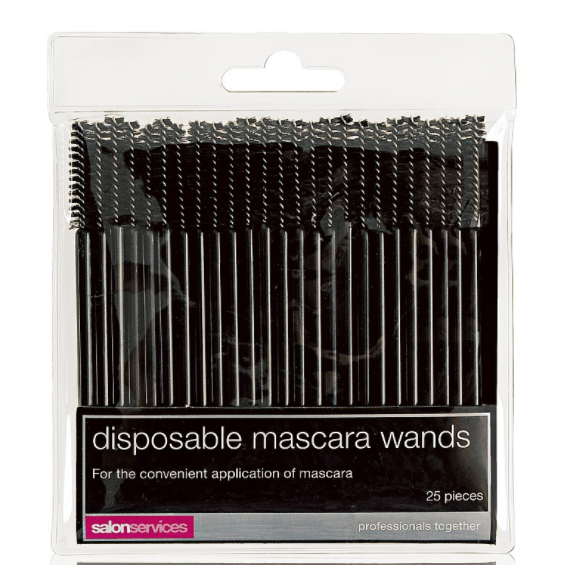 Mascara wands
I always need loads of these disposable mascara wands backstage – I use them to brush through mascara for a more natural, clump-free application, and they are great for brushing up brows with too. Sometimes I spray up the eyebrows with hairspray to keep them in place, so I spray it onto the disposable wand and throw away after each use.
Top Tip:
I spray up the eyebrows with hairspray on a mascara wand to keep them in place.


Pots and bottles
It's always handy to be able to decant products into clear pots and bottles for backstage. I stock up on pots, jars and bottles for this sort of thing – it makes it lighter to carry around backstage than some of the heavier packaging that makeup and skincare often comes in.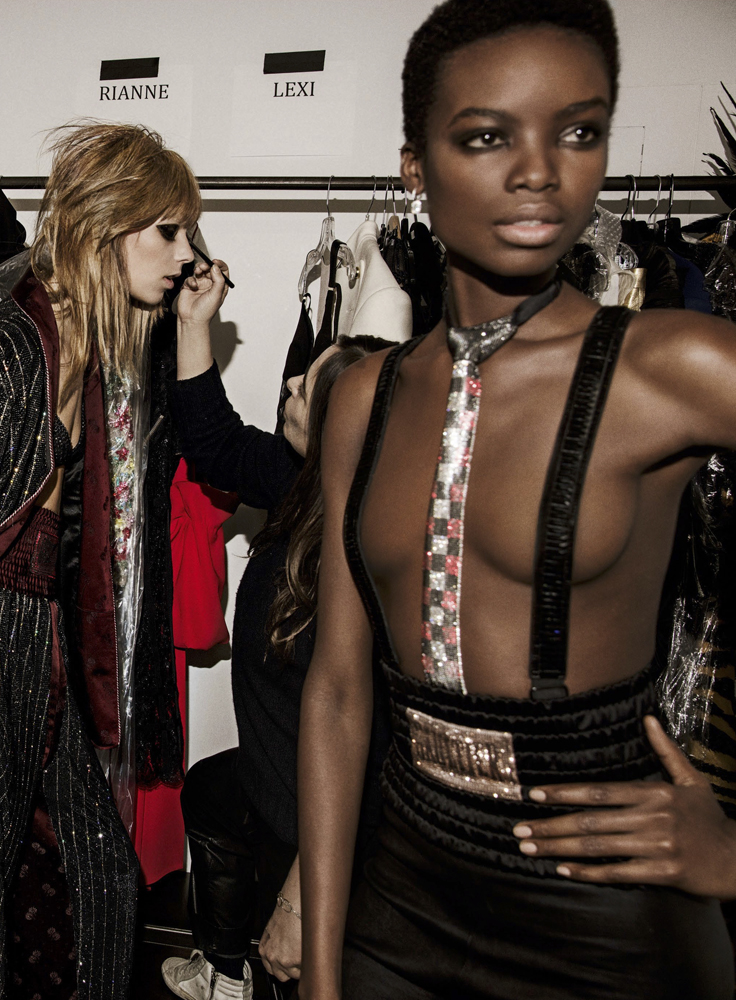 Babywipes
When it comes to wipes, a lot of them have loads of alcohol in and can be super drying on the hands. I am always using wipes backstage to wipe foundation, mascara and makeup colours off my hands, so I always go for un-fragranced, sensitive baby wipes – they are much kinder on the skin. Water Wipes are the gentlest version you can get, so they're a great option for models who are having multiple makeup looks applied in one day.
Just to clarify, I never use wet wipes for removing makeup, only clean-up; makeup should always be removed with a professional cleanser such as Bioderma, which is always in my kit on the go.
Travel tissues
I also get through an awful lot of tissues backstage – whether that's for cleaning makeup off hands, handing to someone to blow their nose before I start makeup or to put around the edges of any garments before body makeup is applied to protect the clothing. Oh, and they're essential for wiping tears away if a model has fallen down in a run-through, of course! I like these ones from Boots as they come in a super handy flat pack, which takes up much less room in my kit and the set bag.
And don't forget…



There are a handful of non-makeup-related items that I never leave for the shows without. Beroccas are a great thing to have on hand for a pick-me-up after a long day of show prep, a hand sanitiser is an absolute essential, and while I always hope not to need them, a pack of Nurofen is essential. Oh, and a box of mints, for me and anyone else who should need them…
Read next: Find out what my favourite mascaras are
© Wendy Rowe. All Rights Reserved.