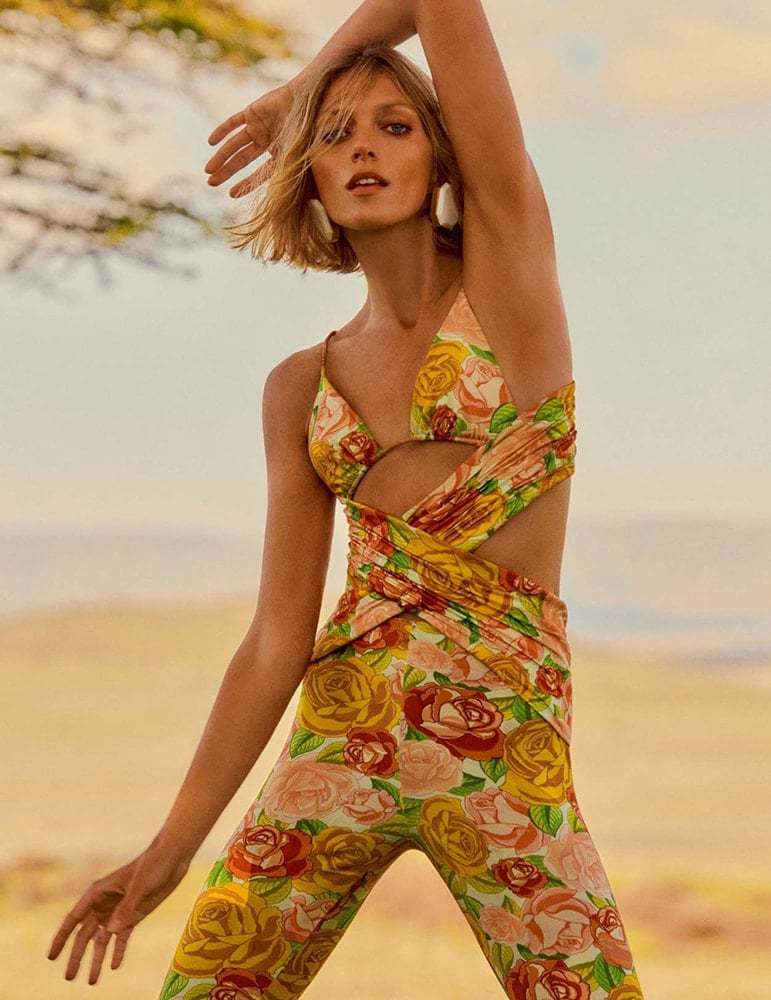 The summer is here! If you're planning a holiday, or just a summer of fun in the sun at home, you're probably thinking more about how to get the perfect holiday hair, rather than how to keep your locks safe in the heat. But there's no point ruining your tresses for one week of good holiday photos. To help you keep safe in the sun, I've got some top summer haircare tips from Headmasters' colour ambassador Sian Quinn. (And if you need some holiday hair inspiration, check out Neil Moodie's top hacks.)
THIS POST CONTAINS AFFILIATE LINKS
---
Summer Haircare Tips For Hair Protection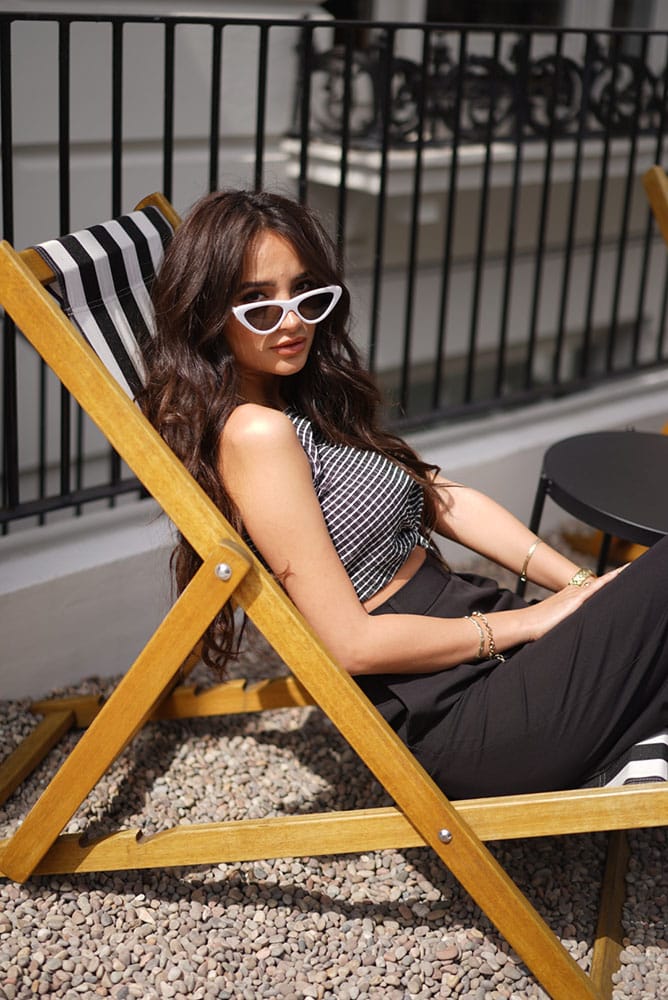 Don't Ditch The SPF
'Everyone knows the importance of using SPF as part of a skincare routine. Using SPF in your haircare routine is just as important. Switch your usual shampoo and conditioner to a duo that includes a SPF such as the Kerastase Soleil range. By using a SPF this can help to prevent damage from natural bleaching from harsh rays. If you're out exploring for the day, before you leave your hotel gently, coat your hair with the Kérastase Soleil Crème UV Sublime. This will shield your hair from the sun, chlorine, and salt water.'
Cool In The Pool
'Everyone loves to cool down in the pool and the sea in the hotter months. What you may not notice is the salty sea water along with pH of chlorine can cause internal damage to the hair. The combination of salt water and chlorine will strip your hair of natural oils resulting in dry and brittle hair.
'Before you dive into the pool, use a deep conditioning masque or conditioner that provides extra hydration such as the Pureology hydrate range. The range is free from sulphates and silicones using only natural ingredient to add moisture back into the hair. Apply a generous amount and rub into the palm of your hands and apply to your mid lengths and ends. This helps to provide and create a barrier between the hair follicles and water. Another top tip for blondes is to invest in a purple shampoo to prevent neutralise any brassy yellow or green tones that can be caused by chlorine.'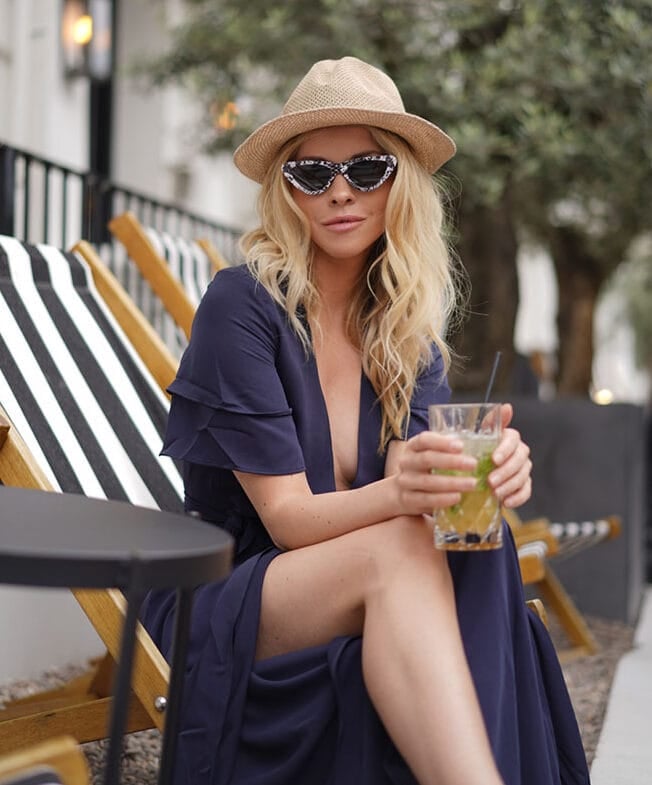 Top Hat
'Using accessorises such as hats, hair turbans and silk scarves not only function as a fashion statement, but they can help to provide protection for your scalp by shielding from weather elements especially when aboard. If spending all day in the heat a hat will ensure that your scalp does not get over heated or burnt throughout the day.'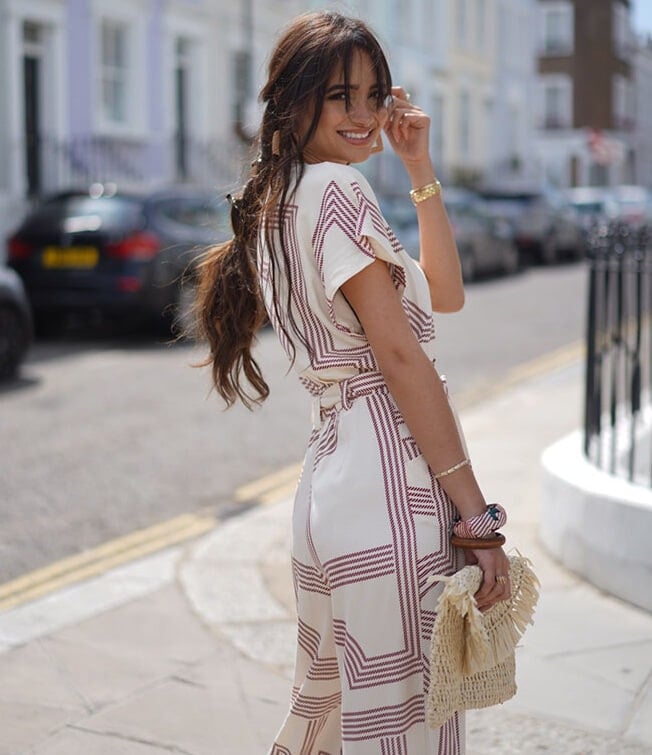 Braidy Bunch
'Whilst on holiday opt for styles that do not require heat such as a loose braid or updos. Braid your hair at night with a leave in conditioner to moisturise and hydrate your hair. Leave overnight and gently use your fingers the next morning to undo the braid breaking up with your fingers to create a natural beach wave. '
Scalp Facial
'Treat your scalp to a hair facial by having a in salon treatment such as Nixon microdermabrasion. Factors such as sweat, thicker conditioners, chlorine and the sun can cause build up and block your scalp. Using a scrub will help to remove build up and cleanse your scalp thoroughly. A healthy scalp will result in'
Thirsty Locks
'Keeping hydrated is important on holiday this can make your hair and skin appear healthier. However, hard water can create dry brittle hair and can also affect the colour condition of your hair. A in salon treatment such as Loreal Metal Detox can help to remove chemicals and copper that is left as residue in the hair from washing in hard water.'
---
READ NEXT: How To Manage Frizzy Hair | Add Volume To Your Hair
© Wendy Rowe. All Rights Reserved.