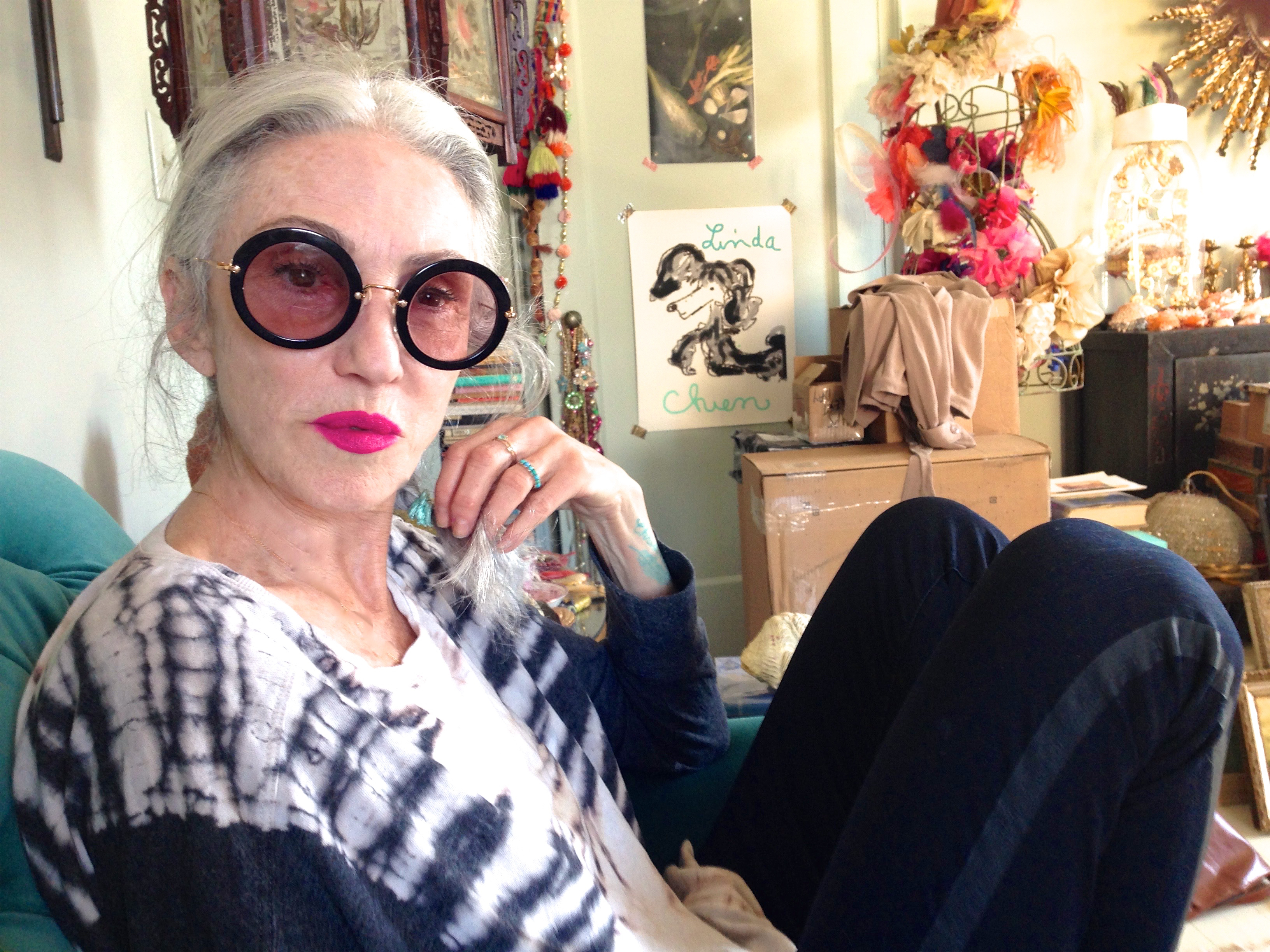 Linda Rodin was raised on the idea that there is beauty in simplicity, so much so that it was the philosophy that underscored the creation of her own line of products. One sunny afternoon in New York a few years ago, when I visited the beauty mogul and stylist's apartment in Chelsea, there was beauty of a different kind everywhere I looked. Colourful trinkets collected from a life time in fashion adorned shelves, books and framed images were stacked against each other, photographs hugged the edge of mirrors and her dressing table resembled a shrine to every piece of jewellery I had ever lost – it could hardly be described as simple.
"There is beauty in simplicity"

Linda Rodin
There is something so intrinsically New York about Rodin, from her oversized glasses to the laugh that comes so easily, to insisting she wanted to make gingerbread but couldn't because she "needed someone to braid her hair." She starts every day by walking her silver poodle Winky to get a cappuccino and exclusively uses her own skincare. In the youth-obsessed-Instagram era she has become an icon for ageing gracefully and at the same time a poster girl for authenticity and kindness.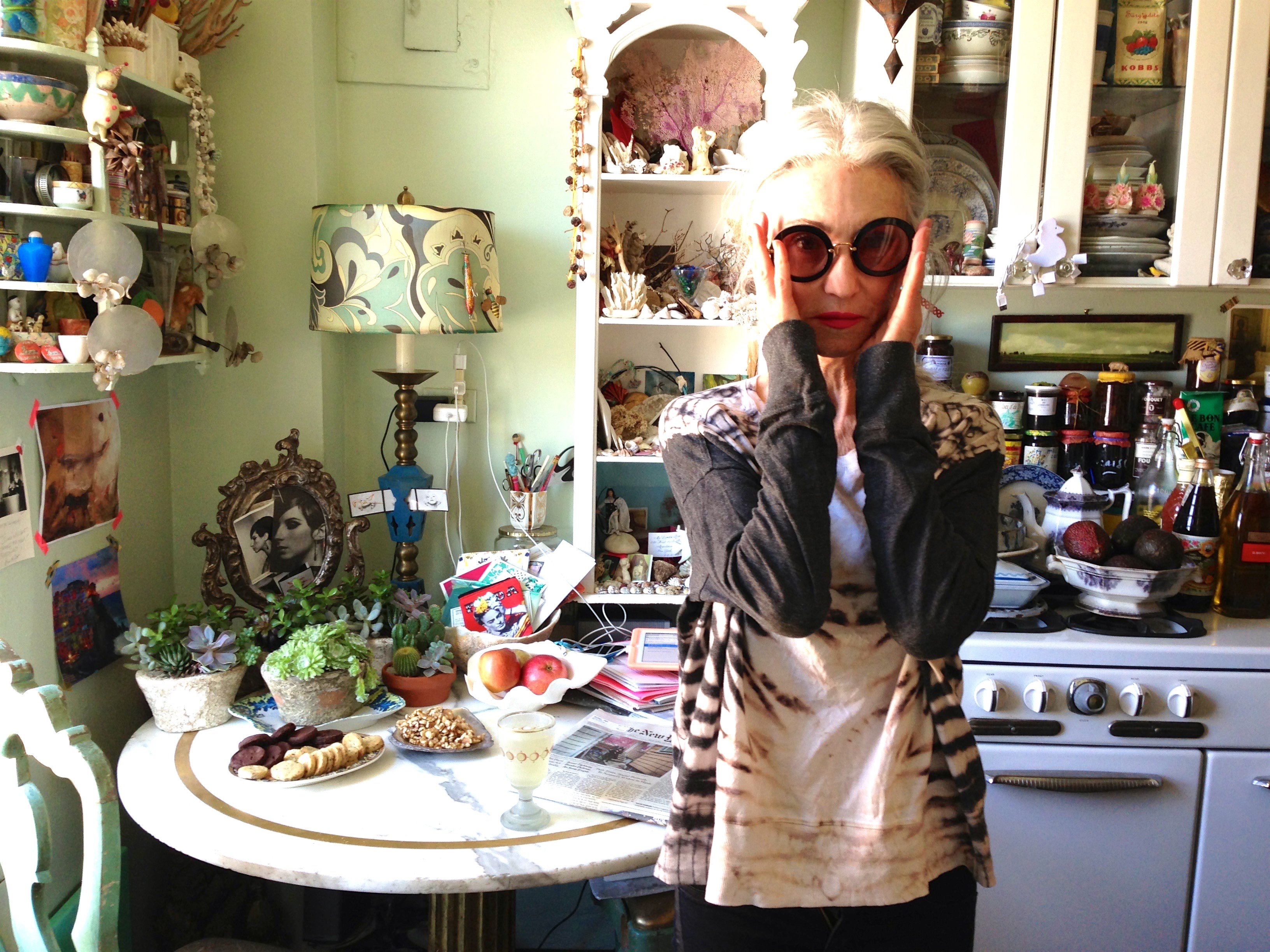 Her brand – Rodin Olio Lusso – began with her mixing oils together in her bathroom and has a cult following across the fashion industry. The range now includes hair oil, lipstick, cleansing powder and candles. The packaging is the perfect blend of minimalism and French chic, so covetable it's hard to not walk away with one of everything. It is an impressive feat for a woman with no formal beauty training who relied on her instincts and launched her first product – her famous face oil – in 2007.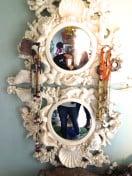 We spent a wonderful afternoon amongst her collection of things, filming the space, hearing her stories and getting to know her adorable companion Winky:
How long have you lived in this apartment for?
I've been in the same building for 35 years and in this apartment for over 20.
Could you describe how New York has changed in that time in four words?
It has gone downhill!
"New York is in my blood for sure."

on her fondest memory of NYC
When I showed you this video you said the views of New York made you nostalgic, what is your fondest memory of New York?
Yes, made me realize how much of a New Yorker I really am. I grew up here, born and raised 30 minutes away on Long Island. Moved to the city at 18! New York is in my blood for sure. I have so so many memories. Seeing New York from your perspective and with that music was very romantic and melancholy for me. I loved your images.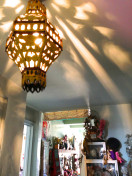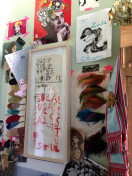 What is the very first thing you do in the morning?
I grab my coat and take my Winky for his walk and get my cappuccino at my corner cafe.
How would you describe your approach to beauty?
Simple, simple, simple – I'm not big on long routines. I like to get up and go.
Can you tell us your four essential bathroom products?
Aaaah. Of course they are all RODIN 😉 – the face oil, the cleanser, the body oil and the hair oil.
---
5 things about my products:
I've been making them for 9 years. I started in my bathroom mixing my favorite oils and here we are.
I think they are an honest and simple way to keep your skin hydrated.
They give you a lovely sense of benessere. Bien-être,well being.
They have a divine scent -Jasmine and Neroli.
I adore the packaging.
---
What advice would you give to women about ageing gracefully?
I would say it is not a cakewalk. It is not easy to watch time on one's face. But I've embraced it as best I can and honestly, I prefer my wrinkles to the alternatives. I think the hardest part is accepting it. We all age and are lucky to be here!
What do you think every woman should have in her wardrobe?
A wonderful pair of jeans.
What is your guilty pleasure?
Staying home and watching TV with my doggie.
Tell me something nobody knows about you?
I am a loner. I truly adore being alone. I can be social and have fun, but I'm happiest holed up at home.
WATCH MY FILM HERE
READ NEXT: Five minutes with the Dirty Dishes 
© Wendy Rowe. All Rights Reserved.