I always love being backstage at Dunhill's shows in Paris, and this season was another gorgeous collection from designer Mark Weston. As gender boundaries continue to blur and men become more eager to invest time into grooming, there are more products on the market for men than ever. For the Dunhill AW19 show I packed my kit with some of my favourite unisex essentials and a few 'just-for-men' additions, too. The look was all about gorgeous, clean skin, with a no-makeup but super-polished feel. Want to know how I created the look? Check out my product kit below.
Dunhill Men's AW19 Show Kit






Cool Off Spray Deodorant, Truly Brighter Eye Balm,
Broad Defence Face Moisturiser, Spruce up Toning Lotion, Smooth Cut Shaving Foam,
Softer Touch Beard Oil
David Beckham's House 99 collection is packed with grooming essentials, the Smooth Cut Shaving Foam and Soft Touch Beard Oil are particularly great for creating catwalk-ready, polished facial hair (or lack of, if the look calls for a close shave). The Truly Brighter Eye Balm is great for tired eyes, too (which we always see a few of at fashion week!).
Cleansing Gel, Beard Oil, Shaving Cream, Eye Gel, Moisturising Gel
I'm a huge Susanne Kaufmann fan and her range for men is great for making sure the models' skin is in tip top condition before a show. The moisturising gel is a great option as it's light and easily absorbed so it doesn't leave a shine on skin. The soothing scents are always a bonus in the stress of backstage as well.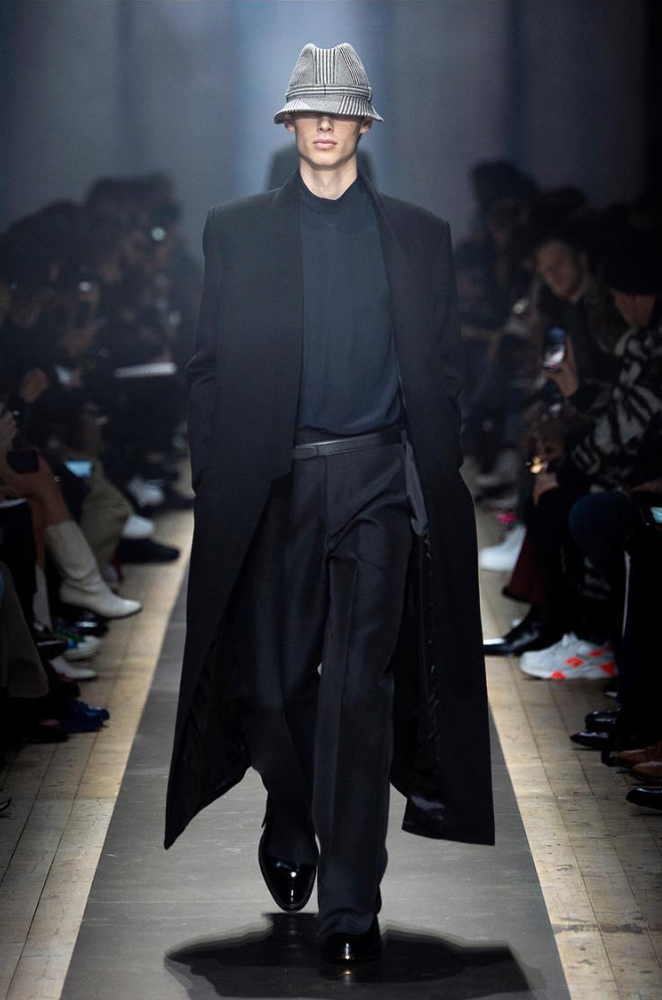 This is a favourite for backstage because it is really hydrating, but doesn't leave any greasy residue.
Another top pick for men, this is great because it is hydrating but doesn't leave a shine on the lips.
Whether for men or women, and whether or not you're adding makeup on top, great skin starts with great skincare. For dry skin backstage I love Augustinus Bader's The Rich Cream.
Well-groomed brows maketh the man, and Tom Ford's Grooming Brow Gel is one of the best on the market for taming wayward arches.
READ NEXT: Unlock the power of Male Makeup
© Wendy Rowe. All Rights Reserved.