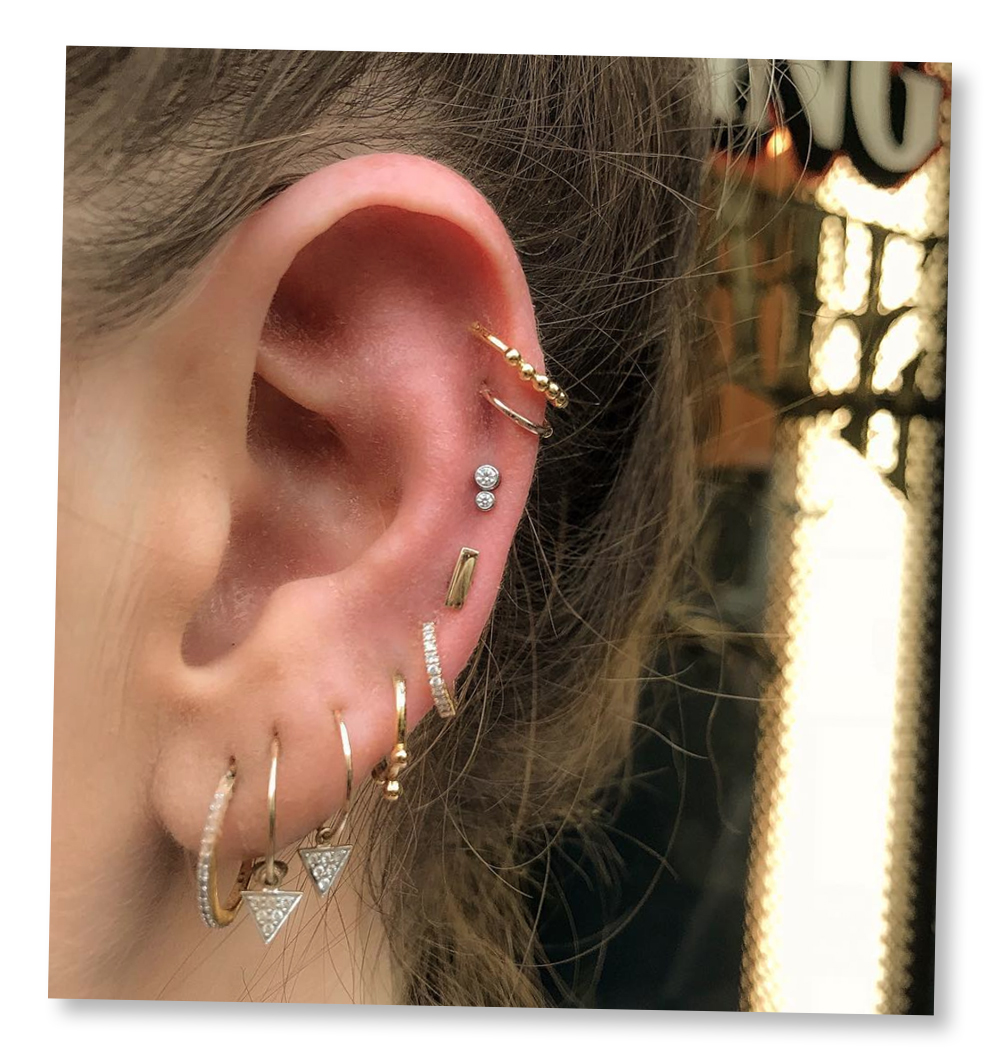 When it comes to ear piercings nowadays, it isn't just about a stud in each ear. High-end piercing parlours are becoming more mainstream, with fashion's biggest names showing off more and more unique smatterings of studs. Think a tiny diamond half way up the ear, or a miniature star set between two regular studs on the lower lobe. But where do you go to get the perfect look? I've picked a few of the best piercing studios in London and New York to help you get started…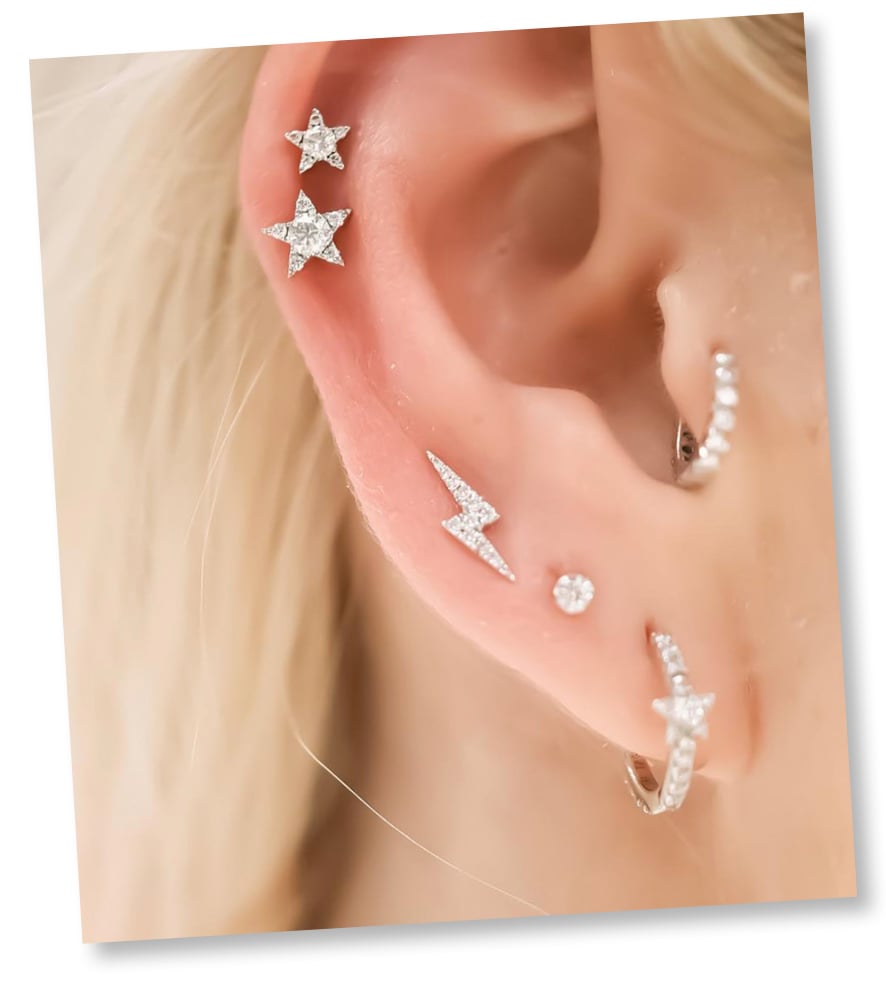 What to Look For
First thing's first, what are you looking for in a high-end piercer? When it comes to the fashion industry favourites, they have several things in common. Firstly, they practice hand piercing with needles over piercing guns, and secondly, they use 18-karat gold or titanium. For the really high-end options, they'll also offer the option of piercing directly with jewellery featuring precious stones such as diamonds. And of course, it goes without saying that the staff should be highly-trained and everything should be clean and tidy, with all equipment sterilised.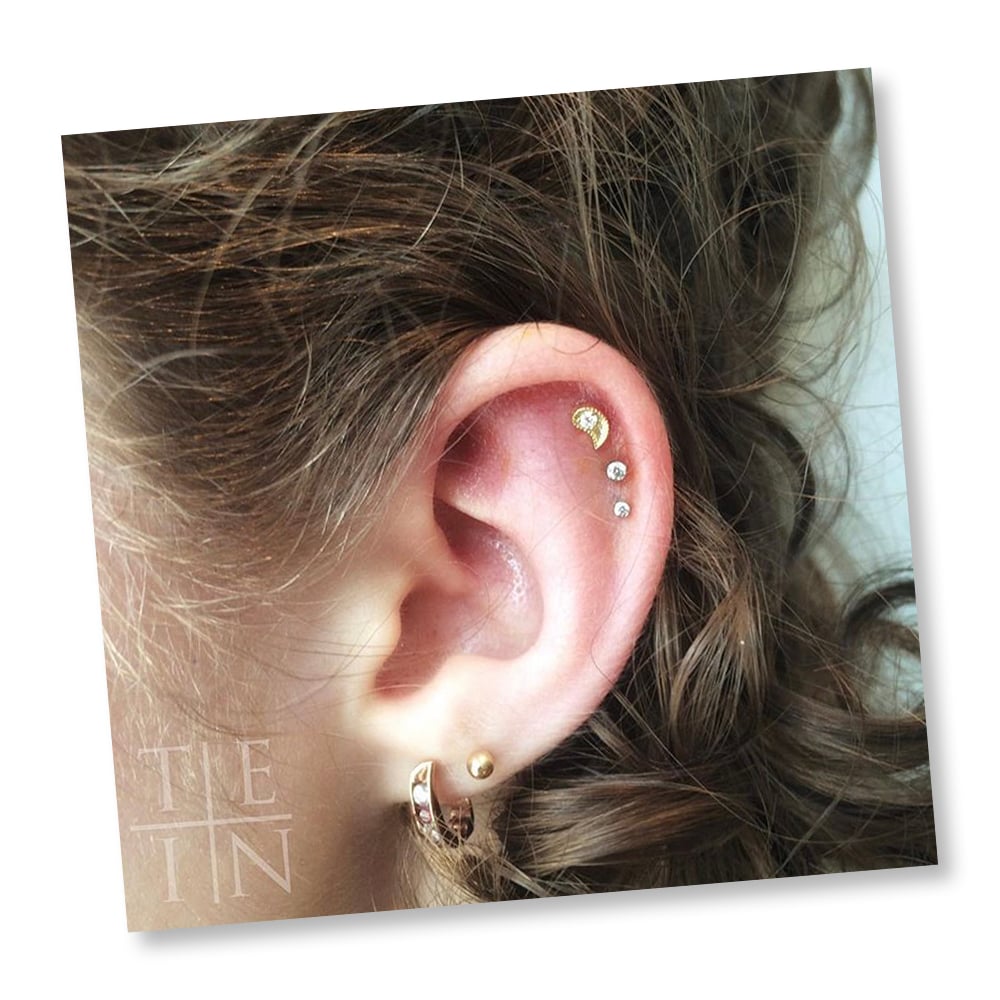 Where to Get the Best Piercings in London and New York
Love Hate Social Club, Portobello Road in Notting Hill
A cooler-than-cool Notting Hill piercing studio stocking high-end jewellery by BVLA with highly-trained piercers and a no-nonsense attitude.
Maria Tash at Liberty London
You'll find celebrities and the fashion crowd at Maria Tash's eponymous piercing spa in New York, so you can imagine how excited London's fashion set were when she set up shop in London. Her signature jewellery doesn't come cheaply, so you'll have to account for the price of your chosen studs or hoops into the price of your piercing.
The End is Near, Brooklyn
Expect the highest-end BVLA and Le Roi jewels to get pierced with, plus talented piercers and an everyone's-welcome attitude.
Maria Tash New York
If you are in New York and in the right area, it has to be Maria Tash. Open since 1992, they've got some of the most experienced piercers in the business, and you'll get superb aftercare advice, too.
Share your perfect piercings on social media with me!
READ NEXT: What to Pack for Your Summer Holidays | Sienna Miller Exclusive 
© Wendy Rowe. All Rights Reserved.