It's no longer unusual for men to wear makeup or up the ante when it comes to skincare, on the contrary, the grooming market is growing faster than ever. But the chicest men's looks are all about completely natural skin-first skincare and makeup (the look I favour for both men and women). At the recent Dunhill SS19 Paris Fashion Week Men's Show, I was backstage to create a classic groomed look. Read on to find out what products I used to create the polished (but not too polished) look.
Dunhill SS19 Menswear Show
"I wanted to subvert the notion of classic menswear clothing codes in a subtle way. It's part of a questioning of notions of taste and aspiration, particularly those related to certain ideas of British clothing cultures, where elegance, provocation and a certain degree of irreverence happen all at once. For me, it is about showing this in an easeful yet rigorous exploration of classic forms and proportions in the silhouette." – Mark Weston, creative director of dunhill London
To complement this quintessentially masculine, elegant menswear collection, I created the ultimate 'classic gent' beauty look, that was well-groomed without feeling stuffy or over polished. The key to any great men's look, as with women, is to start with really great skin, so I always focus on the skincare products when I'm prepping my kit for a menswear show.
THIS POST CONTAINS AFFILIATE LINKS
Here's what I used backstage at Dunhill…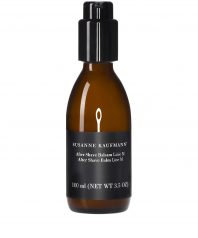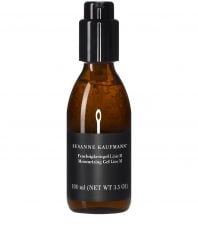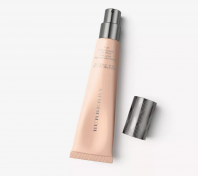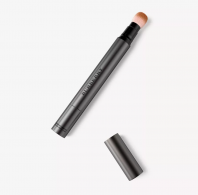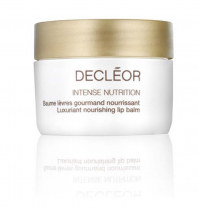 Susanne Kaufmann After Shave Balm for Men
Susanne Kaufmann's products are great for men. This is an essential for freshly-shaven, well-prepped skin.
Susanne Kaufmann Moisturising Gel for Men
You don't have to select a specifically designed 'for men' product from Susanne's line, but men tend to like the gel texture of this hydrating moisturising gel, and it's great for prepping the skin for makeup if needed.
The look was all about clean shaven skin and minimal makeup, so I used this light BB Cream from Burberry to cover any beard shadow and even out texture.
This is equally great for use on men or women to mask any imperfections or blemishes, so it's always in my show kit.
Decleor Intense Nutrition Lip Balm
Decleor's lip balm is particularly good for men, because it gives lips plenty of moisture to prevent dryness and chapping, but it goes on matte, to avoid any glossiness or shine.
Always remember that nearly all men's grooming looks start with great skin, so it's all about the prep and looking after your skin as well as you can. Hair for the show was by Matt Mulhall.
READ NEXT: Men's Skincare for Fashion Week | Extreme Maintenance for Men | Beast Covent Garden
© Wendy Rowe. All Rights Reserved.