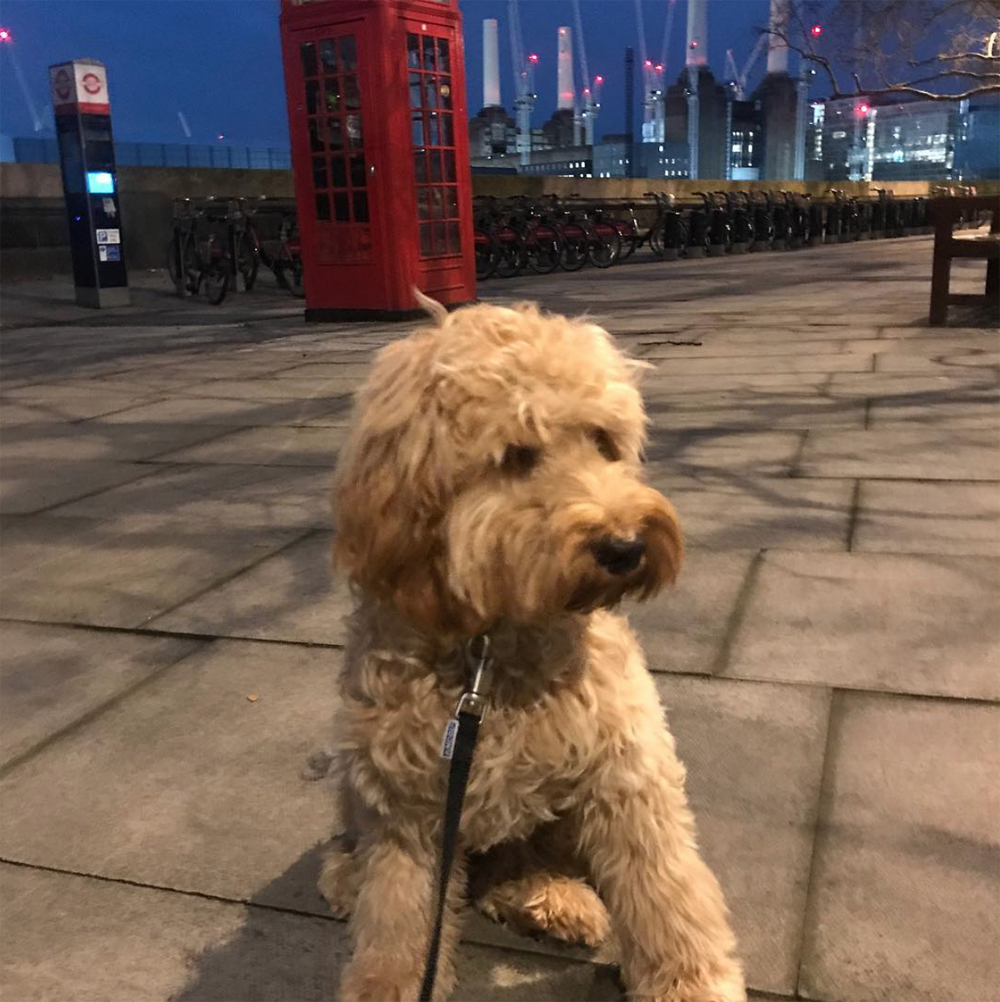 If you've got a dog, you'll know that the responsibility is akin to having a small child, and it can seriously limit your choices when it comes to eating out and socialising. Which is why since Teddy has been in my life, I've been on the lookout for decent places to eat and drink that are suitable for dogs. From my everyday haunts (that Teddy now has more friends at than I do), to some first-class London restaurants that accept four-legged friends, I thought I'd share with you my list of dog-friendly restaurants in London…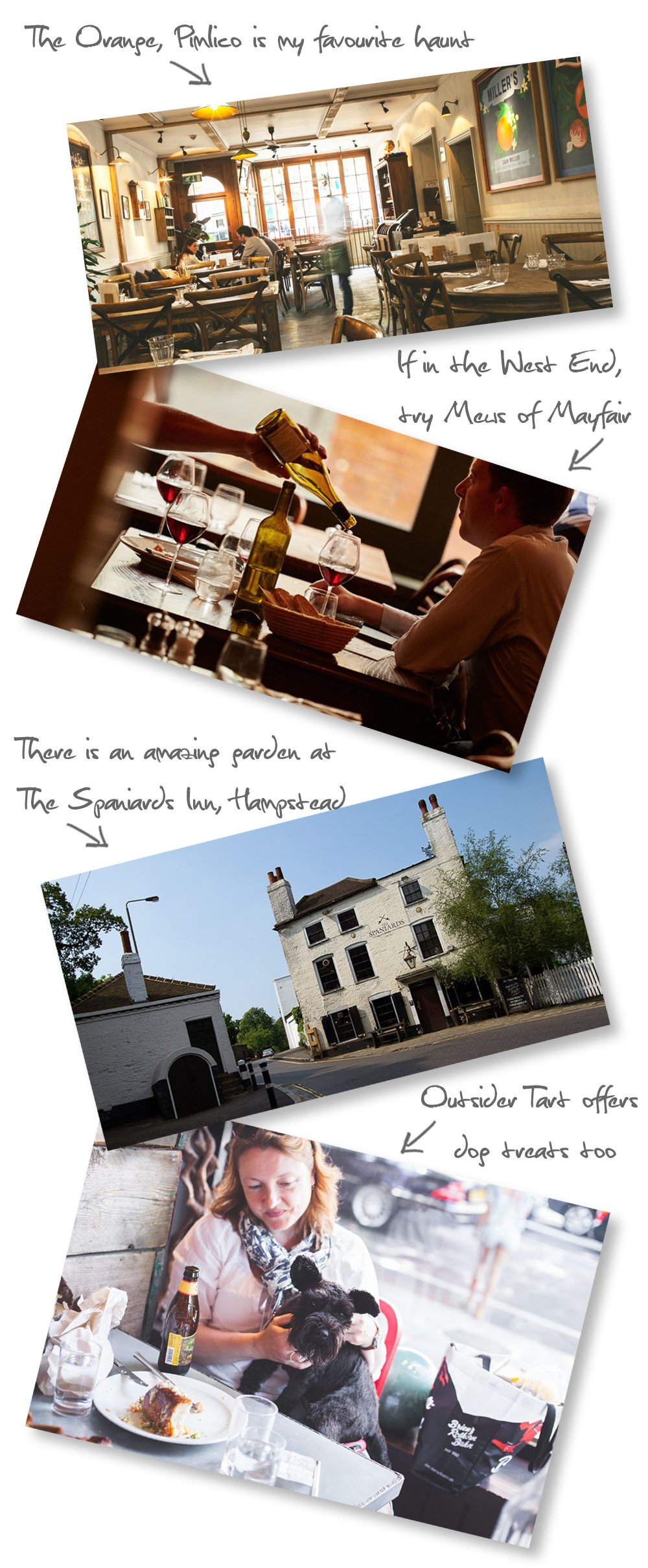 This is my favourite haunt, and Teddy is always as welcome as I am. Whether it's for a quick coffee or a bar bite, the staff are really friendly and I highly recommend the food.
Another local favourite, The Roasting is a great spot for a coffee and it specialises in fair trade and ethical produce. It's a good place to grab a speciality espresso (especially if Teddy's woken me up super-early!).
The only thing Teddy would enjoy more than me taking him as a tag-along to a fancy meal out? Taking him out for a meal that's aimed specifically at him. Gaucho hosts a 'Doggy Sunday' event on the first Sunday of every month where dogs are served a special meal and plenty of treats while owners enjoy a three-course steak dinner. They even donate £5 per dog to Battersea Dogs & Cats home. What a treat!
I'm often in the West End for work, so it's good to know there's a place like Mews of Mayfair that will accept Teddy and I for a cocktail or meal in style.
One of London's oldest pubs, this 16th-century inn is steeped in history but they have nothing against a lively dog or two joining you for a cosy pub lunch. There's supposed to be an amazing garden so Teddy would be happy charging around outside, too.
This bakery serves a host of homemade sweet pies and brownies for an afternoon treat, while the 'barkery' serves up a selection of canine-suitable dog treats, that will keep your four-legged friend very happy indeed. Teddy would love this, I'm sure.
Follow me on Instagram for more pics of #TeddyRowe! 
© Wendy Rowe. All Rights Reserved.