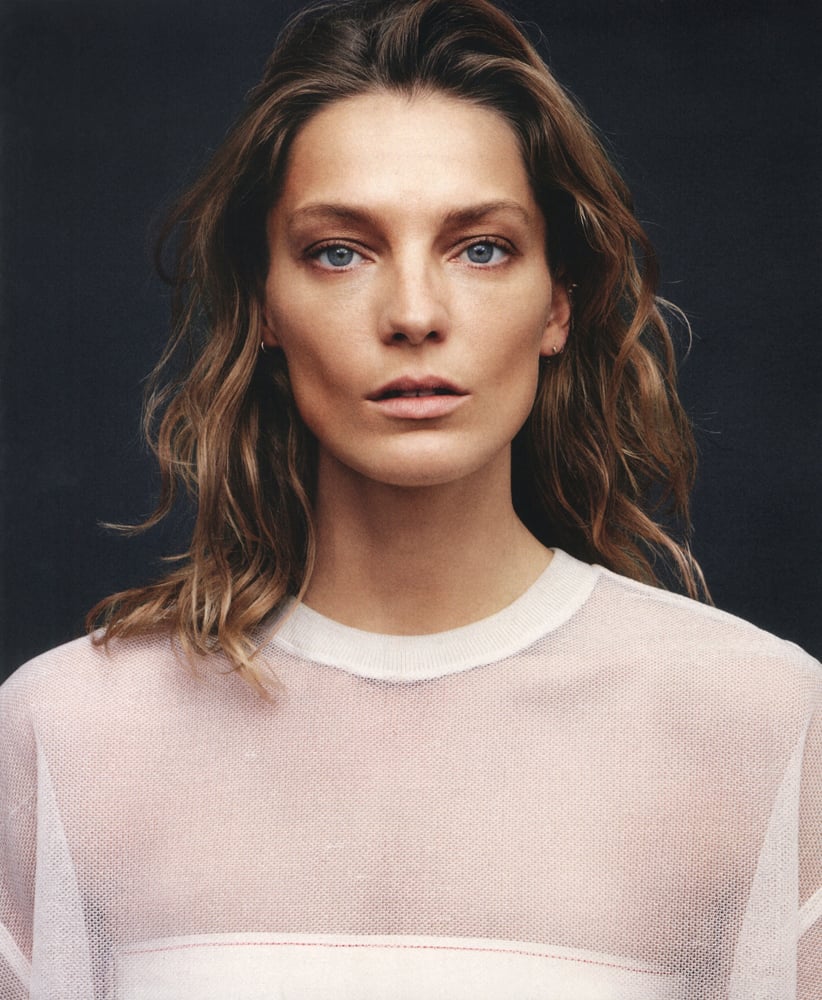 The way we look can have a big impact on the way we feel, so when you're in need of a mood lift, changing up your look is a great idea. With salons closed or inaccessible for many right now, getting your hair colour changed might not be easy, but whether it's planning ahead or trying a home dye, I thought I'd bring you one of 2021's hottest hair colour trends to consider for the months ahead. More and more people are opting for lower maintenance colours following the events of 2020, so platinum blondes are being replaced with warmer, more natural hues for 2021. Enter 'bronde', a warm tone in between blonde and brunette that will work for most skin tones.
What Is Bronde?
To find out more about the hair trend, I spoke to two of my favourite hairdressers in the business, Josh Wood and Luke Hersheson.
Josh tells me: "Bronde is a way of capturing light strands of hair in medium to dark brunette hair. It does not give a highlighted or stripey effect, it is a seamless way to remain brunette but with natural lighter tones that look like they have been created by the environment."
Luke says: "It's a way of going lighter for brunettes without committing to a definitive colour change and also a way of going darker for blondes without going so dark you cant go back."
Looking for a bronde hair icon? "I think Victoria Beckham does this really well as she has gradually gone lighter without appearing blonde – it's a great way of achieving lightness when you are a dark base," says Luke.
View this post on Instagram
Who Will Bronde Hair Suit?
"It pretty much works on everyone as it's not so extreme," says Luke. "It's a great way of changing up your look without committing to a visit to the salon every couple of months – as it's a change by no more than two or three shades, you can let it blend away as its grows or maintain it. You don't become a slave to a salon visit and its subtle enough anyone can take advantage."
Josh says: "Anyone can wear Bronde as long as the hair isn't so dark it is nearly black, it works well on light to medium brunettes."
How Do You Look After Bronde Hair?
"It's important when lightening brown hair to note that the colour may fade so it is good to have a colour correction shampoo or conditioner on hand to banish any unwanted bronze or orange undertones that can quite often appear after lightening dark hair," says Josh. "Violet or blue shampoos and conditioners help to keep bronde looking natural." Check out Josh's haircare here.
"I love the Kerastase Chromatique range as it locks in the colour and stops fading. I also love the Kerastase Lumiere range which is specifically made for blondes and gets rid of any brassy tones that appear over time," says Luke.
Find out more about Luke's work here, and Josh's here. Thank you both!
READ NEXT: How To Get Voluminous Hair At Home | Winter Hair Health
© Wendy Rowe. All Rights Reserved.