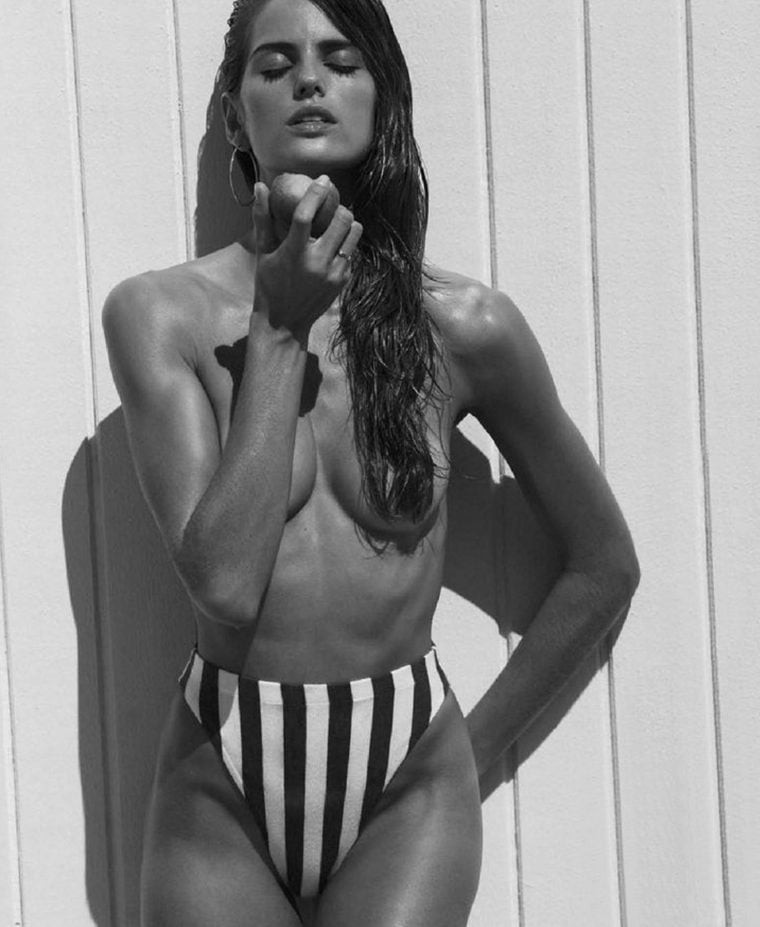 When it comes to Sun Protection, I always need to ensure I've got it all covered at work. I'm often working away on location – sometimes it's an exotic location abroad somewhere where it's super hot – but also, sometimes I'll be in cooler places where the conditions are deceptive and the skin is still at risk of burning. I always put sun protection on myself – and my models if I'm working on location, and I carry products for post sun exposure too.
THIS POST CONTAINS AFFILIATE LINKS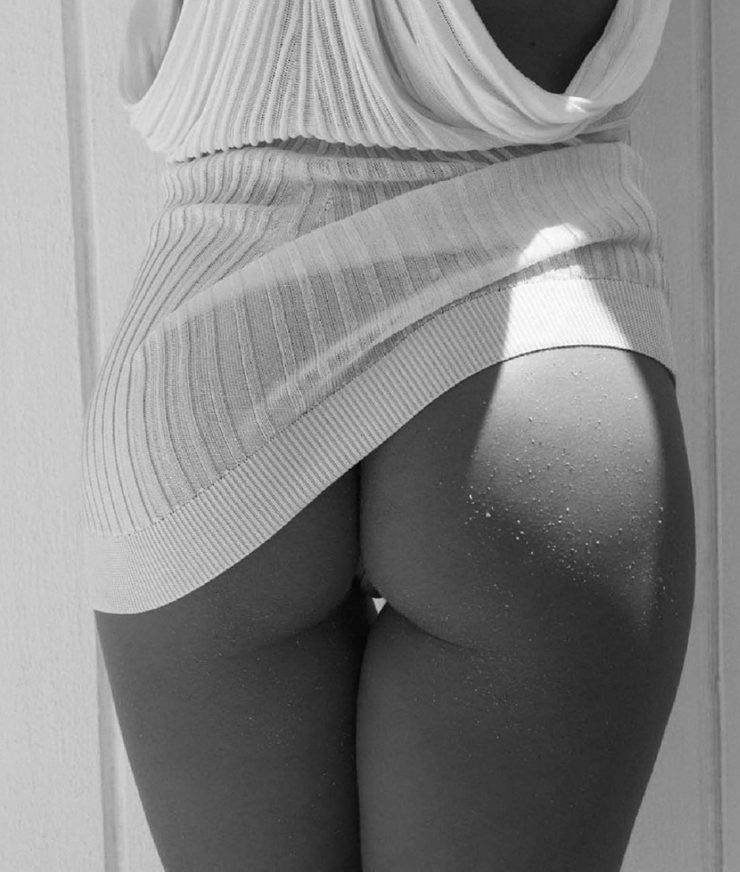 Sun Prep
If you're going away this summer, and you're starting your summer holiday prep, then try Decleor Aromessence Solaire Tan Activator Oil Serum. I swear by their dry body oil normally, but this Solaire Body Oil contains a blend of 100% natural ingredients such as Camomile, Geranium and Buriti and Carrot Essential Oils, which help to prepare the skin for sun exposure by boosting melanin production, as well as natural SPF, Rice Essential Oil, and nourishing Macadamia Essential Oil.
Sun Protection
These are some of my trusted favourites when it comes to Sun Protection: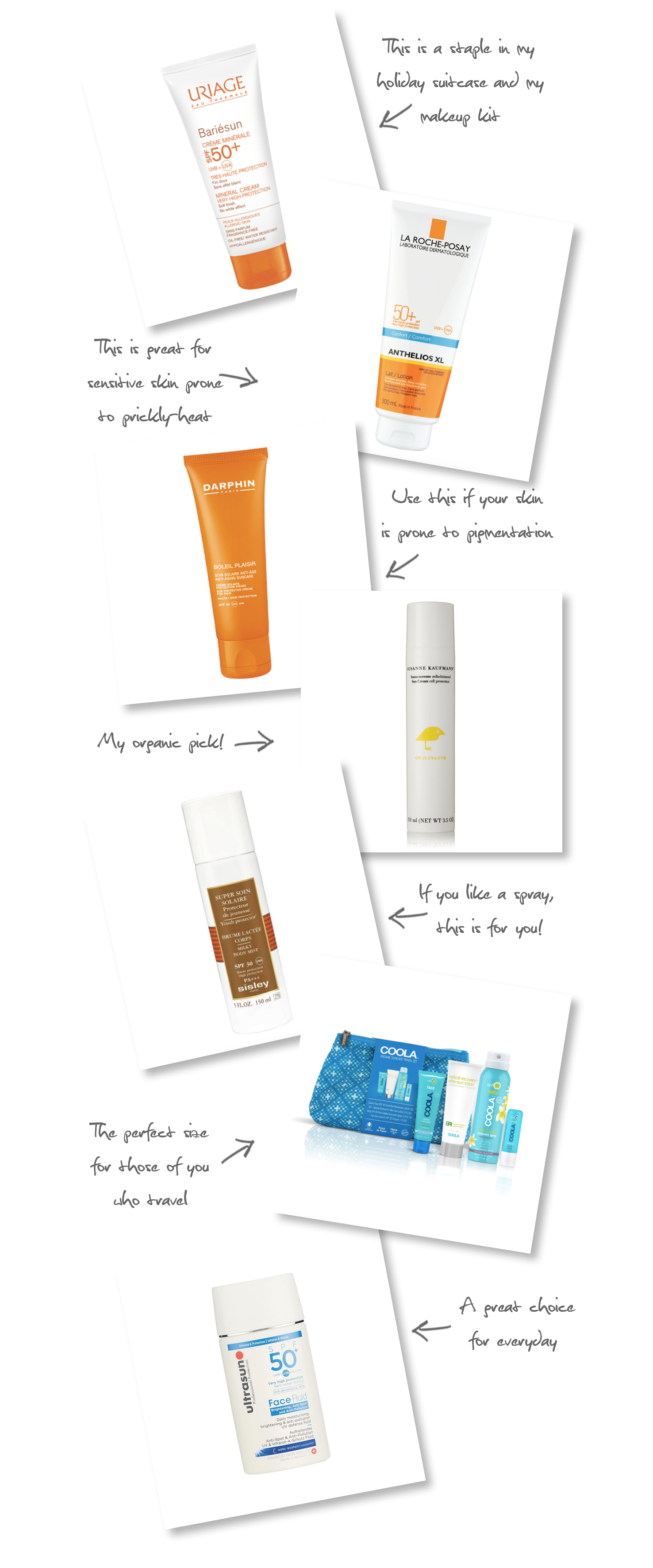 I've used Uriage Sun Protection myself for years now, it's a brand I discovered when I lived in Paris and its been a staple in my holiday suitcase and my makeup kit ever since. This new anti allergy product is great for dry, delicate and intolerant skin types. It's water resistant, but not greasy and provides a very high level of protection against UVA and UVB rays.
This sunscreen is great for skin that is sensitive and prone to prickly-heat. It's moisturising on the skin, but has a velvet finish rather than being greasy, which is better if I need to apply it on location underneath makeup. It contains SPF 50+ UVA and UVB broad-spectrum protection and unlike a lot of sun creams, it doesn't make the skin look white.
If your skin is prone to pigmentation, then this Sun Protection from Darphin is great. It contains UVA and UVB protection as well as hyaluronic acid, Karanja Oil and Brazilian Algae to keep your skin protected and youthful at the same time.
It's hard to find organic, more natural sun protection that has UVA and UVB protection, but this water resistant sun cream from Susanne Kaufmann is great. It contains organic ingredients native to Austria's Bregenzer Forest, including Jojoba Oil and Balloon Vine Oil that help to nourish and take down any inflammation in the skin at the same time as offering protection from the suns rays.
If you like a spray, then this Sisley Milky Body Mist is amazing. It provides UVA and UVB protection at the same time as hydrating and strengthening the skin. It keeps the skin soft, supple and safe.
If you're only taking hand luggage with you this summer, or you're tight on space, then this travel set from organic brand Coola, is great. It contains travel sized versions of their Body SPF 30 Piña Colada Sunscreen Spray, their Environmental Repair Plus Radical Recovery After-Sun Lotion, and their Classic Face SPF 30 Cucumber Moisturizer, as well as their Liplux SPF 30 Original lip protection stick.
This new UltraSun face fluid not only provides incredibly high UV protection, it also has brightening properties, and an additional environmental aggressor shield. The anti-pollution properties make it a great choice for everyday city wear, so this isn't just one for your summer holidays.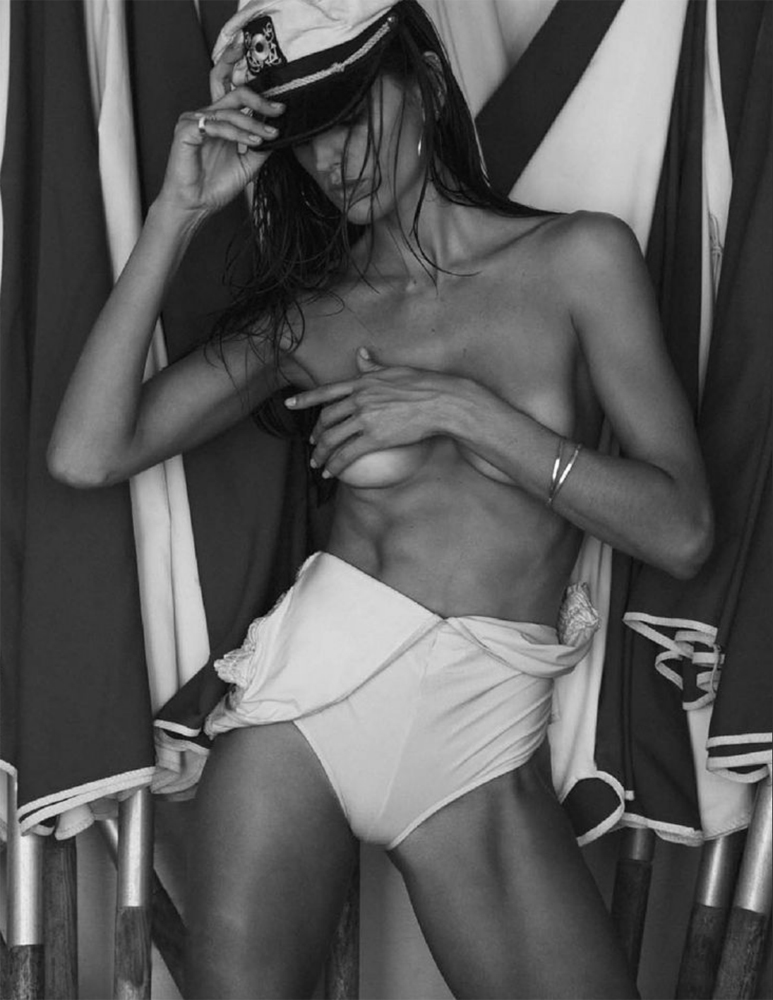 Skin Repair
If you do happen to have a flare up or suffer from any burn or irritation in the sun, then try Biafine.
This French Pharmacy favourite is a topical non-steroidal medication famous backstage with Makeup Artists for healing burns fast. It has a herbal base which hydrates skin tissue, and heals the skin. It's been used for years in hospitals as on people suffering with severe burns, as well as on patients recovering from laser peels or post-radiation burns. It's an amazing skin fixer to add into your travel bag.
Or you could try the first product Decleor actually ever launched, their Prolagene Gel which is a staple for me. It's perfect for helping repair damaged skin at the deepest level at the same time as firming and toning – a must-have for post-sun.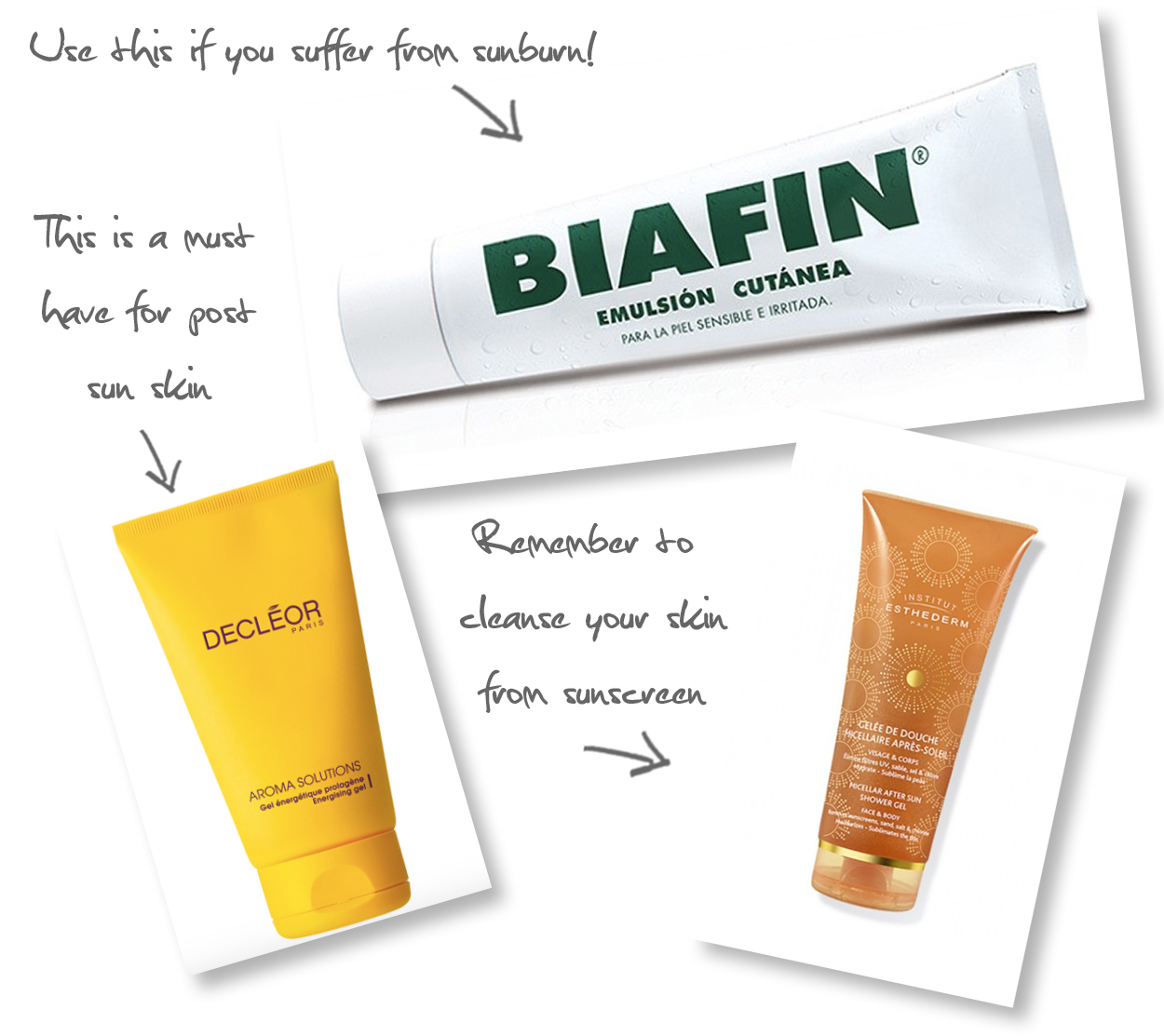 Sunscreen Cleanser
A lot of high protection sunscreens are thick and contain artificial ingredients necessary to properly filter the suns harmful rays and offer protection. If you've been wearing sun protection, then it's really important to ensure you remove it properly – as well as all of the chlorine, sand and salt that collects on the skin on a typical holiday.
Institut Esthederm have brought out a new Micellar After Sun Face and Body Wash specifically designed to cleanse the skin from sunscreen – it is super gentle and moisturising on the skin. It contains ingredients that help to calm and nourish the skin whilst effectively cleansing away any residue.
READ NEXT: Best Bronzers | Best BB Creams 
© Wendy Rowe. All Rights Reserved.