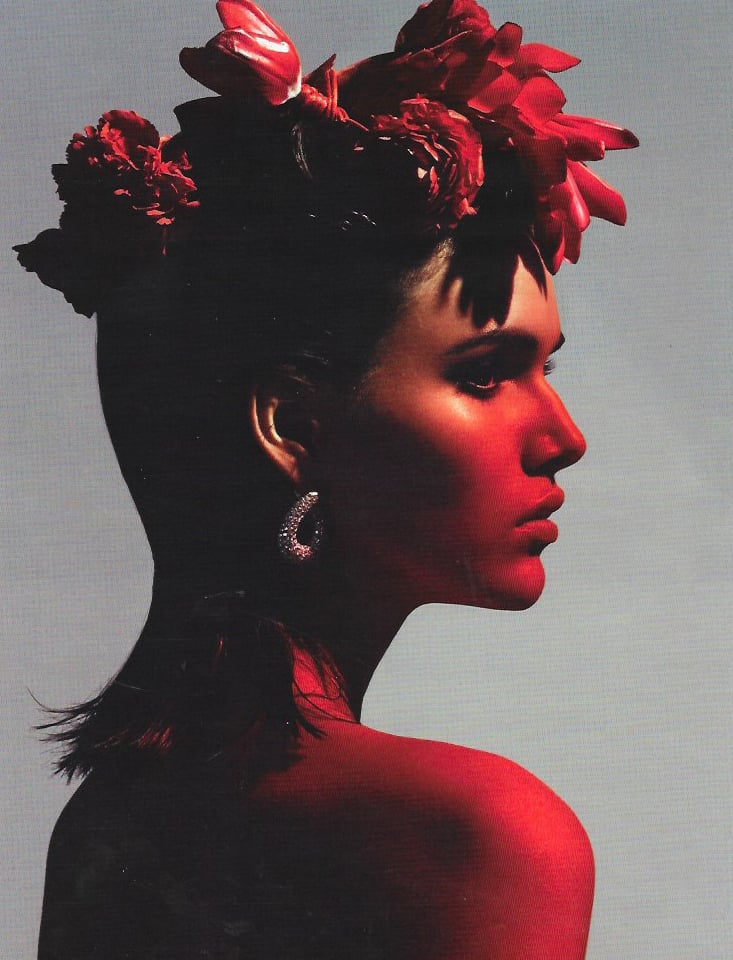 Everyone wants to look brighter, fresher, younger, and more flawless and if you can do that with a quick 15 minutes under a magic light, then all the better!
Where to go?
In London, I swear by Sarah Chapman. I almost don't want to tell everyone in case it becomes harder to nip in for a quick 30-minute treatment under the LED light for just £70. You see instant results so it's absolutely perfect for before a big event (or if you just need a quick pick me up). The therapy uses red LED light to rejuvenate and heal the skin, boosting collagen at the same time for a youthful glow, whilst the blue LED light is anti-bacterial and wards off breakouts (perfect for acne prone skin). It's totally non invasive, so you nip out in a lunch break and be back at your desk without anyone knowing in no time at all.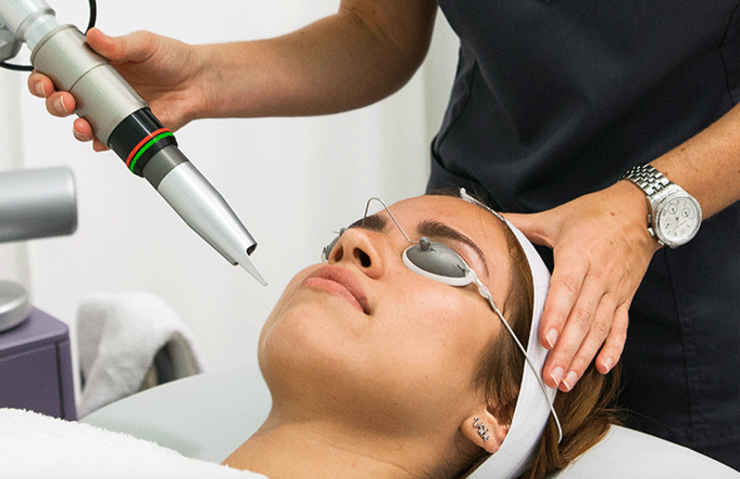 For anyone new to light therapy, then go to Skin Laundry's Light Bar in Liberty. Skin Laundry are so confident in the results from their 15 minute non-invasive light therapy treatment, that your first session is actually free. The YAG laser element in their treatment vaporises dirt and dead skin in the dermal layer before the light therapy is applied, which effectively removes bacteria to purify the skin as well as brightening & tightening it to give you a gorgeous, youthful glow. Available to book in bundles once you're hooked, the long term benefits you can expect to see after continued use, include a reduction in fine lines, fewer breakouts, more even skin texture and repair of sun damage and early signs of ageing – you can also use Skin Laundry's light therapy to treat the neck and chest as well as the face.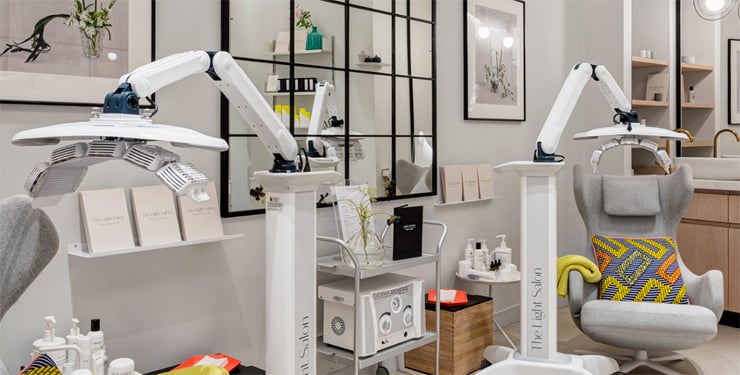 If you're after express results in 15 minutes, then head to the Light Salon in Harvey Nichols. The Light Salon has a range of options available depending on your concern – their yellow light works to hydrate, plump and brighten the skin and their blue light is deep cleansing and anti-bacterial to help keep breakouts at bay. The Light Salon's Ultimate Rejuvenation Package (yes please!) includes 10 express LED treatments – perfect to get your skin looking glowing, blemish free and youthful in the total time of just over 2 hours.
In New York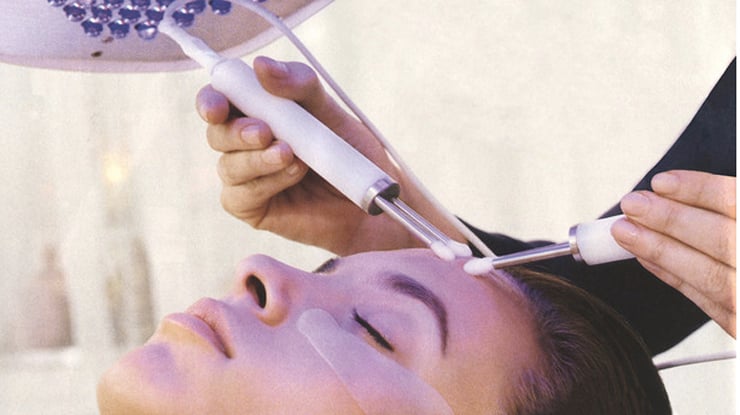 Tracie Martyn in New York offers her own light therapy using a purple ray. Tracie's therapy combines both red and blue light therapy resulting in a unique and bespoke purple ray, which she treats the skin with using diodes for deep penetration and ultimate skin boosting results. It is reparative, regenerating and anti-ageing at the same time as being intensely anti-bacterial and purifying, working to ward off the first signs of blemishes before they appear.
At Home Option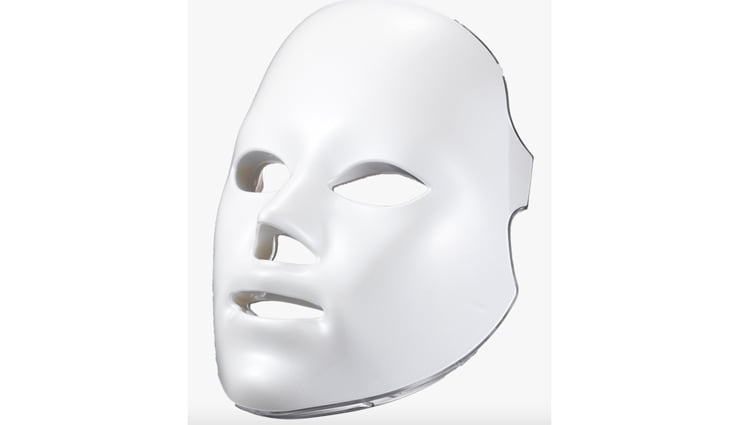 It's not cheap, but Shani Darden's Deesse Premium LED Mask comes highly recommended for daily, 20 minute usage. It works to reduce fine lines as well as healing, improving collagen in the skin and killing bacteria at the same time, this at home LED light mask treatment is the ultimate investment for die hard light therapy fans. Perfect for using in the comfort of your own home for a quick fix, you can keep that flawless glow to your skin whenever you need it.
Travel Option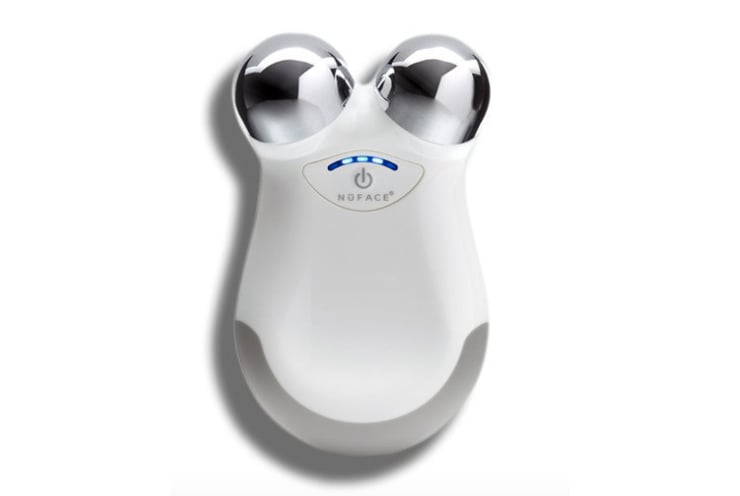 For the most compact, portable option, NuFace's travel friendly mini is great for topping up or taking away with you. Great if you're going to be travelling and have a big event coming up. Not quite as powerful as the salon options, the NuFace is still able to deliver visible results and you can use for as little as 5 minutes a day if you're in a rush.
© Wendy Rowe. All Rights Reserved.