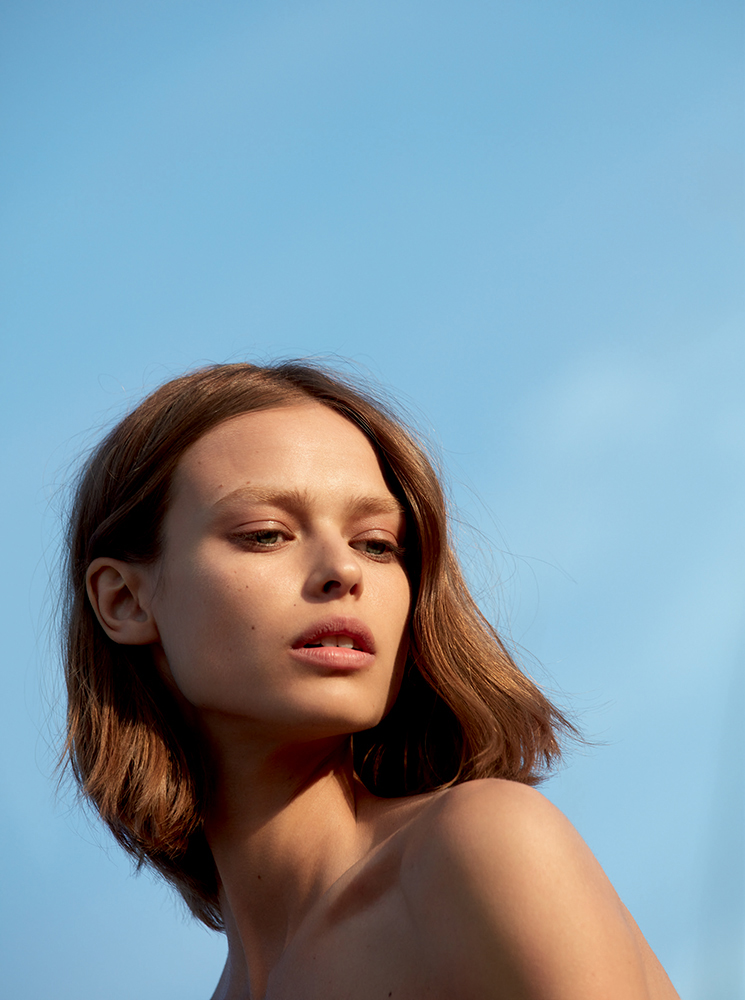 I love jetting off on holiday – but the plane ride can be seriously hard on skin. Planes have a seriously low level of humidity (around 20 per cent compared to a 'normal' level of 40 to 70). This can lead to severe dehydration and in turn dry, flaky skin, which means moisturising is paramount when it comes to your in-flight beauty regime. You should also make sure you're drinking plenty of water, so take a large bottle with you, and say 'yes' every time you're offered. Your lips will also dry out, so make sure you've got a hydrating lip balm in your beauty bag, too. You shouldn't forget your sunscreen either. Not only might you need a top-up before you get your hands on your case, but if you're in the window seat, your closer proximity to the sun means you're more at risk of being burnt. Yes, really!
THIS POST CONTAINS AFFILIATE LINKS
Here are a few of my flight beauty essentials…







Manuka Doctor Apiclear Balancing Micellar Cleansing Pads
The first thing you should do on the plane is thoroughly cleanse your face. These micellar cleansing pads are great for a deep cleanse on the move.
Sarah Chapman Liquid Facial D-Stress
Water sprays can actually further dehydrate your skin on a plane during the evaporation, so switch your water mist for Sarah Chapman's super-active Facial D-Stress, which will give the same cooling mist but also target dehydration directly while smoothing and plumping skin so you'll arrive looking and feeling fresh.
Shiseido Expert Sun Ageing Protection Lotion SPF30 100ml
If you've bagged a window seat, be sure to top up your sunscreen before you fly, and again when you land. This Shiseido option will be a great choice poolside, too.
Sarah Chapman Skinesis Dynamic Defence Anti-Ageing Day Cream SPF 15
Once you've cleansed, fight dehydration with your favourite moisturiser. My in-flight essential is Sarah Chapman's Day Cream, which is in a handy 40ml size.
La Mer The Lip Balm
This brilliant little lip balm will keep your lips in tip top condition, and can be used on other problem areas like elbows and knuckles to prevent dryness.
Tisserand Happy Vibes Pulse Point Rollerball
For an in-flight aromatherapy pick-me-up, reach for this blend of zesty Lemon Tea Tree, refreshing Bergamot and cheering Nutmeg essential oils.
Skinade 30 Day Holiday Edition
I am a big fan of collagen drinks, and I love Skinade for an everyday skin pick-me-up. In this holiday edition pack, you'll find 10 individual 15ml travel sachets for your hand luggage alongside 20 150ml bottles for your case, perfect for travelling with.
MORE: In-flight beauty routine
© Wendy Rowe. All Rights Reserved.