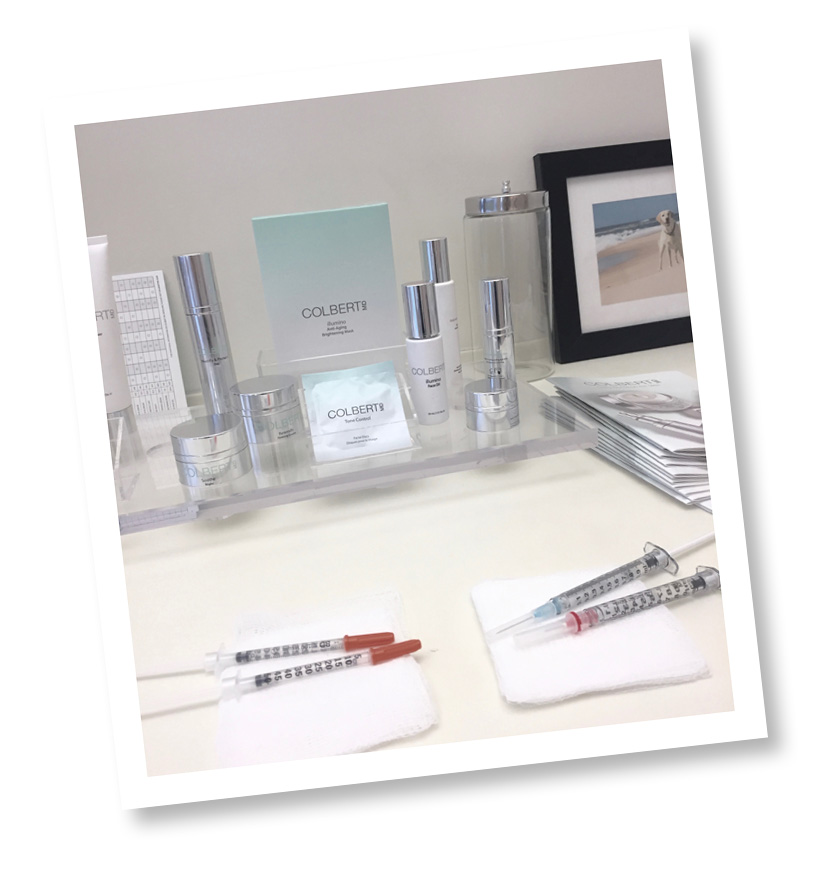 I'm obsessed with amazing skin and how to get it. I love to share skin tips backstage and I always want to know about the latest developments first: who are the best specialists, what are the newest breakthrough technologies and what is the best skincare out there! Needless to say, whenever I see someone with amazing, fresh looking skin, I want to know what it is they're doing!
Recently, I've kept hearing the same name whispered behind the scenes: Dr. David Colbert. I'm not into frozen, fake looking skin – I like skin to look real – fresh, glowing and natural. I'd been told that Dr. Colbert was a master with laser technology, using lasers to tighten, brighten – and generally boost the skin's "pizzazz" but with no downtime. Intrigued, I went along to find out more for myself.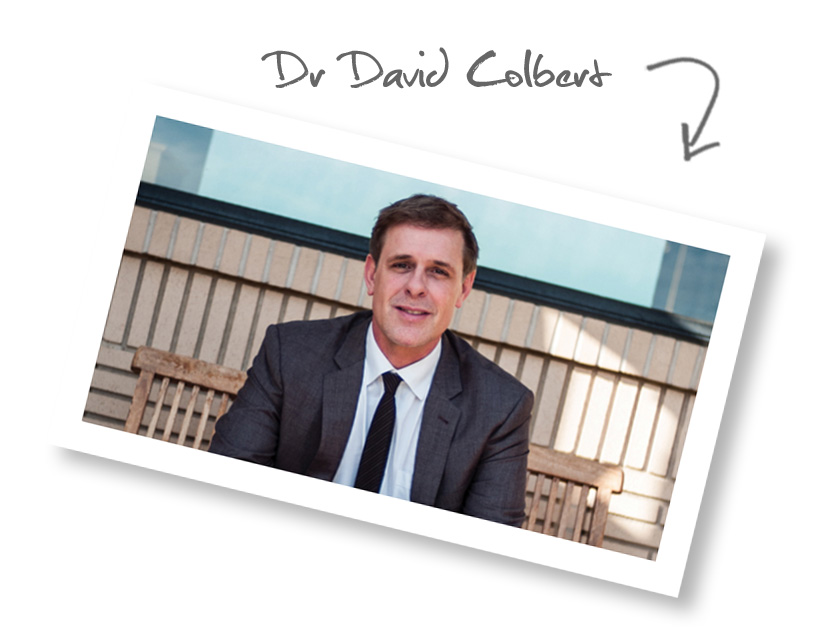 WHO IS DR. DAVID COLBERT?
Dr. Colbert is a really personable, interesting man and I could have just stayed in his practice chatting all day! Originally from the MidWest, Dr. Colbert moved to Chicago and actually finished a degree in Russian, Italian and French (which included Renaissance Study and Dance), before turning his hand to medicine. Phew!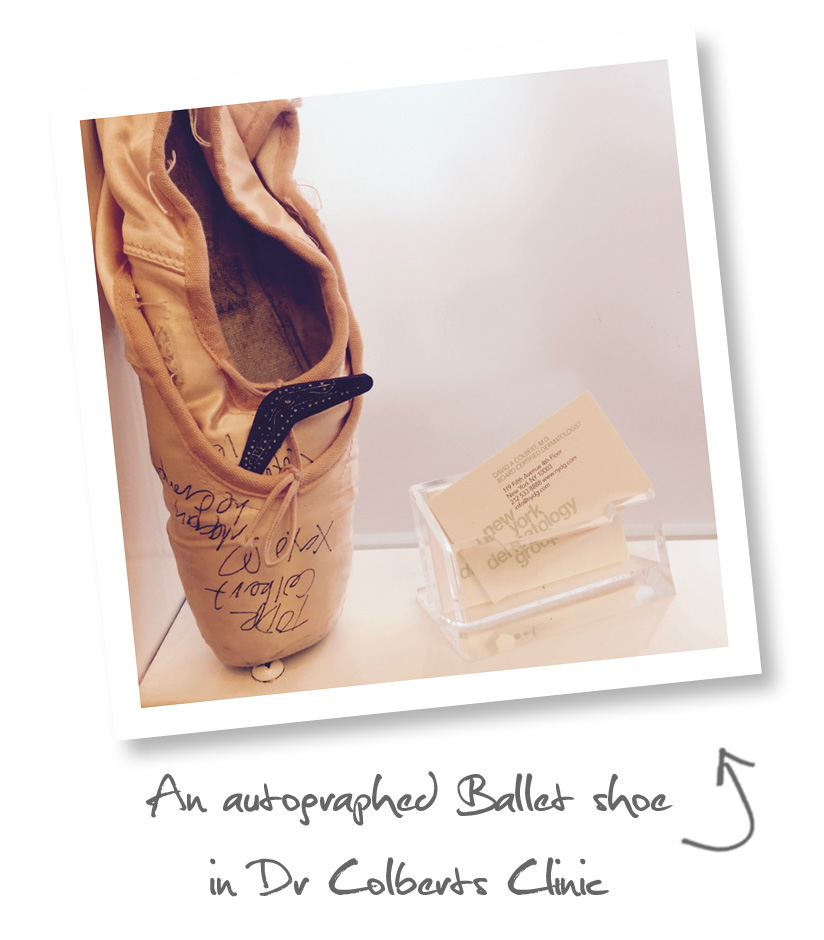 Starting off his medicine degree in New York, Dr. Colbert moved to Northern France for 2 years as part of his studies, which is where he first became interested in Dermatology. At the time, he tells me that Dermatology was well regarded in France, but that it wasn't really a "thing" in the US at the time. He goes on to explain that the perception of Dermatology changed very quickly in the US moving on in leaps and bounds from the 70's and 80's, with so many different areas you can specialise in within the field. By the time Dr. Colbert had finished his medicine and dermatology programme, it was actually the number 1 specialisation.
Now based in his private practice in New York where he's been since 1995, Dr. Colbert is the founder of the New York Dermatology Group, where he is Head Physician. The New York Dermatology Group is widely recognised as one of the best cosmetic dermatologist practices in the city, which carries only FDA-approved lasers and other advanced medical technologies, offering procedures from result-oriented skin care to body contouring.
WHAT IS HIS APPROACH?
Dr. Colbert's approach is borne out of his genuine love and a vision for treating the skin with his passion for "celebrating the past, revealing the future" at the forefront. It's not about being radical. His philosophy is to treat the skin in a safe, scientific way to ward off the signs of ageing without being extreme, so that his patient looks like the best possible version of themselves.
His passion is for laser technology and he tells me that there is a laser for everything! One for muscle tightening, one for brightening and evening the skin, one for hydrating, one for reducing redness – basically, whatever your concern is, Dr. Colbert probably has a laser for it!
Lasers, unlike more extreme anti-ageing treatments and injectables, has no downtime and is much more gentle on the skin. Dr Colbert focuses on renewing and repairing the skin, which is the ethos of his infamous Triad Facial and Runway Facial treatments.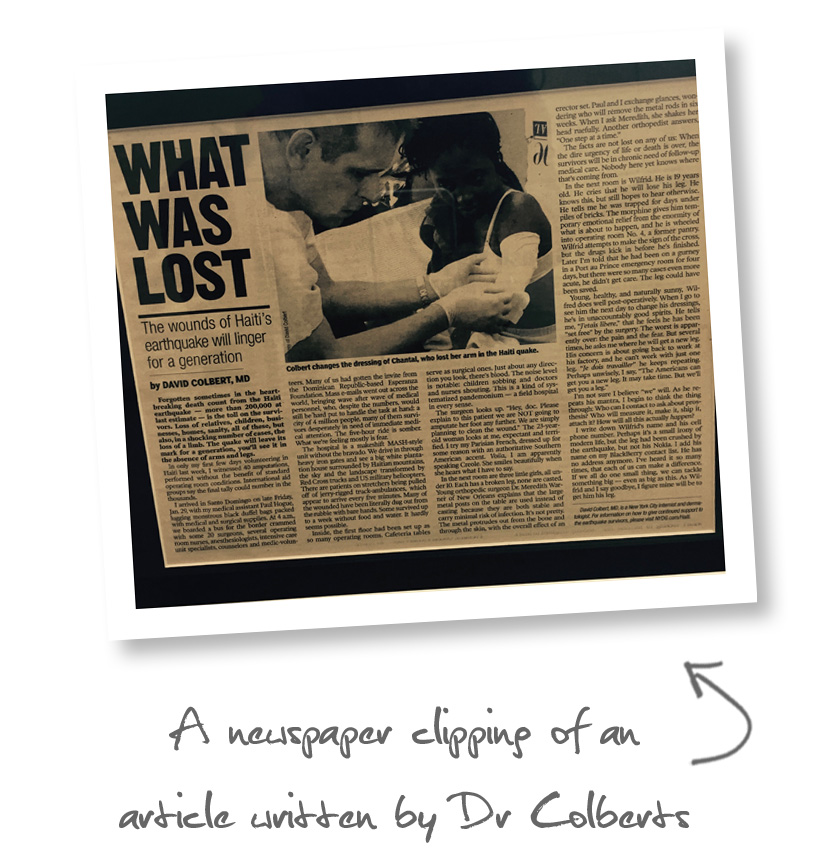 WHO ARE FANS?
With a cult following amongst the most gorgeous A-list stars, Dr. Colbert has lots of experience in the magazine and movie industry, especially popular with those who want to look after themselves, but using a scientific, well informed and sensible approach.
Dr. Colbert explains that Actors really like his treatments, because they need to look good, but they still need to be able to retain their sense of expression and remain natural looking – something he tells me that is "really not about injectables".
His popularity in Hollywood, he explains, fast developed after her consulted on the set of the movie, Salt, with Angelina Jolie.
"Angelina was having to wear really harsh prosthetics made from rubber and held on using glues for long days on set – and so I made up a soothing cream for her, which contained powerful natural anti inflammatory ingredients".
Word travels fast when there's a new super powered healing cream in town and so before long, Dr. Colbert found himself mixing up endless batches of this special cream to give out to all of the famous faces who had got wind of it!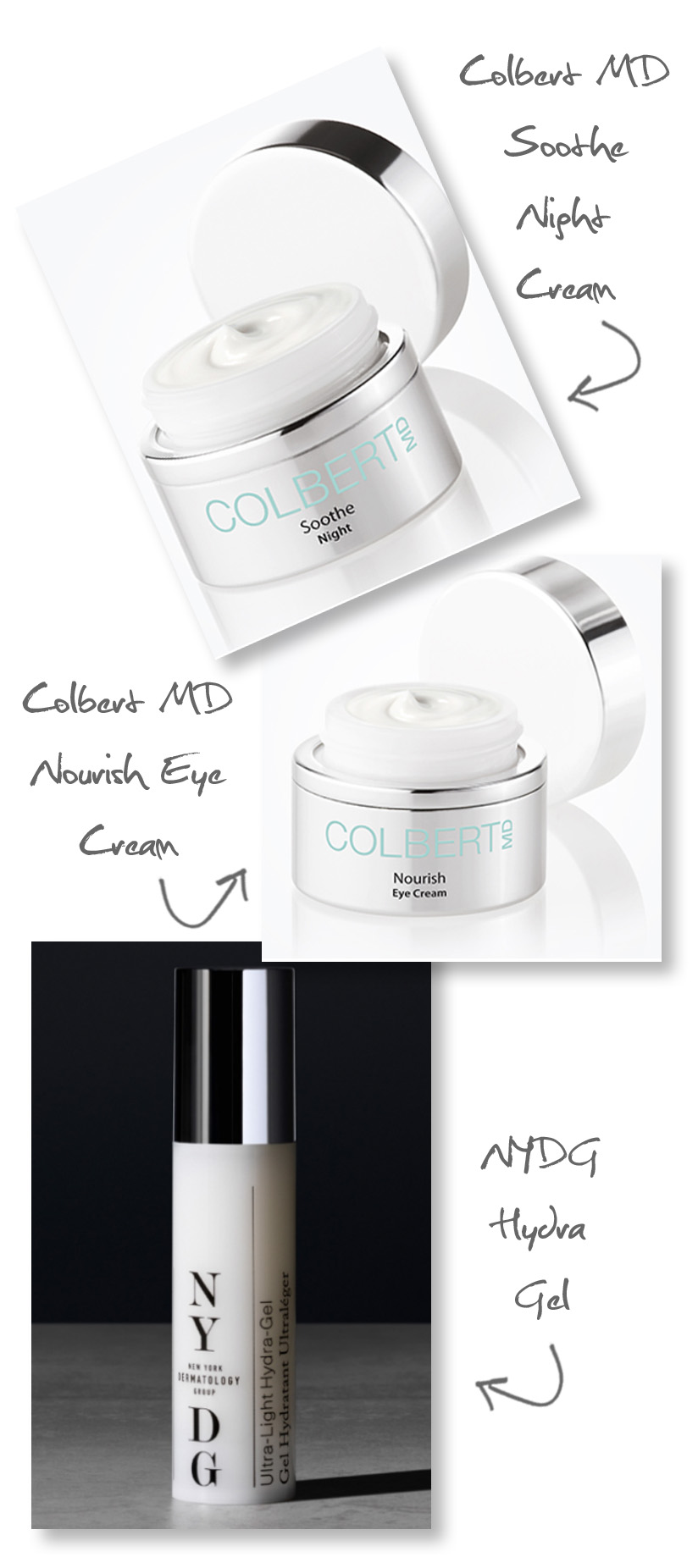 GET YOUR OWN A-LIST SKIN AT HOME
Dr. Colbert couldn't keep mixing up batches of his secret skin healing potion forever, so Colbert MD was eventually born 6 years ago now and has a loyal following of devotees, so the good news is that you can get hold of his magic youth potion yourself now too. Hooray!
The line was developed out of the same philosophy and techniques as his Triad Facial, working right at the dermal layer of the skin (the bit where the repair actually happens), with a level of potency that is able to nurture and restore the skin to look the best it can.
Colbert MD's products contain cells that have been grown in test tubes and the range is based on the idea of creating daily nutrition for the skin. The idea was to create products that each actually do something, so the product names are all verbs, making it clear what they each do.
His latest revolutionary skincare line, NYDG, is formulated for busy modern lifestyles and specifically work to address the increase in skin sensitivity – something that Dr. Colbert explains is becoming more and more common, often brought about by the use of very aggressive products, exposure to pollution and sun as well as the general result of an unhealthy lifestyle.
The products in the new NYDG range contain high levels of antioxidants as well as broad spectrum, chemical free SPF30 and are formulated without Parabens, Methylisothiozolinone, PABA, Oxybenzone, Octinoxate, Mineral Oil, Sulphates, Gluten, nor Animal Testing.
© Wendy Rowe. All Rights Reserved.