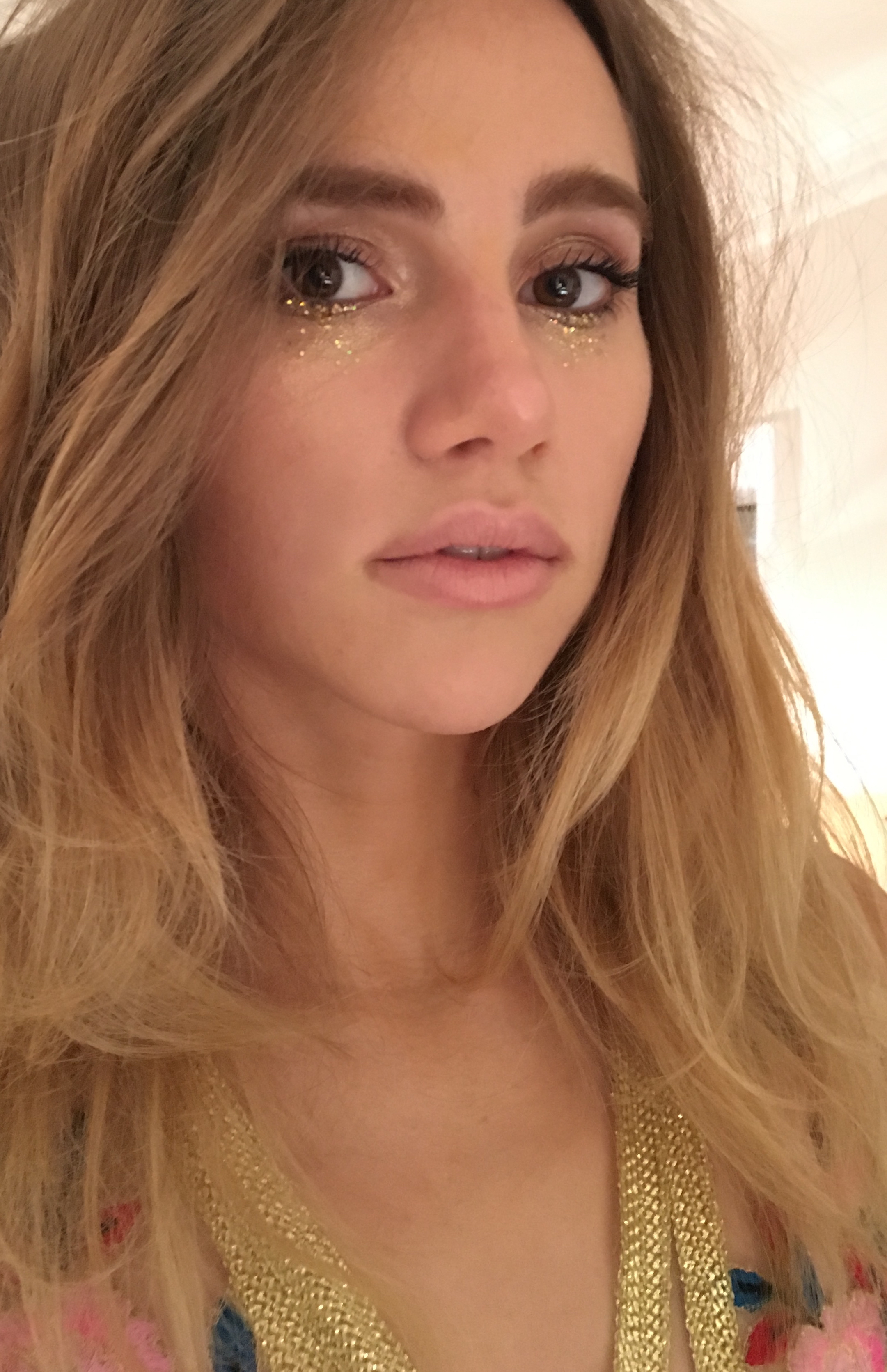 Hair and makeup should always compliment the clothes. Suki's dress (by Reem Acra) was very pretty, so to keep the look cool, young and beautiful the makeup needed to be fresh.
Five easy stages to achieve Suki's look:
You may not have noticed this but I actually lightened Suki's eyebrows to open the face. I then used Burberry's Fresh Glow Foundation and Burberry Fresh Glow Golden Radiance to create a luminous base for the makeup.
To enhance Suki's natural bone structure, I used my backstage hero product; Burberry Contour Pen in Medium, underneath the cheekbones, around the forehead and underneath the jaw-line, as well around the eye socket, blending well with a brush for subtle definition. And super secret tip – I also used this around the lip line.
I applied Burberry Sheer Concealer around the eye area, and used Cashmere Concealer for extra coverage. I added lashes, contoured the eye with natural tones and applied gold eyeliner.
For a cooler fun factor – because makeup should be fun – we added some gold glitter under the eye, like a tear drop. It wasn't massively obvious but it added to the look. Tip – Don't be too precise with the glitter, it should be a little bit organic and achievable, you can do this with lots of different colours. Apply it directly onto the foundation using your finger, or a gel, there are lots of options on the market. I think this will be a trend for Spring Summer.
I kept the lips nude, using Kevyn Aucoin's Lip Liner in Medium to softly perfect the lip shape, before using Bobbi Brown lipstick in Uber Beige to fill them in.
---
Key product list:
Burberry Fresh Glow Foundation
Burberry Fresh Glow Luminous Fluid Base
Burberry Fresh Glow Highlighting Luminous Pen
Gold glitter and glitter glue (special mix)
Bobbi Brown Uber Beige Lipstick
READ NEXT: Ruby Rose at the Met Ball
© Wendy Rowe. All Rights Reserved.