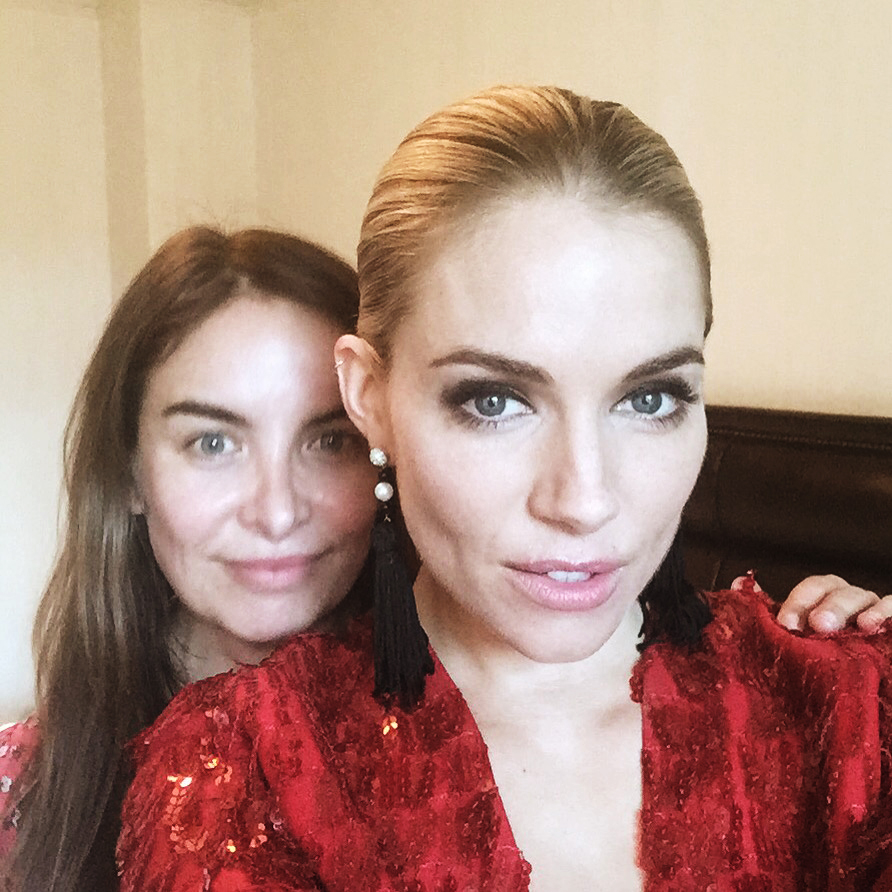 With the theme in mind I created a look for Sienna that was a modern take on Chinese animation. I wanted to create an illusion of a larger, rounder eye shape and as a subtle effect I drew on shadows of her lower lashes to play with the roundness of the eye. To compliment this I gave her golden glowing skin.
You can see how I achieved this in my tutorial for Burberry
Be the first to know…
Not all the products I used are on the market. There will be an exciting launch of new products in September! Stay Tuned…
READ NEXT: Sienna at the Met Ball 2018 | Exclusive Interview with Sienna Miller
© Wendy Rowe. All Rights Reserved.