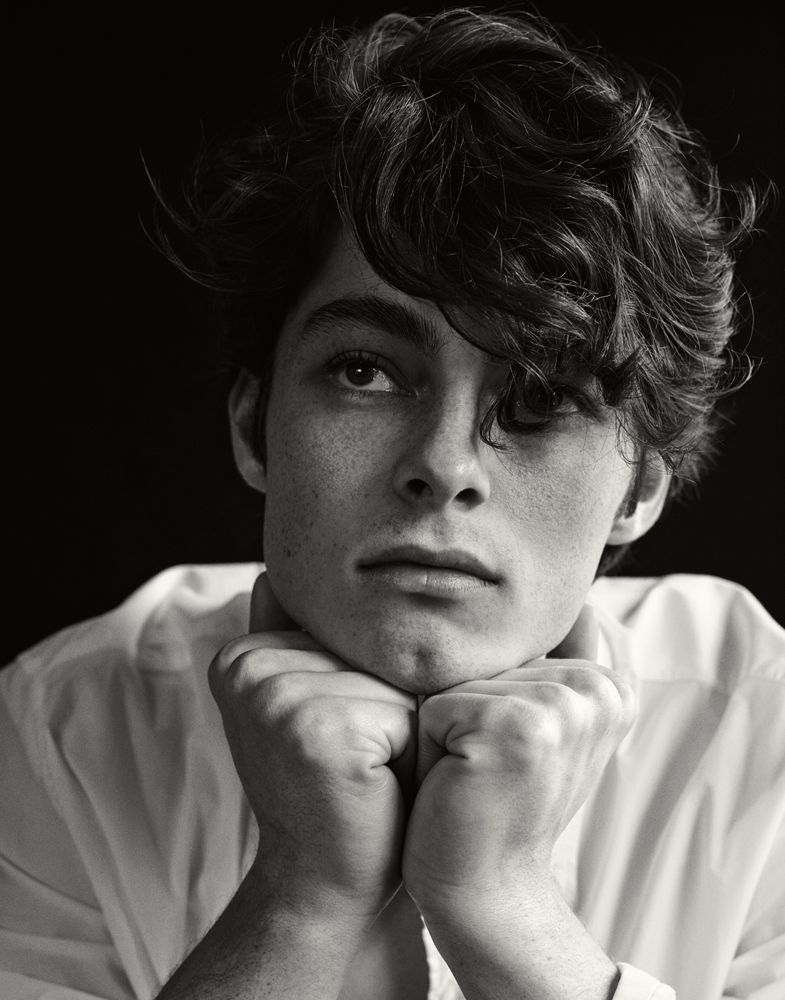 We live in turbulent times, both politically, ecologically and, some would say, culturally. But even in times of war cosmetics have played a significant role. Take the red lipstick worn during World War II, by women who believed it was their patriotic duty to look as glamorous as the stars of the silver screen, and we can see a need for polish even throughout the most troubled periods of our history. So, what about makeup for men?
View this post on Instagram
In 2020 our battles are still many but an interesting recent shift on the cultural barometer is a new and significant rise in makeup for men. So why is this so-called revolution in male cosmetics happening now? Jake Xu, Co-Founder of Shakeup Cosmetics explains: "There are two main factors; 1) Pop culture and TV shows such as Love Island, TOWIE and RuPaul's Drag Race have helped break down gender stereotypes, have challenged toxic masculinity and removed the stigma around men using cosmetic products. 2) Movements like #metoo stir up conversations about what it means to be a man and to be 'masculine' in this day and age. Modern men do not relate or associate themselves to the mentality, lifestyle or standards of a certain stereotype. We are now about living our own truth and expressing our masculinity in our own way whilst feeling confident and self-assured in our own skin."
If the definition of masculinity has been challenged in a way it has never been before can we perhaps blame social media for feeding an innate message towards men that encourages them to look overly perfected, even 'fake', just like their, mostly female, Instagram sexbot counterparts—a horrid look that offers a skewed and warped ideal of femininity? I mean, who are these nouveau narcissists? Wendy Rowe explains: "Men can be a lot more flamboyant with makeup today and I think we are a lot more accepting of men wearing cosmetics due to social media."
View this post on Instagram
Indeed, the number of male beauty bloggers on YouTube is also growing in which stars such as Jefree Star (16million Instagram followers), James Charles (18million Instagram followers) and Manny Guitierrez (4million IG followers) evaluate cosmetics, provide makeup tutorials and advertise products. But talking of social media in general, is men's makeup just another excuse for the millennial ego to scream, "HELLO! What about me? Me? ME!".
Is such focus on male vanity a mere phase or trend? I am often oblivious to the whims and shifts of change. I am indeed a man and I have my own history with makeup. I was born too late to join the peacock parading, heavily painted Essex boys of New Romantic London and The Blitz Club but my needs were never about accentuating what I already had, they were more about covering up, especially as acne ravaged me for most of my teens and twenties. Wendy agrees: "Men have always worn makeup, from the Renaissance period to 80's New Romantic, I just think that now there are more options for it to be a lot less detectable."
I've come a long way since I made myself look like a cast member of Cats with my Guerlain Terracotta Pour Homme bronzer and Custom-blend powder from Prescriptives but as brands from Tom Ford to Chanel and YSL now create exclusive makeup ranges for men and forecasters predict one in four men will use some type of makeup in five years from now, Rowe concludes: "In the future I think we will see a lot more brands targeting men as well as women for their cosmetic needs. Because let's face it, just because something is marketed towards a specific gender who's to say that's the only way it can be used makeup is for everyone because it is all about self-expression, and as a makeup artist there are no rules!!" And I'll be right there. Front of the queue. Ready for battle.
Thank you Karl! Also check out @sallyoneill1 and @jamie_grooming on instagram. And stay tuned for Karl's next post where he rounds up some of the best makeup products for men…
READ NEXT: Extreme Maintenance For Men | Men's Makeup AW20
© Wendy Rowe. All Rights Reserved.