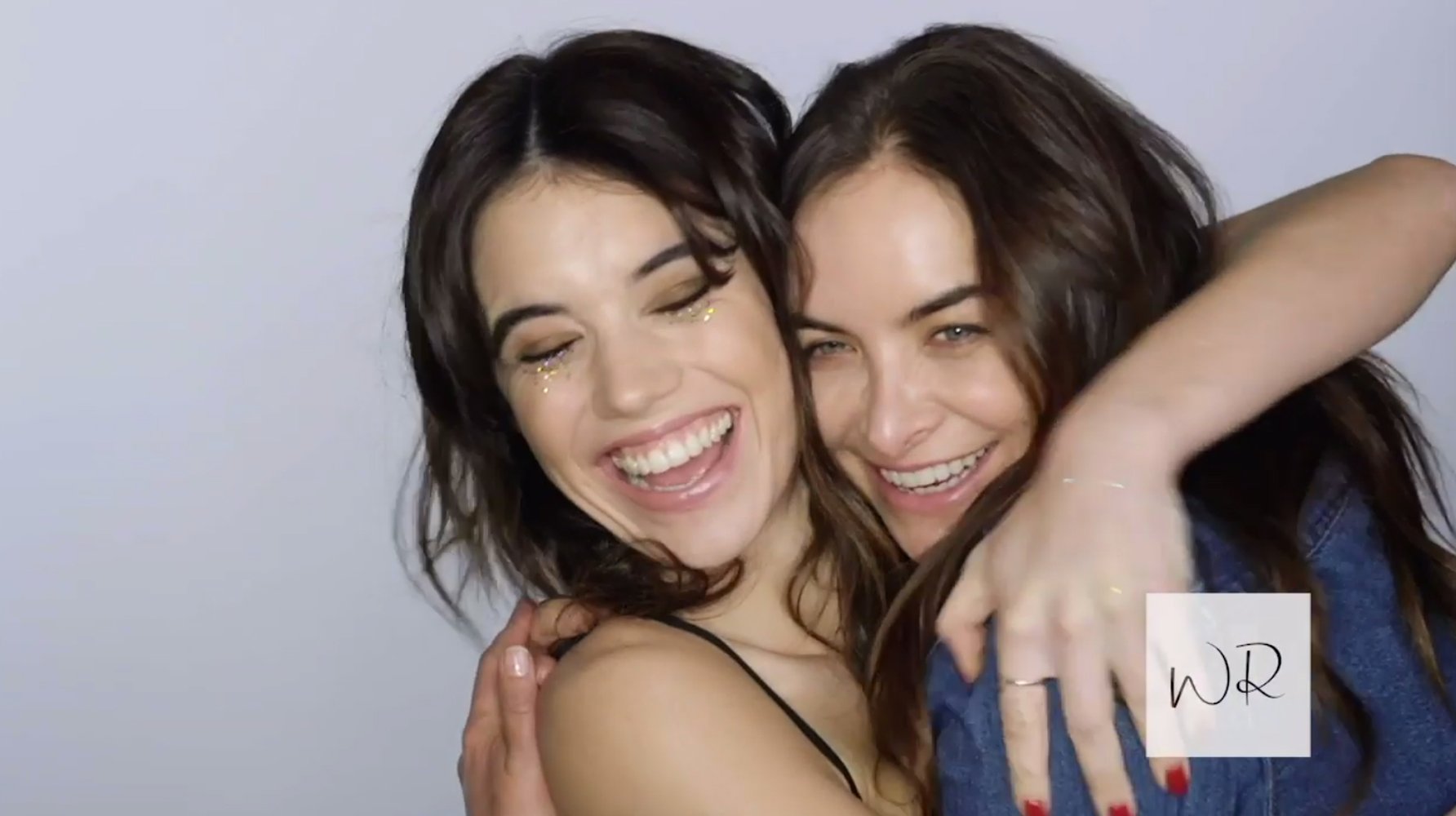 I met actress Gala Gordon on the set of Kids in Love, and we've been great friends ever since. She is such a joy to work with because she lets me try new things with her, she's open to ideas (even when they involve bleaching her eyebrows!). As well as being an actress, Gala is also the co-founder of non-profit theatre company 'Platform Presents', which gives space and support to rising stars in the world of theatre. They put on plays and productions, the last of which ran at the Soho Theatre for six weeks. You should check out their work because they're doing some very cool things for up-and-comers in the industry.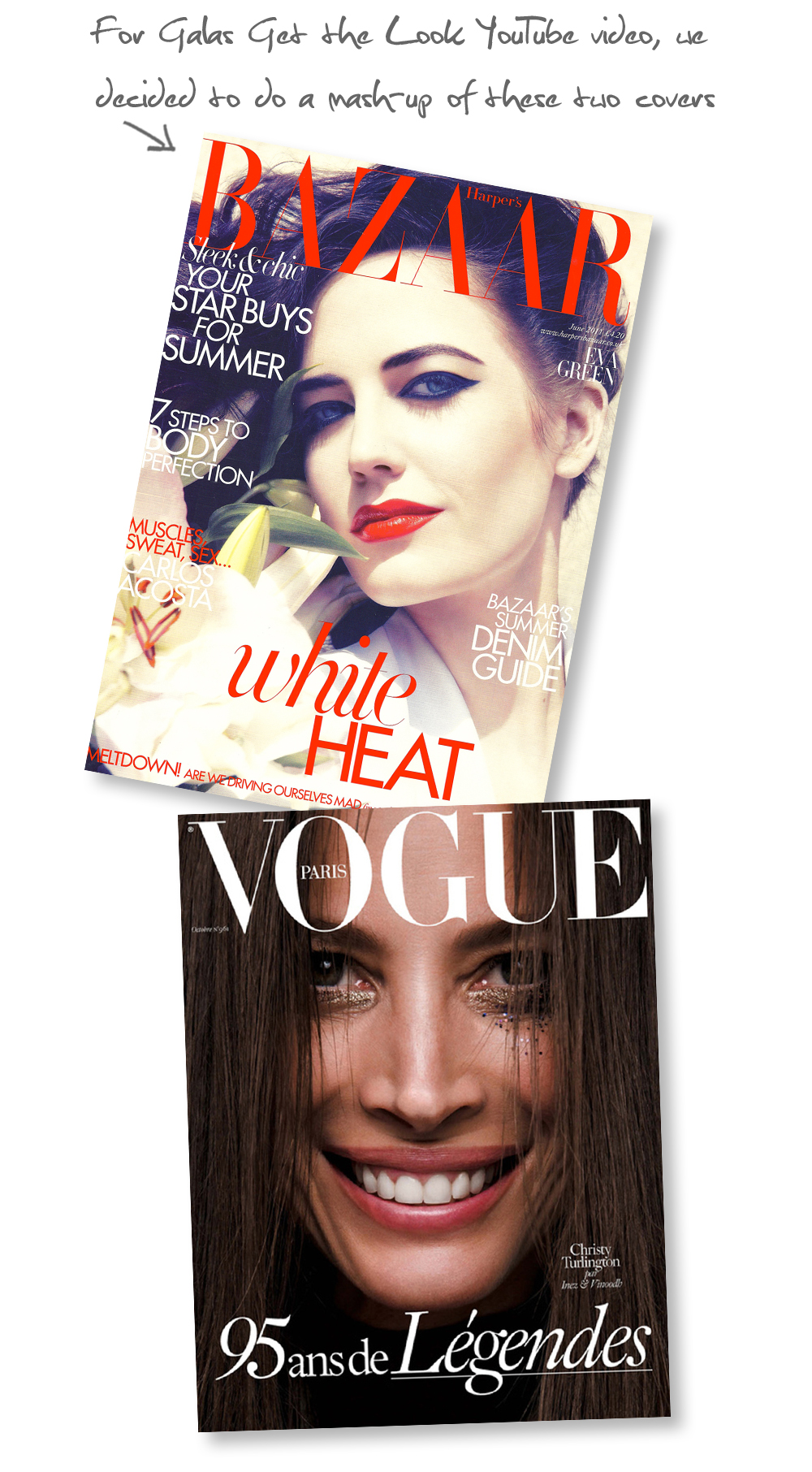 How to Do Perfect Red Lipstick
For her 'Get the Look' YouTube video, we decided to do a mash-up of a Harpers cover of Eva Green and a Christy Turlington French Vogue cover. The first half of the look was all about creating a perfect red lip and then we had some fun with glitter for the eyes! You can watch the full video to see how we created the look, but I thought I'd share my top tips for a flawless red lip here, too.
Remove any dry skin and prep the lip, adding a lip balm but nothing shiny.
I use a little concealer to eradicate any redness around the lip line, as this will also hold the lipstick a lot better.
I prefer a matte lip liner, as it will make sure nothing bleeds. Stretch the side of the face or smile so that you can get a really nice sharp lip line.
Fill the lip in after – the lip liner is the important thing here as it will hold the look together.
I finish by powdering the lips through a tissue to give it extra staying power.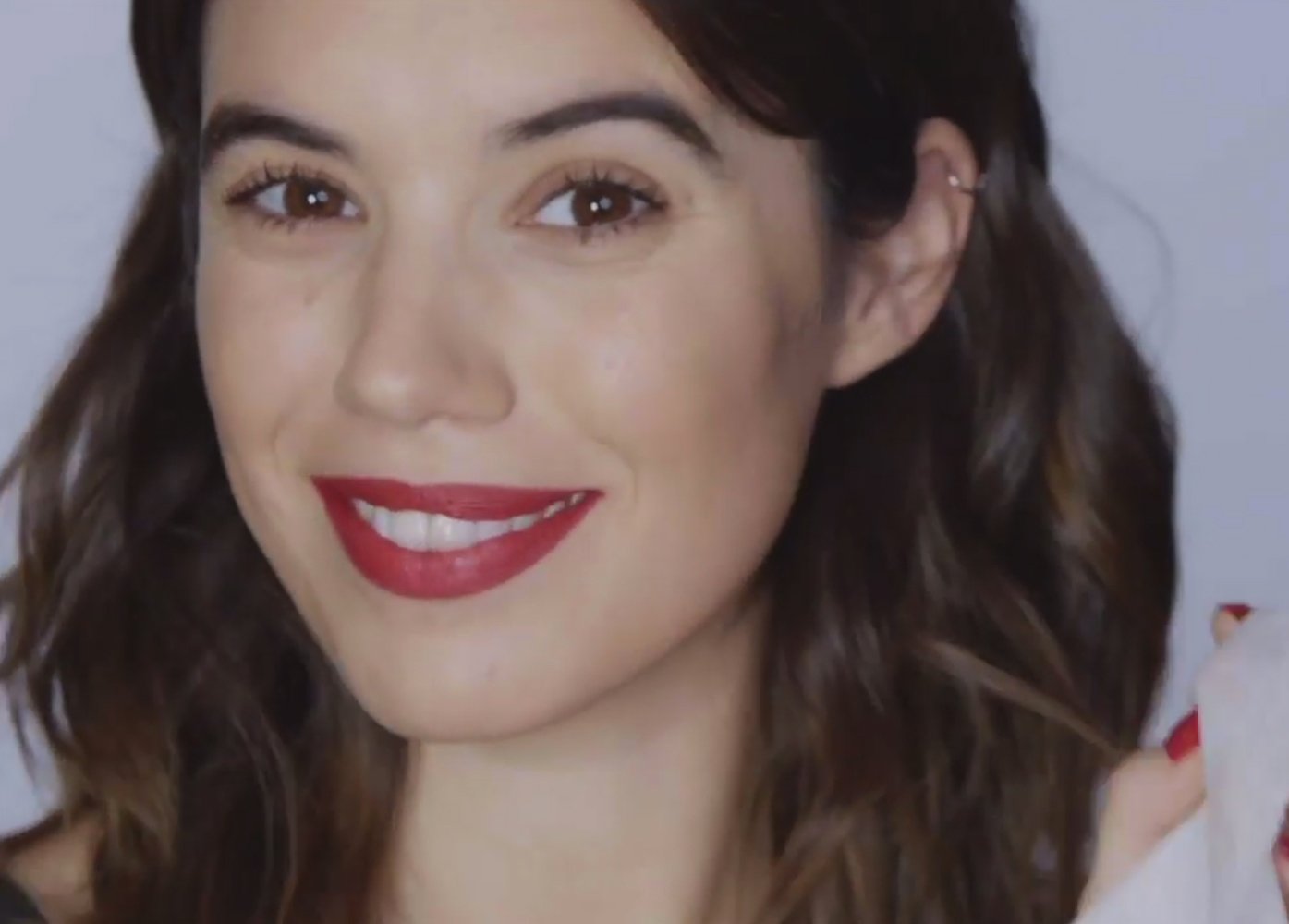 Now check out my video to see how I put this into action on Gala Gordon, and check out the statement glitter eye we made in the second half of the video.
Watch the Full video here
WATCH NEXT: Sienna Miller Interview | Sali Hughes Get the Look
© Wendy Rowe. All Rights Reserved.