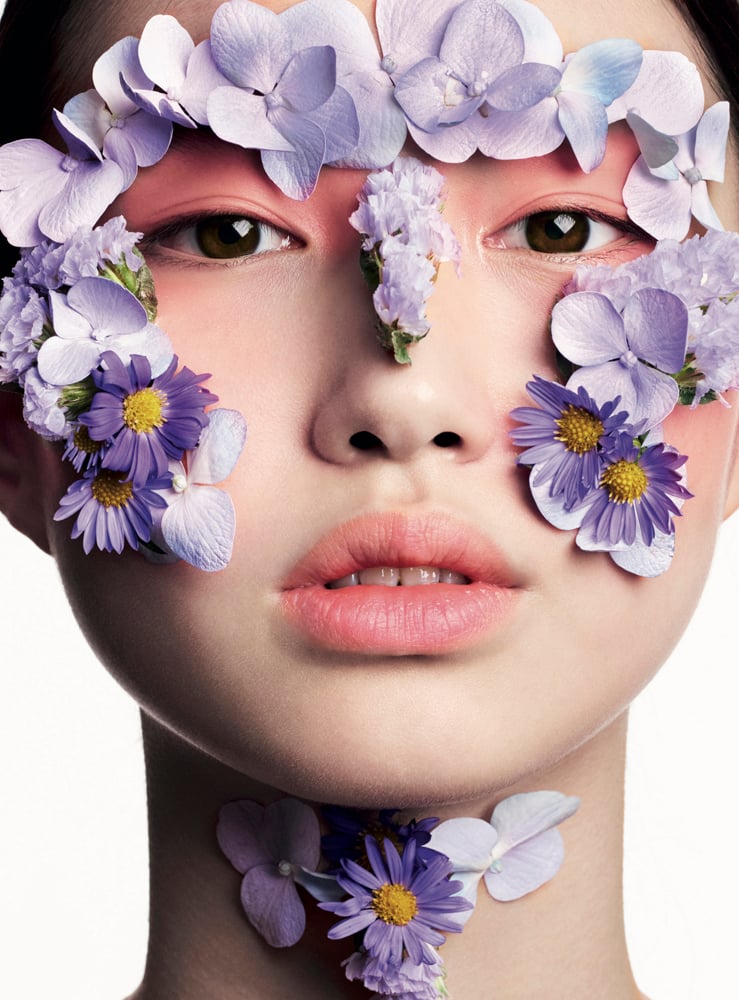 One of my favourite things to do when I'm in London is to get up really early and go down to the flower market. Natural flowers are so inspiring for beauty, which is how the concept for the shoot developed. I set off to the market super early before the shoot and collected armfuls of gorgeous flowers, specifically picking out things with amazing natural form and seamless colour flow to use for the makeup looks.



The looks themselves were really intricate and time consuming to craft – the models were so patient! I made a short film during the shoot to take you behind the scenes and give you a snapshot of how the finished looks developed and came about…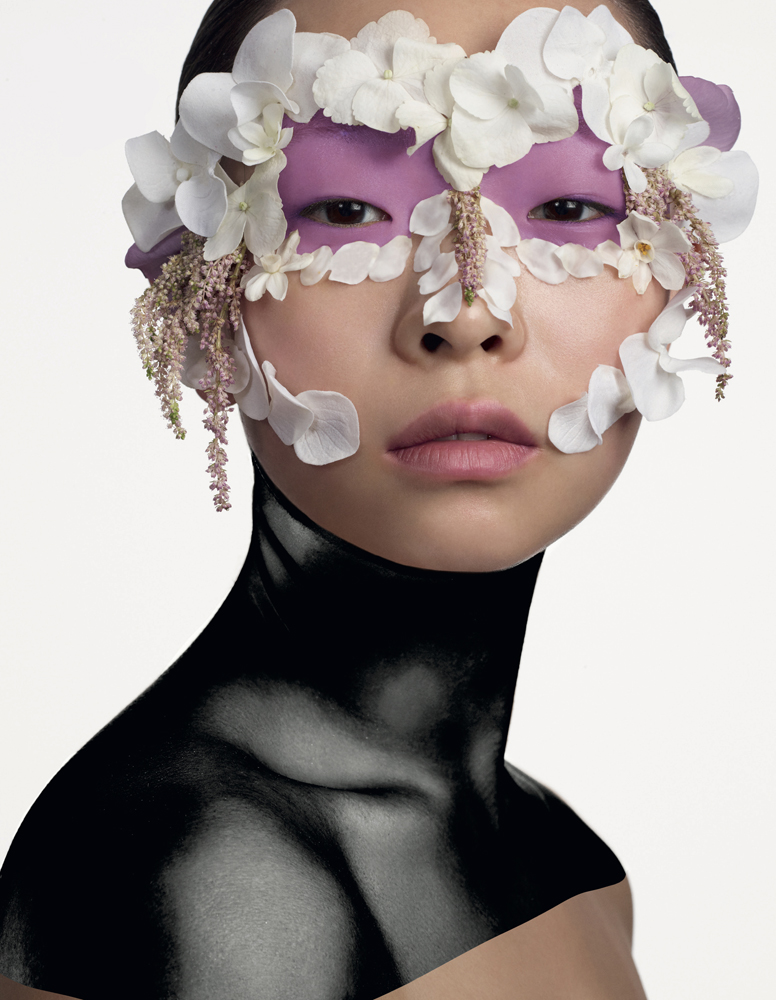 Watch my backstage video here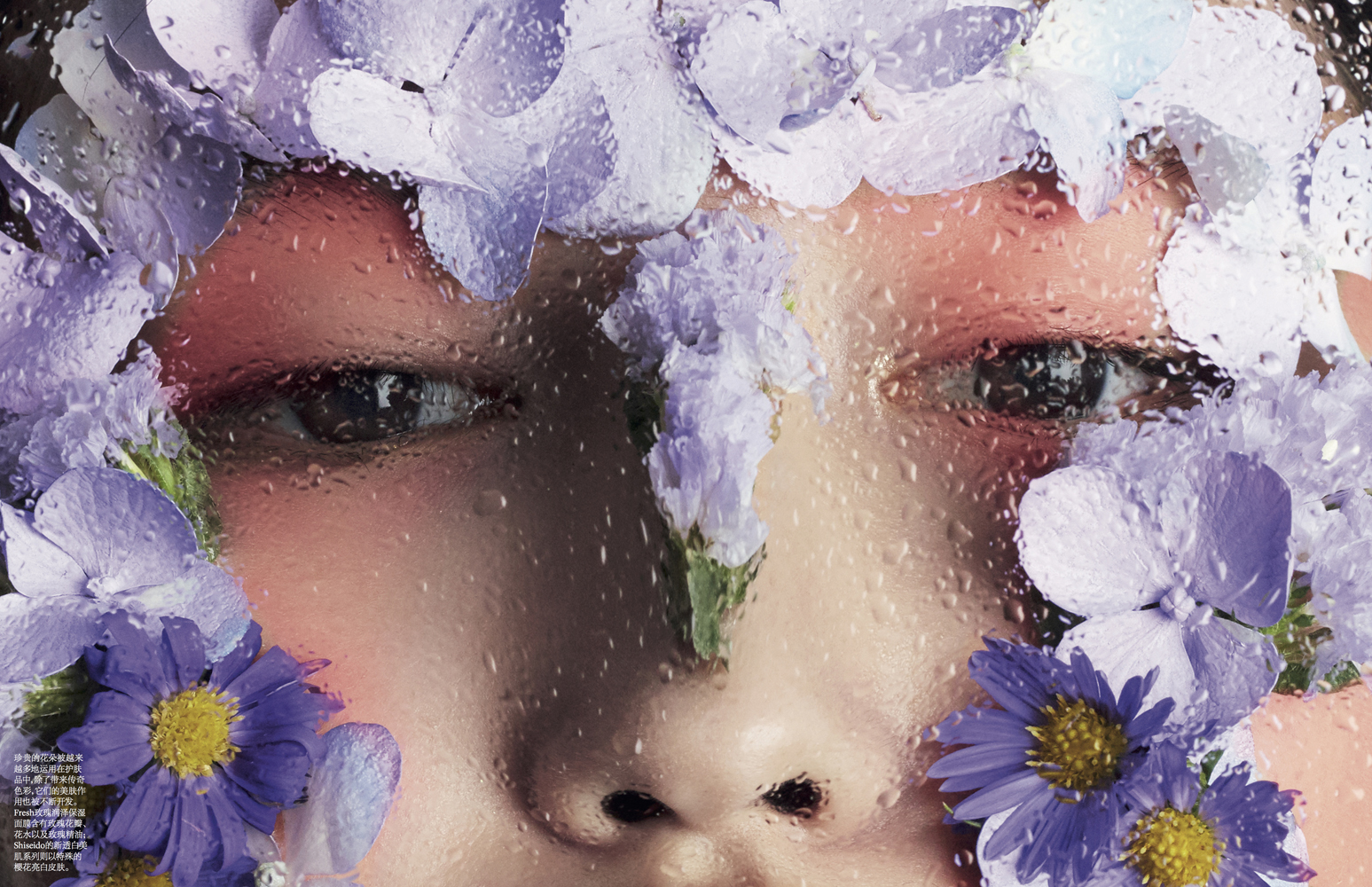 I wanted the makeup to be all about the structure of the face so I painstakingly cut petals to length in order to build them seamlessly into the structure of the models' faces. The face isn't always symmetrical, so I had to pay close attention to which flowers I chose for each look and also where I placed them on the face, so that the natural flow of the flowers remained. I deliberately placed flowers in areas that would enhance the structure of the face, such as the cheekbones, the nose, brows and lashes and also on the bow of the lip and under the chin; areas I'd usually define or apply contour and highlight to.
I used a range of glitters and mixed up custom shades using cream shadows and liners to blend the colours and form of the flowers seamlessly into the girls' faces. I also decided to use body paint on the neck and shoulders of some of the models as a plain backdrop and to really focus attention on the facial structure.
READ NEXT: Fashion Loves Flowers
© Wendy Rowe. All Rights Reserved.