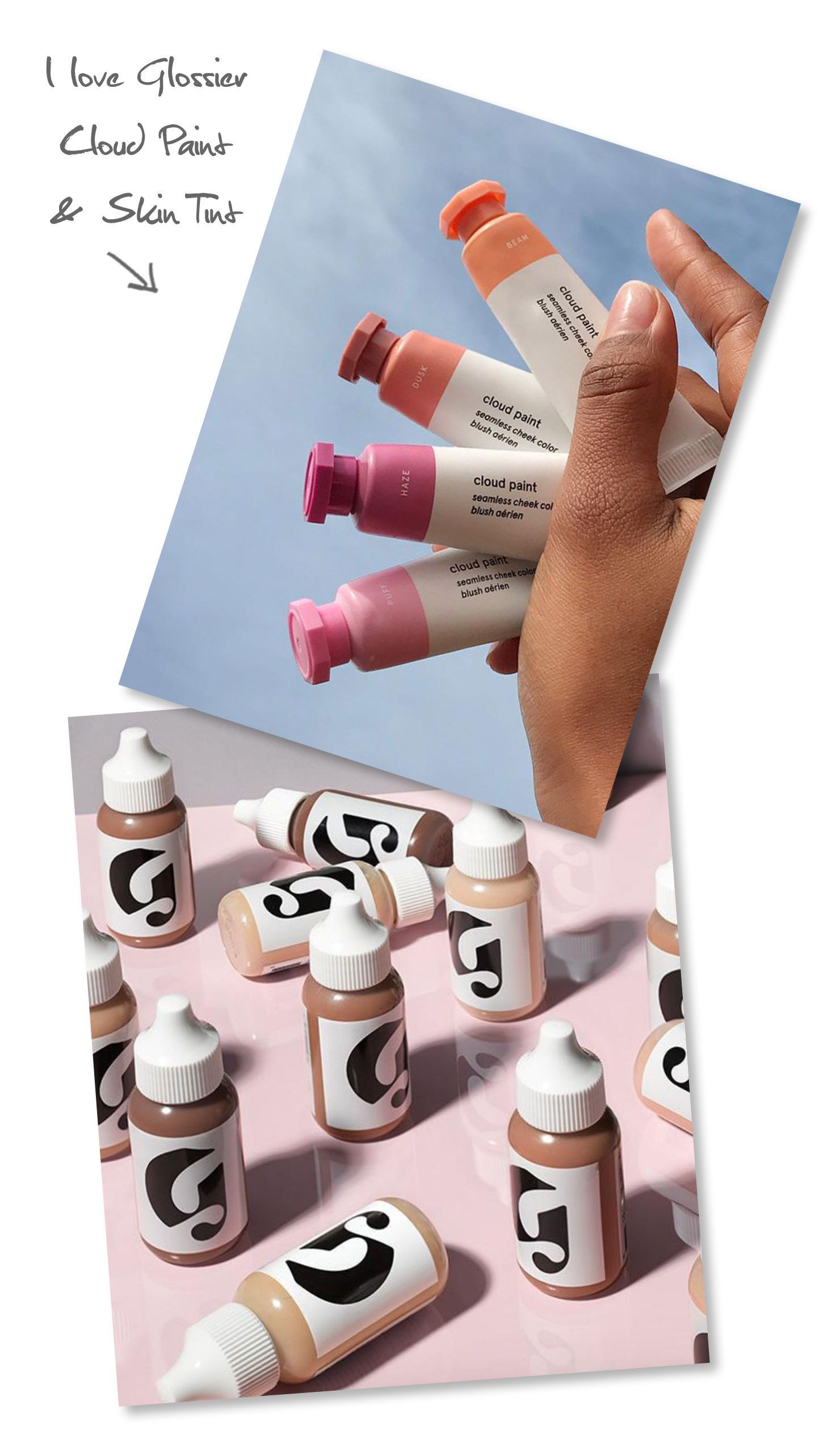 Unless you've been hiding under a rock for a month, you will have heard about Glossier landing in the UK. I've been a big fan of the brand ever since it launched in the US in 2014. Thanks to my regular trips to New York I've never had trouble stocking up, but I was excited to hear that it was launching on UK soil this autumn.
I'm a big admirer of founder Emily Weiss, and when we met recently we chatted about some of my favourite products from the line, and she showed me her lovely new perfume. If you're new to Glossier, try my picks, below, as your introduction…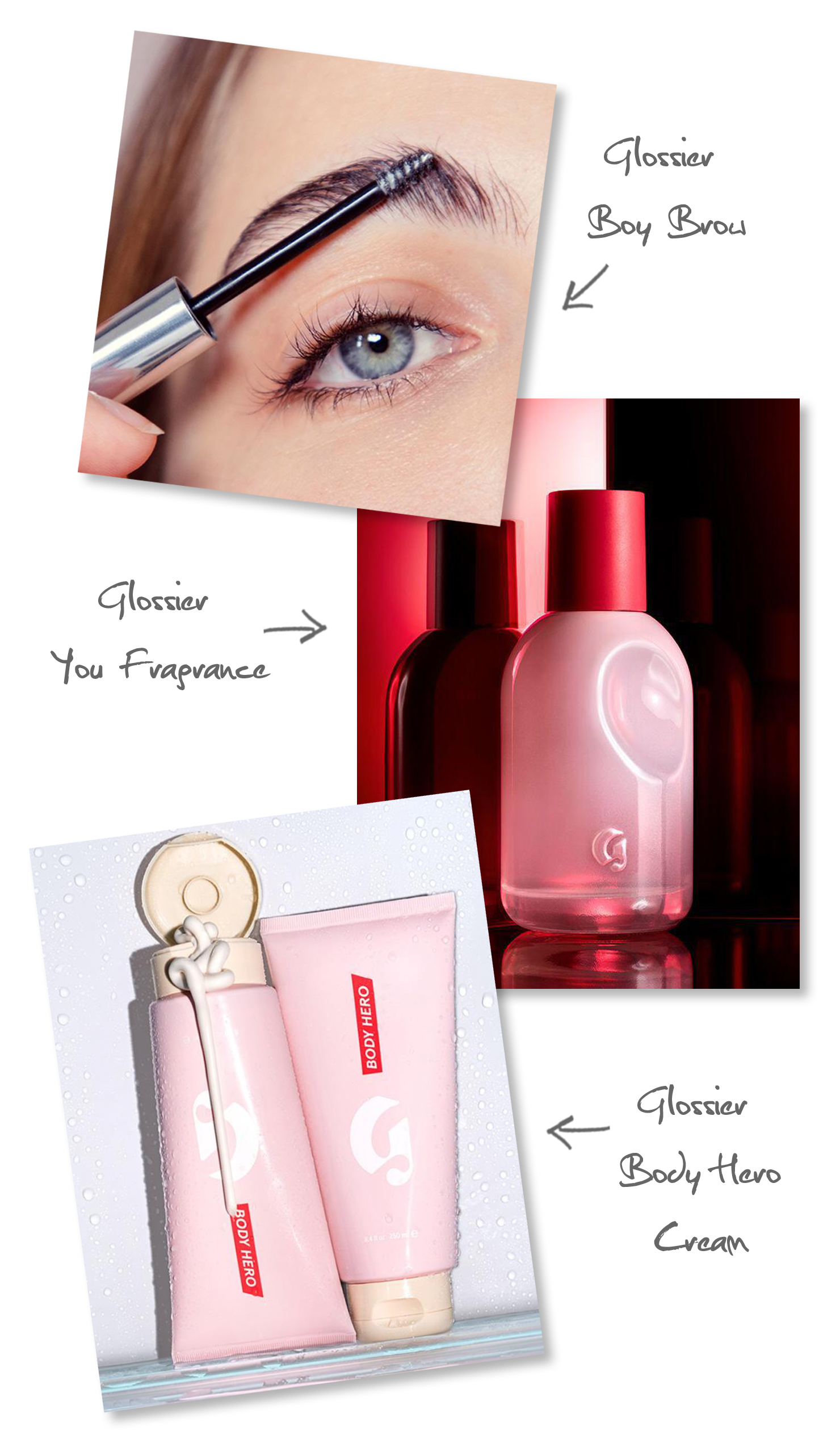 Cool New Brand in Town: Glossier Best Bits
A great choice for beginners and lovers of a fuller brow; it couldn't be easier to thicken and tidy up brows in one sweep with this wax formula, which is available in three shades plus a clear option.
Follow my guide to perfect brows, here
As a fan of barely-there makeup and glowing, nude skin, I'm a big fan of this ultra-fine formula by Glossier. Just enough colour to touch up, not to mask your real skin.
A body hero cream, as well as hydrating skin, it also tightens and smooths, making it a great product to have in my kit for pre-red-carpet or catwalk body touch-ups.
This long-awaited perfume is subtle enough to smell slightly different on everyone. With notes of ambrette, ambrox, musk, iris root and pink pepper, it's heavy on the base notes so it doesn't dry down to smell any differently to when you apply it.
This light gel-cream formula is so easy to use. My favourite shade is Haze, and my top tip is to use it on the lips as a stain, as well as on the cheeks.
© Wendy Rowe. All Rights Reserved.