View this post on Instagram
Dunhill's shows in Paris are always amongst my favourite to be backstage at, and this season was another gorgeous collection from designer Mark Weston. The Dunhill AW20 show inspiration was the London blitz club in the 80s so there was a bit of a punk rock feel. Think Duran Duran but dressed in elegant leather capes and overcoats worn with neck snoods and effortless layering; incredible styling as always by Elliott Smedley. As always, I took a skin-first approach to the look. I created a flawless skin and rather than a lot of makeup, I focused on the lip line by creating a slight shadow around the Cupid's bow to enhance the shape of the lip. Want to know how I created the look? Check out my product kit below.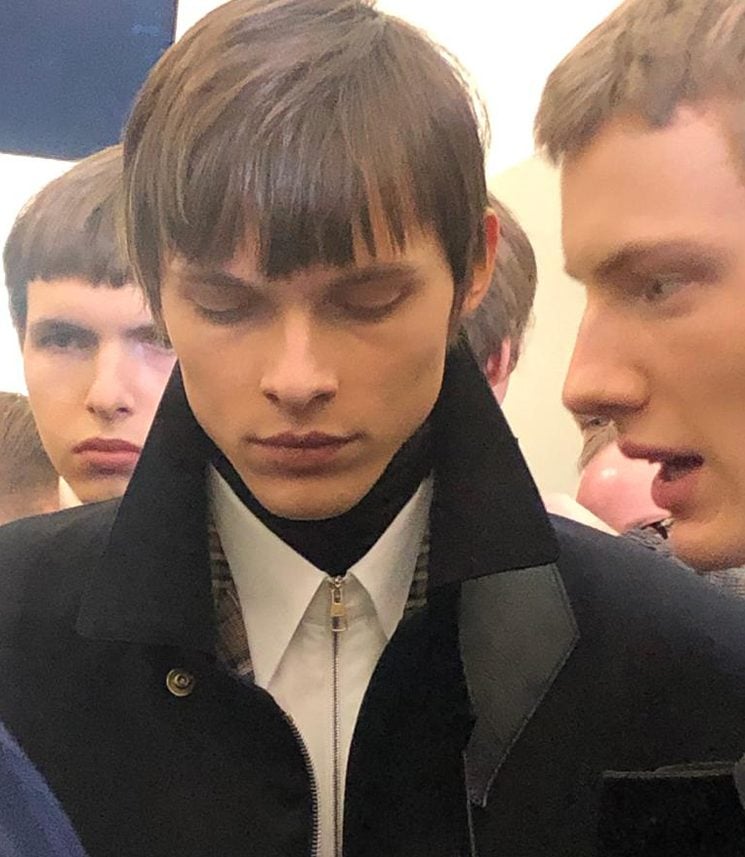 Dunhill Men's AW20 Show Kit
The focus as always for me was on the skin prep, so then you don't have to use a lot of makeup! Here are the products I used for this look.
THIS POST MAY CONTAIN AFFILIATE LINKS
---
Subscribe to my YouTube channel so you'll be the first to see a behind-the-scenes look at me creating the show look.
READ NEXT: The Power of Male Makeup | Show Kit Essentials
© Wendy Rowe. All Rights Reserved.