When it comes to great skin, it doesn't matter how many expensive lotions and potions you're putting on your face, if your diet is wrong, you're setting yourself up to fail. My Eat Beautiful approach to skincare is all about filling your diet with fresh, seasonal ingredients with skin-boosting properties. So this spring, why not kick-start your healthy eating regime with one or more of my skin-focused recipes? Start your day with my Breakfast Wraps, which are a great source of protein to keep you going until your next meal. In addition, salmon and eggs are a great source of selenium and other skin-benefiting nutrients, so you'll feel beautiful from the inside out.
THIS POST CONTAINS AFFILIATE LINKS
---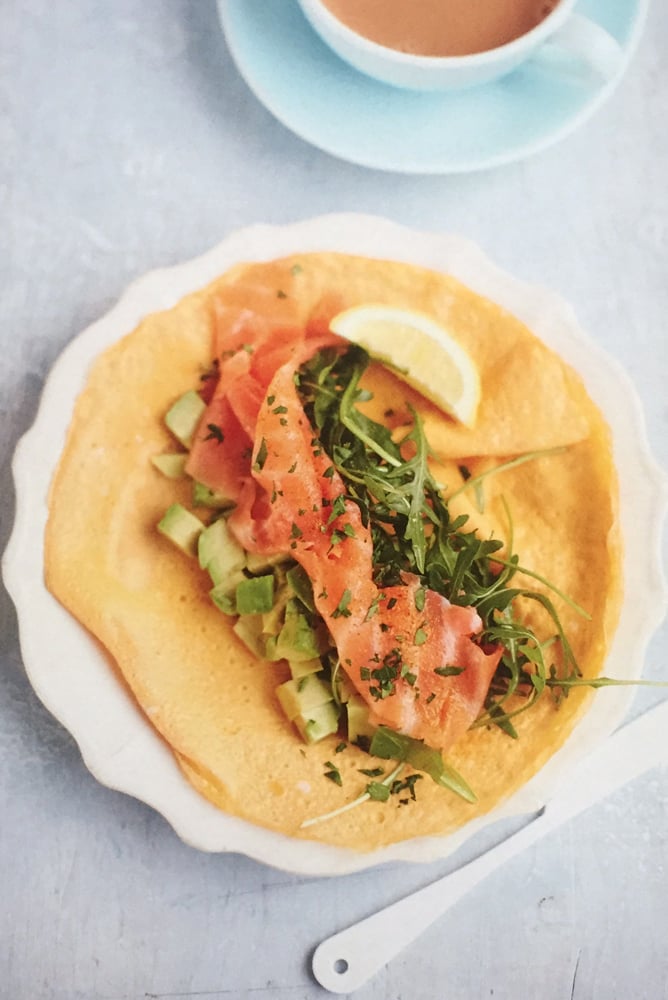 Breakfast Wraps Recipe: Eggs, Salmon & Avocado Wraps
Serves 1
260 calories per serving
3 eggs
1 tbsp almond milk
Pinch of sea salt
Pinch of cayenne pepper
½ tsp raw coconut oil
1-2 avocados, finely chopped
Handful of rocket, chopped
3 slices of smoked salmon
1 tbsp chopped flat-leaf parsley
Squeeze of lemon juice
Whisk the eggs, almond milk, salt and cayenne pepper.
Melt the oil in a frying pan set over a medium heat. Pour the egg mixture into the pan, tilting the pan to ensure it covers the base, and cook until golden brown on the bottom before flipping to cook the other side.
Transfer to a plate, add the avocado and rocket in a line down the middle. Top with smoked salmon, parsley and lemon juice, then roll up and cut in half to serve.
MORE RECIPES: Vegan Spicy Noodles Recipe | Fish Pie | Date Energy Bites | Skin-Friendly Frittata
© Wendy Rowe. All Rights Reserved.