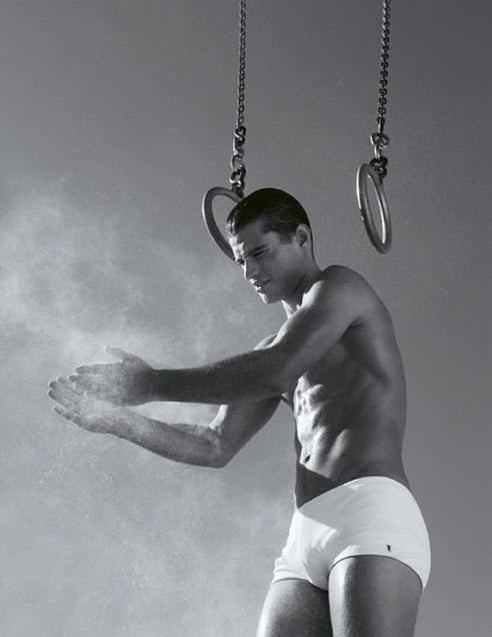 At the start of last year, I predicted that male makeup would be a trend again. I created some glitter looks on the men backstage at Burberry to capture the feel of the collection, which itself featured coloured sequins with a rock 'n roll twist, and then later on in the year, with the subsequent deaths of icons Prince and David Bowie, I felt that men were starting to experiment once again.
Icons and sex symbols such as David Bowie, Elvis, Johnny Depp, Mick Jagger, Prince, Keith Richards and Brandon Flowers have all been known to use makeup over the years and back in the days of the 50s and 60s men would always have been suited and booted with a hot shave; they wouldn't have looked a mess!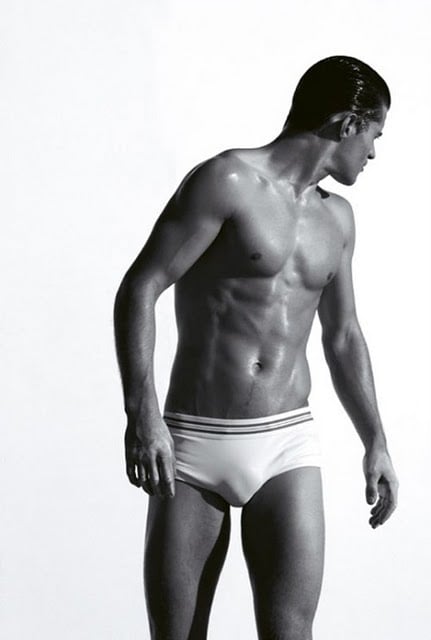 It's such a misconception that makeup is only for rock stars or gay men because a lot of men use makeup, regardless of their sexual orientation and personal style – and why should there be anything taboo or wrong about that? Women have known for years that a little bit of under eye concealer, a golden glow or a groomed brow can make all the difference when you're not looking your best and men are cottoning on too, with lots of new, bespoke men's products available on the market today.
Sometimes, backstage, I will want to make a man a little older, sometimes I will want to give him a more sexy feel. Obviously men also have blemishes and areas of redness to conceal just like women and I will always make sure that a man's skin and lips aren't dry. Some men benefit from a slightly stronger brow too or a bit of added stubble, and those with facial hair need beard oils and a bit of grooming to keep things looking good.
Here are some of my kit essentials for men – these are all undetectable products that you could use in daily life:
Makeup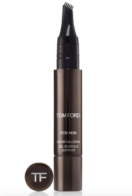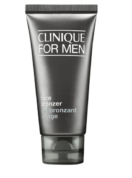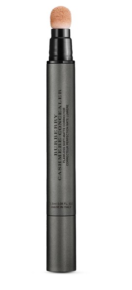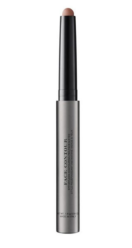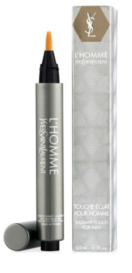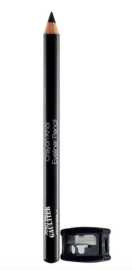 Tom Ford have a great range of grooming and skincare products for men and this tinted brow gel is perfect for adding a touch of definition at the same time as setting your brows in place. It comes with a handy comb applicator so you can't go wrong.
One of the quickest, easiest ways to give your skin a boost is to add a golden glow. For men, a gel is a great option as it's very subtle and undetectable, but just adds a bit of a lift. Men always look good with a bit of a tan and this Clinique one is oil free and super easy to use.
For men looking to conceal blemishes, areas of redness or shaving cuts, a sponge applicator like this Burberry one is a great option as you can control the amount of product that you apply much easier, resulting in a more natural, undetectable result. Burberry Cashmere concealer has a velvet matte finish so it won't look shiny or obvious either.
Everyone looks better with a BB cream on – it's a quick fix for tired skin. BB cream should be applied onto the skin like a moisturiser, using your hands and blending it out well for a seamless finish. This one by Burberry is specifically formulated for men to give a super natural looking result.
This Contour Pen is one of my backstage secrets for adding a touch of sex appeal to men. I apply it around the eyes and blend in with my finger to create an alluring shadow effect. You can also use this pen to subtly sculpt the nose and jawline too.
Eye bags are one of the key signs of tiredness and ageing. Use this concealer sparingly to deflect light for a more fresh faced feel. Be careful not to go too close to the underneath of the eye or it will look obvious and weird. Apply the product in the hollow where it is darkest and tap out using your finger.
If you do want to try a sexy rock 'n roll inspired eyeliner look then go for it! The key to eyeliner for men is to keep it looking un-done. Apply it to the roots of the lashes, not being too precise and smudge it in for a rock star feel.
Skincare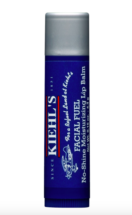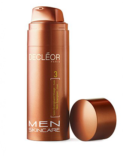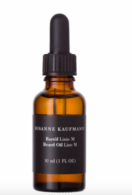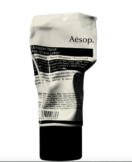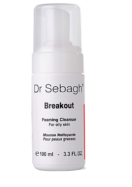 Nobody wants to kiss dry, chapped lips! This no-shine balm from Kiehls is great for nourishing the lips without looking obvious or glossy.
Dry, flaky skin is not attractive! This cream from Decléor is lightweight and fresh, containing clove and eucalyptus to soothe and hydrate the skin.
Susanne Kaufmann Line M Beard Oil: The Lumbersexual trend looks set to continue, but even the most manly, bearded men need to use beard oil to keep their bristles soft and inviting and to prevent the skin underneath from becoming flaky, dry and smelly!
Aesop's Neroli Post Shave Lotion is great for any men who prefer a clean shaven look, soothing any redness or irritation after shaving and helping to nourish and prevent ingrown hairs.
This Dr. Sebagh Cleanser is great for regulating oil control and preventing breakouts. Quick and easy to use, this can be combined as part of a shower routine to keep skin fresh.
For men who are prone to oiliness, Shiseido Blotting Papers are a great way of managing unwanted oiliness throughout the day. Available in a compact pack, they fit easily into a suit pockets for emergencies.
Tools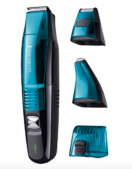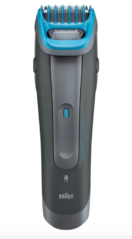 Not only does this Czech and Speake shave set look chic, it's a great investment, suitable for men of all ages, from those just starting out shaving through to a more mature gentleman.
Remington's Vacuum 5-in-1 Grooming Kit is great for perfecting stubble, without it just looking messy and unkempt. It's fully waterproof for use in the shower and can be used to tidy up unwanted hair around the nose, ear and body.
Braun do a range of beard trimmers which are great for controlling the length, density and shape of a beard. It's fully washable and provides control and precision when styling a beard.
© Wendy Rowe. All Rights Reserved.